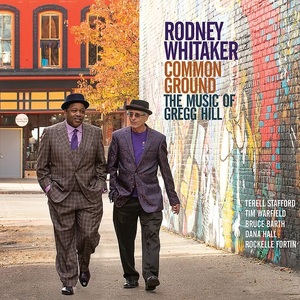 Rodney Whitaker(USA) – The Ringer 
Album: Common Ground (Origin Records)
Common Ground is the first of five CDs that bass maestro Rodney Whitaker intends to release in 2019 in acknowledgment of his fiftieth birthday year. It's his seventh album, and embodies the musical values that Whitaker has projected on antecedent dates like When We Find Ourselves Alone, from 2014; such turn-of-the-century gems as Winter Moon,  Ballads and Blues: The Brooklyn Session and Yesterday, Today and Tomorrow; and the critically acclaimed Mack Avenue recordings Get Ready (2007) and Work To Do (2011) by his co-led band with drummer Carl Allen.
Links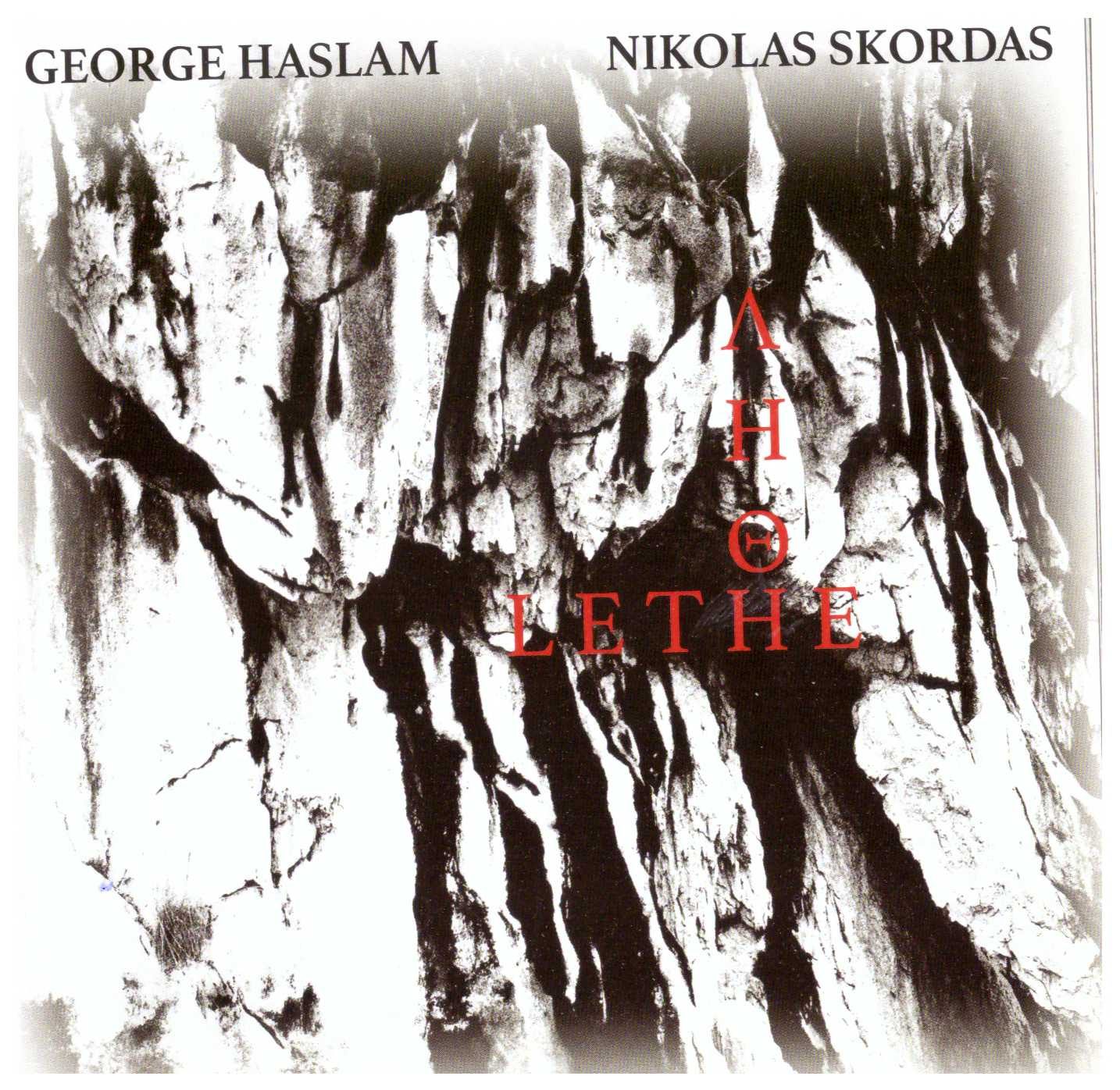 Nikolas Skordas-George Haslam(Greece) : LETHE(sample)
Album: Lethe (Slam Productions)
Music has the strength to act upon the soul, re-establishing  its innocence and long forgotten wisdom …
"Lethe"- oblivion in our lives, like music, might be the proper preparation for the Exodus. (Nikolas Skordas)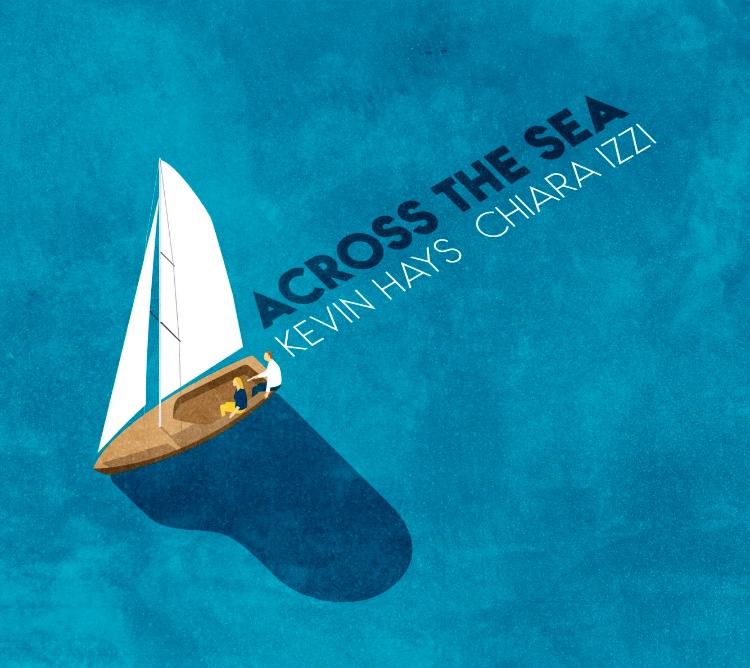 Chiara Izzi & Kevin Hays(USA) – James
Album: Across The Sea (Jando Music – Via Veneto Jazz)
Via Veneto Jazz and Jando Music are proud to announce the release of Across the Sea, the new collaborative album from award winning singer-songwriter Chiara Izzi and internationally acclaimed pianist and vocalist Kevin Hays. Across the Sea is brought to fruition by bassist and French hornist Rob Jost and drummer Greg Joseph, in the company of very special guests, Chris Potter on saxophone, Grégoire Maret on harmonica, Omer Avital on oud, Nir Felder on guitar and Rogério Boccato on percussion.
A work of ingenuity, imagination and passion, Across the Sea is a visionary journey between jazz and pop, America and Italy, dream and lyricism. The multi-lingual, pan-stylistic 10-tune recital comprises well-wrought original pieces and lyrics by each protagonist and highly personalized interpretations of songs from composers and songwriters who both artists love and admire.
Producer Enzo Capua was first introduced to the talent of Chiara Izzi at a festival in Rome, many years ago. Although envisioning and encouraging a prosperous career for her, Capua had never imagined that he would not only reconvene, but collaborate with his fellow Italian artist years later in New York City. Rounded-out by pianist Kevin Hays and producer Giandomenico Ciaramella – a producer true to his noble spirit and amazing instinct, as admired by Capua – this quartet is the result of two fortuitous encounters which fate had wisely planned over time: that of two musicians so distant and yet so inexorably close, and two producers joined by their visceral passion for the art of sound.
Across the Sea displays an alluring serendipity between Izzi and Hays. As Capua recalls, the synergy between the duo was so lucidly evident during both the creation and recording stages of the album – "so intense is their harmony, so strong the unity of purpose, so rapid is the intuition that these two musicians share". Hays recognizes Izzi's sense of sincerity and honesty – "She has an inner strength that I think is rare." Delivering a vocal that carries a warm, Mediterranean quality, Izzi acknowledges that Kevin's playing brings out her best assets as a storyteller, singer, musician, and human being. The pair's compelling predominance of melody, osmosis between vocals and keyboards and the amazing confluence of their singing voices, is eminent on this new album. The French horn in the emblematic "Two for the Road", the ancestral oud in the classic Davis/Lombardi tune "Tierna Nardis", the punctual and decisive harmonica on Pat Metheny and Hays' "James", the caressing guitar in the Izzi-penned "Circles of the Mind" and the sinuous saxophone in the pair's original "Viaggio Elegiaco", are just a few examples of what this converging work has to offer. While each of the compositions of course, have form which the pair respects, the music resembles a live conversation with continuous inputs, which makes the dialogue more interesting, unpredictable and fresh every time.
Described by Jazz Times as "a talent to be heard, admired and anticipated", Chiara Izzi has developed a unique sonic interpretation of a fusion of different genres, including jazz, pop and Mediterranean sounds. Following her international debut performance at the Montreux Jazz Festival Vocal Competition in 2011, at which Quincy Jones awarded her, the vocalist recorded her debut album Motifs (Dot Time Records). "Sister you are very, very talented. You should go to the U.S., Jones encouraged Izzi at this early point in her career. Izzi moved to New York and has since performed at The Blue Note NY, The Iridium, Apollo Theater, Aspen Jazz Festival, Jazzahead, Smalls, as well as the Italian Embassy in Washington DC. She has graced the stage with some of the finest musicians, including Leon Parker, Aaron Goldberg, Bruce Barth, Eliot Zigmund, Warren Wolf, Anthony Wonsey, among many others. The Italian singer has received remarkable appraisals from Quincy Jones, Bobby Watson, Benny Golson, Kevin Hays, Eliot Zigmund, Joel Frahm, Aaron Goldberg, David Kikosky, Greg Hutchinson, Jonathan Kreisbergand Dado Moroni.
Having released 15 recordings as a leader, Kevin Hays has received critical acclaim from publications such as The New York Times, Downbeat Magazine and Jazz Times, as well as a "Coup de Coeur" from the Académie Charles Cros (France). A prolific sideman appearing on over 60 records, Kevin's long list of notable musical associations include records with Chris Potter, Joshua Redman, Nicholas Payton, and Al Foster. The New Day Trio is Kevin's latest project with bassist Rob Jost (Bjork, Tony Scherr) and drummer Greg Joseph (Steve Kuhn, Art Garfunkel). Developing over a 2 year residency at New York's 55 Bar alongside tours across the US and Europe, the trio emphasizes lyricism with a musical scope bridging Hays' love of jazz, classical, blues, soul, folk and rock music.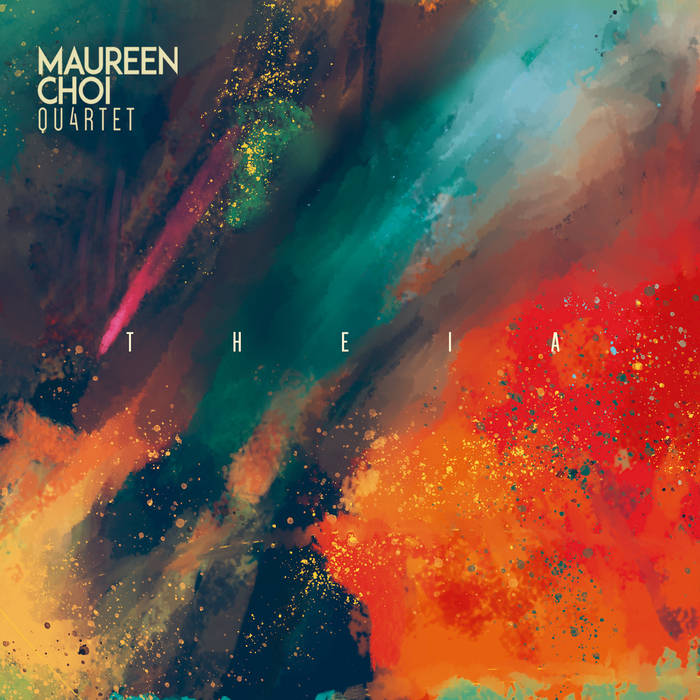 Maureen Choi Quartet(Spain) – DANZA RITUAL DEL FUEGO
Album: Theia(BarCo Records)
(…) Now, Choi is ready to share all that she's learned in Spain with her effervescent new album Theia (BarCo Records release: March 31, 2019). While Ida y Vuelta explored the rhythms and styles of the Spanish-speaking Caribbean, Choi's new album turns toward her new, old-world home and revels in the sprawling and sundry roots of Spanish musical traditions.
Website    Facebook   Instagram   Twitter   YouTube   Bandcamp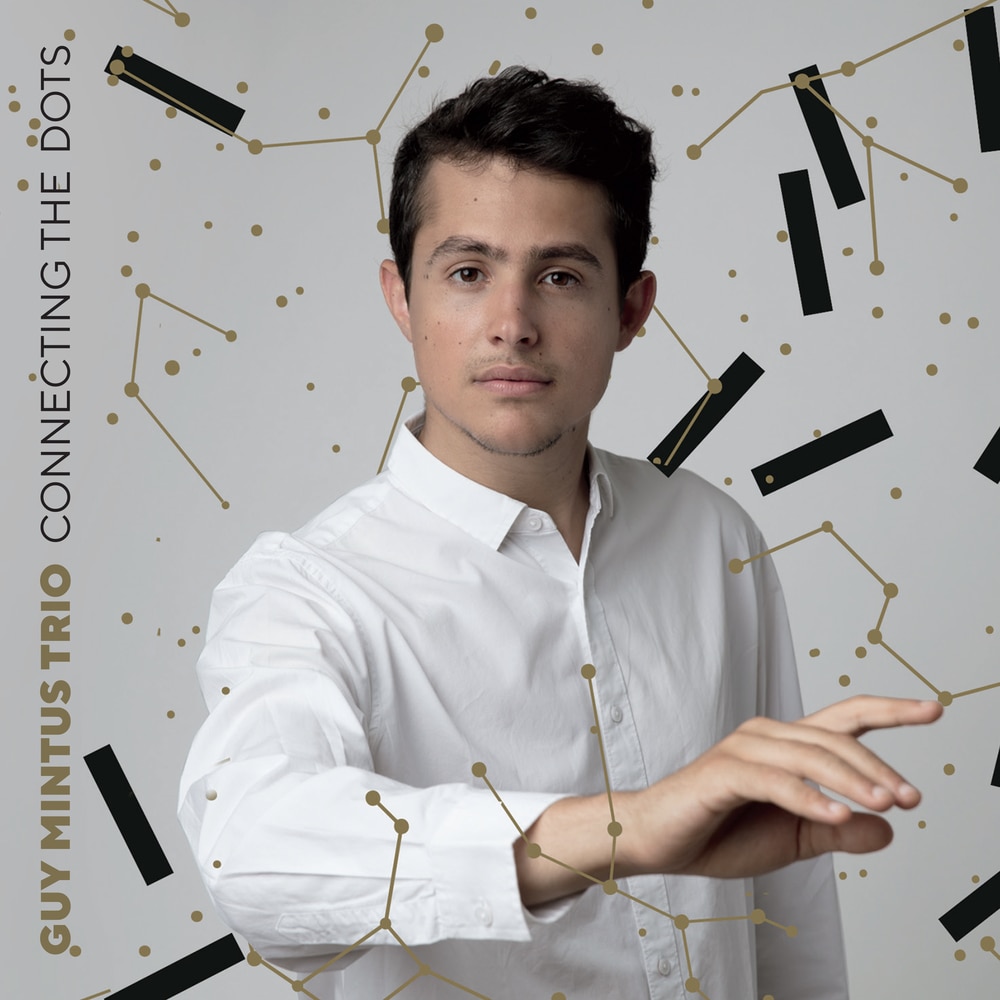 Guy Mintus(Israel/USA)-Dalb
Album: Connecting the Dots
The ambitious new Connecting the Dots collection touches on a broad variety of musical worlds and is a musical summation of Mintus's ethnic and musical heritage and his experiences and interests.  It wanders easily from the hard bop of Horace Silver's "Yeah!" to the floridity of "Little Italy," a Mintus original, to the carefree strut of another Mintus original, "Nothing New Under the Sun."  Most striking, perhaps, are the performances that evoke the exoticism and spirituality of Mintus's native Middle East. (More info)
Website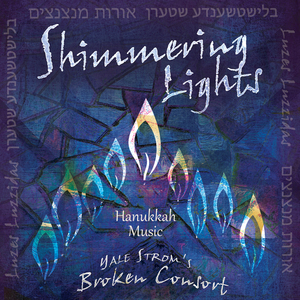 Yale Strom's Broken Consort(USA) –  The Fool Over Yonder
Album: Shimmering Lights
"The easy Hanukkah 101 line," says renowned ethnomusicologist, violinist, and arranger Yale Strom, "is that it's a festival. It commemorates the freedom of faith. The freedom to believe or not believe." It's this idea that drives Shimmering Lights, the new album from Strom and the ensemble he put together for it, Yale Strom's Broken Consort (YSBC). The album is a lively celebration of Hanukkah and the freedom that it treasures.
Booklet
Website
Yale Strom's Broken Consort – Live in Concert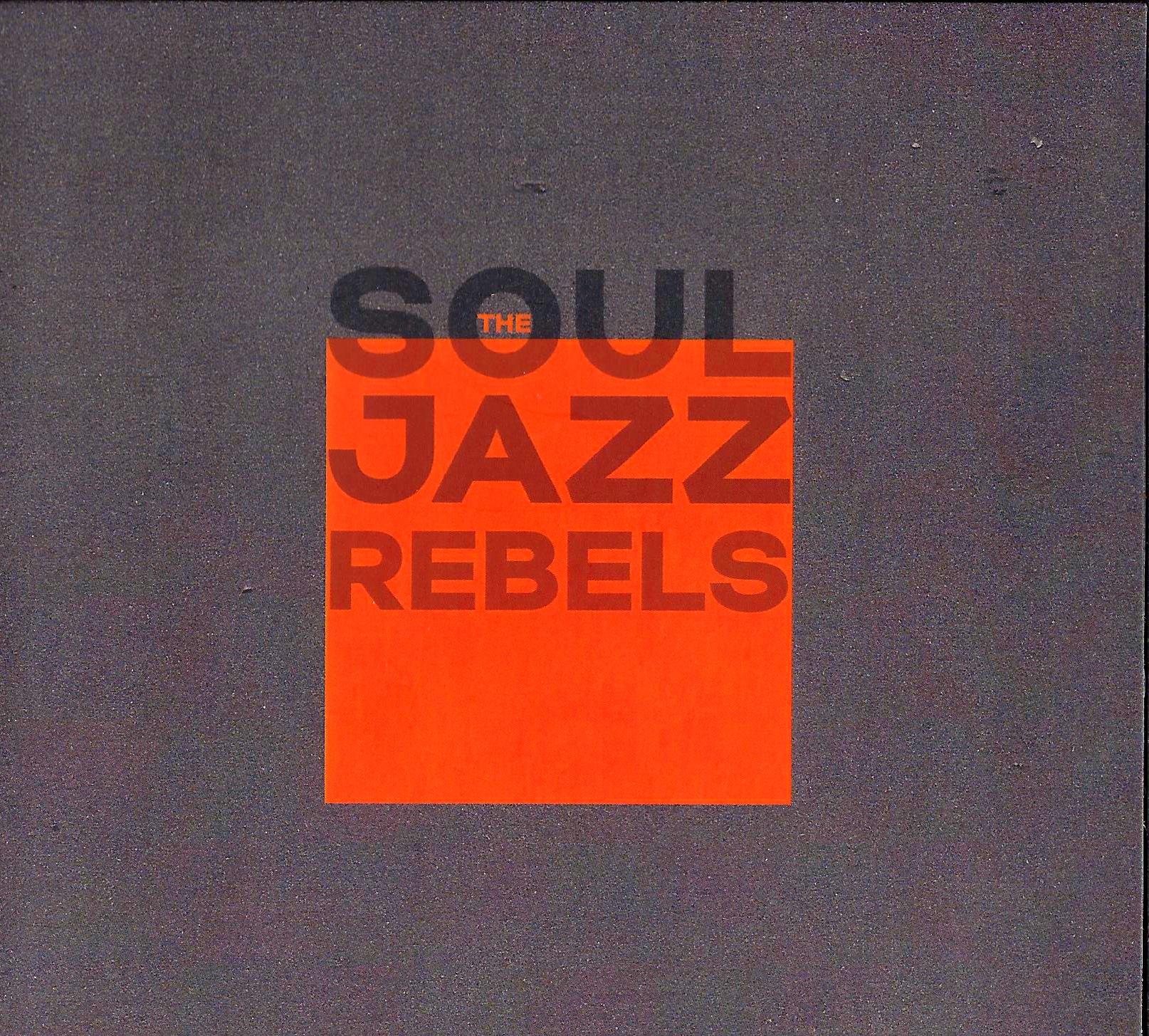 The Soul Jazz Rebels(France)- Mowin The Lawn
Album: The Soul Jazz Rebels
Label: Blackstamp Music
Website
CD Store
Facebook
YouTube
SoundCloud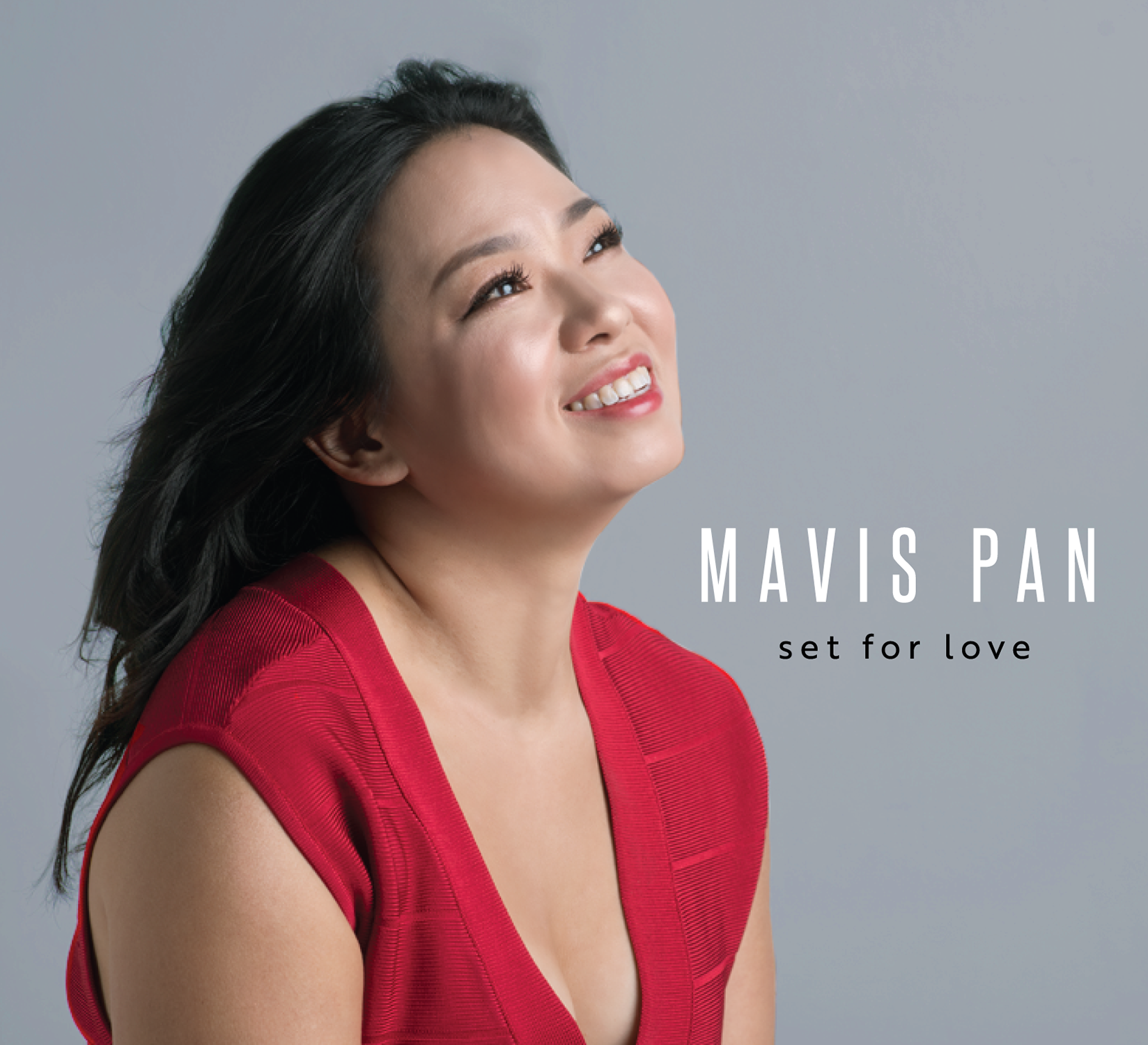 Mavis Pan(Taiwan/USA) – You Know I Love Mangoes
Album: Set For Love
Equally proficient in both jazz and classical music, Pan has performed her works across the United States, Europe, the Middle East, and Asia and has received numerous accolades including Brooklyn College Conservatory's Morton Feldman and Miriam Gideon composer awards and was a finalist in the YPMP/CACA piano competition.
Set For Love was produced by Grammy Award-winning drummer and producer Ulysses Owens, Jr. and showcases a collective of exceptional musicians that accompany Pan in various settings. The album explores love in many contexts including head-over-heels love, love in trouble, love anticipated, and love remembered, and completes a cycle of jazz styles including ballad, blues, bolero, bossa-nova, samba, swing, tango, and waltz, all on the timeless theme of love.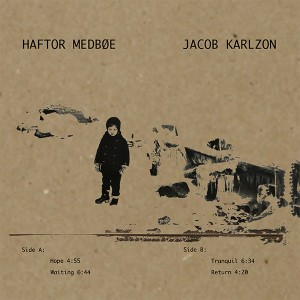 Haftor Medbøe(Norway/Scotland)-Jacob Karlzon(Sweden)- Return
Album: Haftor Medbøe / Jacob Karlzon
CD Store
http://www.haftormedboe.com  
https://www.jacobkarlzon.com
A spiritual dialogue between two well established musicians whose  creative encounter resulted in a set of five original songs infused with melodic crystal purity with roots in the  Scandinavian rich musical landscape, where tradition and modernity, national and foreign blend together in original masterpieces. Often guitar and piano become a single voice moving from lyrical to abstract with spontaneity in new and surprising ways, while at times they echo each other or shine in short solos of great beauty. Powered by an undeniable artistic connection, the sonic conversation flows freely over space and time reaching a shared poetic territory naturally constructed, yet preserving the beauty and energy of each instrument. Beyond the artistic chemistry of these like-minded spirits, the listener will discover with enchantment the quest for perfection in simplicity and essence of expression subliminally emerging from every song of the album.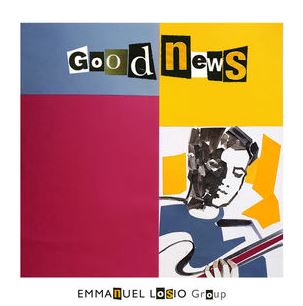 Emmanuel Losio Group(Italy)-Andata e Ritorno
Album: Good News
Label: Emme Record Label
CD Store
"Fresh music, modern yet never artificial; and this because it is always moved by a melodic drive that is without doubt Emmanuel's stylistic hallmark. From the very first listening, one is captivated by the sinuous melodies, the elegant arrangements and the roundness of the harmonic progressions, which are often unconventional. The solos of the front line, composed of Simone Alessandrini and Filippo Bianchini, are highly appreciated as they not only are formidable improvisers, but also know how to blend with great sensitivity into the musical world of the leader. The work of the rhythm section, composed of Riccardo Gola and Fabio Sasso along with Emmanuel himself, is equally valuable, as it is solid and always aware of the many nuances that are presented in this work. The album speaks volumes of Emmanuel's heterogeneous musical experience; his Argentinean origin emerges, as well as his love for a more contemporary jazz, while following the lessons of the great musicians of the past. All this seems to have been well consolidated as it is proposed from beginning to end in a homogeneous and personal way, without ever falling into stylistic clichés." Enrico Bracco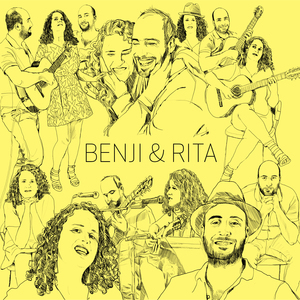 Benji Kaplan and Rita Figueiredo(USA/Brazil) – Cajubim
Album: Benji & Rita
Label: Big Apple Batucada
Website
Facebook Benji & Rita
Website Benji
Website Rita
Brazilian music has a keen ability to tie the magical and surreal with the grounded and historical. New York-based composer Benji Kaplan and Brazilian singer and songwriter Rita Figueiredo pick up that vibrating, multicolored thread and weave it into fantastical new portraits of Brazil and New York on Benji & Rita (release: May 10, 2019), their album-length debut as a duo. (Full dispatch)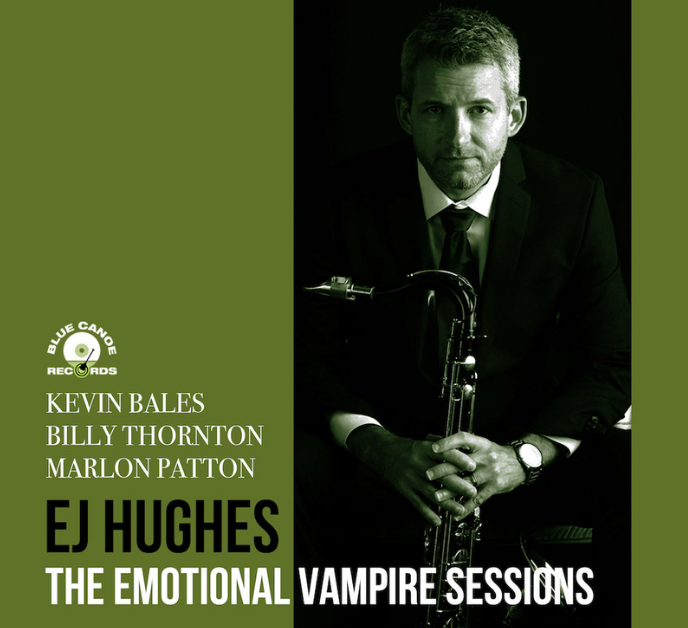 EJ Hughes(USA)-Ghosts In The Machine
Composer: Edward James Hughes
Album: The Emotional Vampire Sessions
Label: Blue Canoe Records
Website
CD Store
Saxophonist and Composer EJ Hughes delivers a knock out stellar modern post-bop jazz album titled, "The Emotional Vampire Sessions". Featuring Kevin Bales on piano/rhodes, Marlon Patton on drums/percussion, and Billy Thornton on bass.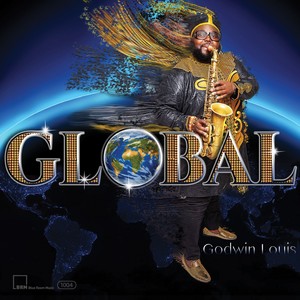 Godwin Louis(Haiti/USA)-Thoughts and Prayer
Album: Global
Label: Blue Room Music
The overlap fascinates Louis and inspired many of Global's pieces. He reveals into how European sacred music seeped into an Afro-diasporic melody found around the Atlantic, rich with triple meter. ("Four Essential Prayers of Guinea") And how, in counterpoint, African instruments can inform Protestant hymns, despite centuries of church animosity toward West African sounds and forms. ("Bondye Ede-n") He looks at narrative threads that unite the lyrical forms of Afro-Caribbean and Afro-South American romance ("Present" featuring Cuban singer Xiomara Laugart), and the playing techniques and moods that unite the Francophone cultures of the Caribbean ("Siwèl").(Ron Kadish, Publicist)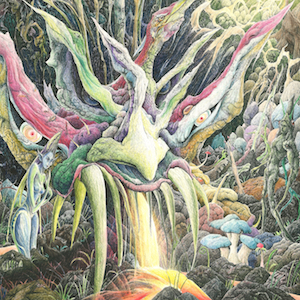 Cody Carpenter(USA)-Fantasy Of Form
Album: Force Of Nature
Label: Blue Canoe Records
Cody Carpenter is at it again with his sophomore release "Force Of Nature" on Blue Canoe Records. This stunning instrumental prog-rock, fusion effort is the follow-up to the outstanding "Interdependence" (2018). This prolific songwriter and keyboardist has teamed up with some old friends and new to bring the listener into the prog glory days of Yes and Emerson Lake and Palmer.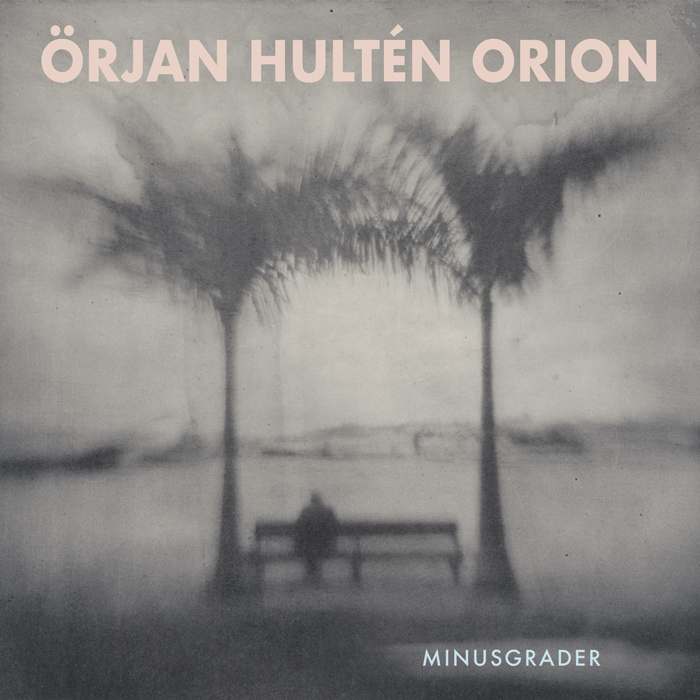 Örjan Hultén Orion(Sweden)- One for Britten
Album: Minusgrader
Label: Artogrush
Itunes
Facebook
A new album from Swedish saxophonist Örjan Hultén and his band, permeated with the spirit of modernity and tradition mixed in fresh compositions unified by a shared sense for improvisation and interplay.  Subtly and energetic Minusgrader recreates a common musical universe rich in rhythmically and melodically twists where the saxophone engages the listener, leading the way with strong creative vision.
Personnel: Peter Danemo, drums, Örjan Hultén, saxophones, Torbjörn Gulz, piano, Filip Augustson, bass
Dave Rudolph Quintet(USA)-Atonement
Composer:: Dave Rudolph
Album name:: Resonance
CD store
Website

Acoustically speaking, resonance is a condition that is created when sound is reflected between two objects and sets up a type of synchronous vibration, reinforcing the initial sound. The CD Resonance is a collection of musical explorations which focus on the concept of musical pairings and achieve this effect in different ways. The compositions sometimes present melodies between two instruments simultaneously or alternately, and scale down the instrumentation at key points to allow for improvised duets.
"My personal concept of resonance is that it is a significant connection that happens when someone reflects a better version of yourself back to you," continues Dave. "Musically I wanted to make that happen with a lot of musical dialogue and interaction."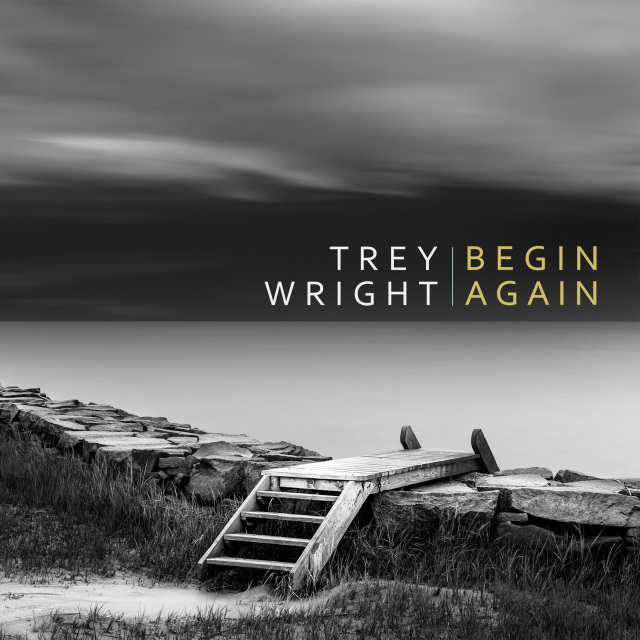 Trey Wright(USA)-Me And Einstein
Composer: Trey Wright
Album: Begin Again
Label: Blue Canoe Records
Website: http://www.BlueCanoeRecords.com
CD store

Virtuosic guitarist, composer, arranger, and educator Trey Wright delivers a beautiful, uplifting jazz album.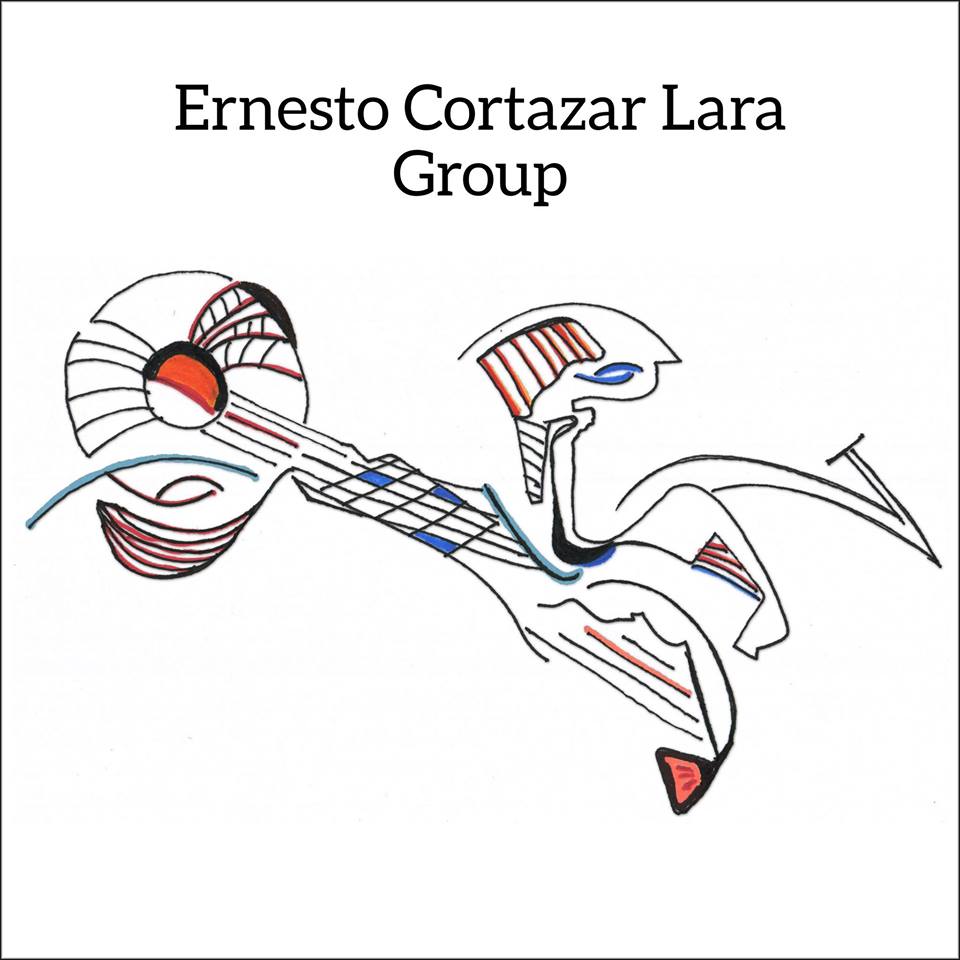 Ernesto Cortazar Lara Group(Switzerland/Mexico)-Madrid
Composer: Ernesto Cortazar
EP: Ernesto Cortazar Lara Group
iTunes
Website: ernesto-cortazar-lara.com
Guitarist Ernesto Cortazar is originally from Mexico City and based in Switzerland for some time. Together with Hugo Fernandez, David Gonzalez and Borja Barrueta gave birth to this new interesting group in 2018. Individually they all have a broad career performing in many countries and playing different kinds of musical genres such as: jazz, pop, electronic music and folk. The group repertoire is mainly Ernesto's compositions, with a contemporary view of blending music… The Nylon acoustic guitar, lyricism and epic way of music writing by Ernesto.
Ernesto Cortazar Lara – Nylon Classical Guitar.
Hugo Fernandez – Comping Electric Guitar
David Gonzalez – Double Bass
Borja Barrueta – Drums
CD Cover Art by Ernesto Cortazar Lara
© zarcort music productions 2019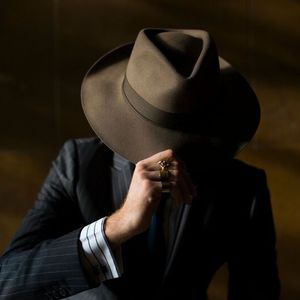 Johno(Greece)-Mistress Eyes
Album: The Road Not Taken
Label: RNT Records
Website
Facebook: Johno
Facebook: RNT Records
Facebook: Delia Arts Foundation

Johno is a multi-instrumental, omni-style musician and producer. Originally a Jazz performer, now heavily influenced by Classical music, Arabic Music, African Nuba, Rai, Gnawa, and Berber traditions, and Balkan music. Johno works with local artists in quite a number of countries and fuses seamlessly between traditional melodies and beats to advanced Jazz harmonies, and classical counterpoint. Now working on his first ever original album, an ethno-jazz project evolving around composed English Poetry from Shakespeare to Robert Frost, and trying to help the world in what ever small way he can.
Johno lives on the Greek coast, and spends a fair portion of his time travelling and recording in Europe, Africa, the Balkans, and the Middle-east.
Johno is the director of the newly established label RNT Records, and the exciting new Delia Arts Foundation.