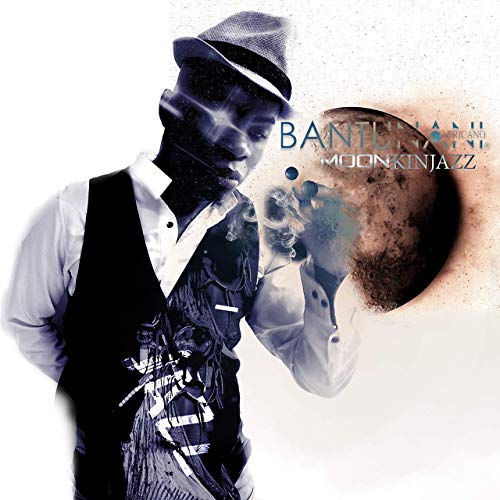 Bantunani(Congo)– "Question"
Album: Moonkinjazz
Links:
Itunes | Spotify | RFI | Wikipedia | Libération | YouTube
Zack Dekera(Nigeria)-"Final Say (medley)"
Label:: Reality Music Nigeria
Website:: www.zackdekera.com.ng
Composer:: Zack Dekera
Album name:: Heaven
Year of release:: 2017
Link to CD store:: www.Zackdekera.com
Final Say is a song that directs us to the fact God is our only option
LeeMann Bassey(USA)-"Honey"
Composer:: LeeMann Bassey and Jeffrey Watkins
Album name:: Honey
Year of release:: 2017
Link to CD store: itunes.com/leemannbassey
Winham(Kenya)-"Yale Umetenda"
Label: Here I am Oh Lord
Composer:: Anne Magiri Ngatia
Album name:: Here I am Oh Lord, Use me
Year of release: 2017
New Swahili Gospel track done in Neo-Rhumba with a blend of afro beats by Anne Magiri.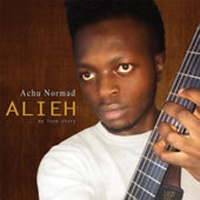 Achu Normad (Cameroon) – "Alieh" (2016)
SoundCloud
iTunes
YouTube
Achu Normad-Alieh
Achu Normad-Temporal Amnesia
Achu Normad-Virtuous Woman
Tunisia

Wajdi Cherif
PianoPianist and composer Wajdi Cherif developed his own sound and style combining classical music, oriental themes and jazz in spiritual, rich melodic expressions.
His latest recording "Jasmine" is a magical exploration of the borderless world of music.https://www.jazzworldquest.com/soundjwq/Wajdi%20Cherif%20-%20Say%20Something.mp3
Mamdouh Bahri
Composer, guitaristGuitarist Mamdouh Bahri is a traveller through the universe of jazz, Mediterranean, Latin and traditional Nord-African music he transposes in beautiful exquisite, melodic lines. "Tabarka" captures his musical influences filtered through a personal melodic sensibility infused with lyrical oriental textures.https://www.jazzworldquest.com/soundjwq/Mamdouh%20Bahri%20-%20Ardjazzy.mp3
Senegal
Cheikh Lô
Burkina Faso/SenegalThe Senegalese maverick is a free spirit, whose musical journey over the years has lead him to soak up styles and cultures from all over the globe. With his deep rooted spirituality Cheikh has combined these influences into a sound that is uniquely his own.
Wasis Diop
Senegal/FranceNew album : Judu Bék released on May 19th 2008
This album, composed with a large acoustic touch, wasis Diop ripped it with a lenght of time : In between sound tracks realisations, realisation of Opera of Sahel which for he has been furrowing Africa for 3 years, looking for his heroes and different projects leading him at the four corners of the earth during the past ten years. The final touch of the album is the mix, made by Oz Fritz, favorit musical partner of Tom Waits, especially for his album nominated et The Grammy Awards, Alice and Mule Variations .
Lamine Touré and Group Saloum
(USA)Listen and dance to the mistery of Senegalese ethnic rhytms intertwined with funk, reggae, jazz and Afrobeat themes mixed audaciously by master percussionist Lamine Touré and his original band. An unique and imaginative recording rich in polyphonies and joyful rhytms.