Greek oudist, pianist and composer Alekos Vretos has been merging jazz, Arabic, Greek and Latin music in a masterful blend of sounds from traditional instruments, such as the oud or the nay, vs. the modern ones. As a bandleader, Alekos has developed a unique atmosphere for his music: keeping traditional sound in the front line, he expands it through jazz improvisation and exploding rhythmic development.
In 2014, Alekos released his 2nd personal CD "K. on Top". A long way musically from his previous work "Mergin'", "K. on Top" is a statement of how World music and Jazz should be mixed without becoming to separate genres in one piece. Mature and stable, he is walking the line of good and tasteful musicianship overall. For his work and help towards the music scene (especially World Jazz), he was included in 2013 list of the 100+1 most influential people in the Greek music scene published by the Athens Voice newspaper.
Some of the venues that Alekos has performed in – with great reviews on his playing and composing – are: The Herodion (GR),  The  Athens  Concert  Hall  (GR),  the  Berklee  Performance  Center  (USA),  Mount  Holyoke  College  (USA),  the Tombs  of  Kings  in  Palestine,  The  Argos  Ancient  Theatre(GR), The Half Note Jazz Club (GR), The Vortex Jazz Club (UK), The 1er Piso Jazz Club (MEX), 2nd Athens World Jazz Music Festival (GR), 1st Medieval Byzantine Festival Of Kastoria (GR), 2nd Fougaro Jazz Festival (GR), and more.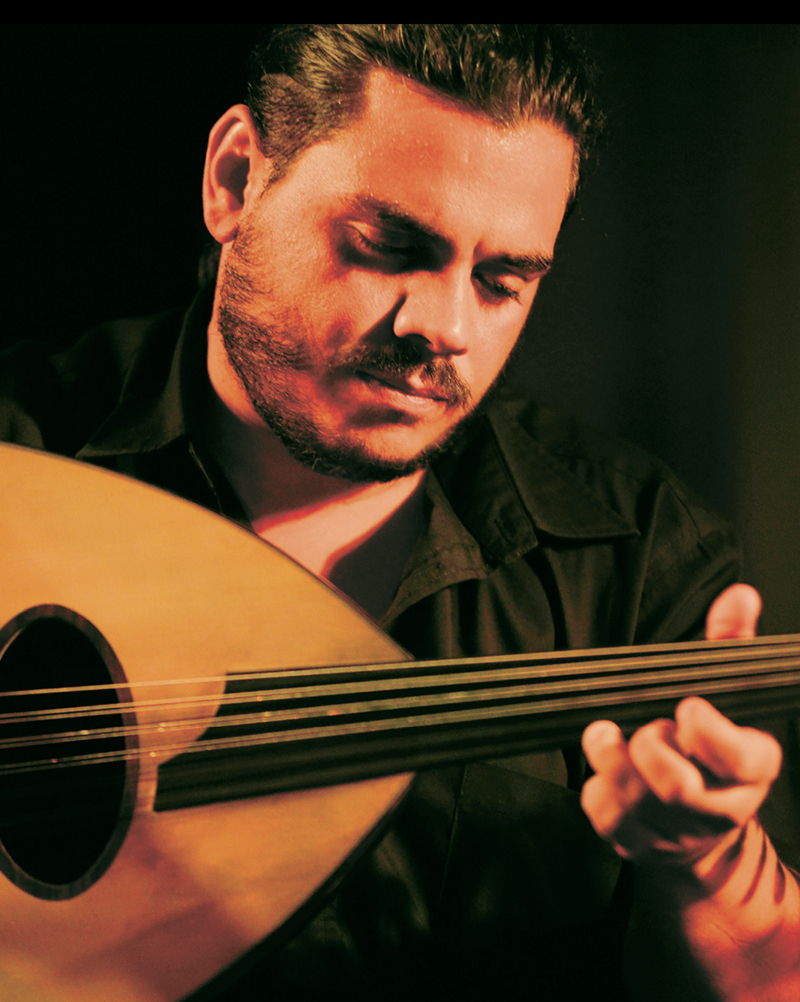 He  has  collaborated  with  legendary  composer  Mikis  Theodorakis,  as  well  as  Gilad  Atzmon,  Simon  Shaheen,  Haig Yazdjian,  Theodore  Antoniou,  The  Greek  Contemporary Ensemble, The Kamerata (The Orchestra of the Friends of Music), the Jazz Upstairs Big Band, Yorgos Fakanas, Dimitris Maragopoulos, The Athens State Orchestra, Lakis Chalkias, Kostas Thomaidis and Takis Paterelis to name a few.
UPCOMING SHOWS

Alekos Vretos Project + Valkania
PRESS QUOTES
"Alekos Vretos lives amongst us all. There are too many good reasons to say that he is needed in the Athens music scene."
Yannis Panagopoulos, Fractal Magazine, (4th September 2014)
"Moments of artistic showmanship (from Alekos Vretos), though, charged with pure passion. That was, and is, the most important thing." Review by Yorgos Monemvasitis, ENet, (21st June 2014)
"-The Jazz "foreman"-. Alekos Vretos is not your average jazz musician, he has taken it personally to propagate world jazz music to everyone." Athens Voice, ( 21st May 2014)
"Alekos Vretos is admittedly a very unusual case of musician , not only for the Greek but also by international standards. It is hard to think of many others who, having gained a lot of knowledge and highly skilled in a very difficult and demanding nature (Jazz), suddenly turned into a perhaps even more demanding genre (World Jazz) with his vehicle being a traditional instrument (oud), which soon came to be played by Alekos with quite an extent virtuosity !"
Thanos Mantzanas, Aygi, (29th September 2012)
"A musician that has gained respect, through evolving into a style of "Mediterranean Jazz"." Mondomix, (2nd January 2012)
"Vretos created a world-jazz fusion song that is as incredibly catchy as any Billboard pop music tune; not an easy feat to accomplish.  Surreal."
Dave Summer, birdistheworm.com,  (2nd January 2012)
"It is so interesting, we can certainly get why it won the World Channel 1st prize on OurStage in July of 2010".
OurStage.com  (February 13, 2011)
"Alekos Vretos does a wonderful job flexing the Greek music muscle, injecting it with Latin, Arabic and of course-given his creative gives-and-takes with Atzmon- Jazz flavours.
Review by Danai Molocha for Live At Your Local www.liveatyourlocal.co.uk (12th April 2012)
"Unique in its kind"
Kornilios Diamantopoulos, JAZZ & JAZZ (February 2010)
"Jazz music as played by Vretos belongs only to him"
ETHNOS OUT  (18th February 2010)
"An overall interesting and pleasant debut from a very promising musician"
Yiannis Stefanakos, JAZZIN' (March 2010)
"Mergin' is an excellent musical journey, a reason for one to smile"
Sotiris Mpekas, DIFONO (17th February 2010)
DISCOGRAPHY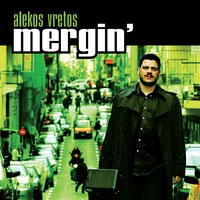 Alekos Vretos – Mergin'
It took Alekos almost 3 years to complete his new CD " Mergin' ". The music is a clever mix of Arabic, Jazz, Latin and Greek elements, a World-Jazz genre if you please. Traditional instruments like the oud, the violin and the Nay vs the piano the drums and the saxophone bring out all of the flavors that are mentioned above plus the great playing merges those flavors together. The reason for this delay was that Alekos was determined this time to do it on his own terms. He used friends instead of session musicians like Basam Saba, who flew all the way from New York to Athens just to play in this CD. Takis Paterelis, Serapheim Mpelos, Konstantina Kyriazi, Dimitris Sevdalis, Kiki Bu, April Centrone, Giorgos Roulos were delighted to play in the CD and had a ball. Great improvisations and music playing with the out most artistry is the basis for this work by Alekos.
Tracklist
1. Foud
2. Mergin'
3. Will See
4. Panos
5. Spain
6. Photi Graph
New album "K on Top"
CONTACT
For more information, please contact:
Jadeo Music
6 Kofiniotou str.
21200, Argos, Greece
tel. & fax +30-210-724-0338
cel. +30-697-734-0340
info@jadeomusic.com
www.jadeomusic.com
OFFICIAL WEBSITE:
www.alekosvretos.gr