Streaming music from all over the world featuring various styles and genres.
Listen to musicians from all around the world who are not constrained by labels and categories, using their limitless creativity to express their unique talent in ways that transcend traditional boundaries.
Submission form to the World Music Mix streaming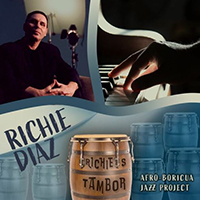 Richie Diaz(USA) -Richie's Tambor
A fusion of latin rhythms (rumba) and jazz expressed elements with a live feel. This is part of a afro-boricua jazz project that I have been working on for a few years and decided to release it. I'm submitting this song to various jazz radio stations nationwide before fully submitting to all streaming platforms.
Website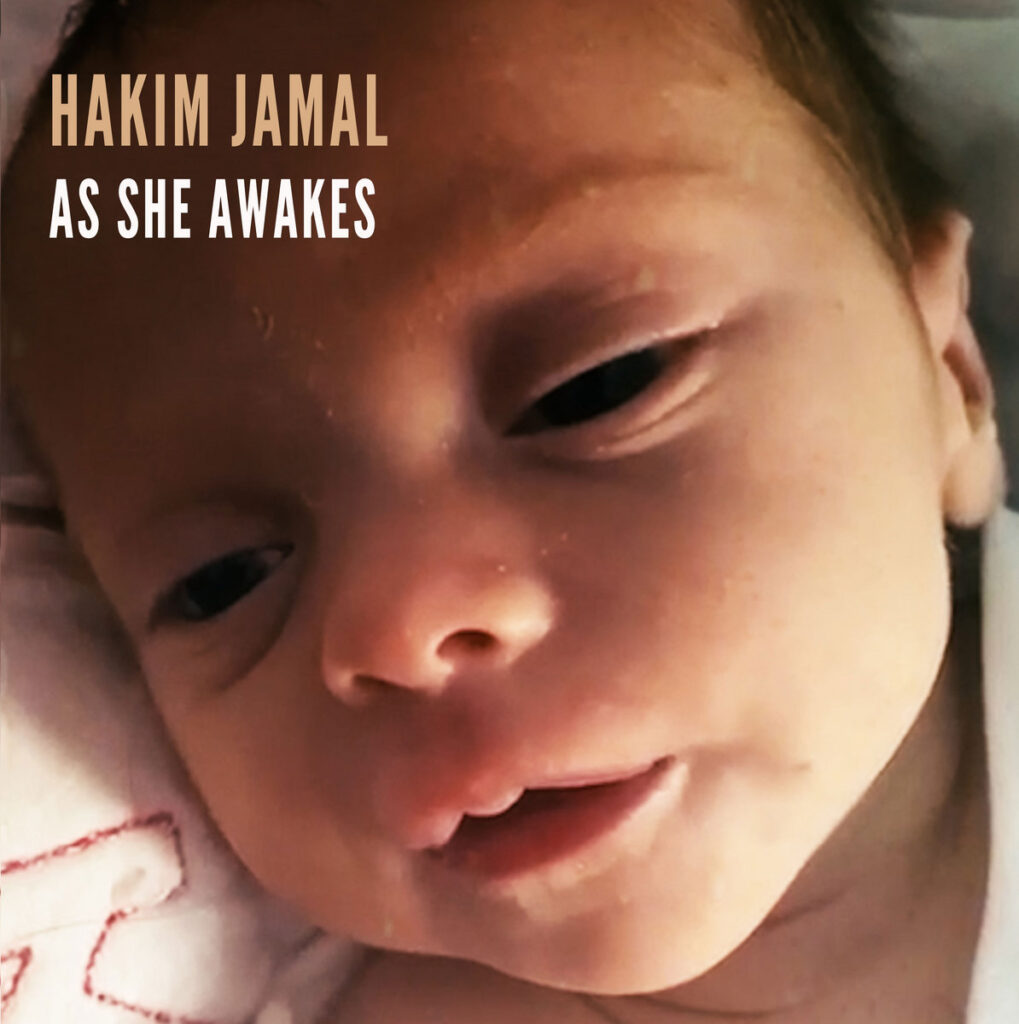 Hakim Jamal(UK)-As She Awakens
Composer: Paul Ashley Wheatcroft
Label: TalkingHead TV Recordings (2023)
More info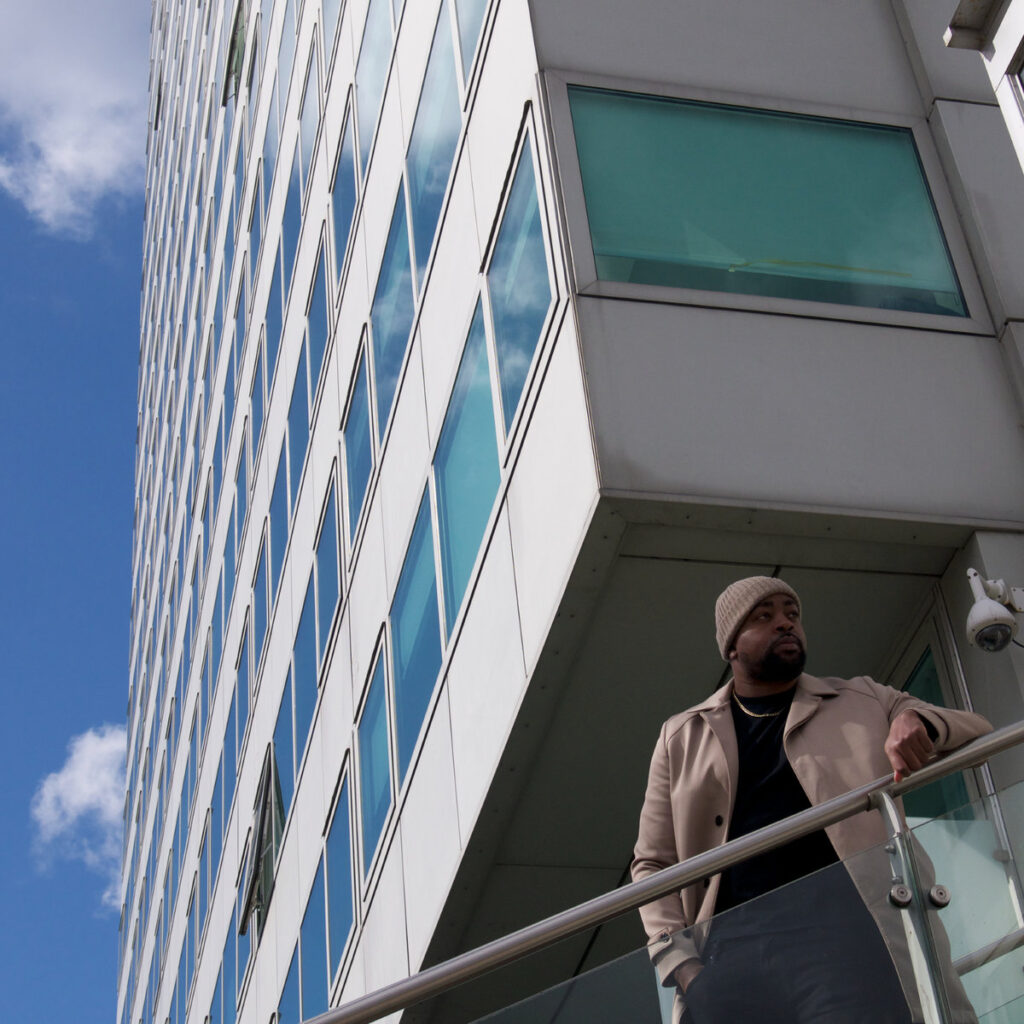 JFlames(UK)-Patience
Composer: JFlames & Amethyst
Album: Made In London
CD Store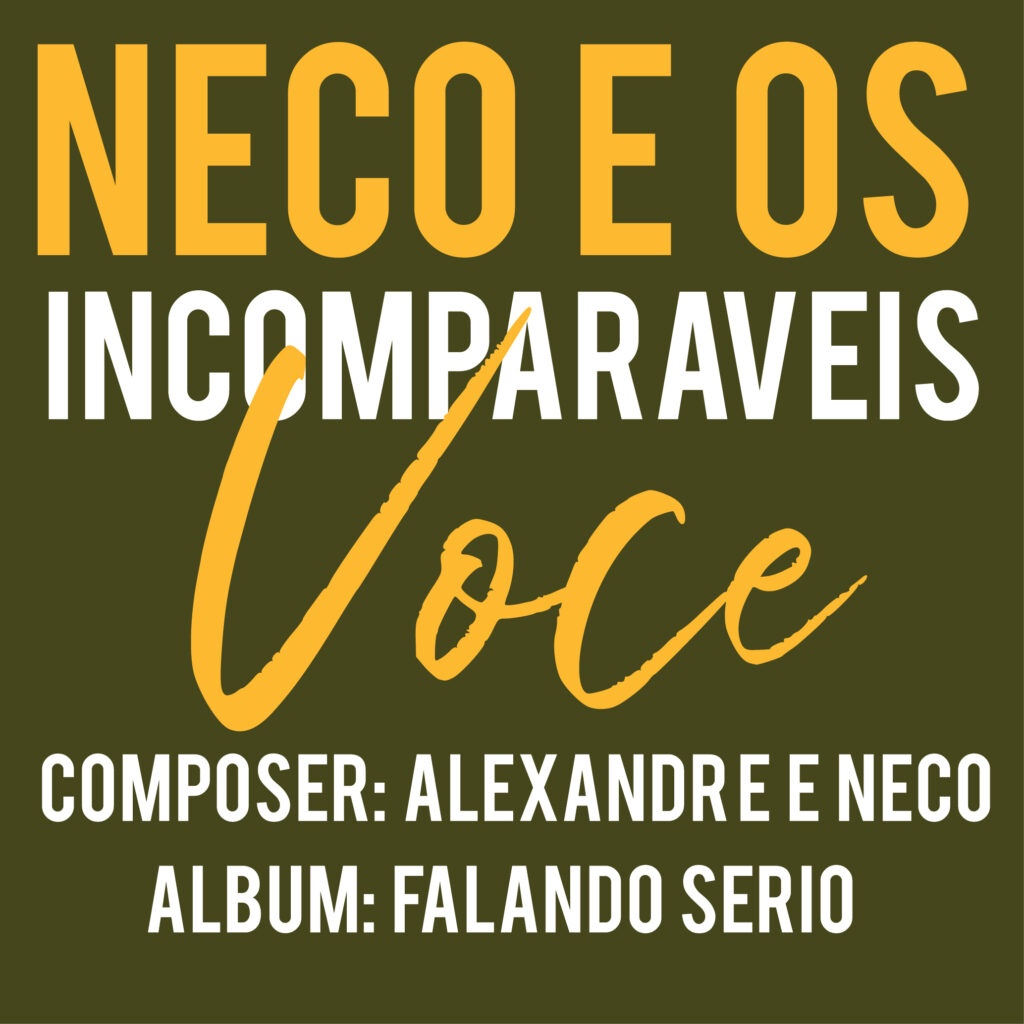 Neco e os incomparaveis (Brazil)-Voce
Composer: Alexandre e Neco
Album: Falando serio (2023)
Wes Ervine(USA)-The Other Side
Composer: Wes Ervine
Album name: Fading Memories (2021)
Website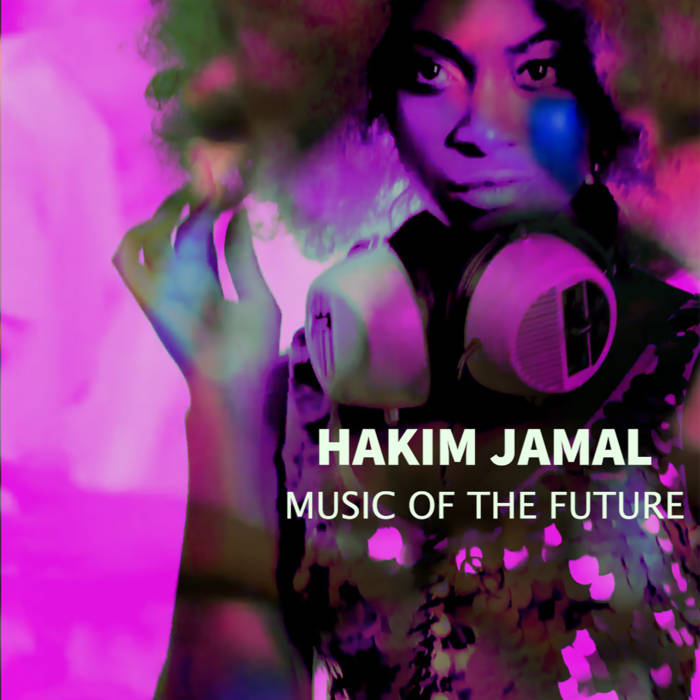 Hakim Jamal(UK)-Music Of The Future
Composer: Paul Ashley Wheatcroft
Link to CD store:
https://hakimjamal.bandcamp.com/track/music-of-the-future
Lagos, Nairobi, Addis Ababa: 1974. Africa, having given its music to America, decides that it would like it back. African music is going to be the music of the future.
Watch the video at:
https://youtu.be/HyO270xsnWg
Find out how it was made:
https://www.hakimjamalmusic.com/post/how-music-of-the-future-was-made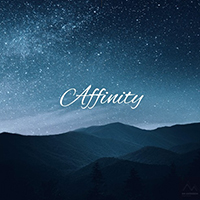 DM Ascension(Australia)-Affinity
Composer: Daniel White & Michael Dooley
Album: Affinity
DM Ascension's latest track 'Affinity' features ARIA award winning Australian jazz legend Miroslav Bukovsky, demonstrating his exquisite skills on trumpet in this latest jazz chilled out track. 'Affinity' is complimented by DM Ascension's very own 2019 Canberra 'City News' and APRA Award Winning Artist – Mike Dooley. 'Affinity' has been nominated for 'Best Chillout Single' by 'One World Music Radio' (OWMR) and secured airplay on Costa Del Mar's – Chillout channel direct from Ibiza, Amazing Radio USA/UK (Jazz channel) and Smooth Jazz Melbourne radio to name a few and featured in music blogs 'OWMR', 'KIMU' and 'TJPL News'.
Website CD Store
Hakim Jamal(UK)
I, Lucifer
I wrote this song about a book I read. In it, The Devil (suffering in eternal pain in Hell) is invited by God to taste once more the sins of the flesh – for a few days only. It's delicious. If he decides he wants to stay, he gives up the right to being omnipresent and dies the death of a mortal. If he gives up, he goes back to eternal damnation. What will he decide?
Spacehopper (2 minutes of music in which no 4 bars are exactly the same. If you are a fan of Bitches Brew era Miles, or The Headhunters, we hope you will dig this x) Download YouTube
Kool N The Gang Wid It (Remixed and re-edited version of the first track produced by Hakim Jamal on the new Rhodes MK8. Altogether nicer. Bring on the dancing flamingos!) Download Youtube
Composer: PAUL ASHLEY WHEATCROFT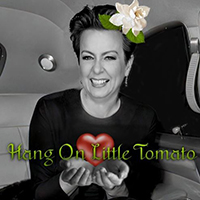 Mukti Garceau(USA)-Hang On Little Tomato
Website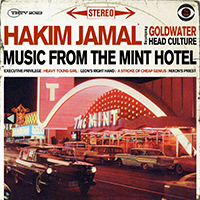 Hakim Jamal(UK)- Nixon`s Priest / Leon`s Right Hand
Album: "Music From The Mint Hotel"(2023)
More info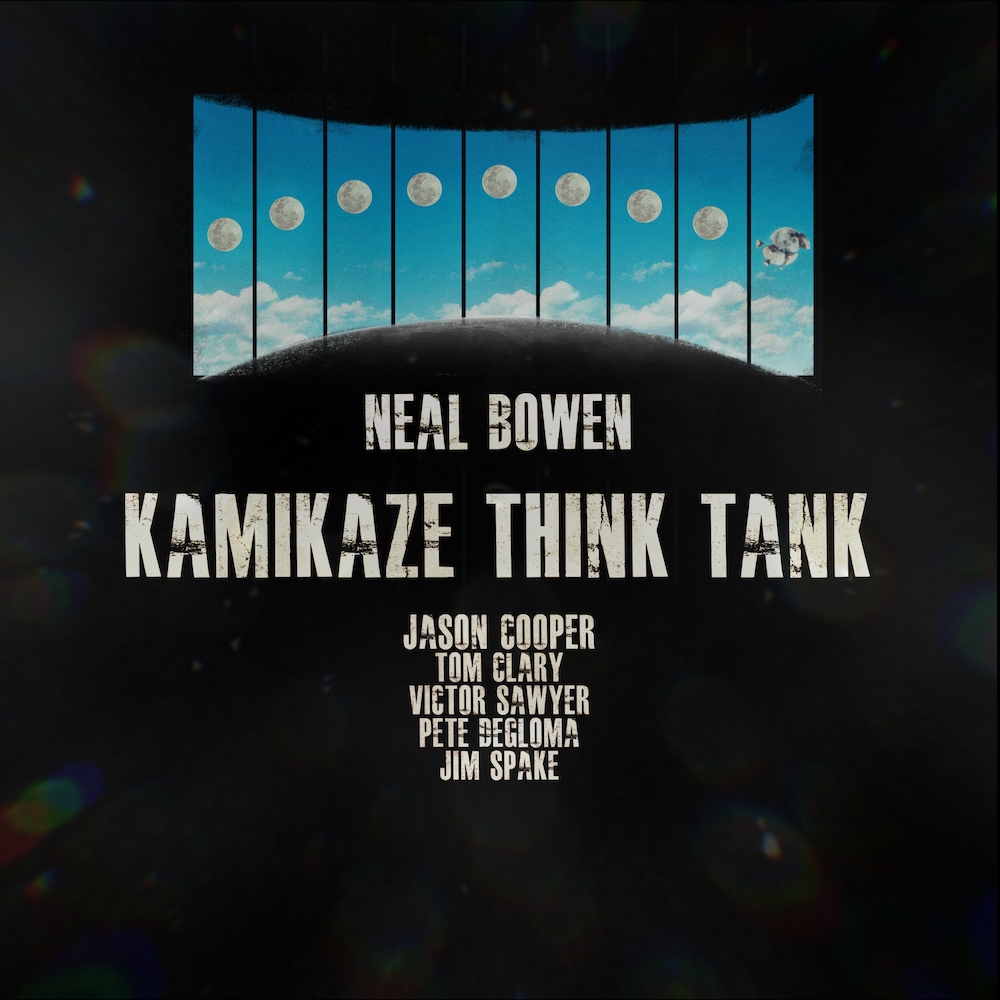 Neal Bowen(USA)-Daring Daylight Escape
Album: Kamikaze Think Tank
Label: Blue Canoe Records
More info
Rafael Kyriakidis (Cyprus) – Cano Cristales / Salinas Grandes / Trapped / Efecto
Jazz/Rock Drummer /Composer/Drums Teacher
Teaches drums in Cyprus at drums studio "ART OF TEMPO" in collaboration with Rockschool International. Also teaches Darbuka, Cajon, Congas, Bongos. Collaborates with various artists singers from Greece and Cyprus.
Website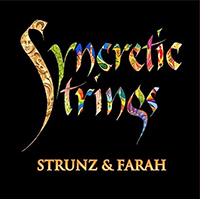 Strunz and Farah (USA)-Syncretic Strings
Composer: Strunz and Farah
Album: Syncretic Strings (2023)
Label: Selva, Inc
More info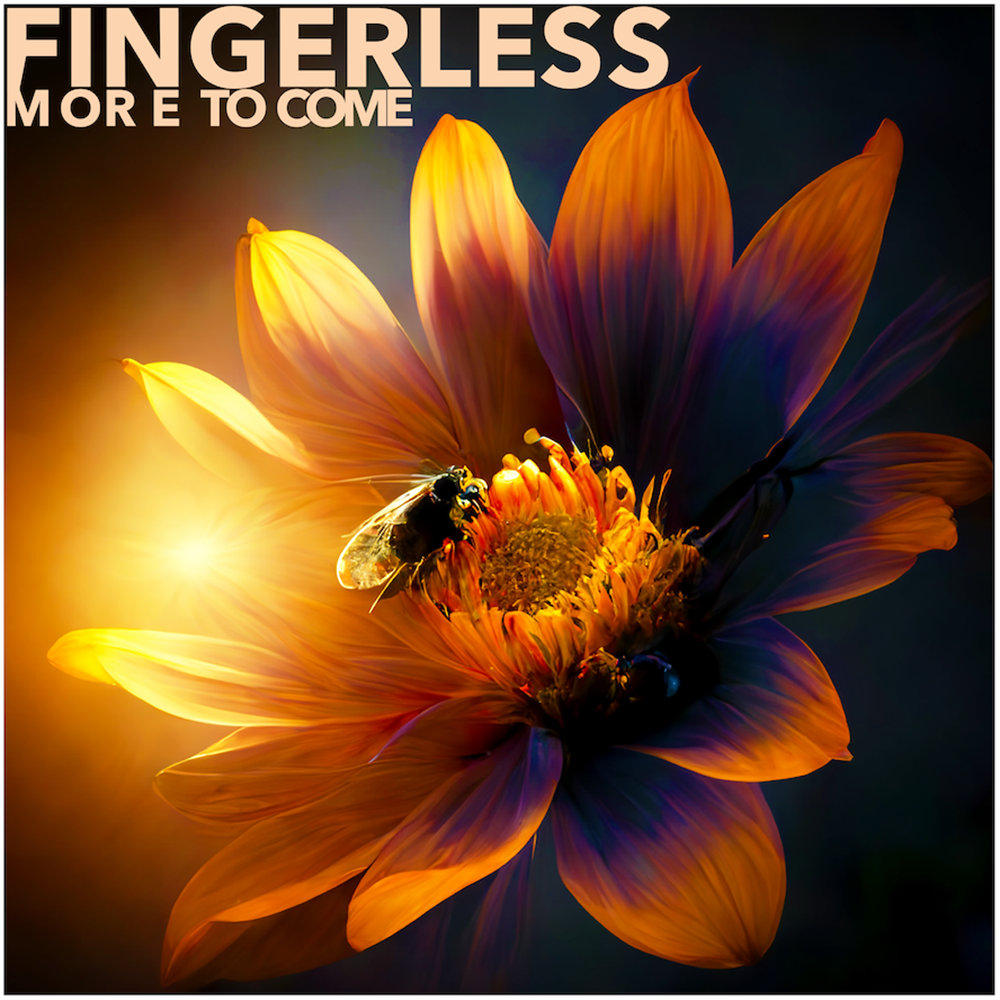 Fingerless (Australia): single: More To Come
More info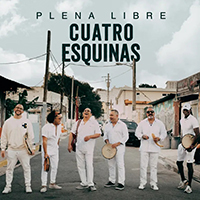 Plena Libre(Puerto Rico)- Tu Cintura Con La Mía
Album: Cuatro Esquinas (2023)
More info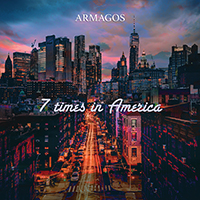 Armagos (Greece)- Album: "7 times in America" (2022)
More info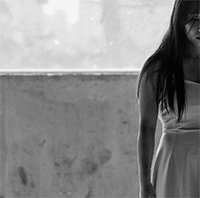 Al-jiçç (Portugal) – Traveler
EP : Traveler / Rupta
More info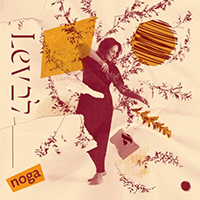 Noga(Switzerland)-Album: LEV
More info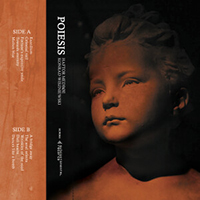 Haftor Medbøe and Konrad Wiszniewski(UK)-Dances like a bomb
Composer: Haftor Medbøe and Konrad Wiszniewski
Album: Poiesis(Subcontinental Records, 2022)
More info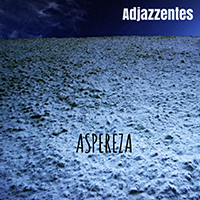 Adjazzentes(Colombia)- Mar en Calma
Album: Aspereza
More info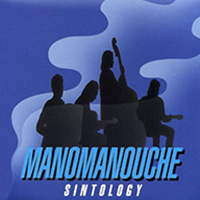 Manomanouche(Italy) – Little Piece In C For U
Album: Sintology (2006)
Website
The Holy Rollercoasters(Australia) – Let The Olive Branches Sway
Composer: Jimi Beavis, Andrew Garton
Album: Odyssey
More info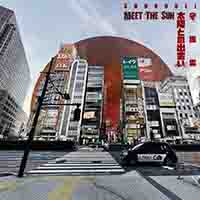 Shugorei(Australia)-Meet The Sun (feat. Shêm Allen)
Composer: Thomas Green
Label: 4000 Records (2023)
More info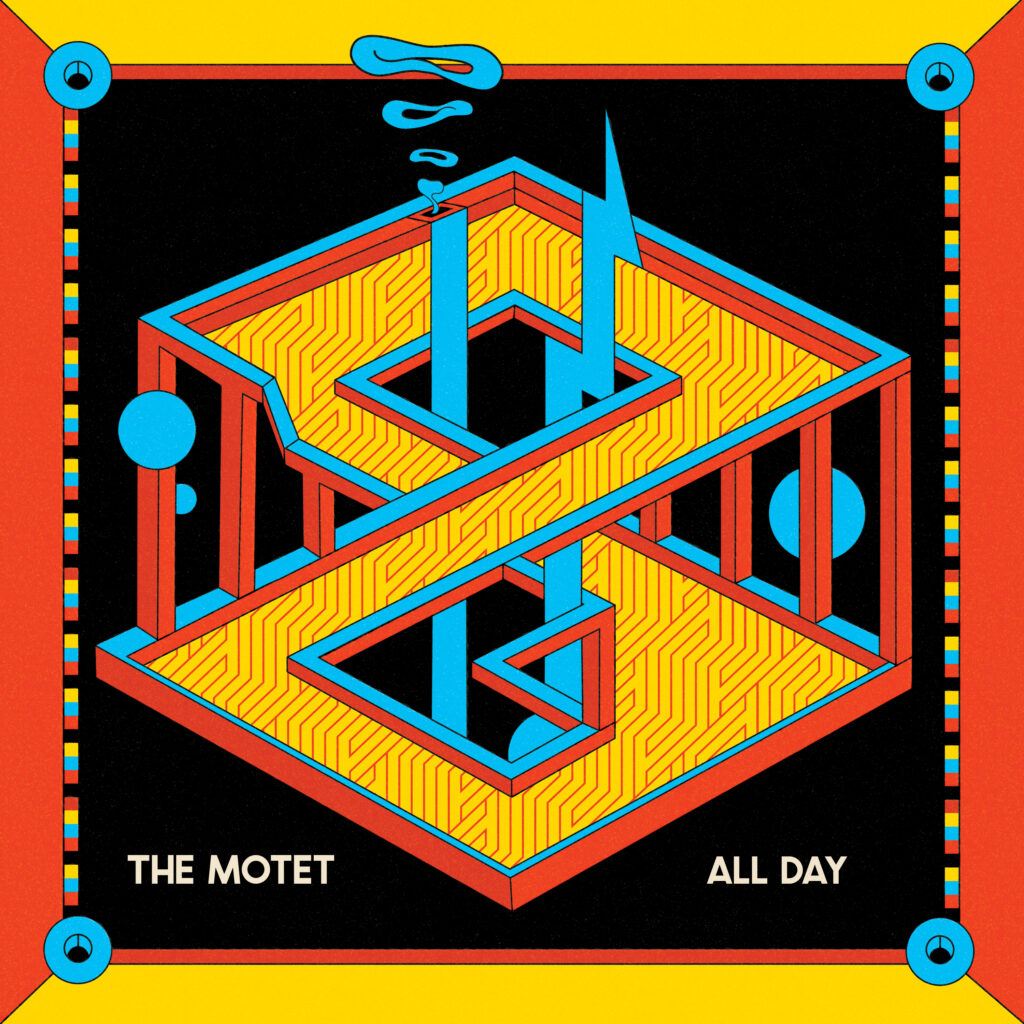 The Motet (USA)-All Day
Album: All Day
Composer: The Motet
More info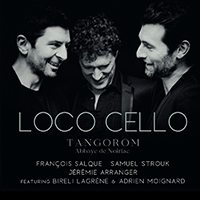 Loco Cello (France) – New album: Tangorom feat Biréli Lagrène
(François Salque, Samuel Strouk & Jérémie Arranger)
Sortie le 03/02/2023 @ Well Done Simone ! Records
More info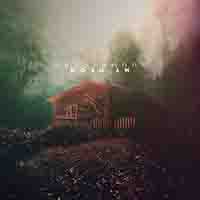 Ghostwoods(Australia)-Saturnine
Album: My Neon ( 4000 Records, 2023)
More info
FEATURED World Music Mix Albums 2022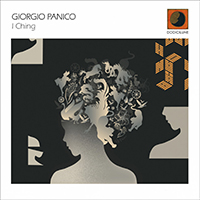 Giorgio Panico(Italy)-K'an the abysmal, water
Composer: Giorgio Panico
Album: I Ching (Dodicilune Records, 2022)
Label: Dodicilune Records
More info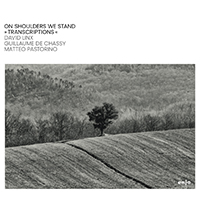 David Linx, Guillaume de Chassy, Matteo Pastorino-On Shoulders We Stand (Enja/Yellowbird Records 2022)
More info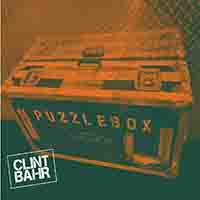 Clint Bahr(USA) – Shelter
Composer: Clint Bahr
Album: Puzzlebox (Moonjune 2022)
More info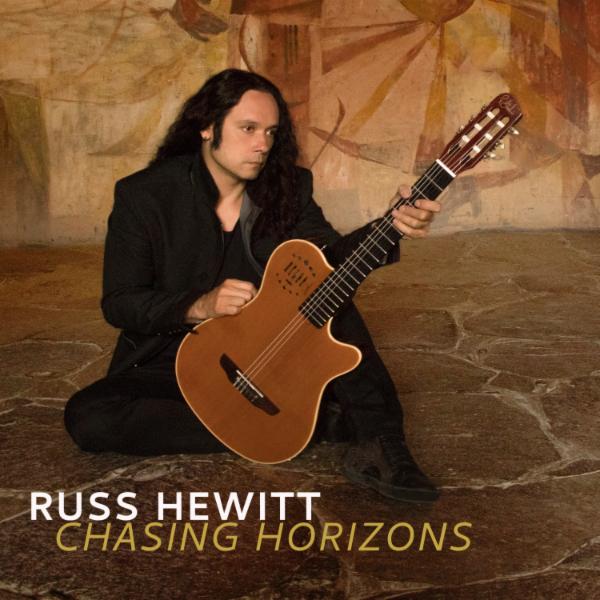 Russ Hewitt(USA)-Return to Simitai (feat. Tri Nguyen).
Album: Chasing Horizons(2022)
More info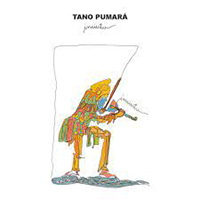 Tano Pumará (Argentina)- Incierto
Composer:
Album: Incierto (2022)
More info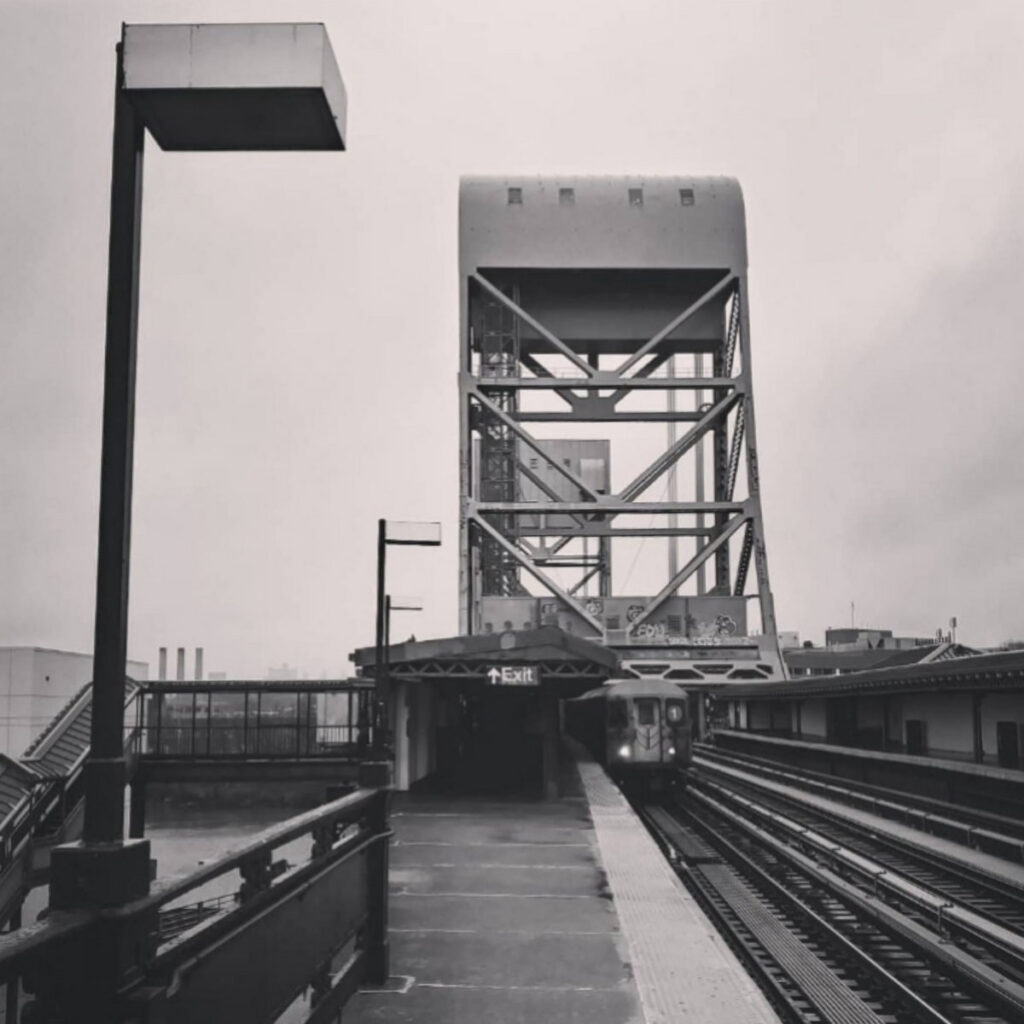 Andrew Dow(USA)-At Once We Say Goodbye
Composer: Andrew Dow
Album: In Motian (ears&eyes Records (2022)
More info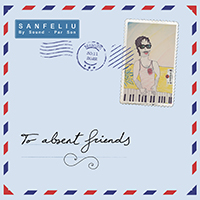 Sanfeliu(Australia)-Leopardi
Composer: Carles Gutierrez-Sanfeliu
Album: To Absent Friends(4000 Records, 2022)
More info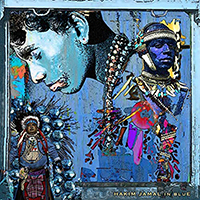 Hakim Jamal(UK)-Album: In Blue
The new album from Hakim Jamal 'In Blue' contains the single Mr. Lichfield, a song dedicated to the fashion and society photographer of the 1960s. The album is mainly influenced by Jamaican sounds and uses a range of Jamaican vocal artists. The imagery on the cover represents the Indian Festival of Colour, Holi. All the songs were originally given the names of shades of blue and a couple have remained as song titles.
Label: TalkingHead TV Recordings
Streaming Tracks:
Mr. Lichfield
Reasons To Fly
Like Butterflies
Composer: Paul Ashley Wheatcroft
More info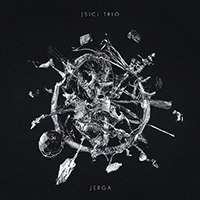 (sic)Trio(Argentina) – Noosa
Composer: Adolfo Trepiana
Album: Jerga( ears&eyes Records, 2022)
More info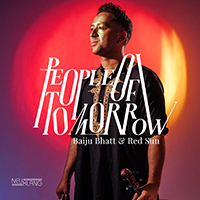 Baiju Bhatt & Red Sun(India/Switzerland)-Ananda
Album: People of Tomorrow
Label: Neuklang
More info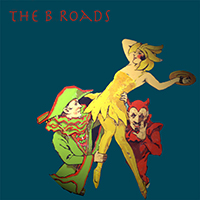 The B Roads(UK)-One Way Trip
Composer: Paul O'Hara
Label: Manse music
Album : Anywhere You Want(2022)
More info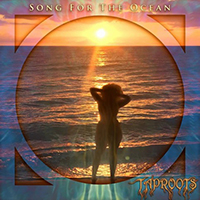 TapRoots(USA)-Song for the Ocean (featuring I-Shea)
Composer: Matthew King / TapRoots
Album name: The Resonance Within (2022)
More info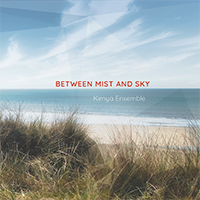 Kimya Ensemble(France)-Maramaros
Album: Between Mist and Sky
Label: Urborigène Records(2022)
More info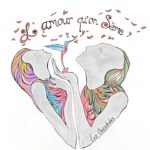 Les Chacrobates(France)-Raw Love
Composer: Jérémy Tridera
Album: L'amour qu'on sème (2022)

Les Chacrobates est un groupe jazzy ne reniant pas ses affinités avec la pop et la bossa.
Composé de 6 musiciens et fondé à l'été 2021, ils écument les routes au long de l'année 2022 pour affûter leur répertoire en jouant en de nombreux endroits. Aujourd'hui, ils sortent leur premier EP 6 titres et propose des mélodies entêtantes en une palette éclectique mêlant les influences de chacun.

Les Chacrobates is a jazzy group that does not deny its affinity with pop and bossa.
Composed of 6 musicians and founded in the summer of 2021, they travel the roads throughout the year 2022 to sharpen their repertoire by playing in many places. Today, they released their first 6-track EP and offers catchy melodies in an eclectic palette mixing the influences of each musician.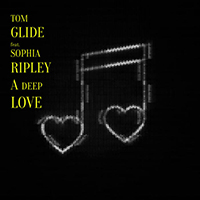 Tom Glide feat. Sophia Ripley (UK)-A Deep Love
Composer: Tom Glide
More info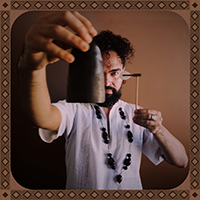 Ewerton Oliveira & Yatê(Brésil/France)- NanÁfrica / Yatê
Composer : Ewerton Oliveira
Album Name : NanÁfrica
Label : Lira Music Records
Year of release : 08 juillet/july 2022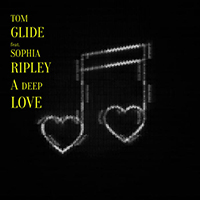 Tom Glide feat. Sophia Ripley(UK) – A Deep Love
Tom comes back here with an organic , magical dream team/cast of international musicians as Eddie Brown on Pianos , Antoine Katz on Bass and Kamil Rustam on Acoustic Guitar , mixing and arranging the yummy jam with soulful house ,latin or afro spices in a groovy , contemporary jazz house saucepan . Good Appetite !
More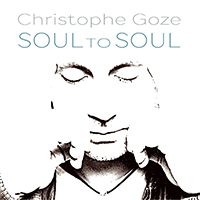 Christophe Goze(France)-At the end of the street
Composer: Christophe Goze
Album: Soul to Soul
More info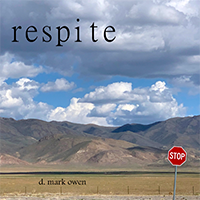 D. Mark Owen(USA)- Anesthetic
Composer: D. Mark Owen
Album: Respite (Blue Canoe Records 2022)
More info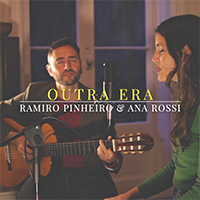 Ramiro Pinheiro & Ana Rossi(Spain)-Outra Era
Album: Vivo
Composer: Raimundo Fagner & Zeca Baleiro
Label: Brasounds Productions (2022)
Ramiro Pinheiro and Ana Rossi presents "Outra Era" (Fagner & Zeca Baleiro), the first single of their next album "Vivo" (2022). (More info)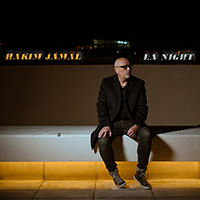 Hakim Jamal(UK)-Neon Sign
Album: LA Night
Composer: Paul Ashley Wheatcroft
Label: TakingHead TV Recordings (2022)
The new album from Hakim Jamal is inspired by the work of the great and sadly underrated Japanese Jazz-Funk musicians of the 1970s and 80s. It's Hakim's most uptempo album today, comprised of mostly instrumental dance/disco music with some stunning individual solos.
Streaming CD Store Website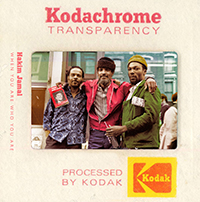 Hakim Jamal(UK)
At Last I Am Free/Think I'll Call It A Day/We Are Who We Are
Album: When You Are Who You Are
Composer: Paul Ashley Wheatcroft
Label: TakingHead TV Recordings (2022)
When You Are What You Are' is the new studio album by Hakim Jamal, slated for release in Spring 2022. The album is a return to Hakim's jazz roots, and of course nods towards the ever-present influence of black songwriters and the black power movement.
Streaming CD Store Website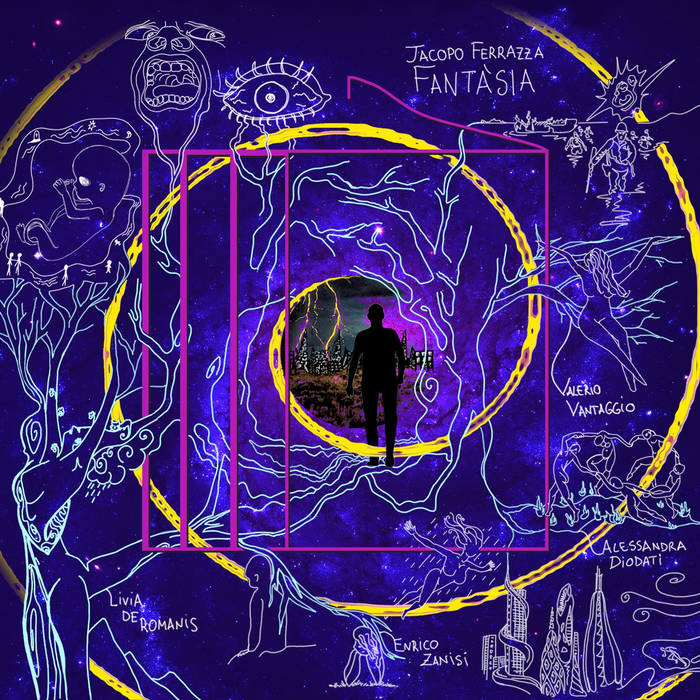 Jacopo Ferrazza Quintet(Italy)-Fantàsia
Composer: Jacopo Ferrazza
Album: Fantàsia(2022)
Label: Teal Dreamers Factory
More info
Website CD Store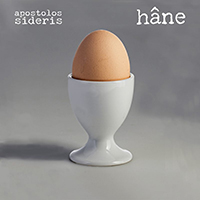 Apostolos Sideris(Turkey/Greece)-In Between The Lines
Composer: Apostolos Sideris
Album: Hane (Baruthane Productions 2022)
This is a piece I recorded with Turkish multi-percussionist Sakir Ozan Uygan. It is the first single from the album Hane.
Website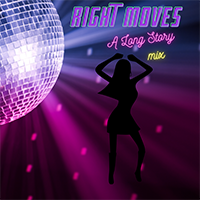 Wade C. Long(USA) – Right Moves (A Long Story Mix)
"Right Moves (A Long Story Mix)" is a fantastic marriage of danceable contemporary jazz and scintillatingly vocal soul. For those preferring a more club-friendly version, legendary DJ Nigel Lowis has produced a brilliant remix.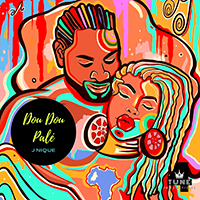 J'nique(Trinidad & Tobago)-Dou Dou Palé
Composer: J'nique

This jazz fusion masterpiece is an illustration of how something old can be turned into something new. The story is delivered in the language of English and Patois (Kwéyol). A foundation language that has greatly influenced the way "Trinbagonians" speak; a feature of Trinidad & Tobago's rich cultural diversity. J'nique fondly refers to it as her love language. Dou Dou Palé means Sweetheart Talk! It is a romantic, sexy, seductive exchange between lovers. "The intent is to connect with people on an artistic level, from all walks of life, from all races and cultures around the world.
The idea of the musical arrangement is a reflection of the fusion of the many languages Kwéyol is comprised of.
It transports you to this sensual escape that creates an intensely emotional experience for the listener. The dominant instrumentation lies in the Latin Montuno and Zouk elements.
As we connect on this musical frequency, the intensity of the moment is communicated in a sort of rhythmic jam.
It climaxes into the sweet artistic explosion. "Music to make you forget every Tout Bagay, just dance!"- J'nique.
CD Store
---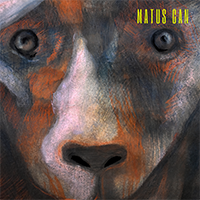 Matus Can(Mexico)-Querétaro
Album: Matus Can
Composer: Ramsés Ramírez

Matus Can is a musical group founded by Ramsés Ramírez, Mexican musician with a career of more than 20 years long in the International music scene that has led him to perform in Big Festivals, such as: Montreal Jazz Festival, Vancouver Jazz Festival, Kansas City Jazz festival, Riviera Maya Jazz Festival and many more. Matus Can is dedicated to spread new Jazz, Folk, Groove and World music tendencies with a unique sound after experimenting with different genres, thus creating new ways of expression releasing his first studio album on 2021.
Matus Can´s music will give you a ride through the confines of traditional Mexican and World music, introducing instruments such as the Jarana and the Zapateado with electric and electronic resources mixed with Jazz, Folk and Funky rhythms. The group has received support from public institutions with the objective of spreading their musical
vision and taking it to several national and international stages, as well as achieving a cultural transcendence in today´s music scene.
Website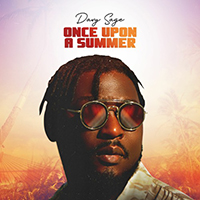 Davy Sage(Canada)-Once Upon A Summer
After a string of releases, he now returns with a warm and vibrant collection of songs in the form of his 'Once Upon A Summer' EP. The lead single, also with the same title, is a highly exotic and energetic offering from Davy, as he delves into a multiple genre sphere, spanning from Afropop and R&B to Reggae and Dancehall. The title track is a fun-loving and positive song that takes you to that long walk on the beach that we have all been especially longing for in recent times.
Website Listen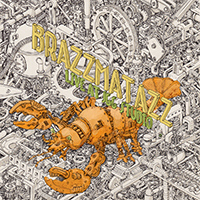 Brazzmatazz(Belgium) – Fistycuffs (live)
Album: Live At JGG Studio
Brazzmatazz returns with "Live At JGG Studio", a selection of brassband bangers from a recent live session containing five brand new songs and two classics.
Join them on this half hour taster of their energetic, steampunk-drenched live shows, with styles ranging from drum 'n bass over funk to a trip to the Balkans, and even a pirate song!
With new contributions from three of their saxophone players and a lone trumpeter, this truly was a group effort in writing as much as it was in recording.
Expertly recorded live in Johnny Green Giant Record Studio and mixed and mastered by our very own sound tech Jonas Nyaarr (Go To Eleven).
This album is a free online release including live footage, filmed and edited live by Dante Vanquaethem (Genuine Sound).
Artwork by Houckov.
Website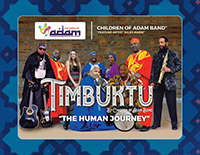 Children of Adam Band(USA)-Bilal's Journey
The "Timbuktu-The Human Journey" CD theme concept is based upon the idea of a "human being's" journey through various stages of life to the present. It is a "journey" for us all! Includes the song: "pandemic prayer".
2022
CHILDREN OF ADAM BAND MEMBERS CREDITS
AUBREY MUHAMMAD ALI KEMP-Electric Guitar
BABA KENYA-Flugelhorn/Vocals/Krin-Log Drum/Percussions
BOB CONGA-Vocals/Percussions
DOCTOR JOHN TAYLOR-Keyboards/Vocals/
DONALD WILLIAMS-Alto/Tenor Sax/Vocals
JULES MARIE-Vocals/Percussions
POPPA KENNY TAYLOR-Trumpet/Percussions
RICHARD HILL JR-Bass
SAANTIS DAVIS-Djembe/Assorted Percussions
SULTANA ARIFAH-Vocals/Percussions/Dancer
TERRELL FLOYYD-Drums
TAFARI NOBLES-EL-Masked African Dogon Dancer
*GUEST ARTIST- DAVID HUGHES -Vocalist "Pandemic Prayer"
Facebook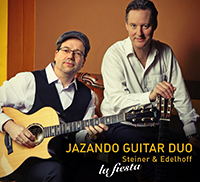 Jazando Guitar Duo(Germany) – La Fiesta
Composer: Chick Corea
Album name: La Fiesta
Label: Calygram(2021)
The Album is a Crossover of Jazz, Classic and Latin-Music.
Website | Music Store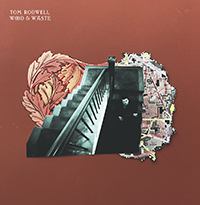 Tom Rodwell – She Got Me Boiling
Album: Wood & Waste (2021)
Consequently his songs resemble ragged short stories, cobbled-together genres from an alternate history. "The aim is to locate each song in a very specific room of its own, with contrasting feels like layers of paint or old wallpaper. That can result in a take that's seductive and seasick all at once."
More info
Website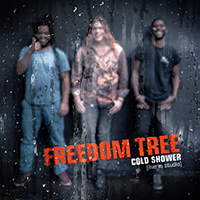 Freedom Tree(Norway/Brazil/Mozambique)-Troubled Dogs
Album: Modern Acoustic World Jazz Rock
The record features a set of familiar tunes from the bands original repertoire in what is arguably their best recording to date. What we hear is a band that has lived together on tour for a number of years, honing their interplay through hundreds of concerts, perfecting their compositions and collective musical presence to a such degree that there is not a split second of temporary loss of focus to be found anywhere in the recorded music…
(Read more)
Website | YouTube | Instagram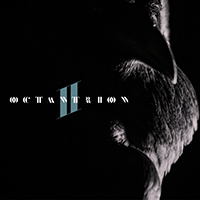 Octantrion(France)-II
Octantrion is back with their second album II. Always unclassifiable, Éléonore Billy and Gaëdic Chambrier, who lead the Octantrion ensemble, offer us a musical journey through the countries of northern Europe, between colorful fjords and large spaces where nature reigns supreme.(More info/French)
YouTube | Facebook | Instagram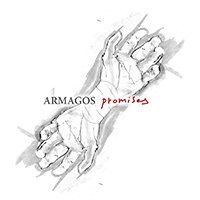 Armagos(Greece)-Promise
Composer: Armagos
Album: Promises(2021)
In 2020 Greek composer Armagos created the album "The Lonely Piano", his first studio instrumental project, which became popular among music lovers in Greece and around the world.
Armagos released on September 2021 his new instrumental album, "Promises": a unique collection of 10 emotional tracks for piano and ney (asian flute). The listener lives the experience of a journey full of images, emotions and melodies that come straight from the heart and capture a unique sense of atmosphere, presence and peace.
Two of the best Greek musicians perform in this recording: Neoklis Neofytidis (piano) and Nikos Paraoulakis (ney).
Website | CDStore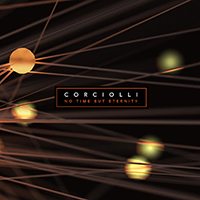 Corciolli(Brazil)- Yerazel / No Time But Eternity
Album: No Time But Eternity
Label: Azul Music (2021)
Brazilian composer and instrumentalist Corciolli, brings here music with an exquisite arrangement for piano, synthesizers, horns and string quartet. In this video, the musicians´ performances are intertwined with extraordinary drone footages in the Pantanal, located in south-central Brazil and considered the largest tropical wetland area and flooded grassland in the world. (Read more)
Website | CD Store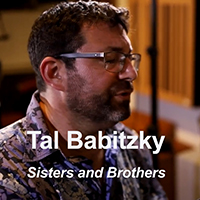 Tal Babitzky(Israel)-Sisters and Brothers
"Sisters and Brothers" was written in 2020 by Tal Babitzky (music) and Vaughan Ray Daniel (lyrics). It's a hymn for freedom, brotherhood and unity of people in the earth.
Link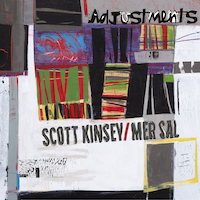 Scott Kinsey, Mer Sal (USA)-Tiny Circles
Album: Adjustments
Label: Blue Canoe Records (2021)
Keyboard savant and Tribal Tech veteran Scott Kinsey has developed a
new musical interest in vocal discovery Mer Sal. Adjustments, their forthcoming album, is a vocal recording within a fusion instrumental
soundtrack. Says Kinsey, "After working for years with lots of guitarists and saxophonists, I've come to realize that the voice is in many
ways the most expressive instrument of all."
Read more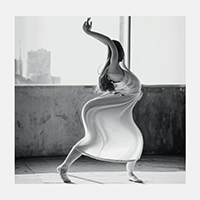 Al-jiçç (Portugal)-Zadar
Composer: Al-jiçç
Album: Chants (2021)
Label: Al-jiçç
'Chants' is Al-jiçç's fifth album and represents an aesthetic evolution of the band. It was composed and produced during the pandemic, with the musicians individually recording their parts.
The music started with six little themes composed on a electric piano, which served as a harmonic basis for the improvisations. These improvisations were edited and manipulated, with the mixing and post-production playing a fundamental role in the construction of the record.
Keeping the Mediterranean-inspired melodies as a brand, in 'Chants' these were fused in a universe influenced by Miles Davis' electric phase (in 'Route'), by Dub (in 'Zadar') or the more ambient electronics ( in 'Lost Sign').
This record represents a new direction for Al-Jiçç, using the melodic side as a starting point for more electronic and contemporary universes.
Website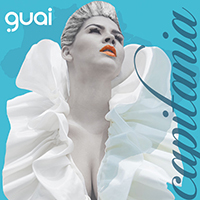 Guai(Brazil)-Sambar é Bom / Beyond The Thunder / Há Sempre uma Estrada
Composer: Murilo Antunes / Kiko Continentino
Album: Capitania (2021)
Capitania is the second album in the career of Brazilian female singer GUAI. The artist sings the journey of a traveler who ventures into the unknown, leaving Brazil to explore lands beyond the sea. A sensory album that brings original songs that praise Brazilian Music and tell about resilience, faith, courage, loneliness and storms, in a vast sea of emotions and rhythms. Highlights are the original track "Cada Eu" by Carlinhos Brown, composed specially for this project, and a bonus track, an English language version of "Depois dos Temporais" written by GUAI. Production by GUAI and Nema Antunes and co-produced by Telefunksoul. Choose your destiny, let love lead the way and keep the faith. This album is autobiographical and has special guests Ivan Lins, Paulo de Carvalho (well known Portuguese artist), cuban pianist Victor Zamora and Arthur Maia.
Website CD Store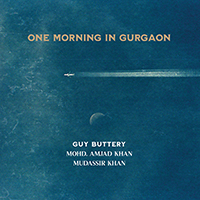 Guy Buttery(South Africa)-December Poems
Composer: Guy Buttery
Album: One Morning in Gurgaon
Label: Riverboat Records (2021)
Website/CD Store
A beautifully spontaneous collaboration between acclaimed South African guitarist Guy Buttery and Indian master musicians Mohd. Amjad Khan (tabla) & Mudassir Khan (sarangi), One Morning In Gurgaon was inspired by the trio's shared appreciation of the musical wonders and landscapes of the subcontinent.(Read more)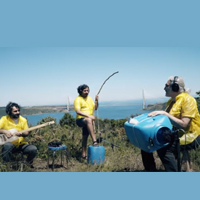 Fungistanbul(Turkey)-Trash Oriental 2
Musicians Roni Aran and Herman Artuc, members of the ethnic instrumental music band of Fungistanbul, perform with instruments made by materials collected from landfills, at a recycling depot in Istanbul, Turkey (Reuters / 26.06.2021)
Website/Video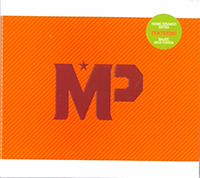 Moreira Chonguiça aka The Moreira Project(Mozambique)-Relaxante
Composer: Moreira Chonguiça
Album: Vol 2: Citizen of the World
Label: Morestar Entertainment 2008
This song is from Moreira's second album Vol 2: Citizen of the World which won Best Contemporary Jazz Album in South Africa in 2009. It is about a beautiful area in the north of Mozambique called Pemba with brilliant white beaches and palm trees and soft lapping water.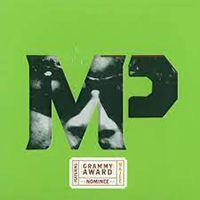 Moreira Chonguiça-02 360 Degrees (What Goes Around Comes Around)
Album: THE MOREIRA PROJECT: VOL 1 – THE JOURNEY
CDstore Website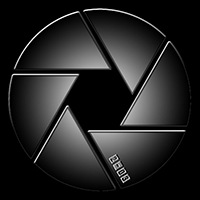 2-03 feat. Hakim Jamal(UK)-End It
Album name: Untitled
Composer: Paul Ashley Wheatcroft
Label: TalkingHead TV Recordings
Year of release: 2021
It's a departure from Hakim's 70s-influenced material and a return to the hip-hop style which characterized the early material by Ashley and Jackson.
However, the sound is darker, harder and the lyrical content unstinting and angry. It tells the story of a period in time,1993, in which a wave of political turmoil in the US gave rise to an angrier, darker sound in Hip-Hop, epitomized by music of The Wu Tang Clan in particular.
It's called 'Untitled' as a commentary on the thousands of small psychodramas which happen unnoticed daily within inner-city culture; and as a reference to the thousands of unknown victims of crime and despair, whose stories go untold. A lot of the material is quasi-autobiographical.
Website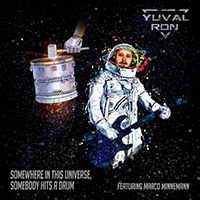 Yuval Ron Trio(Germany)-Gravitational Lensing live
Album: Live Against The Virus- Live streaming(2021)
After having his planet Earth concert tours cancelled due to the Coronavirus situation, guitarist Yuval Ron launched his new trio with a live streaming concert, featuring tunes from his latest album "Somewhere In This Universe, Somebody Hits a Drum" (which featured Marco Minnemann on drums), most of which are played on stage for the first time. The group, in full astronaut uniform, takes the audience on a space voyage made of intricate instrumental compositions, extended soloing and a big, film-like background production of orchestral lines, soundscapes and sound effects, which overall can be described as Cinematic Prog.
Watch the show on MusoMind
EPK | Website | MusoMind | Facebook | Instagram | YouTube
| Bandcamp | Spotify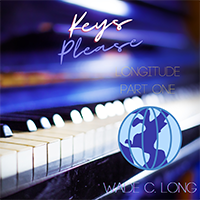 Wade C. Long(USA)-Happy Go Lucky
Composer: Wade C. Long
Album: Longitude/Keys Please(2021)
Keyboardist-Vocalist Wade C. Long has released the first of his 3-part new album, Longitude. Keys Please is a 3-track rendering, with all musical numbers. The first song, Mr. Jones, features guitarist Andres Coca, and is a cool, laid back ode to one of Wade's musical heroes, the incomparable Quincy Jones. The 3rd track is the lighthearted and playful God Children. Sandwiched in between the two is the album's lead single, the very fun and danceable Happy Go Lucky. Part Two of Longitude is due this coming fall and highlights Wade's vocals. It includes another collaboration, this one with bassist Christian DeMesones. For press inquiries and interview requests Mr. Long can be reached via Sealong Music Group, at sealongentertainment@gmail.com.
Website|Instagram| Twitter |Facebook |Spotify| Soundcloud| YouTube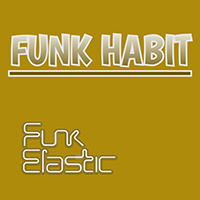 Funk Elastic(Croatia/Slovenia)-Funk Habit
Funk Habit (Single)Funk Habit by Funk Elastic, this is a jazz-funk and jazz-fusion groove, featuring electric guitar and tenor saxophone solos. This tune features Damir Šomen, one of the best Croatian session drummers and Jernej Bervar, a guitar player from Slovenia, currently residing in New York. Funk Habit jazz-funk by Funk Elastic is available for streaming and download at the online services, check out the most popular at Zivaldo Music.
Zdenko Ivanušić – flute, tenor saxophone & electric piano
Krunoslav Zver – trumpet
Ivan Mučić – trombone
Jernej Bervar – electric guitar
Damir Šomen – drums
Robert Lajić – electric bass, sound engineering & production
composed by Zdenko Ivanušić
released June 14, 2021
Funk Elastic – Official Artist Channel @ Youtube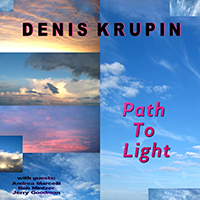 Denis Krupin(Russia)-Light
Composer: Denis Krupin
Album: Path To Light(2021)
Denis Krupin – guitars,keyboards,vst instruments,computer programming
Andrea Marcelli – percussion (2,4,6,7,8,9,10) Bob Mintzer – sax (6,9)
Jerry Goodman – electric violin (3,8) Dedicated To Lyle Mays
The sadness after Lyle left us does not go away, but it pours out into the light. Many thanks to Andrea Marcelli, Bob Mintzer and Jerry Goodman for brightening my album with their presence!
Website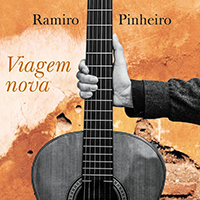 Ramiro Pinheiro(Spain)- Choro Do Poeta/Viagem Nova
Composer: Ramiro Pinheiro, Guilherme Guimarães, Hugo Arán
Album name: Sentido(2021)/Release Date: 14/05/2021
Label: Fresh Sound Records
Ramiro Pinheiro's Sentido is highly recommended to any listener having a love for Brazilian jazz. The rich melodies, variety, and top-notch musicianship along with the consistent creativity make this a memorable release.Scott Yanow, jazz journalist/historian [Allmusic.com]
"Viagem Nova" is the third single of "Sentido", and features the warm singing of Hugo Arán, a subtle rhythmic figure that is heard throughout the piece, and a fine guitar solo.
Hugo Arán [Vocals]
Ramiro Pinheiro [Acoustic Guitar]
Horacio Fumero [Bass]
Nico Correa [Drums]
Arrangement: Ramiro Pinheiro
Producer: Rodrigo Balduino
Recorded & Mixed at Estudio Laietana [Barcelona] by Jordi Vidal
Sabor de Madrugada ft Rita Payés | https://youtu.be/sx5bGk1vjmA
Website | CD Store | Listen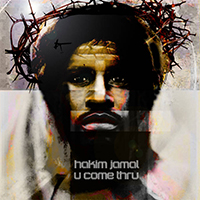 Hakim Jamal(UK)-Lord, Here I Come
Composer: Paul Wheatcroft
Album: U Come Thru (2021)
Label: TalkingHeadTV Recordings
This is the first track from the new LP, 'U Come Thru'. I've long had an interest in traditional black music and felt the time was right to re-appraise and musically investigate the genres of Blues and Gospel. There are 8 tracks on the album and each of them is a modern reworking of either a Southern Baptist hymn or a traditional Blues song. The vibe is a kind of mashup of styles, trying to link the secular Blues medium with the religious Gospel one. Yet as with 'In My Mind' both styles are set against stripped-down hip-hop beats and jazzy figures. The aim is to use an 8-track style approach to limit the number of instruments and give room to the vocal samples I'm using.
Website CD Store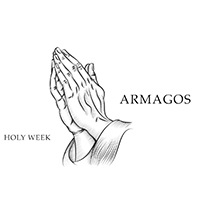 Armagos(Greece)-Holy Week
Armagos is a music composer, producer and sound designer with a unique approach to creating intense and experimental soundtracks. His music combines elements of orchestral, acoustic, electronic and traditional genres to create imaginative and diverse soundscapes and contains an emotional core of striking intimacy and sensitivity.
Website Listen
Cody Carpenter(USA)-Attract Mode
Album: Memories and Dreams
Label: Blue Canoe Records (2021)
Cody Carpenter has once again delivered a high-energy instrumental progressive rock album titled, "Memories and Dreams". Carpenter's signature piano and keyboard chops are as instrumental as it is interpretative which leads the listener on a unique odyssey. Cody's compositional and arranging skills continue to shine with his fourth CD as a leader and this original eleven-song outing.
With "Memories and Dreams", Cody takes the listener on a musical journey by way of flourishing keyboard phrases, deep grooves provided by bassist Jimmy Haslip, driving drums featuring Jimmy Branly, Virgil Donati, Scott Seiver, and the group is rounded out by the virtuosic guitar playing of Marco Sfogli and Cody Carpenter.
Carpenter's newest album project "Memories and Dreams​" has more than lived up to his fans' expectations of nothing less than 11 amazing examples of musical perfection.
Blue Canoe Records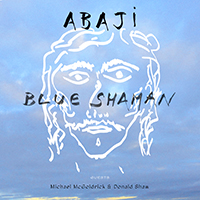 Abaji-Blue Shaman
Absilone(2021)
Five years after the release of the album Route & Roots, Abaji is back with Blue Shaman, released on March 12, 2021. After the Orient theme of his previous album, the virtuoso musician, globe-trotter, nomad and polyglot explores Celtic and Scottish music.
Cinq ans après la sortie de l'album Route & Roots, Abaji est de retour avec Blue Shaman, qui sort le 12 mars 2021. Après l'Orient retrouvé dans son précédent album, le musicien virtuose, globe-trotteur, nomade et polyglotte part explorer la musique celte et écossaise.
"J'ai enregistré le disque Blue Shaman à Glasgow avec Donald Shaw et Michael McGoldrick. Une rencontre shamanique entre mon âme méditerranéenne et leur tradition celte !"
Entre Orient et Occident, la musique sans âge d'Abaji fait bouger les frontières, et propose un voyage qui est aussi intérieur.
Musicien d'origine arménienne, né au Liban et exilé en France en 1976, Abaji s'accompagne d'instruments insolites qu'il manie en virtuose, tels une guitare sitar spécialement créée pour lui et qui, à l'aide d'un archet, se transforme en violon oriental. Avec Blue Shaman, il nous propose son 8ème album, un nouveau départ, une nouvelle exploration. (Continued)
YouTube Facebook Streaming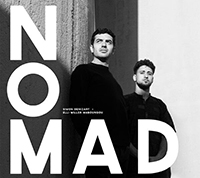 Simon Denizart(France) et Elli Miller Maboungou(Canada)-Nomad
Laborie Jazz / Socadisc
At the edge of European jazz, classical music and world music, Simon Denizart plays sensitive and energizing music, rich in a thousand facets, and carried by a traveling energy.

Le pianiste Simon Denizart revient le 23 avril 2021 avec son quatrième album Nomad, enregistré avec Elli Miller Maboungou à la calebasse, au piano et aux percussions.
A la lisière du jazz européen, de la musique classique et de la world music, Simon Denizart joue une musique sensible et énergisante, riches de mille facettes, et portée par une énergie voyageuse.
Son nouveau projet Nomad, est né de l'idée de créer, en superposant plusieurs couches de piano, des sonorités différentes et plus électroniques sans jamais trahir sa source acoustique. L'auditeur voyage au gré des riches et éclectiques textures produites par le piano.
Tout au long de Nomad, on entend parfois des cordes pincées imitant une basse ou une guitare, des accords traités avec différents effets produisant des sons symphoniques ou encore des sonorités rock et électronique grâce aux distorsions et « delay » utilisés pour mettre en valeur les mélodies.»
Continued
YouTube Facebook Website Instagram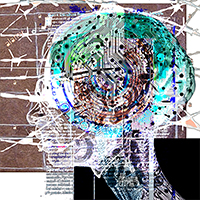 Hakim Jamal(UK)-Interplanetary/Illuminate/Impulsive/Immanent
Album: In My Mind (2021)
Label: TalkingHead TV Recordings

Welcome to the world of Hakim Jamal's evolved silky grooves from the '70s, augmented by a vivid complex instrumentation and glamorous female vocals. "In my mind" takes the past to a new level reaching a climax of luscious enigmatic sonicscapes travelled by hypnotic sensual grooves. Extended arrangements and propulsive funky basslines just add to the intensity and mystique of this exotic land inhabited by languorous rhythms. An album that will please both your ears and your soul.
Paul Wheatcroft: composition, arrangement, production, editing, programming, instrumentation.
This is the most ambitious, far reaching, darkest and most complex of Hakim's work to date. It mirrors the work of Isaac Hayes in the 1970s and takes Hakim's music to a new and fascinating place. 3 months in the making, this is an album for people who love to be carried away by what they listen to. Hakim Jamal's 3rd album: the darkest, most far-reaching and most complex yet. Enjoy in the tub or the car with a fat one by your side.
Jazz FunkFunkTrip-HopPsychedelic RockChillout
Website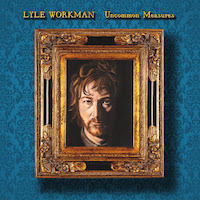 Lyle Workman(USA)- Imaginary World
Album: Uncommon Measures (2021)
Label: Blue Canoe Records
Bursting at the seams with soaring arrangements and virtuosic performances, Lyle Workman's 'Uncommon Measures' showcases not only Workman's unparalleled musicianship, but also his profound empathy and expansive emotional vocabulary. The songs here are living, breathing entities, constantly growing and evolving in ways both subtle and drastic, and the production is similarly unpredictable, veering from larger-than-life bombast to whispered intimacy and back, sometimes within the very same track. The result is a record as extraordinary as it is unexpected, a captivating, transportive song cycle that manages to scale the dizzying heights of joy and sadness, love and friendship, self-discovery and celebration, all without a single word.
Website | Blue Canoe Records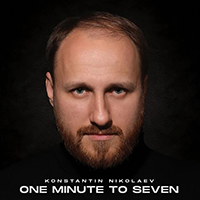 Konstantin Nikolaev(UK)-6:59
Composer: Konstantin Nikolaev
Album: One Minute To Seven (2020)
"One Minute To Seven" is a surprising album for many reasons. First in line comes the excellent quality of original compositions and arrangements. Various styles, rhythms and genres are brought together under one creative roof by Konstantin Nikolaev a COO of a London based IT company as he presents himself. He sings with warmth and feeling about life, love, and family, giving voice to a rainbow of emotions. Konstantin plays all of the instruments, he wrote the lyrics, and then recorded the entire album. From the first to the last track, this one-man band album is highly enjoyable.
YouTube | Apple Music | LinkedIn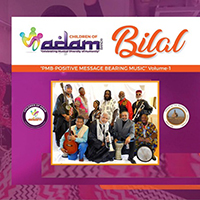 Children Of Adam Band-Come Together
Composer: Ahmad Kenya
Album: Bilal-positive Message Music Vol.1 (2019)
Label: Images of the motherland
"CHILDREN OF ADAM BAND" (COA) hails from Philadelphia, a "Sanctuary City" and the "City of Brotherly Love". "COA" is a 14 member "New World Music" band that performs it's own original "PMB Music". (PMB=Positive Message Bearing Music) "PMB Music" is a unique "self created" genre of music created by "COA". "PMB Music" means no profanity, gangsta rap, misogyny, drugs, violence, or verbal abuse. "COA's" music is a hybrid fusion of Jazz, Funk, R & B, Soul, Latin, African, Middle Eastern, and Spoken Word, all blended with a touch of the "American Experience". Songs are multi-lingual with English, Spanish, Hebrew, Arabic, Wolof, Fulani, and other languages. "COA" speaks to the world about social issues like self respect, self esteem, respect for others, inclusion, diversity, respect for parents and many other universal concepts. "COA" celebrates the musical diversity of humanity with songs addressing racial discrimination like "Skin I'm In", or songs extolling the profound gratitude for motherhood like "Mama". The song "Come Together" is our "Global Anthem". Music is the "universal language" and "COA"brings light to the world by sharing a platform of music building human bridges of understanding and appreciation. "COA's" greatest accomplishment was being judged in 2019 by 6th ANNUAL PHL LIVE CENTER STAGE as TOP WORLD MUSIC BAND in Philadelphia, created by Philadelphia Councilman David Oh. The band has received an official City of Philadelphia Citation and numerous other awards. "COA's" debut CD, PMB, Positive Message Bearing Music Vol. 1: BILAL on Oct 2019. Eight tracks of original "PMB Music" written by Baba Kenya and produced by Images of the Motherland. Available from your favorite digital music platform.
Our 2021 special CD release "TIMBUKTU" PMB Music Volume 2, features 15 original songs and is hopefully scheduled for summer 2021 release.
Website | YouTube | CDStore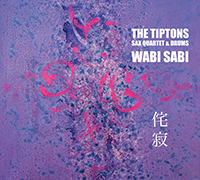 The Tiptons Sax Quartet(USA)-Wabi Sabi
Composer: The Tiptons Sax Quartet
Album:Wabi Sabi(2021)
Label:Sowiesound Records
For over three decades, THE TIPTONS SAXOPHONE QUARTET & DRUMS have been making music to galvanize the senses and take listeners through unforgettable soundscapes. But in that time, they've been around the block enough to know to appreciate the unexpected ways in which the process of making good music can sometimes unfold. So rather than bemoaning what is not perfect in a perfect world, they've learned as improvisers how to work with limited resources or unforeseen challenges. That is the spirit behind the band's new single "Wabi Sabi" (out Feb 19, 2021) inspired by and named after the Japanese philosophy that translates roughly as "find beauty and take pleasure in the imperfect". The track promises a forthcoming collection of new music to illustrate the sometimes unexpected beauty in our chaotic world.(Continued)
Website | CD Store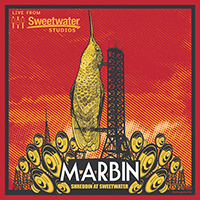 Marbin(USA)-Messy Mark
Album: Shreddin' at Sweetwater
In their second live album, and their eleventh album overall, Marbin delivers ten heavy and energetic songs from their extensive catalog. This album has everything that made Marbin one of the most well-known independent bands of the last decade: a unique mixture of jazz, blues, jam, tango and Israeli music; beautiful melodies; unique harmonic progressions; a hard-hitting rhythm section (with bassist Jon Nadel and drummer Everette Benton Jr. giving their best performance on record)
Dani Rabin – guitar
Danny Markovitch – saxophone
Jon Nadel – bass
Everette Benton Jr. – drums
Website | YouTube | CD Store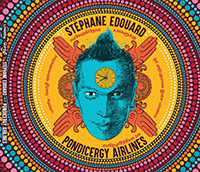 Stéphane Edouard(France)-Pondicergy Airlines
Cjazz Productions / Absilone
Stéphane Edouard dévoile son premier album en leader Pondicergy Airlines après une longue carrière dans le jazz et la world music. Originaire du sud de l'Inde, le batteur est né en France dans une famille où la musique est un art que l'on partage. Son jeu de batterie inventif, éclectique et cosmopolite s'invite sur les scènes du monde entier avec les plus grands… Stéphane Edouard a collaboré avec des artistes comme Gaël Faye, Dhafer Youssef, Bojan Z, Eric Legnini, Magic Malik, Vincent Peirani, David Linx, Ibrahim Maalouf et tant d'autres.
Stéphane Edouard unveils his first album called Pondicergy Airlines as a leader after a long career in jazz and world music. Originally from South India, the drummer was born in France into a family where music is an art that is shared. His inventive, eclectic and cosmopolitan drumming style has been acclaimed on stages around the world where he performed with renowned musicians. Stéphane Edouard has collaborated with artists such as Gaël Faye, Dhafer Youssef, Bojan Z, Eric Legnini, Magic Malik, Vincent Peirani , David Linx, Ibrahim Maalouf and many others.

YouTube | Website | Facebook | Instagram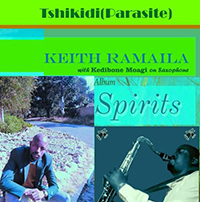 Keith Ramaila( South Africa)-Tshikidi(Parasite)
Composer: Keith Ramaila
Label: Bokang M Records
Keith Ramaila was born in Tzaneen at Ga-Sekororo in a village called Lorain and later moved to Namakgale in Phalaborwa where he joined various bands and met the Prince Malatji who taught him how to play piano and in the year 2000 he moved to Gauteng and since then he has never looked back. He has now been in the music industry professionally since 2007 when he was signed by Sheer Publishing and Cooler Records and the Afro-Jazz album Titled "Mama" was released in the same year.
He then left to go indie, but along the way he was signed again by Static plastic after venturing into house music and he was signed right away, which in 2017 and 2018 he released two albums with Static Plastic and Phat Kat Publishing.
Website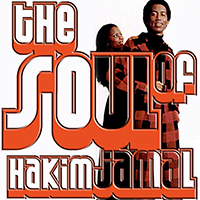 Hakim Jamal(UK)- Reverent Jones/Song For A Black Woman/Mr. Parks Jr.
Composer: Paul Ashley Wheatcroft
Album The Soul Of Hakim Jamal(2021)
Label:TalkingHead TV Recordings
Personnel
Drums: Curtis 'Stubblefield', Benny Powell, Che Ramirez
Percussion: Augustin Espina, Rose Valdes
Bass: Simon Goulding
Guitars: Rob Aitken, Paul Wheatcroft, Ray Russell
Keyboards/Programming: Paul Wheatcroft
Brass: Simon Beddoe, Rob Mitchell, Snake Davis
Strings: Jessica Diamond
Backing Vocals: Adjua, Sulene Fleming, Humphrey, Leo Wood, Joshua David
Lead Vocals: Paul Wheatcroft
Sampled Voices: John F. Kennedy Jr., Reverent Jones, Peter Dyneley, Chet Faker , Musical Direction, Voodoo: Hakim Jamal
Composition, Arrangements, Engineering, Production: Paul Wheatcroft
Website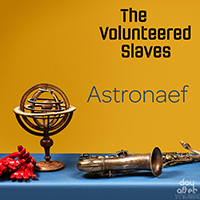 The Volunteered Slaves(France)-Astronaef
Album: SpaceShipOne
Les Volunteered Slaves reviennent avec un cinquième opus, une ode à
l'espace. Le single Astronaef nous installe derrière le hublot d'un
vaisseau le temps d'une séquence contemplative et hallucinée. Ce
morceau, à la fois planant et groovy, sonne comme une pulsation de
l'âme. Il nous emmène sur une planète où règne une musique aux
influences multiples.
The Volunteered Slaves are back with a fifth opus, an ode to outer
space. The single Astronaef seats us behind the porthole of a spaceship
for the length of a contemplative and hallucinatory sequence.
Atmospheric and groovy, this piece feels like the pulsation of the soul. It
takes us to a planet upon which reigns music of many influences.
Website Facebook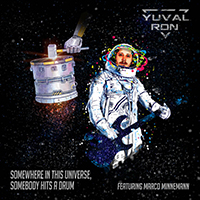 Yuval Ron(Germany)-I Believe in Astronauts / Somewhere in This Universe, Somebody Hits a Drum
Album: Somewhere in This Universe, Somebody Hits a Drum (ft. Marco Minnemann)

Guitarist and composer Yuval Ron performs original tunes that transcend the boundaries of any specific musical genre. Inspired by a crossover of modern jazz-rock, progressive music, cinematic and orchestral music genres, it is all well blended into an own fresh and distinct musical direction, best described as Cinematic Prog or Jazz-Rock.
Bandcamp YouTube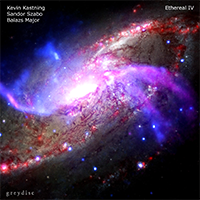 Kevin Kastning // Sándor Szabó // Balázs Major(USA/Hungary)-First Occurrence
Album: Ethereal IV (2021)
Label: greydisc

Beyond the deep knowledge of guitars of the three musicians lies a shared artistic sensibility that leads us to a magical universe of uncharted territories. Listening to these 6 pieces infused with a fascinating spatial fluidity you may think about a collection of Pictures at a Cosmic Exhibition.
Creativity and precision merge together in swirls of timeless sonorities.

Ethereal IV was recorded at the end of Kevin Kastning's 2018 European Tour. The album was recorded in a single day at the Kismaros Concert Hall in Kismaros, Hungary, and features Kevin Kastning on 30-string Contra-Alto guitar, Sandor Szabo on electric guitars, and Balazs Major on percussion.

Kevin Kastning: 30-string Contra-Alto guitar
Sandor Szabo: Electric guitars
Balazs Major: Percussion
Website Bandcamp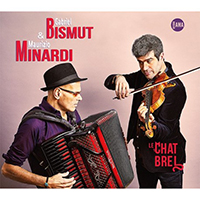 Gabriel Bismut & Maurizio Minardi Quartet (France/Italy)- Le Coq Baroque
Composer: Maurizio Minardi
Album: Le Chat Brel
Label: AMA recording
Year of release: 2020
"Le Chat Brel" is a reference to Chabrol and to the cinema of the new wave, coupled with the expressiveness of Jacques Brel and the elegance and carefree nature of a feline. The passion for the cinema is indeed omnipresent in their original compositions, which oscillate between a light humor and a strong intensity, while remaining, like a film of the new wave, sincere and without artifices.
Website CD Store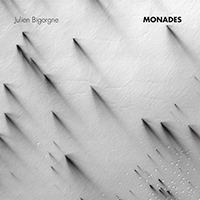 Julien Bigorgne(France)-Farout
Composer: Julien Bigorgne
Album: Monades
Label: LEM
Monades is the first record of the French jazz flautist Julien Bigorgne. Passionate about traditional Turkish, Indian and African music, Julien Bigorgne has composed 14 instrumental pieces, a bit like the Orientalists, borrowing from these traditional music their colors and rhythms while reinterpreting them. A long work of maturation gives to the compositions a contemporary character that stands out from the clichés too often conveyed by "World Music".
Website YouTube
Ramiro Pinheiro (Spain / Brazil)-Choro Pro Zé
Composer: Guinga & Aldir Blanc
Album: Choro Pro Zé(2020)
Label: Brasounds Productions
Vocals: Edi Barcelo
Tenor Sax: Gabriel Amargant Marzo
Guitar: Ramiro Pinheiro
"Guinga is a popular songwriter in Brazil, and his instrument is not only the guitar, but also the songs it sings. That's something he learned from the great Brazilian songwriters." in NPR Music's article "The Brazilian Guitarist Beloved By Musicians Around The World"
Here we present Brasounds Home Sessions #8 with Guinga & Aldir Blanc's "Choro Pro Zé". This genre is called Choro and have many representatives like Pixinguinha, Altamiro Carrilho and Jacob do Bandolim. The song was recorded for the first time in 1993, in the album "Delírio Carioca".
Website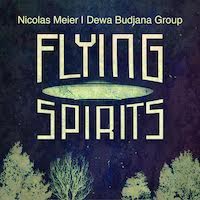 Nicolas Meier | Dewa Budjana Group-Flying Spirits
Album: Flying Spirits(2020)
Label: Blue Canoe Records

A demonstration of creative "Flying Spirits" performing in perfect chemistry. When two guitar masters like Nicolas Meyer and Dewa Budjana joined by a crew of famous musicians meet, the expectations are high, yet on this album they go overboard to reach an extraordinary level of mastery blended skillfully with Eastern spiritual themes. The original concept blends modern and traditional, electric and acoustic in melodic memorable pieces rich in unexpected interactions fueled by the experimented Jimmy Haslip on bass and Asaf Sirkis on drums(stunning on "Riversides"). A special note for flutist Saat Syah whose airy presence throws rays of exotic enlightenment throughout the whole performance .

Dewa Budjana: guitar, electric; Nicolas Meier: guitar, acoustic; Jimmy Haslip: bass; Saat Syah: flute; Asaf Sirkis: drums.

Website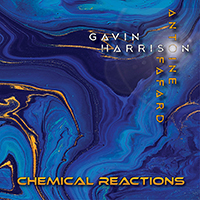 Gavin Harrison(UK) & Antoine Fafard(UK/Canada) – Holding Back the Clock
Album: Chemical Reactions(2020)
Chemical Reactions is a joint album project presented by Gavin Harrison and Antoine Fafard. The original music on this album features a hybrid between the progressive-fusion sonic approach and the world of chamber and orchestral music. Fafard's compositions highlight Harrison's innovative drumming through this intense and unique journey of epic proportions. Website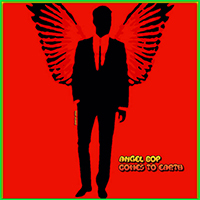 Tony Adamo(USA)-Angel Bop Comes To Earth
Label: Ropeadope
2020
JAZZ FROM HEAVEN…Tony Adamo: Angel Bop
by George W. Harris • September 28, 2020/JazzWeekly
Bay area vocalist Tony Adamo tells another jazz story in swinging Steinbeck fashion, this time from a heavenly viewpoint. Adamo sings out the role of an bebopping angel "in the heavens of my walk here on earth…digging on the new jazz". With his late night dj of a voice, he's backed by a mix of funk and snappy hip hop percussion'd grooves, coaxed on by guitar spicks by Chris Pimento that evoke tones from the cool strings of George Benson or Kenny Burrell. Melded together, the music and message puts jazz in an eternal perspective and makes you want to go there in the next life if the sounds there are this good. Manna from heaven!
Website CD Store
---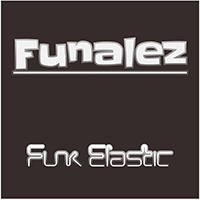 Zdenko Ivanusic(Croatia)-Funalez
Funalez by Funk Elastic, Balkans folk groove flavor. Contemporary house groove instrumental with stylized Balkans or even Middle Eastern folk music flavor with rhythmic and metric shifts above steady grove. The song features bass, flute and tenor saxophone solos. Funalez is available for streaming and download at the online services, check out the most popular at Zivaldo Music.
Zdenko Ivanušić – alto & tenor saxophone, flute, keyboards
Robert Lajić – bass solo, programming, sound engineering & production
composed by Zdenko Ivanušić
released September 10, 2020
Website
---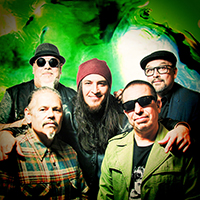 Los Mocosos(USA)-United We Stand
Album: All Grown Up

Back in the day, Los Mocosos came roaring out of San Francisco's Mission district and created a fan base and a library of songs that were the soundtrack for the emerging LatinX generation. Always very conscious of the affairs regarding Hispanic's lives, pride and immigration, Los Mocosos reflected the peoples' mood with songs like Brown & Proud, Wetback, Shades of Brown, The Border, Mi Barrio Loco and Señor Presidente. All these years later, we've got the same issues to highlight and some new ones too- like the gentrification of The Mission that's completely changed the area- and Los Mocosos are messengers at a time of tremendous change and social upheaval for Latinos and all peoples around the globe. But they don't take themselves so seriously that they don't have fun and All Grown Up is filled with the "Low Rider" vibe the band is famous for. (dispatch)
Website | Facebook | Instagram | YouTube | WorldJazzNews
---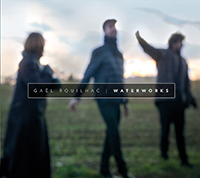 Gaël Rouilhac(France)- La montagne verte
Album: Waterworks
Label: Laborie Jazz

Gaël Rouilhac is back on September 25, 2020 with his new album "Waterworks" on Laborie Jazz. Surrounded by Caroline Bugala on violin and Roberto Gervasi on accordion, the guitarist returns to a trio format with ten original titles. This album testifies to a musical intimacy full of finesse. This is Gaël's first album as a leader and composer.

At 37, Gaël Rouilhac releases his first album … and what an album! Combining tradition and modernity, the album combines sensitivity, virtuosity, risks, exchanges, involvement, spirituality. With this trio of rare subtlety, the guitarist makes the bet of not having a rhythm section, for lively and fluid compositions, like the theme of water which guides and irrigates the entire Waterworks album.
Website | Laborie Jazz | YouTube | WorldJazzNews
---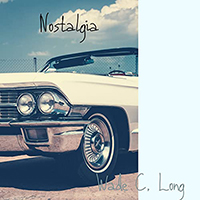 Wade C. Long(USA)-Norm's Place
Album: Nostalgia

Just off the heels of the lead single Bulljivin, which has been receiving international airplay, vocalist-keyboardist Wade C. Long is now releasing his long awaited debut LP, Nostalgia. The debut LP is a long time coming for the Cleveland, Ohio native. Nostalgia's 11 tracks range from Smooth Jazz to Soul, to Funk, Disco, and even a little bit of Rock mixed in. Long's heart-warming vocals have been compared to the legendary Luther Vandross and his joyful keyboarding style has drawn comparisons to the great, late George Duke. Nostalgia is available today on platforms everywhere, now!

Website | Facebook | Instagram | Spotify | Twitter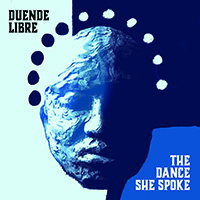 Duende Libre(USA)-Fefo (Hamana)
Album: The Dance She Spoke

"Fefo" is a Maninka rhythm and dance from the Hamana region in the Republic of Guinea. It is also a girl's dance, usually performed at times of celebration. In the Maninka language, "fe" means calabash and "fo" means sound. "Fefo" loosely translates to "the sound of the calabash." Adapted and arranged by Duende Libre.
Website | Facebook | Instagram | Spotify
---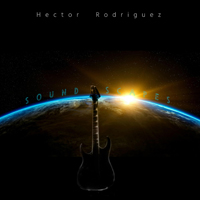 Hector Rodriguez(Argentina)-Topacio
Hector Rodriguez is a guitarist from Argentina.
He started playing when he was 12 years old, with classical training but then he leaned towards the electric guitar. It was influenced by the Symphonic Rock of the 70s: Pink Floy, Yes, Supertramp, Genesis, Jethro Tull, E L & P, among others. Also by "Jazz -rock artists". He was part of bands on stage "underground". He always liked making his own music. With the advent of the Internet and computer technology, independent production began. His first work "First Level" (1999) then "The northern Lights" (2006) He is currently working on his 3rd work "Soundscapes" which he go completes as the songs finish.
His style seeks to highlight the melody and the "feeling". "It is better to play well than to play fast" Although, of course, it is better to do both.
Website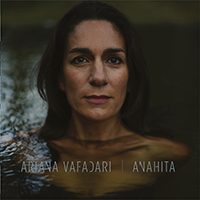 Ariana Vafadari(Iran/France)-Anahita
Avec Anahita, Ariana Vafadari prône un retour à la nature et nous entraine dans une musique poétique capable de provoquer un éveil spirituel. Découvrez un bouquet de mélopées et d'incantations aux parfums de l'Orient.

With Anahita, Ariana Vafadari embraces a return to nature and brings us in a poetic musical journey capable of triggering a spiritual awakening. Discover a tapestry of melodies and incantations infused with the scents of the Orient.
Website | Facebook | Instagram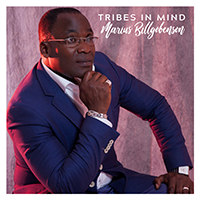 Marius Billgobenson(Sweden/Congo)-Tribes in Mind
"With "Tribes In Mind" Marius gets autobiographical, discussing his own journey from the Congo to being a man of the world that will forever remember his roots. The song floats forward on a foundation of heavenly harmony vocals breezy sax touches, and an African rhythmic lilt that recalls Paul Simon's Graceland album."
– Lorne Behrman
Website | Facebook | Instagram | Twitter | Soundcloud | YouTube
---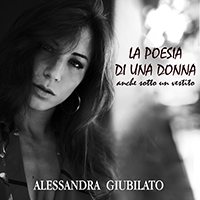 Alessandra Giubilato(Italy) – Vento di Tempesta/Kiki
Album: La poesia di una donna ( anche sotto un vestito)

La poesia di una donna" celebrates the female universe. The title comes from the verse of a song dedicated to the unconventional and controversial personality of Kiki de Montparnasse, muse and tormented lover of many avant-garde artists, the true queen of Paris of the 20s. Other than her, the album contains songs of other extraordinary female figures such as the dancer Isadora Duncan, forerunner of modern dance; the Italian poetess Alda Merini, with a life lived between genius and madness; the actress Maria Montez, once the brightest star in Hollywood. There are also themes that tell dramatic situations, such as the tragic reality of child brides or the importance of freeing yourself from an abusive and possessive relationship. Finally, the album closes with a remastered version of the autobiographical song "La rosa del deserto", which celebrates the artist's decision to be simply herself, to write with her heart and soul, free from commercial schemes.
---
Ben & Winnie(USA) – La Próxima Traición
Album: La Próxima Traición
With their latest album La Próxima Traición (to be released May 15th, 2020), Ben Bogart (Bandoneon) and Winnie Cheung (Piano) pay homage to tango's tradition of revolutionary innovation at the pinnacle of their musical expression. In the process, tango becomes the vehicle to transport audiences from wildly disparate walks of life to the musical common ground of the global citizen — with a message to galvanize positive social change and climate awareness with a call to action to do everything we can to leave the planet in better shape than we found it.

LINKS: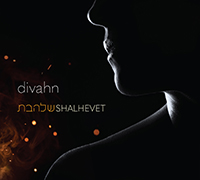 Divahn(USA)-Khazan
Album: Shalhevet
That is the spirit behind Divahn's latest album Shalhevet (to be released March 7, 2020), a collection of passionately original interpretations of traditional Sephardi/Mizrahi Jewish songs that blend lush string arrangements, eclectic Indian, Middle Eastern, and Latin percussion, and vocals spanning Hebrew, Persian, and Arabic. The title of the album comes from the Hebrew word for 'flame' or 'blaze' with the intent that Divahn's strong emphasis on the commonality between Middle Eastern cultures and religions should serve as a flaming bonfire for the sometimes darker world we find ourselves in today. (Read more)
Divahn Website

Jaima(Spain)-Pataita al Compas(2006)

Musicians:
Raimon Benach-Percussion
Cesc Vilarubias-Bateria
Toni Aragon-Cante y Coros
Albert Garcia-Guitarra Flamenca
Vanesa Doblas-Cante y Coros
Toni Buenavida-Bajo Electrico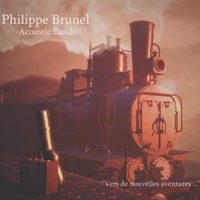 Philippe Brunel Acoustic Band(France)- La Spezia
Album: Vers de nouvelles aventures

A captivating musical journey imagined by French guitarist Philippe Brunel and performed along with his fellow musicians: Ronan Rouxel (violin, mandole), Eva Montfort (bass, double bass), David Hopkins (percussion), Tony Montfort (drums). European, Asian, Latin and African colors flow together in an exquisite world symphony painted with gentleness and virtuosity. Diverse yet unified with imagination under the same creative concept, the eleven songs of the album immerse the listener in an enchanting universe of spiritual connection and exploration.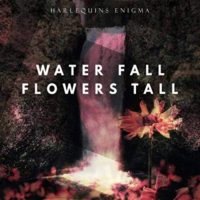 Harlequins Enigma(Norway)
Forest-Owl-Couple-feat.-Sara-Jensen
Elastix-feat.-sara-jensen
Blood-Flower-feat.-jochen-hippel-sara-jensen
Composer: åge riisnes, sara jensen

Album name: Water Fall flowers Tall
Year of release: 2020
Water Fall Flowers Tall is a heartfelt & fun album compilation for Young & old, by Harlequins enigma – Harlequins enigma was founded in 2008, by åge riisnes & sara jensen & derives from norway
Website CD Store
---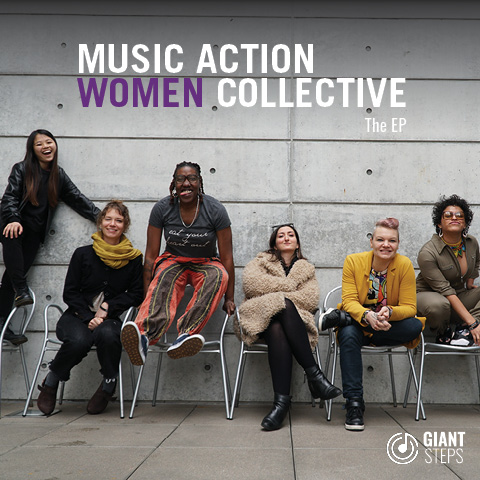 Music Action Women Collective-Breathe
Music Action Women Collective, The EP (Giant Steps Music)

Links:
Itunes | Spotify | RFI | Wikipedia | Libération | YouTube
---
Winham(Kenya)-"Yale Umetenda"
Label: Here I am Oh Lord
Composer:: Anne Magiri Ngatia
Album name:: Here I am Oh Lord, Use me
Year of release: 2017
New Swahili Gospel track done in Neo-Rhumba with a blend of afro beats by Anne Magiri.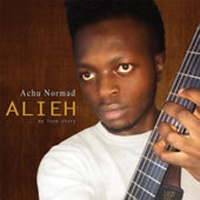 Achu Normad (Cameroon) – "Alieh" (2016)
SoundCloud
iTunes
YouTube

---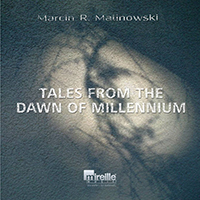 Marcin R. Malinowski(Poland)
"Tales from the dawn of Millennium"
(Mireille Music 2017)
iTunes
Marcin R. Malinowski-Slow Dance
---