Central America
Cuba
Mayra Casales
Composer, singer, percussionist
(Cuba/USA) A beautiful debut CD with a distinctively modern Cuban jazz feel by percussionist Mayra Casales. The eleven songs speak for themselves about her incredible talent and versatility. Not that she plays with master technique a colorful selection of percussions:congas, djembe, quinto, timbales, guiro but also sings with a rich voice on two of the tracks. Woman On Fire ("Mujer Ardiente") is the remarkable result of a wonderful mix of talents. Mayra Casales is joined by Jon Lucien(excellent on his composition "Xiomara"), Robert Rodriguez(piano, keyboards), Regina Carter(violin) and Carmen Lundy(voice, Rhodes) to name just a few.
---
Bobby Carcassés
Singer, Composer, Performer
Internationally respected, Cuban artist Bobby Carcasses was involved in acting, painting, composing, singing, playing trumpet and a large selection of instruments, teaching jazz in his country and abroad. His latest release "Jazz Timbero" is a showcase of eleven delightful Afro Cuban jazz tunes performed in his original style. You'll hear a great entertainer and arranger skilled in mixing scat, free improvisation and a variety of complex rhytms in sunny, high energy danceable grooves.
---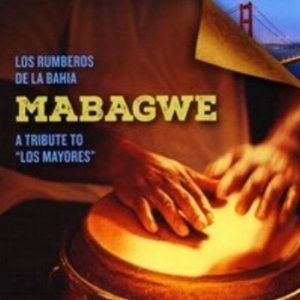 Los Rumberos de la Bahia-Oye Mi Omele
Album: MABAGWE – A TRIBUTE TO "LOS MAYORES"
Eguin Eje Records
Rumbas of Remembrance: Master Musicians Michael Spiro and Jose Luis Gomez Honor their Afro-Cuban Elders on Mabagwe
---
Dominican Republic
Fellé Vega
Percussionist, composer
(Dominican Republic/USA)
Recorded live, Fellé Vega's CD "Retreta Para El Alma" captures the freshness and spontaneity of his warm, colorful music where Dominican folk, and improvisation are mixed with distinctive refinement. This CD is far from exotic cliches or "Latin" hits: Fellé Vega and his band preserved the original authenticity and spirit of sources without losing creativity along the way. The fusion of voices, violin, accordion, tuba, guitar and percussion work as one, the balance of sonorities is masterfully crafted. Fellé Vega's percussion poetry on this compelling album.
---
Anthony Ocaña
Guitar, Composer
(Dominican Republic/Spain)
Diversity leads to harmony seems to be the musical message emerging from Anthony Ocana's new album. From beginning to end, "Solo" is an exquisite journey built on classical lines blended with airy improvisations, distilled folk and jazz themes. Sculpting in sounds, Ocana uses spaces and tempos to create a structured concept revealed layer by layer to the listener. Each song tells a story, at times joyful at times contemplative yet seamlessly integrated with the overall elegant atmosphere noticeable throughout the album. Among the highlights, the intimate "Improviso 2 (a Anouar Brahem)" and the two Beatles classics arranged with a sense of freshness and free style.
---
Mexico
Ernesto Cortazar Lara
(Mexico/Switzerland)
Composer, guitarist Ernesto Cortazar was born in Mexico City where he began his fascination with the guitar as a young child. By the age of ten he was playing and learning to master his instrument. He is mainly a self taught guitarist, although when he was fourteen he began three years of study at the Conservatory of Mexico.
As an adult he lived for a while in New York City and studied with some of the greatest players that call that city home: Kurt Rosenwinkel, Wayne Krantz, Christopher Rosenberg and Rodney Jones, to name a few.
Ernesto has been a professional musician for more than fifteen years working in live performances as well as being highly in demand as a session musician. Switzerland has been home since 2003.
From 1994 through 1997 he toured the world with Ricky Martin and has performed with Carlos Santana, Kermit Driscol and other giants of the music world.Ernesto is one of the few guitar players in the world with the skill and talent to combine great virtuosity with an emotional depth that touches the soul of all who hear his music. His improvisations are well known for their exceptional creativity and musical flow.Releasing two new CDs in 2009, "Signal" and "You Are Welcome" now join "Ernesto Cortazar Duo" and "Ernesto Cortazar Trio" as compilations of original compositions available in more than 200 online shops for digital downloads, including iTunes and Amazon.Ernesto's international performances are now moving beyond the previous boundaries of the Americas and Europe toward Africa and the Indian Ocean region.
---
Argentina
Freddy Valeriani
(Argentina/Spain)
Composer, Electric Bassist, ProducerA Jazz, Funk and Hip Hop multi talented fusion artist with a prolific carreer: member in various bands, session player composer and educator. Check out his latest recording "Politicamente Incorrecto" featuring a variety of creative grooves played with energy and spontaneity by a lineup of great musicians. This joyful melange of styles and explosive funky rhythms is a perfect example of Valeriani's virtuosic talents.
---
Hector Rodriguez
(Argentina)
---
Bolivia
Efecto Mandarina was formed in 2008 after Bladimir Morales had the initiative to fusion Jazz and electronic music. More than 6 musicians played in the band (including 2 DJ's) until the band finally found its own sound in 2011 with the present lineup. Band Members Vero Pérez en la voz, Bladimir Morales en el bajo, Diego Ballón en el piano, Eddy Chuquimia en la batería.
---
Brazil
Joao Ferraz
Mineiro Bao
Lontra Music 2008
Here's the second album released by Brazilian guitarist and composer Joao Ferraz who is continuing his path of mixing contemporary smooth jazz with a good variety of Brazilian(Minas Gerais) rhytms. His modern signature style already distinct on his previous CD:"Sapo", is getting more clarity on "Mineiro Bao". This time the overall sound is more "Brazilian", featuring the charming voices of Marcela Velon and Fael Mondego, backed by a cohesive and dynamic rhythm section. On guitar Joao Ferraz is moving freely between ballad, quick-tempos, solos and colorful accents with the same spontaneity and warm feel. A special mention for the 4th song, "Debaixo Da Pedra", where he is joined on harmonica by Gabriel Grossi in a wonderful free style swingy duet. Another great moment of the album is the delicate "Gafierinha", where I appreciated the harmony of Trombone-Trumpet-Sax combo nicely blending with Joao's guitar. On the next song Joao sings in an exuberant duet with Marcela Velon. A very melodious album to bring a little sunshine in your life.
---
New Samba Jazz
"New Samba Volcano"
Captivating, energetic improvisations around samba themes performed by three young Brazilian musicians. A quite rounded approach tainted with impressionistic touches, rich in chromatic grooves. Preserving the liveliness of the samba music they are weaving together jazz standards with their own sonorities and feel.
---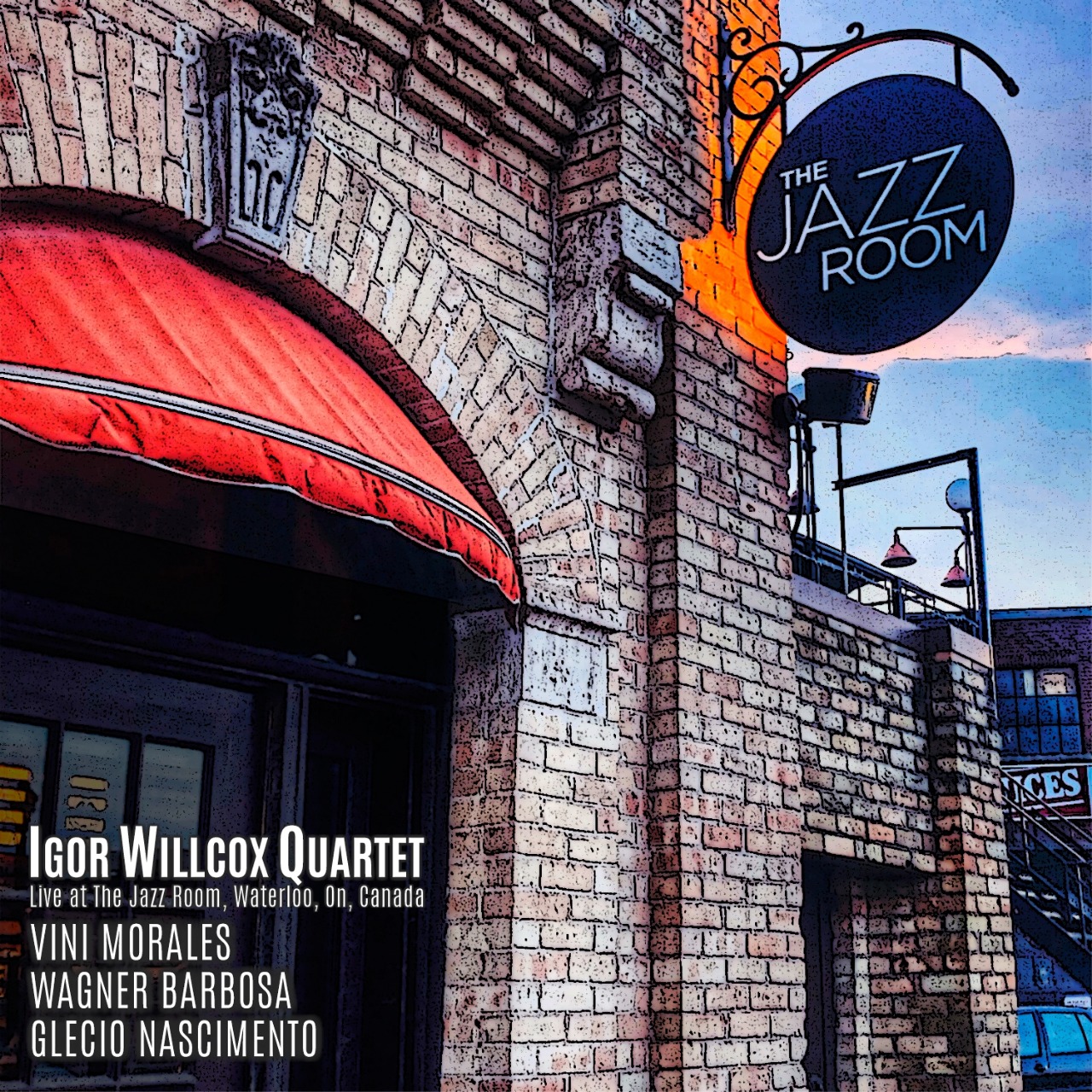 Igor Willcox
composer, drummer, bandleader
JazzWorldQuest Presence:
– Showcase 2019
– Showcase 2018
– Showcase 20187
---
Rogério Maudonnet
Guitarist and composer, Rogério has created and produced soundtracks for major TV advertisements, such as Quiksilver, Terra, Gatorade and Telefonica. With 15 years of production and studio experience, Pro Tools and Logic expertise, he can deliver a variety of cues in a wide range of genres.In 2005 Rogerio released his first album, with 11 instrumental tracks. His tunes quickly featured on Fretnet (www.fretnet.com ), Australian Guitar Radio Show and Midnight Blues Special (www.ms-blues.com ), a French Radio Show.
The song "Belo Horizonte" was awarded the 3rd place at Unisong International Songwriting Contest 2006. He was one of the finalists of the 2007 North American Rock guitar Competition.
In September 2008, Rogerio was runner up at the UK Songwrtitng Competition with the song "Contradição". "Contradição" also received an "Honorable Mention Award" at the USA Songwriting Competition 2008.
Rogerio is featured in the June 2009 Guitar Player Magazine
---
Ramiro Pinheiro
Spain/Brazil
guitarist, composer

JazzWorldQuest Presence:
– Showcase 2020
– World Music Mix

(©urve)music™ 
(Brazil, UK)
is a record & publishing company established in January 2004 whose mix of artists share their diverse musical knowledge, cultural influences and experiences on creating modern works mixing live instrumentation and technology with urban sounds from across the globe. Due to their musical differences and the constant exchange of information between our artists, (©urve)music™ adopted and continues implementing a lateral approach on various levels of the production process, including our business model.
---
Chile
Francesca Ancarola