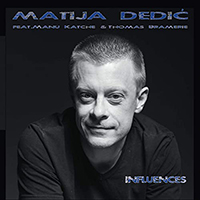 Matija Dedić (Croatia) – Final Destination
Album: Influences
Label: Alliance Records
Matija Dedić feat. Manu Katche & Thomas Bramerie – "Influences" – 1. Intro11 (Prelude) ; 2. Written Long Time Ago ; 3. Breathe (feat. Kabadayas, Judith N & Daniel) ; 4. 125 (Interlude) ; 5. Looking for an Answer ; 6. Influence ; 7. Just Drive (solo piano) ; 8. Gimme that Luv (feat. Kabadayas & Judith N) ; 9. Find the Modus ; 10. Final Destination ; 11. Coda
---
​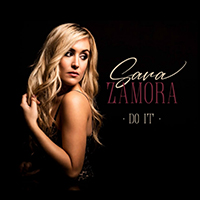 Sara Zamora (Spain)-Complicated Films
Album: Do it
With a distinctive clear voice Sara Zamora sings with heartfelt emotion on ten delightful original songs combining a wide range of rhythms and elegant arrangements written by pianist and composer, Ángel Valdegrama. The songs are well chosen, her voice soars with grace rising from sensitive and dreamy to passionate and powerful tones. A beautiful album to discover!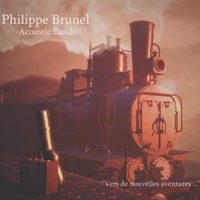 Philippe Brunel Acoustic Band(France)- La Spezia
Album: Vers de nouvelles aventures
A captivating musical journey imagined by French guitarist Philippe Brunel and performed along with his fellow musicians: Ronan Rouxel (violin, mandole), Eva Montfort (bass, double bass), David Hopkins (percussion), Tony Montfort (drums). European, Asian, Latin and African colors flow together in an exquisite world symphony painted with gentleness and virtuosity. Diverse yet unified with imagination under the same creative concept, the eleven songs of the album immerse the listener in an enchanting universe of spiritual connection and exploration.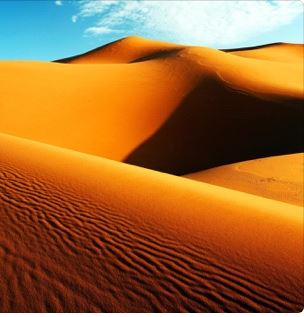 Joel August(USA)-Scarsdale 45
Composer: Joel Agruso
Multi-talented instrumentalist Joel August releases his new single "Scarsdale 45" inspired by audiences in Bush-wick, Brooklyn the song "Scarsdale 45" was completed while driving over the Whitestone Bridge from New York City to Westchester County, where Scarsdale is a major suburb and the single compliments the whole vibe of the community.
Scarsdale 45, was produced and mixed by Joel. The Beats, Bass, Synths and Hammond were played by Joel as well. The end results is a blend of melodic fusion with each part having the ability to stand on its on grooves.
Website:: joelaugust.com    CD Store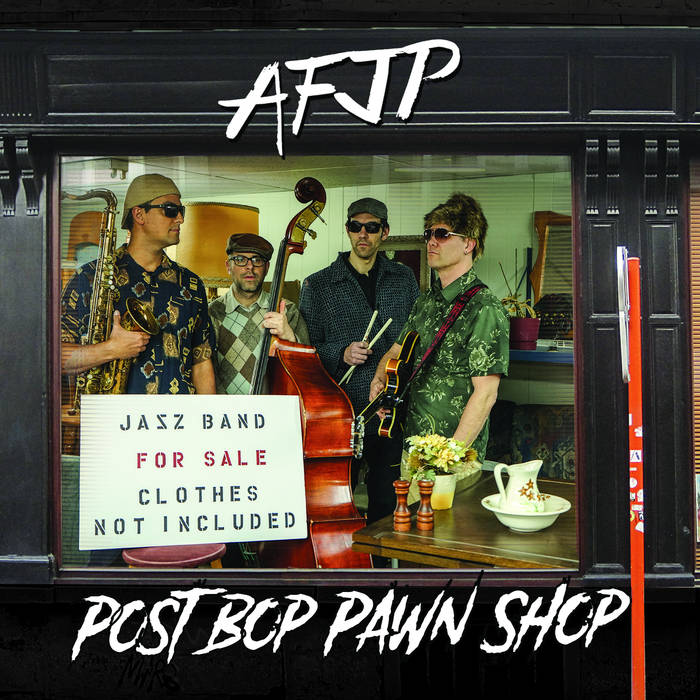 AFJP(Canada) – Post Bop Pawn Shop
Composer: Annam Nguyen
Album: Post Bop Pawn Shop
Inspired by the infamous Pawn Shops where musicians sometimes wander to find good deals. Just like the previous album – a well crafted mix of Jazz and other genres – so the critics say !!! Hip-Hop, Cajun, African, Latin, Funk, Free Jazz, Fusion, reggae : you'll find it in AFJP's exciting music!
Website  CD Store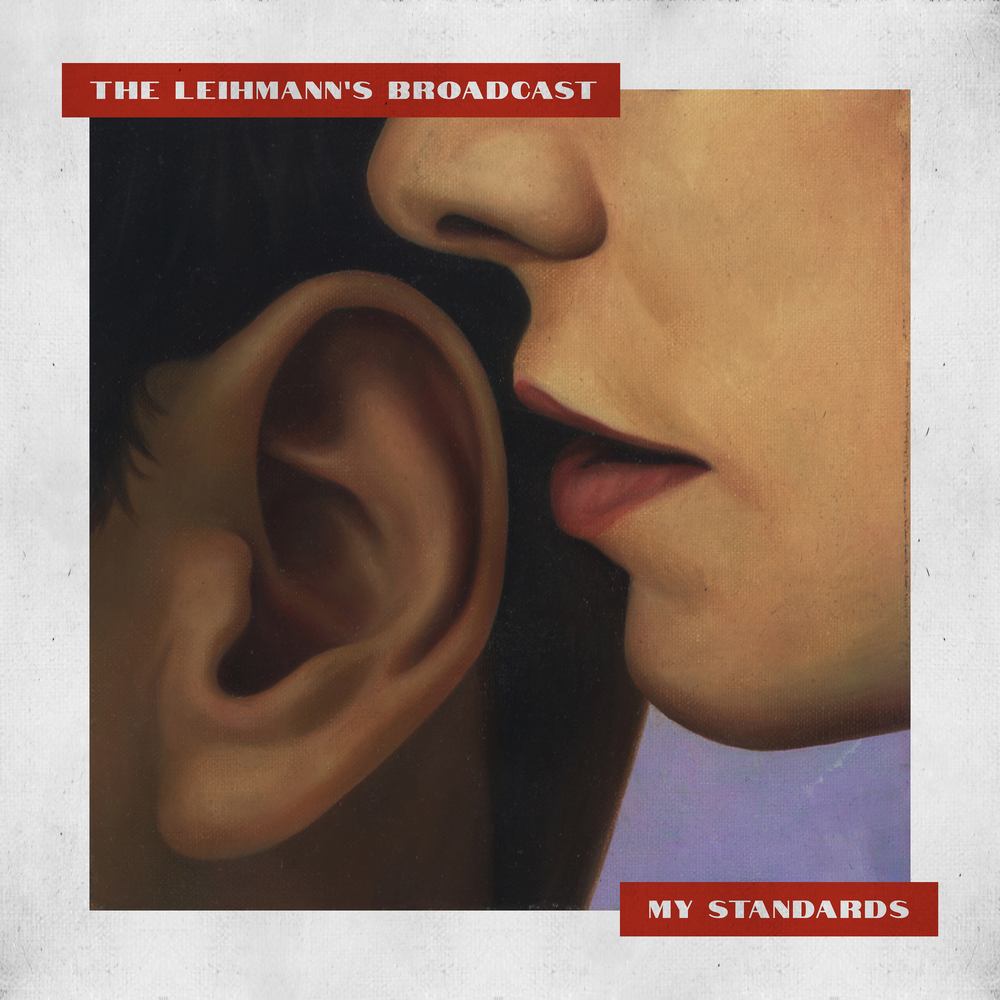 The Leihmann`s Broadcast(Kazakhstan)-I'll Crush You
Composer: Leihmann Dmitry
Album: My Standards
Label: Leihmann Film
Feelings…Emotions…
That's what will save us.
This project arose not by chance. For 8 years I gathered my thoughts, experiences into one whole, that's homogeneous and detached at the same time. I did not quite understand what would happen in the end. It's quite difficult to hold on to an idea and have time to realize it without losing your mood. Each of us is daily overcome by bursts of emotions – joy, fear, happiness, anxiety, love. I tried to portray all this in music, to preserve in its original form, without masks and layers of outside thoughts.
Khomenkov Viktor – Piano
Dobrovolskiy Konstantin – Saxophone
Nasipbullin Valeriy – Double Bass
Mogutnov Vadim – Drums
Website   CD Store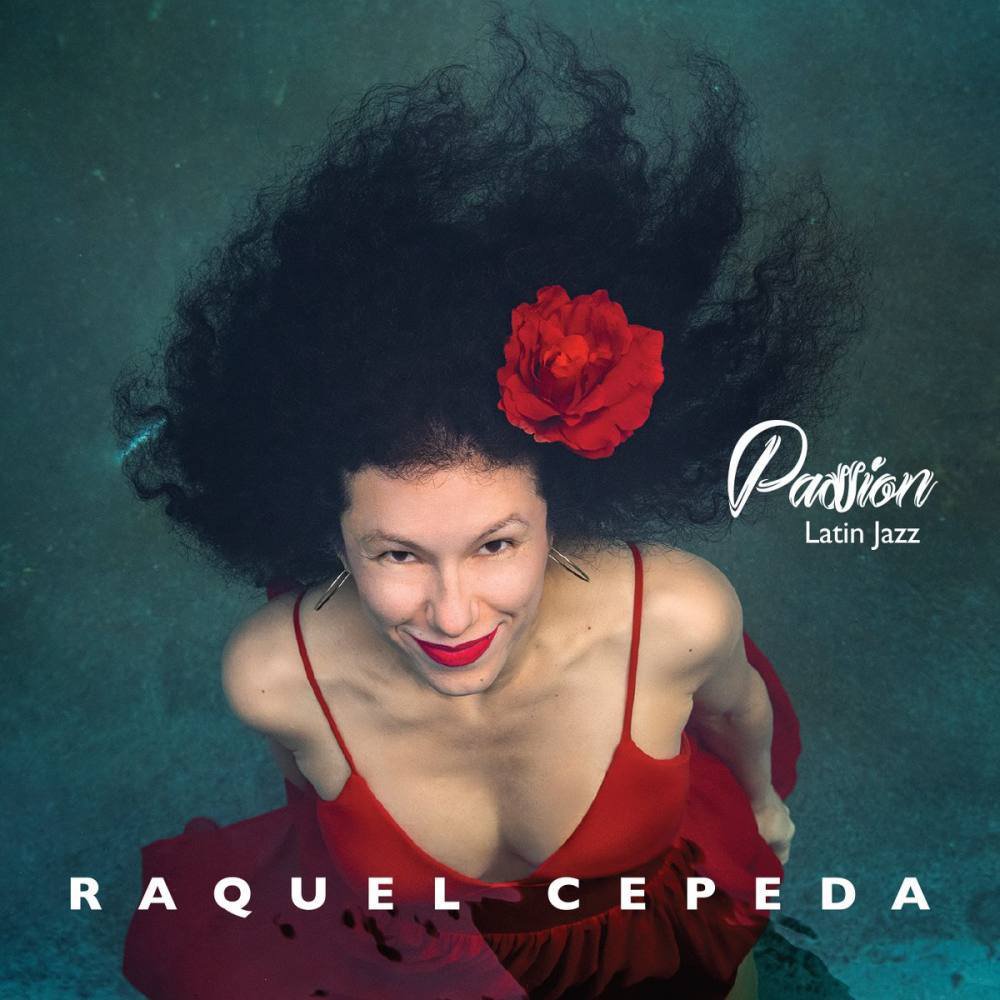 Raquel Cepeda(USA)- Luz de Luna
Composer: Raquel Cepeda
Album: Passion/Latin Jazz
Raquel Cepeda delivers a superb performance singing in English, Spanish and Portuguese on a superb album  that features five original compositions along with eight fresh renditions of famous Latin jazz tunes. Her warm and subtle voice is highlighted by wonderful arrangements and a band of seasoned musicians. Voice and instruments blend together in a creative flow rich in rhythms and colors. A memorable collection of gems "Passion" ,  reveals an unique musician mastering technique and sophistication  with the same ease and passion!.
Website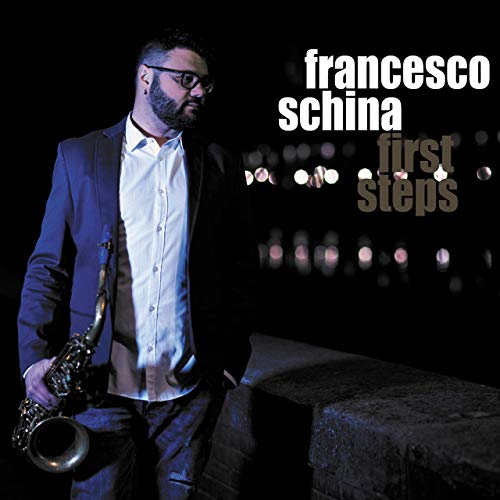 Francesco Schina(Italy)
Cuban Blues
Sweet Moments With My Love
Composer: Francesco Schina
Album name: First Steps
This project, like many other projects born from the need to tell a story, talks about life, good and bad feelings.
The titles of songs tell our story through the music, speaking about good and bad times, about moments discouragement and resurgence.
The instinct is a fundamental element in art, essential to achieve something and "First Steps" is based precisely on the spontaneity of strong emotions, those that leave scars inside.
There is not secrecy in jazz, every time we play we cannot hide ourselves, we show our feelings and our mood through the sound of our instruments.
Blending many musical genres such as blues, latin jazz, modern jazz and jazz waltz, this album is about spreading the message of music without any intention to focus on saxophone only. So there is a lot of team work and interplay between the four musicians who enjoy a generous creative space to express their individual talent and skills.
Listening to these songs, we do not realize that many compositions have an odd number of bars, while others resemble the structure of standards, but in reality they are longer.
The intent of the musicians is to transmit their emotions to the listener through the multiple sonic colors of the compositions.
Cuban Blues
Sweet Moments With My Love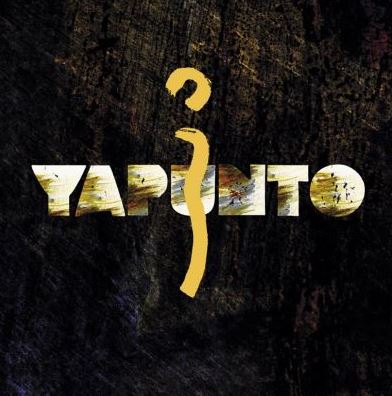 Yapunto(France)-Malo Viento
Composers: Nancy MURILLO, Stéphane MONTIGNY
Album name: ¡YAPUNTO!
Label: Soul Nurse

¡YAPUNTO! est né en mars 2015 de l'amour de musiciens pour les musiques traditionnelles colombiennes et afro-péruviennes. Ils créent alors une association ayant pour objet la promotion des cultures sud-américaines par l'expression artistique et la diffusion du groupe ¡YAPUNTO!. Ces musiques, très rythmées, aux mélodies exceptionnelles et toujours au service de la danse, résultent du métissage de trois grandes cultures : amérindienne, espagnole et africaine. Voilà l'émergence d'une rencontre entre musiciens émérites, cultivant leurs différences afin d'exalter leurs propos. A travers ses textes, il dénonce les conséquences de notre société de consommation qui engendrent l'appauvrissement de la biodiversité et inhibent nos capacités à avancer ensemble. Au détour de situations quotidiennes, telle « la vendeuse de cacahouètes toujours souriante et positive », ¡YAPUNTO! porte son attention sur les « Invisibles » de notre époque et l'amour qui les animent malgré tout. Ce groupe, inspiré par Totó La Momposina, Alé Kumá ou encore Lucho Bermúdez, suggère un nouvel élan dans le paysage artistique des musiques Afro-Colombiennes.
¡YAPUNTO! was born in March 2015 from the love of the band for traditional Colombian and Afro-Peruvian music. They founded an organisation whose purpose was the promotion of South American cultures through artistic expression and the activity of the band ¡YAPUNTO !.
This music, very rhythmic, with exceptional danceable melodies, is the result of the mixture of three great cultures: Amerindian, Spanish and African.
This is the emergence of a meeting between excellent musicians, cultivating their differences to give a voice to their ideas. Through their texts, they denounce the impact of our consumer society that lead to the impoverishment of biodiversity and hinder our ability to move forward together.
Speaking about scenes of the daily life, such as "the peanut seller always smiling and positive", ¡YAPUNTO! pays attention to the "Invisibles" of our time and the love that animates them in spite of everything.
This group, inspired by Totó La Momposina, Alé Kumá or Lucho Bermúdez, represents a fresh impulses in the artistic landscape of Afro-Colombian music.
Website: https://www.facebook.com/yapunto/
Link to CD store: https://www.fnac.com/a13331263/Yapunto-Yapunto-CD-album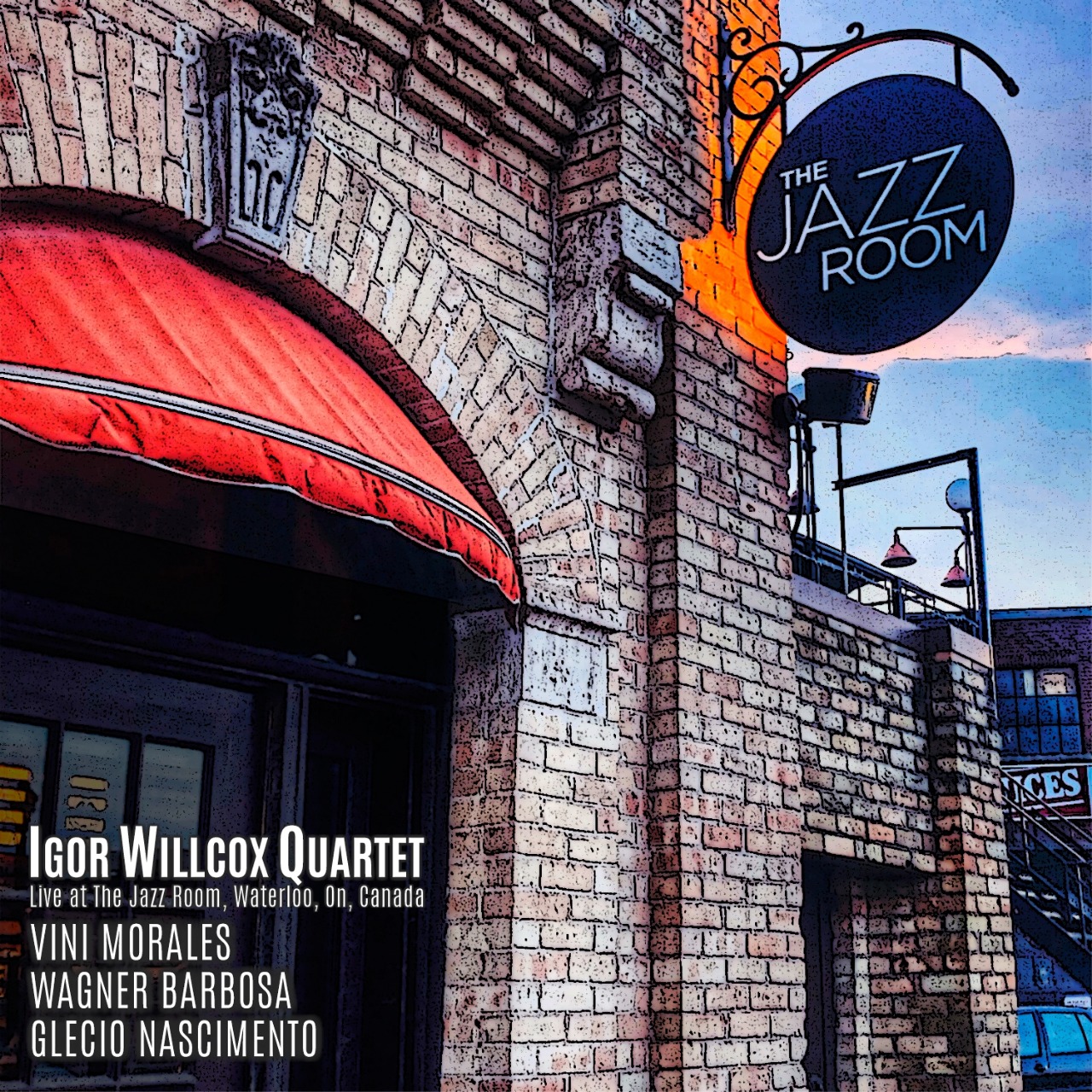 Igor Willcox Quartet(Brazil) – Waltz For My Love (Live)
Album: Live at The Jazz Room (Canada)
Recorded during their 2019 Canadian tour "Live at The Jazz Room " showcases the talent and energy of four well matched virtuosic musicians who already made their way up to the top of the Brazilian Jazz fusion scene.
Captured live, this performance  can be considered a complement of their "#1" studio album but the surprise it's around the corner. The album contains extended versions of the previous recorded songs freshened up with catchy solos and improvisations.
The mood goes from subtle to passionate and upbeat the arrangements leaving enough space for each musician to show his best without restraint. and the album is plenty of such vibrant moments.
Animated by the same kindred spirit the four artists make the music flow with joy and freedom. Vini Morales on piano and keyboards puts his mark on "Waltz For My Love", "Room 73" , "Thankful", "Brotherhood", "The Scare". Glecio Nascimento on bass has excellent solos on "Brad Vibe", "Julie´s Blues" and "Humpty Dumpty" "Waltz For My Love", saxophonist Wagner Barbosa fires up his talent on "Brotherhood", "Lifetime" , "Fred" "The Scare" "U.F.O."
On drums bandleader and composer Igor Willcox delivers an exciting performance without sparing an occasion to make this live performance one that stands on your memory long after has finished. As the composer of most of the tunes he imagined a set of multi-layered compositions where rhythms and melodies come together in surprising combinations charged with emotion. Spacious on "Waltz For My Love" and "Brad Vibe " passionate and impetuous on "Humpty Dumpty", "Room 73″ or on"Lifetime" a song filled with subtle shifts in rhythm he shows his skills of fine musician and craftsman. If you like jazz fusion, this album will please you with every minute of it.
Igor Willcox Website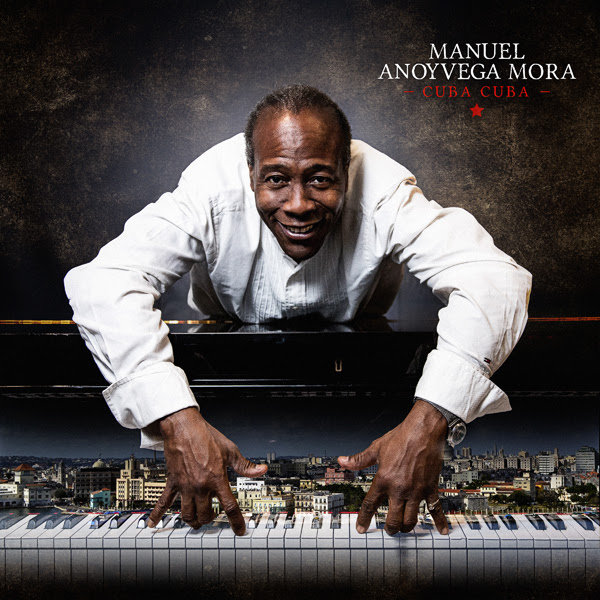 Manuel Anoyvega Mora(Cuba) – Marinna
Album: Cuba Cuba(Fofo Production / Caroline International)
Manuel Anoyvega Mora est la découverte cubaine de cet hiver avec son album Cuba Cuba qui sort le 8 novembre 2019. Après plus de quarante ans de carrière et l'accompagnement des plus grands, le pianiste cubain signe enfin son premier album en tant que leader, comme un pont entre le jazz et la musique cubaine, et entre Paris et Matanzas, sa ville natale.
Après avoir partagé pendant plus de vingt ans la scène parisienne avec les grands noms de la musique latine, Manuel Anoyvega Mora, pianiste et compositeur, sort un nouvel album entre jazz et musique cubaine d'un raffinement étincelant. Cuba Cuba nous offre toute la riche tradition de la salsa et un émerveillement renouvelé pour cette musique si chère de sa ville natale.
De sa grande maîtrise technique dont la réputation n'est plus à faire à l'éclectisme et une sensibilité qui fait la différence, le maître cubain cultive l'art des ornementations subtiles aux mélodies douces qui vous restent dans la tête.
Cette musique est accessible à tous, d'une universalité revendiquée et portée par Manuel Anoyvega. Il est accompagné de Pierre Guillemant à la contrebasse, Abraham Mansfarroll Rodriguez à la batterie, Guillaume Naturel au saxophone et à la flûte, et Inor Solotongo aux percussions. On pourra les écouter le 29 novembre au Studio de l'Ermitage.
Manuel Anoyvega Mora is the Cuban discovery this winter with his album Cuba Cuba, released on November 8, 2019. After more than forty years of career and accompaniment of the greatest, the Cuban pianist finally signs his first album as a leader, as a bridge between jazz and Cuban music, and between Paris and Matanzas, his hometown.
After sharing the Parisian scene with the great names of Latin music for more than twenty years, Manuel Anoyvega Mora, pianist and composer, released a new album where he blends jazz and Cuban music with a sparkling refinement. On Cuba Cuba he draws from the rich tradition of salsa that speaks about his renewed passion for a music so dear to his hometown.
From his great technical mastery whose reputation is already built to eclecticism and sensitivity that makes the difference, the Cuban master cultivates the art of subtly ornamentation infused to memorable soft melodies. This music accessible to everybody  is the expression of an universal language  genuine to Manuel Anoyvega.
He is accompanied by Pierre Guillemant on bass, Abraham Mansfarroll Rodriguez on drums, Guillaume Naturel on saxophone and flute, and Inor Solotongo on percussion.
EPK YouTube: https://youtu.be/aaE8x16H_TU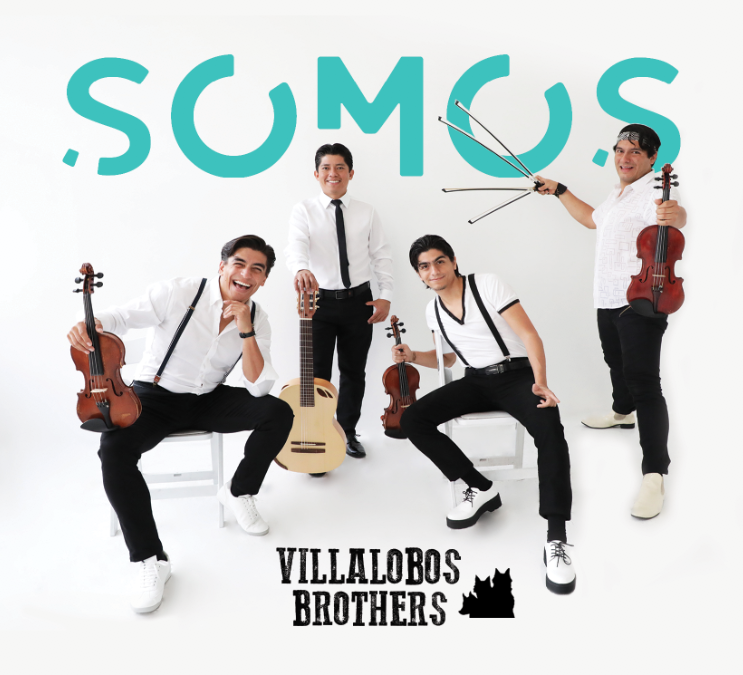 The Villalobos Brothers(USA/Mexico) – Xalapa Bang!
Album: Somos
The Villalobos Brothers' story starts like a fairy tale, or an adventure story: Once upon a time, three brothers who made beautiful music on their violins left home to seek their fortunes. What they learned on that journey is given musical expression on their new album, Somos (release: July 23, 2019).
From their three violins, they conjure all the sounds they encountered on the way: the technical virtuosity of their classical training, the flamboyant energy of Son Huasteco, the honeyed melodies of Mexican trova, jazz-inflected dissonance, the charm and energy of pop. Politically aware lyrics respond to injustice and corruption at home and abroad. Somos (We Are) is a musical declaration: "We're here," it says, "Hear all that we are."
Links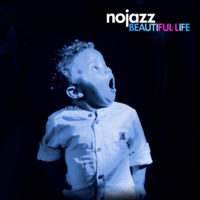 NoJazz(France) – Get Ready
Album: Beautiful Life (Pulp Music / Kuroneko)
Revoici Nojazz, avec son nouvel album Beautiful Life à écouter dès le 15 novembre. Inclassables ? Assurément. Inimitables ? Absolument. Inarrêtables ? Carrément Nojazz ! Revoici nos cinq fantastiques musiciens, aussi fantasques qu'énergiques. Entre soul, funk, électro, world et… jazz, le cocktail revigorant de Nojazz s'apprête à régaler notre automne.
Vous avez aimé Soul Stimulation ? Vous allez adorer Beautiful Life. Le groupe a concocté un 7e album optimiste, nomade et aventureux, fidèle à l'ADN du groupe, qui donne la banane… et l'envie urgente de les revoir sur scène. Cela tombe bien, ils démarrent leur tournée en jouant le 24 octobre à Nice au Théâtre Lino Ventura, et le 14 novembre au Café de la Danse à Paris.
Here's Nojazz, coming back with their new album Beautiful Life to be released November 15. Hard to categorize? Certainly. Inimitable? Absolutely. Unstoppable? True Nojazz! Listen again to our five fantastic musicians, as fantastic as they are energetic. Between soul, funk, electro, world and … jazz, the invigorating cocktail of Nojazz is ready to enchant our autumn.
Did you like Soul Stimulation? You will love Beautiful Life. The band has put together an optimistic, nomadic and adventurous 7th album, faithful to the band's delightful DNA… and the desire to see them on stage again. That's good, they start their tour playing on October 24 in Nice at the Lino Ventura Theater, and November 14 at the Café de la Danse in Paris.
https://www.facebook.com/nojazzofficiel/
https://twitter.com/nojazzofficiel
https://www.nojazz.fr/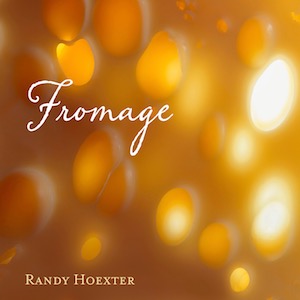 Randy Hoexter(USA) – Canon
Album: Fromage (Blue Canoe Records)
Fromage is Atlanta-based pianist/composer Randy Hoexter's second recording as a leader and Blue Canoe first. Randy's vision was to chose a collection of cover songs, with the intent of reinventing familiar material with a modern twist. However, instead of selecting deep and poetic material, Randy decided to take on the arguably greater challenge of "cheesy" pop songs.
Céline Bonacina(France) –  Still Running
Album: Fly Fly (Cristal Records)

La saxophoniste Céline Bonacina est de retour le 18 octobre avec son cinquième album Fly Fly chez Cristal Records. Depuis une dizaine d'années, la musicienne et compositrice s'impose en leader avec son jeu de saxophone soprano et baryton hors du commun.
Très active en live, avec beaucoup de dates de programmées, Céline Bonacina est devenue une des artistes incontournables de la scène jazz européenne. Avec Fly Fly, on savoure son jazz mélodique constamment porté par des rythmes vivifiants, avec un certain goût pour la symbolique et la mystique.
A ses côtés, on retrouve Chris Jennings à la basse, Jean-Luc Di Fraya à la batterie et au chant, et Pierre Durand à la guitare électrique.
L'album Fly Fly est placé sous l'auspice du voyage. "On y retrouve l'évocation de paysages et de souvenirs, de lieux où nous avons séjourné, de moments forts de nos vies respectives" a expliqué Céline Bonacina. Son jeu de saxophone s'envole, aérien et souverain comme jamais. On écoute avec un plaisir renouvelé de bout à bout cet album qui s'ouvre encore davantage que les précédents au chant et aux influences des musiques du monde entier.
…………………………………………………………………………..
Saxophonist Céline Bonacina is back on October 18th with her fifth album called Fly Fly released by Cristal Records. For the past ten years, the musician and composer has become a leader due to her outstanding soprano and baritone saxophone playing.
Céline Bonacina became one of the essential artists of the European jazz scene. With Fly Fly, we savor her melodic jazz constantly supported by vivifying rhythms, with a certain taste for symbolism and mysticism.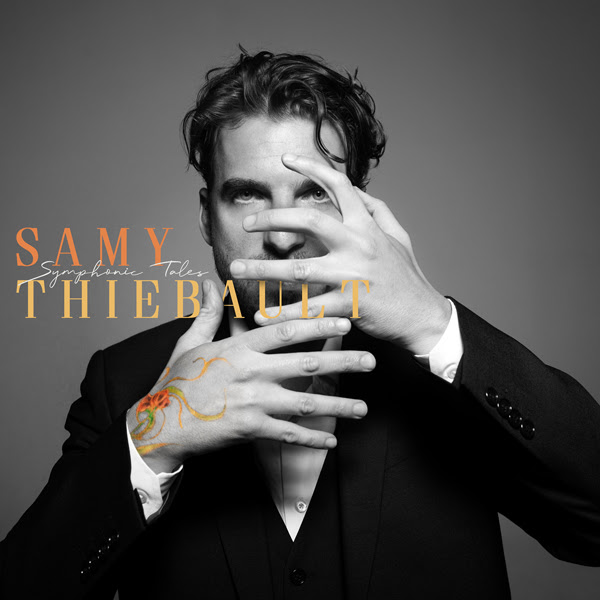 Samy Thiébault(France)-The Flame
Album: Symphonic Tales.Gaya Music/l'Autre Distribution)
Un an après l'album Caribbean Stories qui partait explorer les rythmes de l'Amérique latine, le saxophoniste Samy Thiébault est de retour le 20 septembre avec Symphonic Tales. Ce nouvel album relève un nouveau défi : faire dialoguer les cordes du classique, le jazz et la musique indienne.
Enregistré avec l'Orchestre Symphonique de Bretagne, sous la direction d'Aurélien Azan Zielinsky, Symphonic Tales nous emmène dans un voyage spirituel entre ciel et terre.
Samy Thiébault réalise ici un rêve de compositeur, comme si John Coltrane et Ravi Shankar se rencontraient sur des partitions de Debussy ou de Ravel. Si le jazz comme le classique avaient déjà flirté avec la tradition indienne, jamais l'union des trois n'avait été réalisée. C'est désormais chose faites avec ces titres aux noms pour le moins évocateurs : Elevation, Adana, Ajurna, Diva & Shiva, Diwali…
Sur cet album, Samy Thiébault au saxophone retrouve Adrien Chicot au piano, Sylvain Romano à la contrebasse, Philippe Soirat à la batterie et Mossin Kawa au tablas, avec en sus l'Orchestre Symphonique de Bretagne dirigé par Aurélien Azan Zielinsky. On n'y résiste pas.
…………………………………………………………………………………………………………………
One year after the album Caribbean Stories, which explored Latin American rhythms, saxophonist Samy Thiébault returned on September 20 with Symphonic Tales. This new album takes up a new challenge: to bring together classical strings, jazz and Indian music.
Recorded with the Orchestre Symphonique de Bretagne, under the direction of Aurélien Azan Zielinsky, Symphonic Tales takes us on a spiritual journey between heaven and earth.
Samy Thiébault is fulfilling a composer's dream here, as if John Coltrane and Ravi Shankar were meeting on scores by Debussy or Ravel. If jazz and classical music had already flirted with Indian tradition, the union of the three had never been achieved. It is now done with these titles with evocative names to say the least: Elevation, Adana, Ajurna, Diva & Shiva, Diwali….
On this album, Samy Thiébault on saxophone meets Adrien Chicot on piano, Sylvain Romano on double bass, Philippe Soirat on drums and Mossin Kawa on tablas, with the Orchestre Symphonique de Bretagne conducted by Aurélien Azan Zielinsky. We can't resist it.
Samy Thiébault: saxophone ténor, compositions et arrangements
Adrien Chicot : piano
Sylvain Romano : contrebasse
Philippe Soirat : batterie
Mossin Kawa : tablas
Aurélien Azan Zielinsky: direction
Fabien Boudot: premier violon
Vincent Artaud: arrangements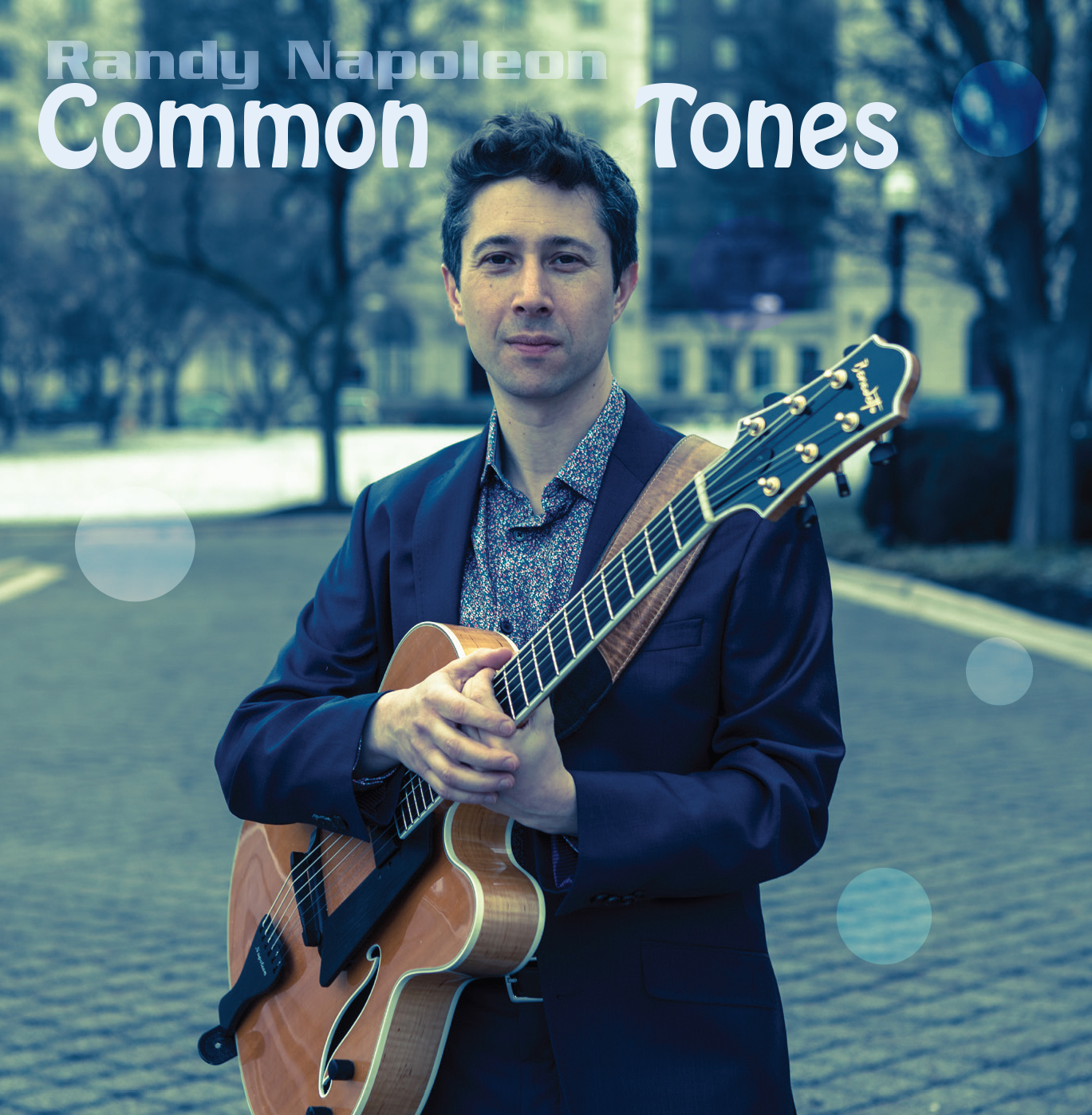 Randy Napoleon(USA)-Common Tones
Album: Common Tones(Detroit Music Factory)
After twenty years of road apprenticeship with some of the most celebrated jazz musicians and groups of our time, Randy Napoleon has, in recent years, shifted his focus to honing his leadership skills at the head of the ensemble. This Fall he is back on tour and will release his fifth record as a bandleader with Common Tones  (out Oct 4, 2019, on Detroit Music Factory), a collaborative record featuring four generations of musicians from Michigan's continuing jazz legacy. Comprised in nearly equal parts of both rearrangements of the great classics that have inspired him and several of his own originals, teetering at the cutting edge of jazz composition, Common Tones is a summary of Napoleon's current goals, influences and musical philosophies, and as well as a celebration of his evolving musical lineage.
Links:
Website
Roberto Magris Sextet(Italy/USA)-Maliblues
Album: Sun Stone(JMood Records)
"Sun Stone" is the latest star in the constellation of the bebop planets released so far by pianist and composer Roberto Magris. Playful and swinging the album features notable guests who deliver a bright "solar" performance: IRA SULLIVAN (flute, sax), SHAREEF CLAYTON (trumpet), MARK COLBY (tenor sax), JAMIE OUSLEY (acoustic bass), RODOLFO ZUNIGA (drums) The mood is set to enlightenment and joy reaching heights of energy mastered with finesse and a sense of surprise by Roberto Magris who always finds a new way to put his distilled influences at work. The reeds section vigorous playing makes its mark throughout the album, with Ira Sullivan on flute adding a nice warm velvet tonality to pieces such as "Innamorati A Milano". "Planet of Love"
The title track "Sun Stone" divided in two parts is one of the hits, the band as a whole flies high at full speed and intensity, after a tempered melodic part one comes the second ending this wonderful album with an apotheosis of mastery and excitement.
Links: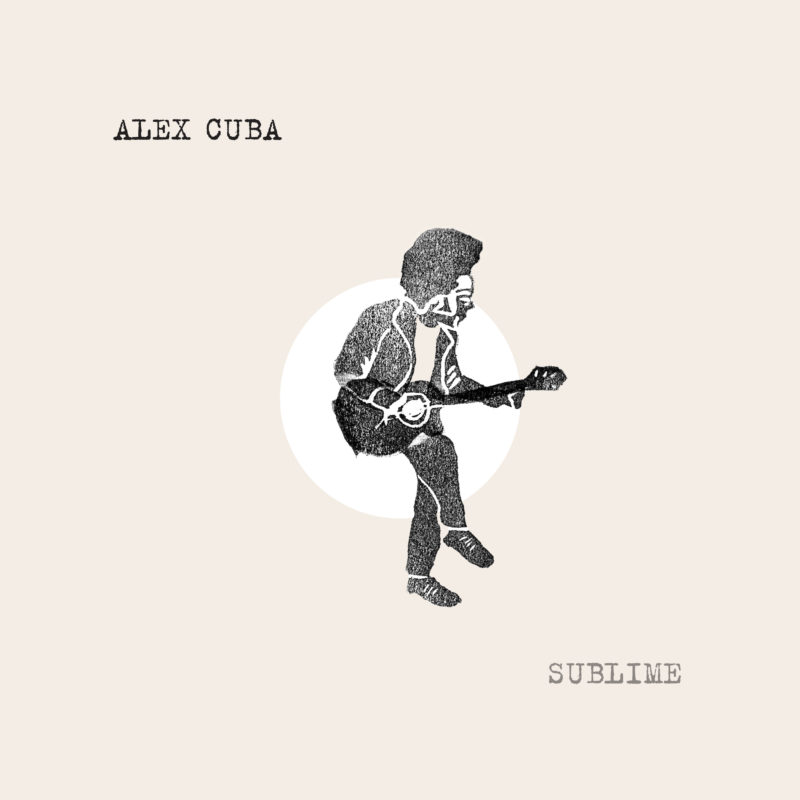 Alex Cuba(Cuba) -Y Si Mañana ft Omara Portuondo
Album: Sublime (Caracol Records)
Higher Truth: Alex Cuba Distills His Sound to its Essence on Sublime
The spark of creation is a rare and special moment. That's Alex Cuba's favorite part of music-making: when inspiration strikes at 3 AM, stepping out into the little studio in his garage, turning on the heater (he's made a home in the far north of British Columbia, far from the Cuba of his birth), and being alone with a new musical idea. His new album, Sublime, is all about "capturing that magic, while it's still hot," as Alex says, "in that moment of higher truth" (Caracol Records release: September 20, 2019)
Links:
Website Facebook Instagram Twitter  YouTube Channel  Download Album Booklet w/Lyrics Here
Fer Carranza Jazz(Argentina)-Vivir en la Luz
Album: Dos Bepop
Es un álbum de jazz de diversos estilos pasando por el swing, el hard bop, la fusión, la balada y el funk dedicado en oblación y alabanza a Nuestro Señor Jesucristo a la Santísima Virgen María.
Este es mi tercer CD como solista y muestra un acercamiento más ligado el pop, si es que cabe esa descripción al género principal que aborda mi agrupación que es el jazz.
It is a jazz album of diverse styles passing through swing, hard bop, fusion, ballad and funk dedicated in oblation and praise to Our Lord Jesus Christ to the Blessed Virgin Mary. This is my third CD as a soloist and it shows a closer approach to pop, if that description fits the main genre that my band is playing that is jazz.
Antoine Fafard(Canada /UK)-Terra Nullius
Album: Borromean Odyssey
Composer and bass player Antoine Fafard joined by two distinguished musicians Gary Husband on keyboards and Todd Sucherman on drums is back again with a new captivating album that can be called a genuine jazz rock opera.
As in the Borromean rings in mathematics, all three musicians interlink energy and skills to become a solid powerhouse united by the same conceptual framework imagined by Antoine Fafard not just as a collection of fusions but thematically meaningful, infused with a futuristic mysterious flavor.
As on his five previous excellent releases Antoine Fafard found a smart way to give the bass an equal voice in the band building with dexterity connections and layers, balancing intricate complex passages with atmospheric, airy transitions, setting up a playground for collaboration and exploration while maintaining an obvious sonic coherence.
Beyond the passionate virtuosity of the musicians, what makes the album exciting is the enthusiastic combination of sounds, rhythms and harmonies intertwined with an impeccable clarity. Gentle Giant and Alan Holdsworth are just two names that come to mind on some tracks, yet expect no monotony, repetitions or fillings. From the vigorous opener "Invisible Planet" to "Trident", the final track of the set, the music keeps its freshness al throughout. Gary Husband is as inventive as we know him from his past collaborations with jazz rock legends, his contribution to "ProgRation", "Chemical Reactor", "The Seventh Extinction", "Inspired Mechanics", just to name a few is simply brilliant. World class drummer Todd Sucherman adds sophistication and power in perfect tune with guitars and keyboards, pouring dynamics and depth to each song.
Borromean Odyssey will certainly resonate with jazz rock fans eager to discover high quality music performed by this one of a kind "meeting of the spirits".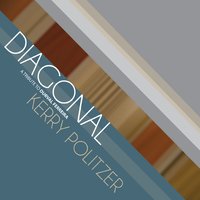 Kerry Politzer(USA)-Chorinho No. 2 
Album: Diagonal
"Diagonal" is a modern jazz tribute to the late Brazilian composer Durval Ferreira. The album features eight of his compositions arranged by pianist Kerry Politzer, and three originals inspired by Ferreira's bebop-meets-bossa style. One original is "Chorinho No. 2," a contrafact written by Politzer over Ferreira's "Chorinho No. 1."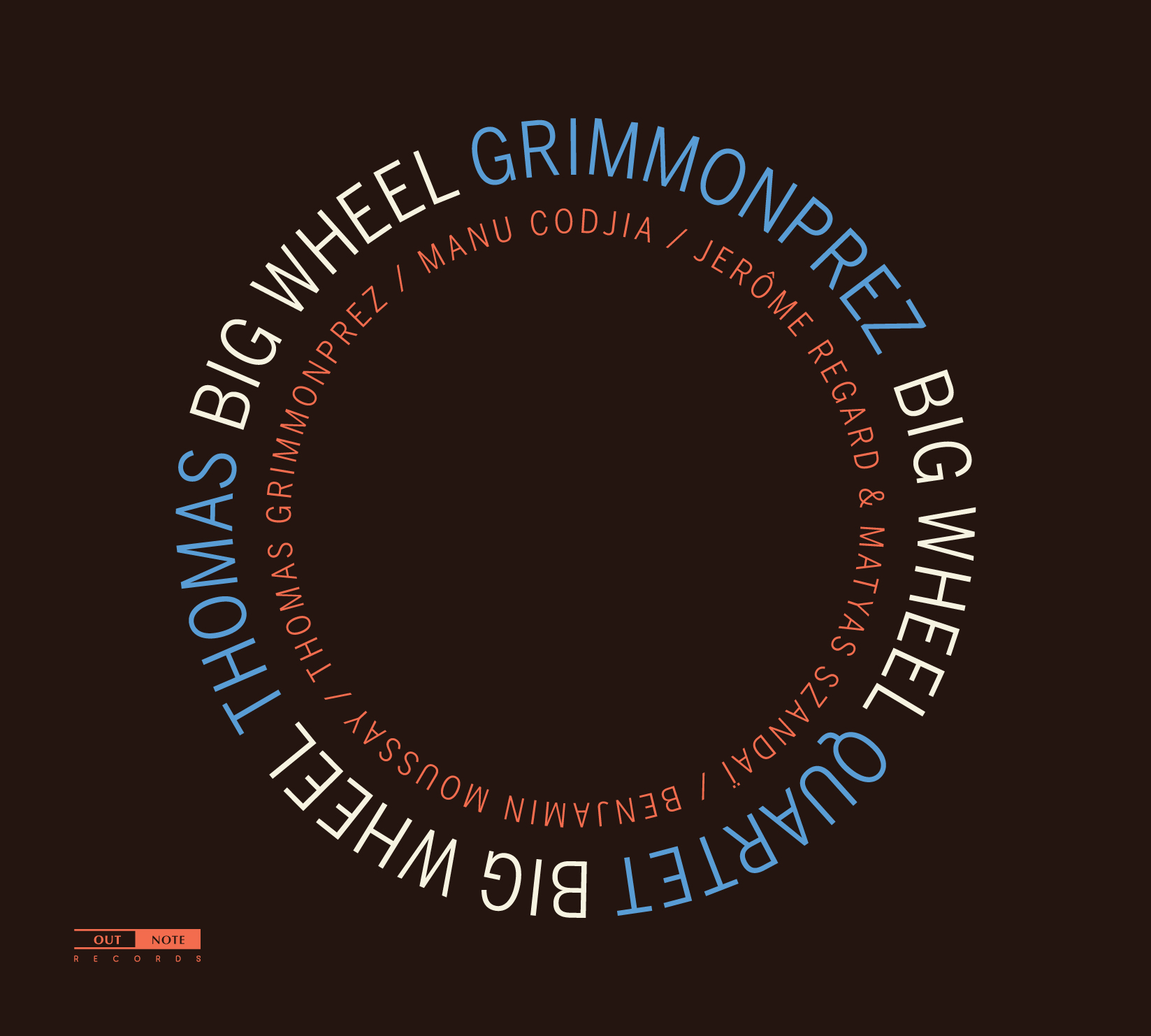 Thomas Grimmonprez Quartet(France) – Highway
Album: Big Wheel
Label: Outnote Records
After the albums "Blue" (2009) and "Kaleidoscope"(2016), drummer Thomas Grimmonprez is back in the quartet formula on "Big Wheel" (Outnote Records). On "Big Wheel", Thomas Grimmonprez continues his jazz explorations revealing his own sonic identity. It is in the form of a quartet that he continues on his artistic path . This new project took off thanks to the talent of his fellow musicians, freed from all aesthetic dogmatism, who have accepted to put their talent at the service of his compositions in order to highlight different soundscapes. Bringing together four strong personalities united in the same artistic process, Thomas Grimmonprez invites the listener to travel within his universe. The members of the quartet are  Manu Codjia on guitar, Jérôme Regnard on bass, Benjamin Moussay on piano and Fender Rhodes. And of course Thomas Grimmonprez on drums and compositions. "A long friendship binds us, it is this one that pushed me to compose Big Wheel: the wheel that reminds us of our relationship to movement and time, the wheel in free movement in  the suspended moment."
Après l'album "Bleu" sorti en 2009,"Kaléidoscope" sorti en octobre 2016, le batteur Thomas Grimmonprez est de retour le 23 août en quartet pour la sortie de l'album "Big Wheel" sur le label Outnote Records.
Avec "Big Wheel", Thomas Grimmonprez poursuit ses explorations autour du jazz et continue à révéler son identité sonore. C'est sous la forme d'un quartet qu'il poursuit son chemin. Ce nouveau projet prend son envol grâce au talent de musiciens, affranchis de tout dogmatisme esthétique, qui ont accepté de mettre leur talent au service de ses compositions afin de mettre en lumières différents tableaux sonores. Réunissant quatre personnalités fortes inscrites dans la même démarche artistique, Thomas Grimmonprez invite l'auditeur à voyager à l'intérieur de son univers.
On retrouve dans le quartet : Manu Codjia à la guitare, Jérôme Regnard à la contrebasse, Benjamin Moussay au piano et au Fender Rhodes. Et bien sûr Thomas Grimmonprez à la batterie et aux compositions.
"Une longue amitié nous lie, c'est celle-ci qui m'a poussé à écrire Big Wheel : La grande roue. La roue qui nous rappelle notre rapport au mouvement et au temps. La roue libre du lâché prise , du moment suspendu."
Pour regarder la vidéo de Big Wheel
Facebook
Annonce sur World Jazz News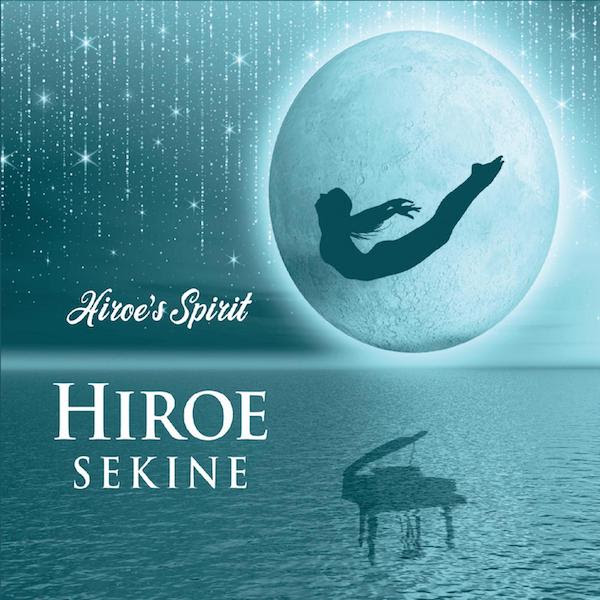 Hiroe Sekine(USA/JAPAN) – Hiroe's Spirit
Album: Hiroe's Spirit(Blue Canoe Records)
Pianist Hiroe Sekine's album titled, "Hiroe's Spirit" is a unique twist of both jazz and classical standards, original compositions, all blended in a creative and thoughtful way. Hiroe is a gifted pianist, composer, and arranger, which is on full display on "Hiroe's Spirit".  This modern-day jazz album was produced by YellowJackets frontman Russell Ferrante.
Blue Canoe Records
Hiroe Sekine's Official Website: SekaiMusic.com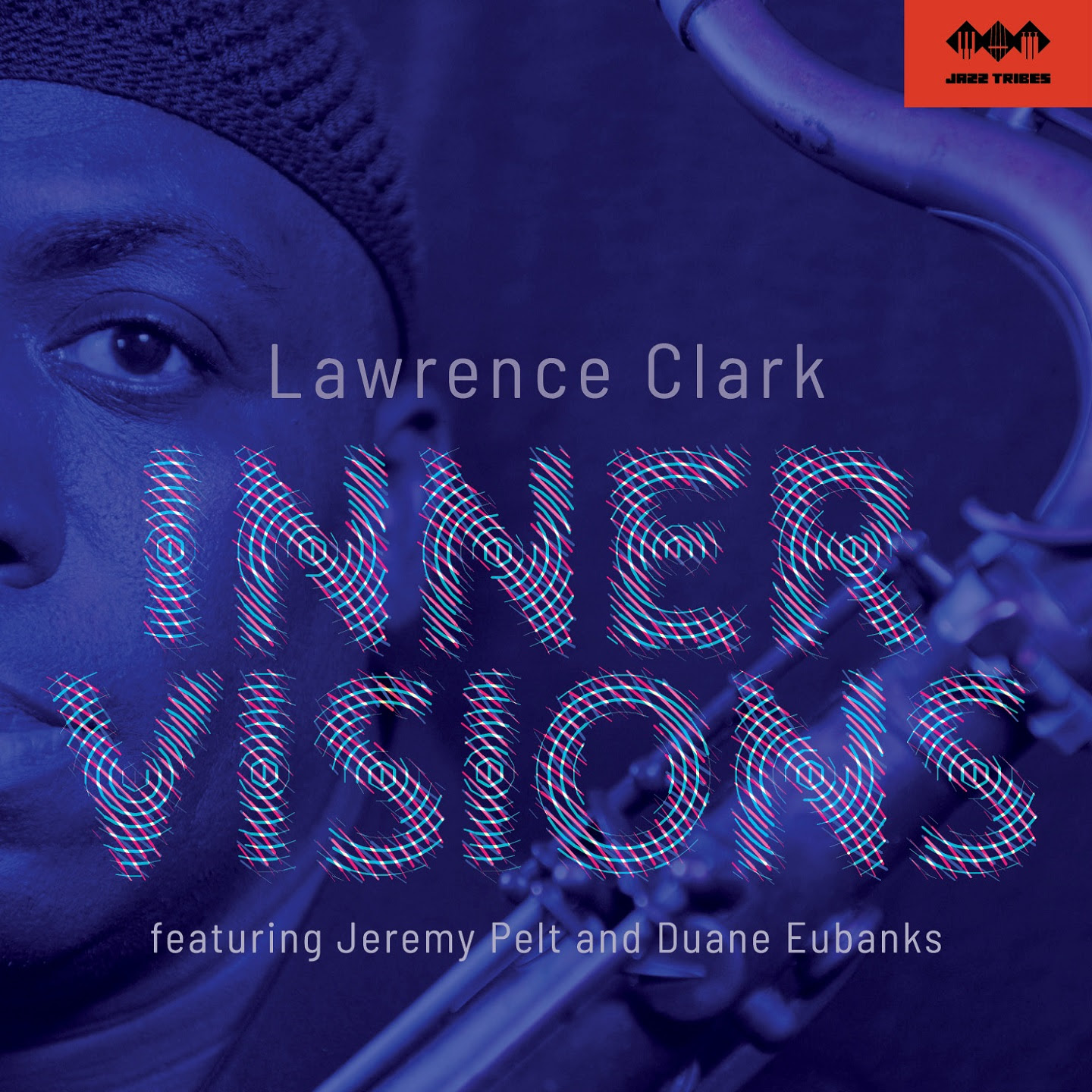 Lawrence Clark(USA) – Inner Visions 
Album: Inner Visions (Jazz Tribes)
In 2017, Clark self-released his first album as a leader entitled Forward Motion. His forthcoming recording, INNER VISIONS, showcases a stellar line-up that includes Jeremy Pelt, trumpet; David Bryant, piano and Rhodes; Duane Eubanks, trumpet; Darrell Green, drums; and Joris Teepe, bass. The album represents Clark's journey both musically and spiritually and pays homage to one of his biggest inspirations with whom he played for many years, Rashied Ali. Of Ali, Clark states, "Rashied was not only my mentor but also my good friend, like family. This album is a dedication to him and all my heroes." Another significant influence of Clark's is John Coltrane, and the selections "Blew" and "Freedom" were written with the jazz master's open and free artistic philosophy in mind. INNER VISIONS was recorded at Tedesco Studios in New Jersey in 2018 and is scheduled for release via the JAZZ TRIBES label in Summer 2019.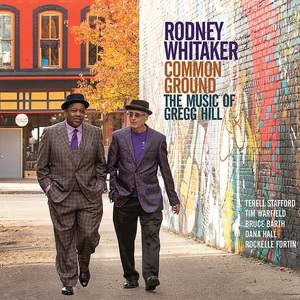 Rodney Whitaker(USA) – The Ringer 
Album: Common Ground (Origin Records)
Common Ground is the first of five CDs that bass maestro Rodney Whitaker intends to release in 2019 in acknowledgment of his fiftieth birthday year. It's his seventh album, and embodies the musical values that Whitaker has projected on antecedent dates like When We Find Ourselves Alone, from 2014; such turn-of-the-century gems as Winter Moon,  Ballads and Blues: The Brooklyn Session and Yesterday, Today and Tomorrow; and the critically acclaimed Mack Avenue recordings Get Ready (2007) and Work To Do (2011) by his co-led band with drummer Carl Allen.
Links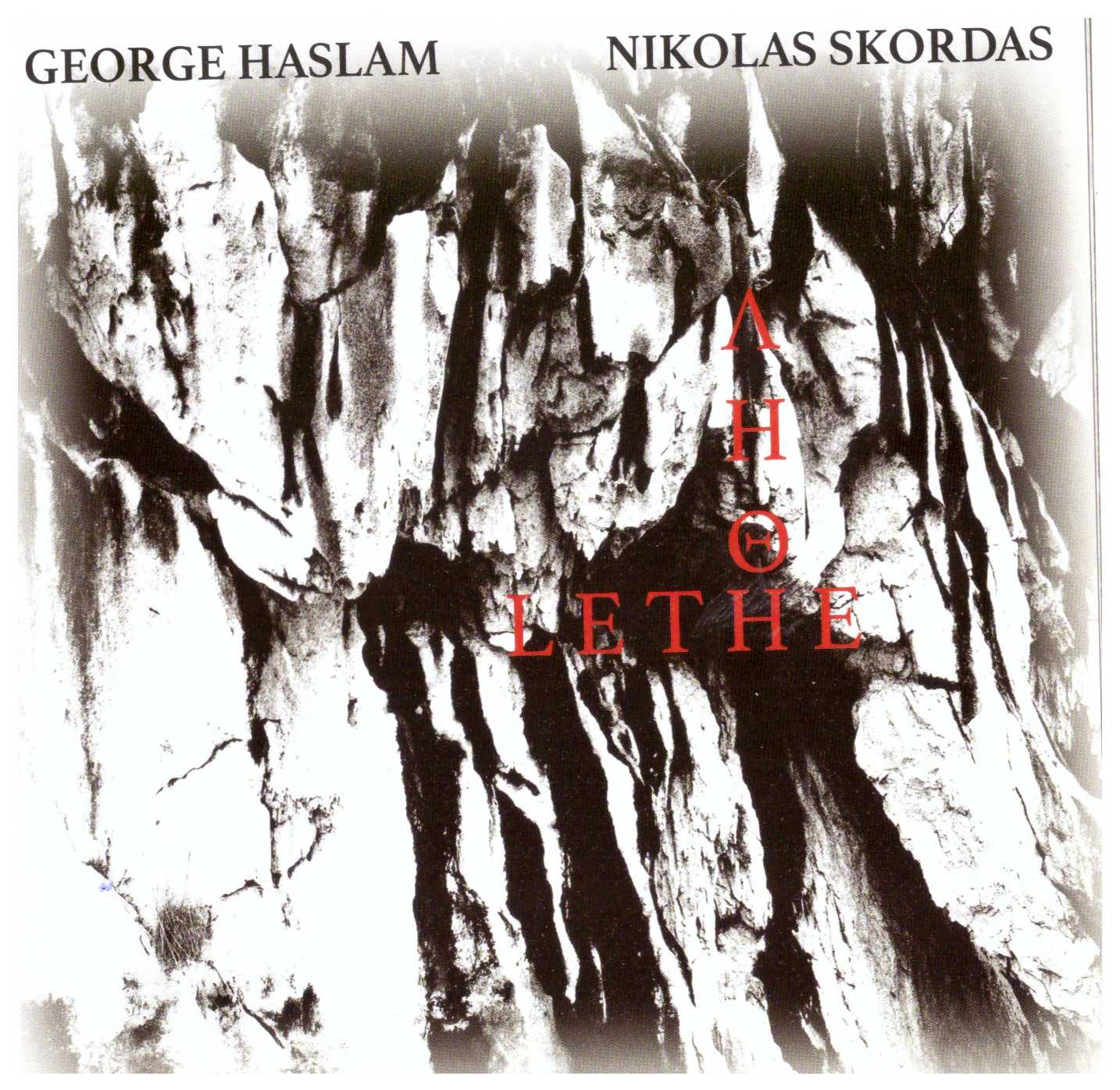 Nikolas Skordas-George Haslam(Greece) : LETHE(sample)
Album: Lethe (Slam Productions)
Music has the strength to act upon the soul, re-establishing  its innocence and long forgotten wisdom …
"Lethe"- oblivion in our lives, like music, might be the proper preparation for the Exodus. (Nikolas Skordas)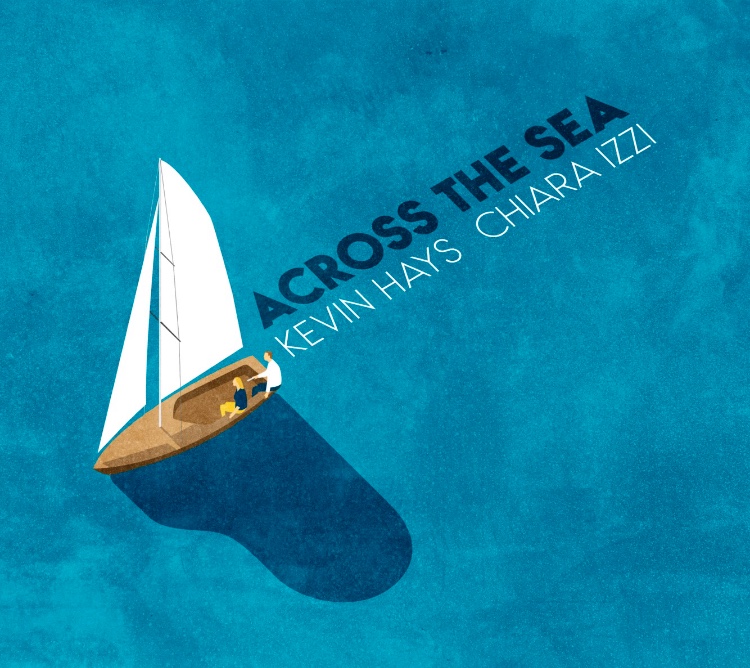 Chiara Izzi & Kevin Hays(USA) – James
Album: Across The Sea (Jando Music – Via Veneto Jazz)
Via Veneto Jazz and Jando Music are proud to announce the release of Across the Sea, the new collaborative album from award winning singer-songwriter Chiara Izzi and internationally acclaimed pianist and vocalist Kevin Hays. Across the Sea is brought to fruition by bassist and French hornist Rob Jost and drummer Greg Joseph, in the company of very special guests, Chris Potter on saxophone, Grégoire Maret on harmonica, Omer Avital on oud, Nir Felder on guitar and Rogério Boccato on percussion.
A work of ingenuity, imagination and passion, Across the Sea is a visionary journey between jazz and pop, America and Italy, dream and lyricism. The multi-lingual, pan-stylistic 10-tune recital comprises well-wrought original pieces and lyrics by each protagonist and highly personalized interpretations of songs from composers and songwriters who both artists love and admire.
Producer Enzo Capua was first introduced to the talent of Chiara Izzi at a festival in Rome, many years ago. Although envisioning and encouraging a prosperous career for her, Capua had never imagined that he would not only reconvene, but collaborate with his fellow Italian artist years later in New York City. Rounded-out by pianist Kevin Hays and producer Giandomenico Ciaramella – a producer true to his noble spirit and amazing instinct, as admired by Capua – this quartet is the result of two fortuitous encounters which fate had wisely planned over time: that of two musicians so distant and yet so inexorably close, and two producers joined by their visceral passion for the art of sound.
Across the Sea displays an alluring serendipity between Izzi and Hays. As Capua recalls, the synergy between the duo was so lucidly evident during both the creation and recording stages of the album – "so intense is their harmony, so strong the unity of purpose, so rapid is the intuition that these two musicians share". Hays recognizes Izzi's sense of sincerity and honesty – "She has an inner strength that I think is rare." Delivering a vocal that carries a warm, Mediterranean quality, Izzi acknowledges that Kevin's playing brings out her best assets as a storyteller, singer, musician, and human being. The pair's compelling predominance of melody, osmosis between vocals and keyboards and the amazing confluence of their singing voices, is eminent on this new album. The French horn in the emblematic "Two for the Road", the ancestral oud in the classic Davis/Lombardi tune "Tierna Nardis", the punctual and decisive harmonica on Pat Metheny and Hays' "James", the caressing guitar in the Izzi-penned "Circles of the Mind" and the sinuous saxophone in the pair's original "Viaggio Elegiaco", are just a few examples of what this converging work has to offer. While each of the compositions of course, have form which the pair respects, the music resembles a live conversation with continuous inputs, which makes the dialogue more interesting, unpredictable and fresh every time.
Described by Jazz Times as "a talent to be heard, admired and anticipated", Chiara Izzi has developed a unique sonic interpretation of a fusion of different genres, including jazz, pop and Mediterranean sounds. Following her international debut performance at the Montreux Jazz Festival Vocal Competition in 2011, at which Quincy Jones awarded her, the vocalist recorded her debut album Motifs (Dot Time Records). "Sister you are very, very talented. You should go to the U.S., Jones encouraged Izzi at this early point in her career. Izzi moved to New York and has since performed at The Blue Note NY, The Iridium, Apollo Theater, Aspen Jazz Festival, Jazzahead, Smalls, as well as the Italian Embassy in Washington DC. She has graced the stage with some of the finest musicians, including Leon Parker, Aaron Goldberg, Bruce Barth, Eliot Zigmund, Warren Wolf, Anthony Wonsey, among many others. The Italian singer has received remarkable appraisals from Quincy Jones, Bobby Watson, Benny Golson, Kevin Hays, Eliot Zigmund, Joel Frahm, Aaron Goldberg, David Kikosky, Greg Hutchinson, Jonathan Kreisbergand Dado Moroni.
Having released 15 recordings as a leader, Kevin Hays has received critical acclaim from publications such as The New York Times, Downbeat Magazine and Jazz Times, as well as a "Coup de Coeur" from the Académie Charles Cros (France). A prolific sideman appearing on over 60 records, Kevin's long list of notable musical associations include records with Chris Potter, Joshua Redman, Nicholas Payton, and Al Foster. The New Day Trio is Kevin's latest project with bassist Rob Jost (Bjork, Tony Scherr) and drummer Greg Joseph (Steve Kuhn, Art Garfunkel). Developing over a 2 year residency at New York's 55 Bar alongside tours across the US and Europe, the trio emphasizes lyricism with a musical scope bridging Hays' love of jazz, classical, blues, soul, folk and rock music.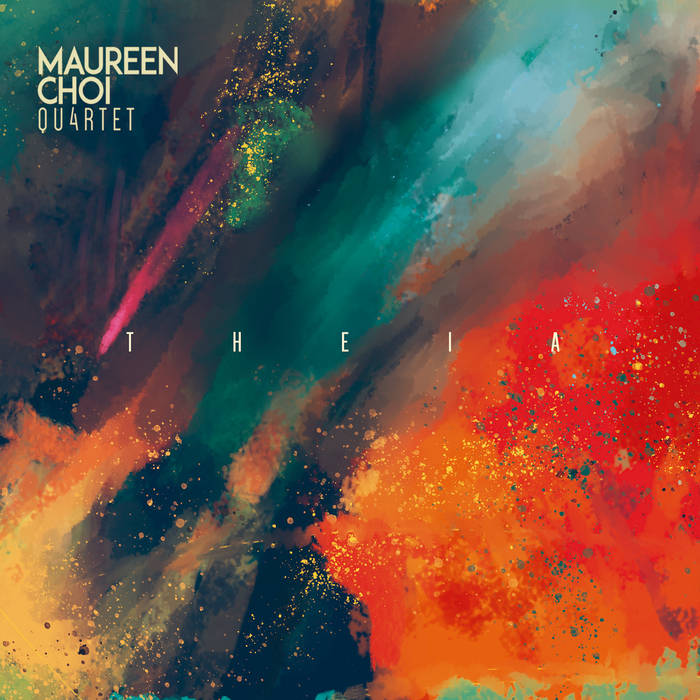 Maureen Choi Quartet(Spain) – DANZA RITUAL DEL FUEGO
Album: Theia(BarCo Records)
(…) Now, Choi is ready to share all that she's learned in Spain with her effervescent new album Theia (BarCo Records release: March 31, 2019). While Ida y Vuelta explored the rhythms and styles of the Spanish-speaking Caribbean, Choi's new album turns toward her new, old-world home and revels in the sprawling and sundry roots of Spanish musical traditions.
Website    Facebook   Instagram   Twitter   YouTube   Bandcamp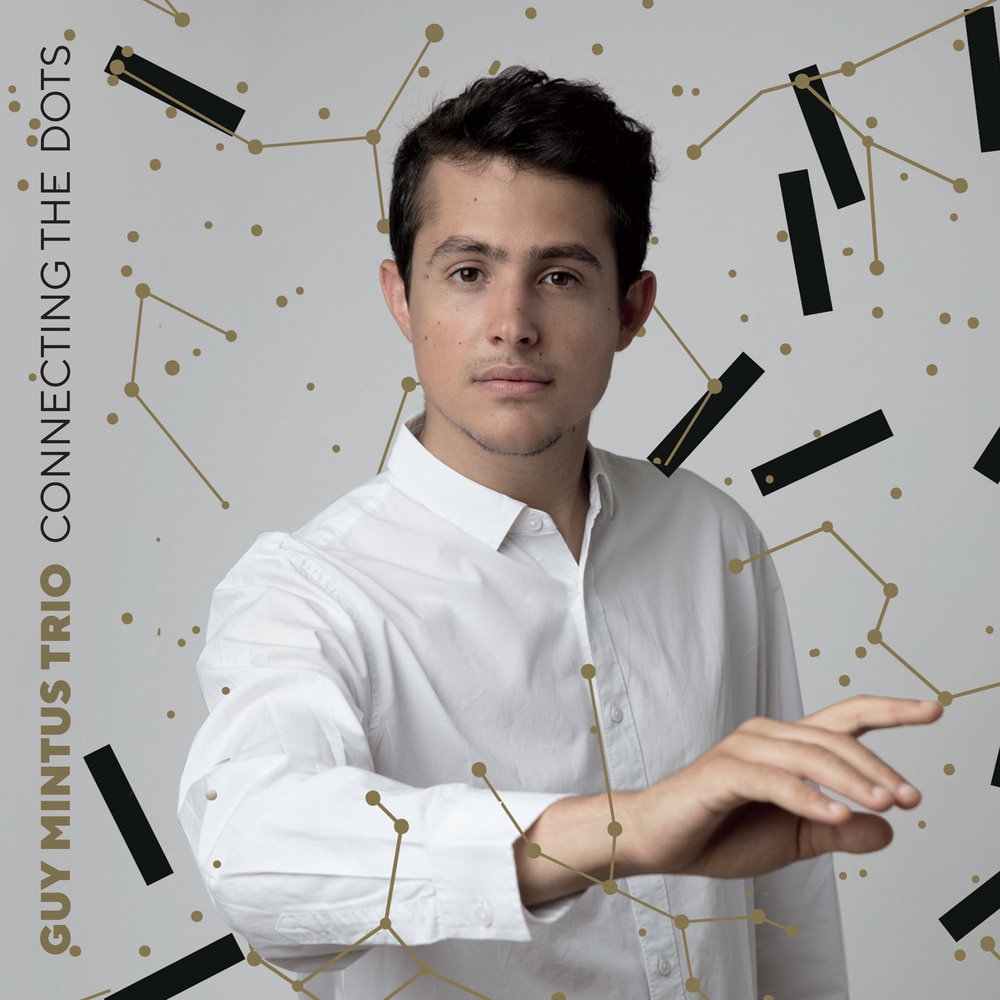 Guy Mintus(Israel/USA)-Dalb
Album: Connecting the Dots
The ambitious new Connecting the Dots collection touches on a broad variety of musical worlds and is a musical summation of Mintus's ethnic and musical heritage and his experiences and interests.  It wanders easily from the hard bop of Horace Silver's "Yeah!" to the floridity of "Little Italy," a Mintus original, to the carefree strut of another Mintus original, "Nothing New Under the Sun."  Most striking, perhaps, are the performances that evoke the exoticism and spirituality of Mintus's native Middle East. (More info)
Website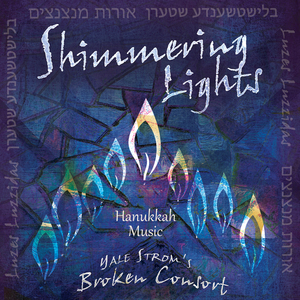 Yale Strom's Broken Consort(USA) –  The Fool Over Yonder
Album: Shimmering Lights
"The easy Hanukkah 101 line," says renowned ethnomusicologist, violinist, and arranger Yale Strom, "is that it's a festival. It commemorates the freedom of faith. The freedom to believe or not believe." It's this idea that drives Shimmering Lights, the new album from Strom and the ensemble he put together for it, Yale Strom's Broken Consort (YSBC). The album is a lively celebration of Hanukkah and the freedom that it treasures.
Booklet
Website
Yale Strom's Broken Consort – Live in Concert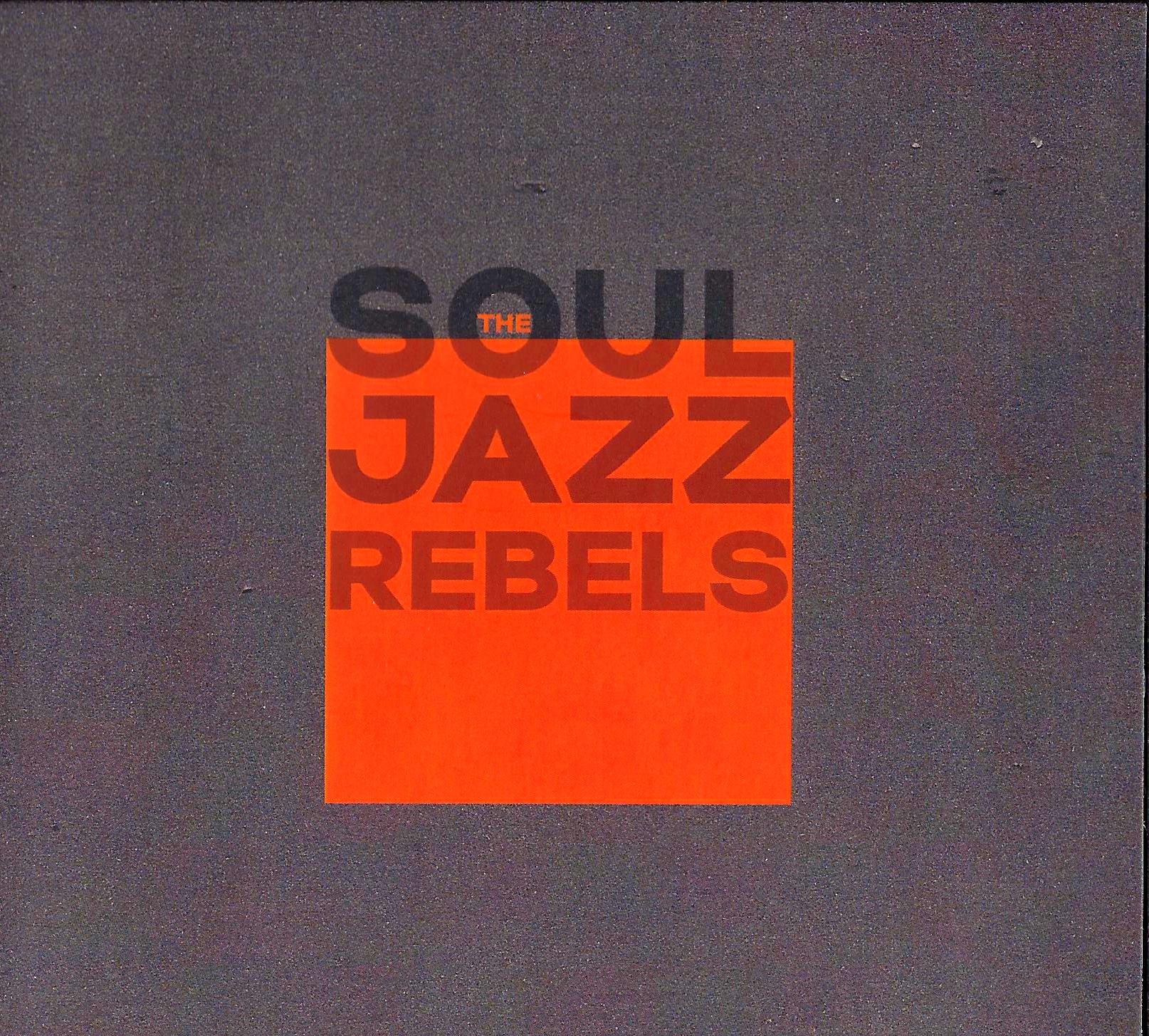 The Soul Jazz Rebels(France)- Mowin The Lawn
Album: The Soul Jazz Rebels
Label: Blackstamp Music
Website
CD Store
Facebook
YouTube
SoundCloud
Mavis Pan(Taiwan/USA) – You Know I Love Mangoes
Album: Set For Love
Equally proficient in both jazz and classical music, Pan has performed her works across the United States, Europe, the Middle East, and Asia and has received numerous accolades including Brooklyn College Conservatory's Morton Feldman and Miriam Gideon composer awards and was a finalist in the YPMP/CACA piano competition.
Set For Love was produced by Grammy Award-winning drummer and producer Ulysses Owens, Jr. and showcases a collective of exceptional musicians that accompany Pan in various settings. The album explores love in many contexts including head-over-heels love, love in trouble, love anticipated, and love remembered, and completes a cycle of jazz styles including ballad, blues, bolero, bossa-nova, samba, swing, tango, and waltz, all on the timeless theme of love.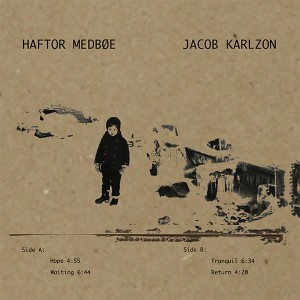 Haftor Medbøe(Norway/Scotland)-Jacob Karlzon(Sweden)- Return
Album: Haftor Medbøe / Jacob Karlzon
CD Store
http://www.haftormedboe.com  
https://www.jacobkarlzon.com
A spiritual dialogue between two well established musicians whose  creative encounter resulted in a set of five original songs infused with melodic crystal purity with roots in the  Scandinavian rich musical landscape, where tradition and modernity, national and foreign blend together in original masterpieces. Often guitar and piano become a single voice moving from lyrical to abstract with spontaneity in new and surprising ways, while at times they echo each other or shine in short solos of great beauty. Powered by an undeniable artistic connection, the sonic conversation flows freely over space and time reaching a shared poetic territory naturally constructed, yet preserving the beauty and energy of each instrument. Beyond the artistic chemistry of these like-minded spirits, the listener will discover with enchantment the quest for perfection in simplicity and essence of expression subliminally emerging from every song of the album.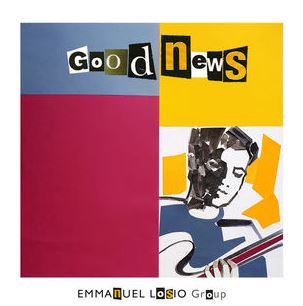 Emmanuel Losio Group(Italy)-Andata e Ritorno
Album: Good News
Label: Emme Record Label
CD Store
"Fresh music, modern yet never artificial; and this because it is always moved by a melodic drive that is without doubt Emmanuel's stylistic hallmark. From the very first listening, one is captivated by the sinuous melodies, the elegant arrangements and the roundness of the harmonic progressions, which are often unconventional. The solos of the front line, composed of Simone Alessandrini and Filippo Bianchini, are highly appreciated as they not only are formidable improvisers, but also know how to blend with great sensitivity into the musical world of the leader. The work of the rhythm section, composed of Riccardo Gola and Fabio Sasso along with Emmanuel himself, is equally valuable, as it is solid and always aware of the many nuances that are presented in this work. The album speaks volumes of Emmanuel's heterogeneous musical experience; his Argentinean origin emerges, as well as his love for a more contemporary jazz, while following the lessons of the great musicians of the past. All this seems to have been well consolidated as it is proposed from beginning to end in a homogeneous and personal way, without ever falling into stylistic clichés." Enrico Bracco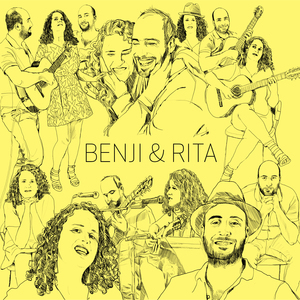 Benji Kaplan and Rita Figueiredo(USA/Brazil) – Cajubim
Album: Benji & Rita
Label: Big Apple Batucada
Website
Facebook Benji & Rita
Website Benji
Website Rita
Brazilian music has a keen ability to tie the magical and surreal with the grounded and historical. New York-based composer Benji Kaplan and Brazilian singer and songwriter Rita Figueiredo pick up that vibrating, multicolored thread and weave it into fantastical new portraits of Brazil and New York on Benji & Rita (release: May 10, 2019), their album-length debut as a duo. (Full dispatch)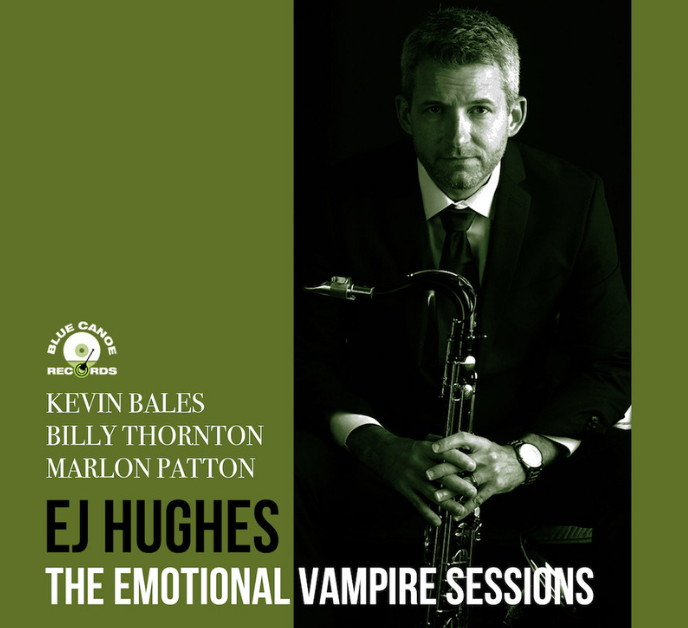 EJ Hughes(USA)-Ghosts In The Machine
Composer: Edward James Hughes
Album: The Emotional Vampire Sessions
Label: Blue Canoe Records
Website
CD Store
Saxophonist and Composer EJ Hughes delivers a knock out stellar modern post-bop jazz album titled, "The Emotional Vampire Sessions". Featuring Kevin Bales on piano/rhodes, Marlon Patton on drums/percussion, and Billy Thornton on bass.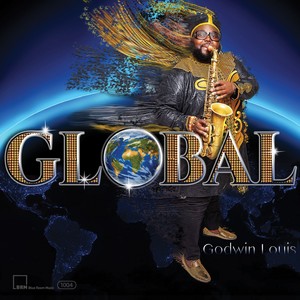 Godwin Louis(Haiti/USA)-Thoughts and Prayer
Album: Global
Label: Blue Room Music
The overlap fascinates Louis and inspired many of Global's pieces. He reveals into how European sacred music seeped into an Afro-diasporic melody found around the Atlantic, rich with triple meter. ("Four Essential Prayers of Guinea") And how, in counterpoint, African instruments can inform Protestant hymns, despite centuries of church animosity toward West African sounds and forms. ("Bondye Ede-n") He looks at narrative threads that unite the lyrical forms of Afro-Caribbean and Afro-South American romance ("Present" featuring Cuban singer Xiomara Laugart), and the playing techniques and moods that unite the Francophone cultures of the Caribbean ("Siwèl").(Ron Kadish, Publicist)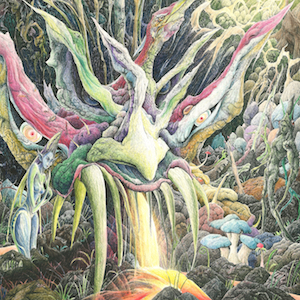 Cody Carpenter(USA)-Fantasy Of Form
Album: Force Of Nature
Label: Blue Canoe Records
Cody Carpenter is at it again with his sophomore release "Force Of Nature" on Blue Canoe Records. This stunning instrumental prog-rock, fusion effort is the follow-up to the outstanding "Interdependence" (2018). This prolific songwriter and keyboardist has teamed up with some old friends and new to bring the listener into the prog glory days of Yes and Emerson Lake and Palmer.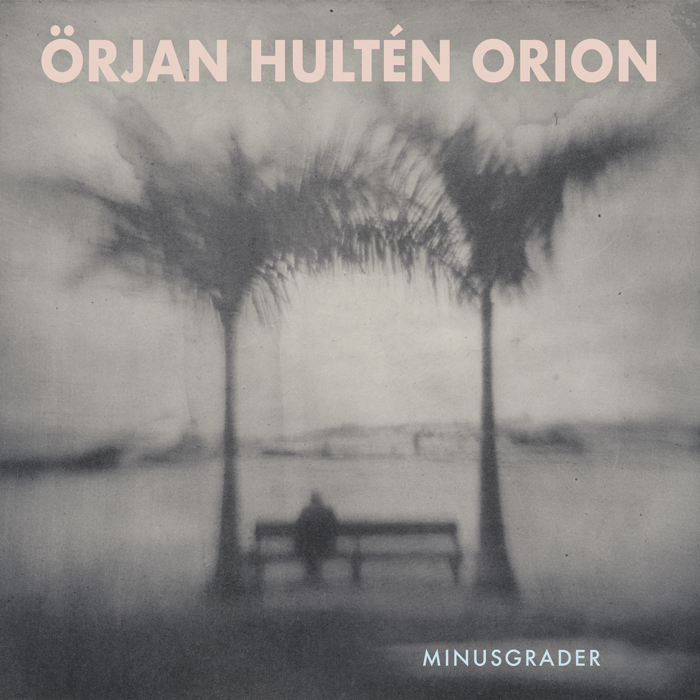 Örjan Hultén Orion(Sweden)- One for Britten
Album: Minusgrader
Label: Artogrush
Itunes
Facebook
A new album from Swedish saxophonist Örjan Hultén and his band, permeated with the spirit of modernity and tradition mixed in fresh compositions unified by a shared sense for improvisation and interplay.  Subtly and energetic Minusgrader recreates a common musical universe rich in rhythmically and melodically twists where the saxophone engages the listener, leading the way with strong creative vision.
Personnel: Peter Danemo, drums, Örjan Hultén, saxophones, Torbjörn Gulz, piano, Filip Augustson, bass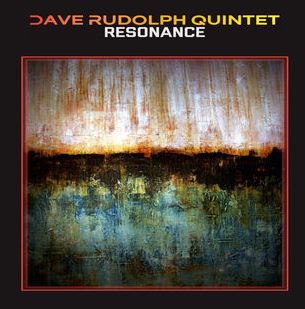 Dave Rudolph Quintet(USA)-Atonement
Composer:: Dave Rudolph
Album name:: Resonance
CD store
Website

Acoustically speaking, resonance is a condition that is created when sound is reflected between two objects and sets up a type of synchronous vibration, reinforcing the initial sound. The CD Resonance is a collection of musical explorations which focus on the concept of musical pairings and achieve this effect in different ways. The compositions sometimes present melodies between two instruments simultaneously or alternately, and scale down the instrumentation at key points to allow for improvised duets.
"My personal concept of resonance is that it is a significant connection that happens when someone reflects a better version of yourself back to you," continues Dave. "Musically I wanted to make that happen with a lot of musical dialogue and interaction."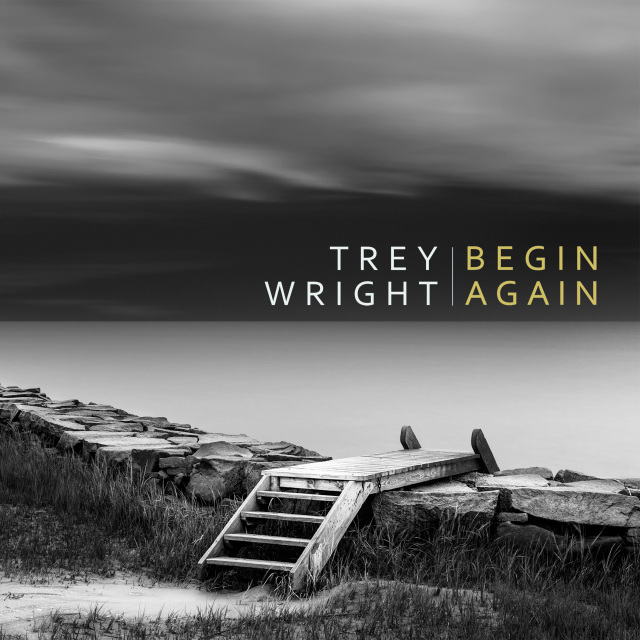 Trey Wright(USA)-Me And Einstein
Composer: Trey Wright
Album: Begin Again
Label: Blue Canoe Records
Website: http://www.BlueCanoeRecords.com
CD store

Virtuosic guitarist, composer, arranger, and educator Trey Wright delivers a beautiful, uplifting jazz album.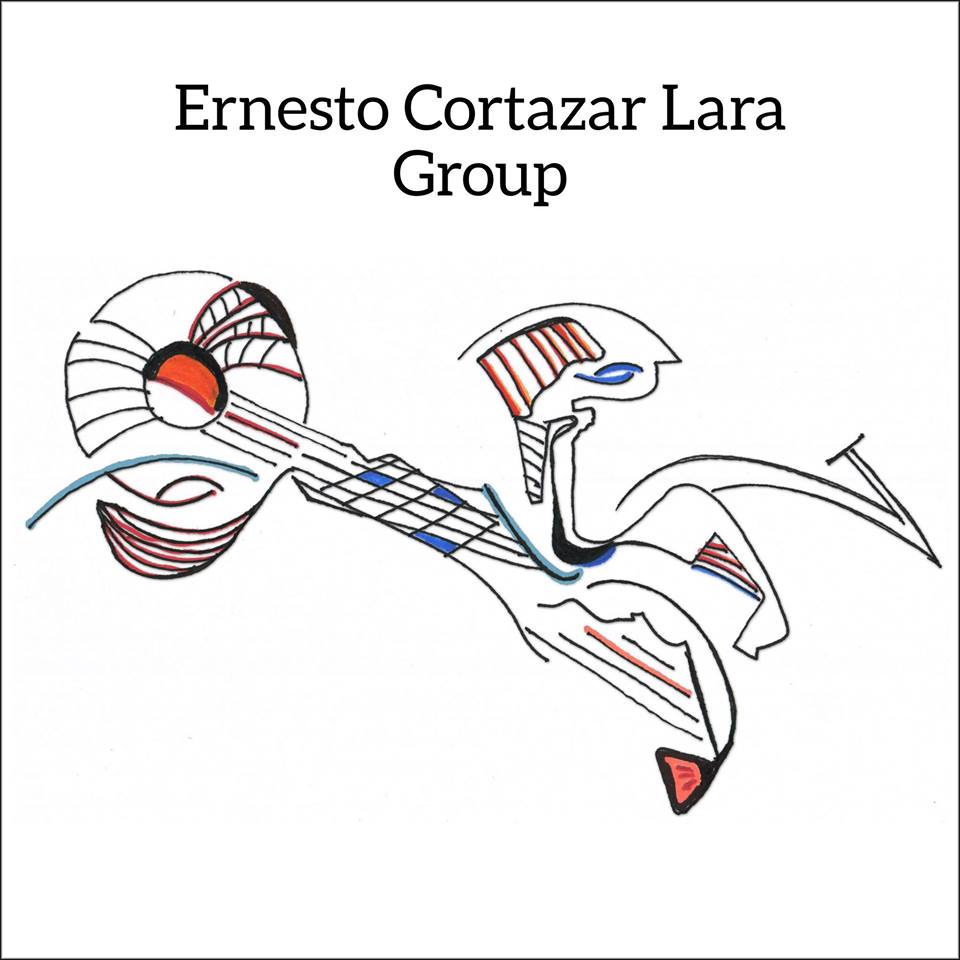 Ernesto Cortazar Lara Group(Switzerland/Mexico)-Madrid
Composer: Ernesto Cortazar
EP: Ernesto Cortazar Lara Group
iTunes
Website
Guitarist Ernesto Cortazar is originally from Mexico City and based in Switzerland for some time. Together with Hugo Fernandez, David Gonzalez and Borja Barrueta gave birth to this new interesting group in 2018. Individually they all have a broad career performing in many countries and playing different kinds of musical genres such as: jazz, pop, electronic music and folk. The group repertoire is mainly Ernesto's compositions, with a contemporary view of blending music… The Nylon acoustic guitar, lyricism and epic way of music writing by Ernesto.
Ernesto Cortazar Lara – Nylon Classical Guitar.
Hugo Fernandez – Comping Electric Guitar
David Gonzalez – Double Bass
Borja Barrueta – Drums
CD Cover Art by Ernesto Cortazar Lara
© zarcort music productions 2019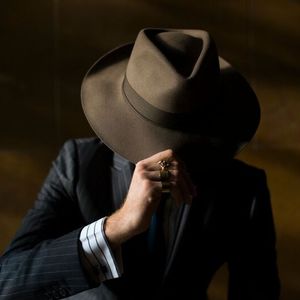 Johno(Greece)-Mistress Eyes
Album: The Road Not Taken
Label: RNT Records
Website
Facebook: Johno
Facebook: RNT Records
Facebook: Delia Arts Foundation

Johno is a multi-instrumental, omni-style musician and producer. Originally a Jazz performer, now heavily influenced by Classical music, Arabic Music, African Nuba, Rai, Gnawa, and Berber traditions, and Balkan music. Johno works with local artists in quite a number of countries and fuses seamlessly between traditional melodies and beats to advanced Jazz harmonies, and classical counterpoint. Now working on his first ever original album, an ethno-jazz project evolving around composed English Poetry from Shakespeare to Robert Frost, and trying to help the world in what ever small way he can.
Johno lives on the Greek coast, and spends a fair portion of his time travelling and recording in Europe, Africa, the Balkans, and the Middle-east.
Johno is the director of the newly established label RNT Records, and the exciting new Delia Arts Foundation.