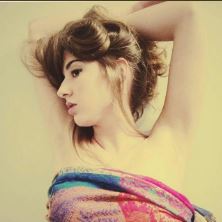 Sara Maatouk(USA)-Metro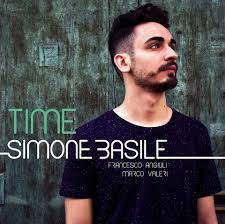 Simone Basile Trio(Italy)-Dublin
Composer:: Simone Basile
Album: Time(Emme Produzioni Musicali )
Time is the new album of Simone Basile and is based on the concept of the time and how this influence the people, the places and the way to see the things. The "tempus" it is the movement inside a labyrinth that goes from the past to the present, to the future. You can be spoken of the time reading a clock, and you need time, inevitably, to do anything and this it brings us to the change.
The album is composed of nine tracks, seven originals and two standards.
Each of them contains a history, an example of as the time changed something inside the life of the artist, and this can often be generalized to the collectivity.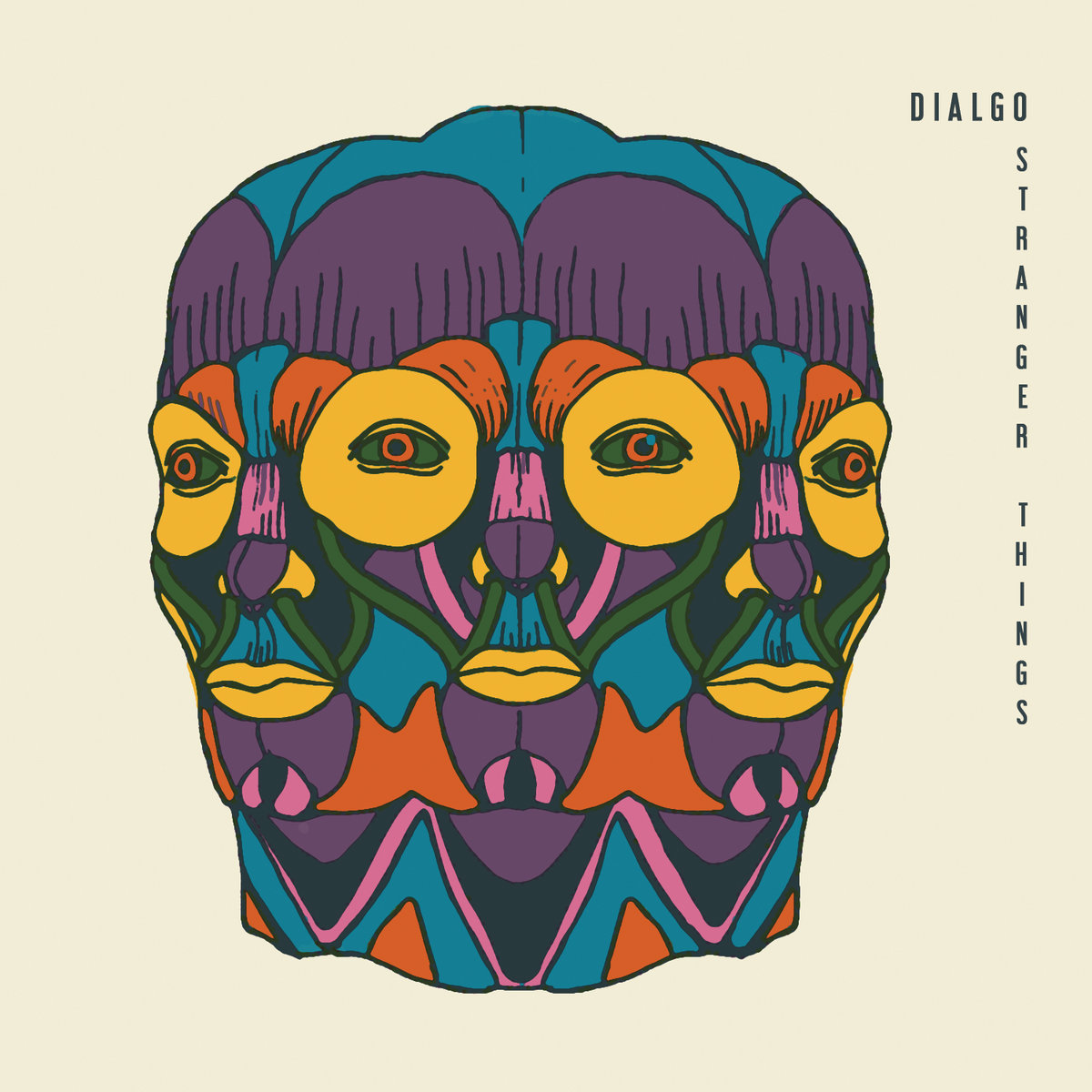 Dialgo(Israel)-Kuta
Album name:: Stranger Things
Label:: Microverse
Website: dialgo-music.com
Bandcamp
Dialgo is a music group from Tel-Aviv. The group includes Guy Levinberg on Electric Guitar and Synth, Daniel Harlev on Upright and Electric Bass, and Or Alperin on Drums and Percussion.
Dialgo mostly combines modern jazz music with psychedelic sounds and african grooves.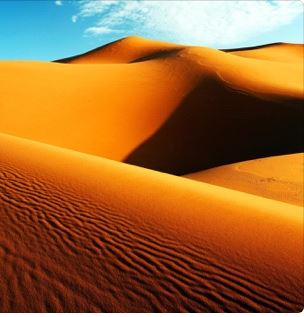 Joel August(USA)-Scarsdale 45
Label: Breathing Music Arts
Website: joelaugust.com
CD Store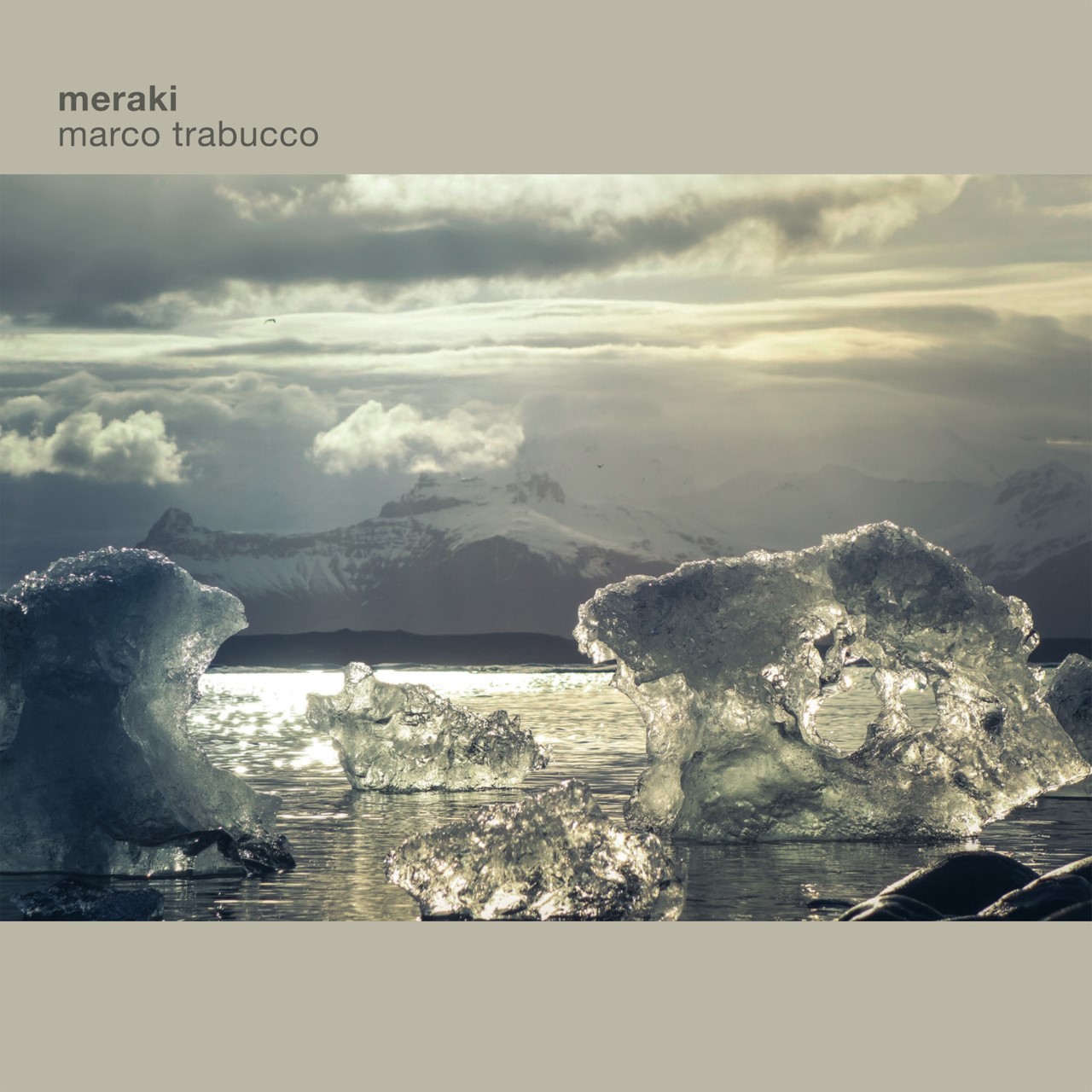 Marco Trabucco(Italy)- Meraki
Album: Meraki
Label: Artesuono
Website
An enchanting album featuring melodic, fluid compositions enveloping the listener with a magic tapestry of warm sonic layers. A smooth merging of bass, guitar and piano into a cohesive interplay that leads to smart exuberant improvisations. Lyrical yet impregnated with sparkling energy Meraki seduces the listener with its inventive moods.
Liner Notes:
Meraki the new project by the italian double bass player Marco Trabucco.
Atmospheres that lead the listener in a deep and delicate journey, a continuous interplay, also  thanks to the precious Federico Casagrande (on guitar) Giulio Scaramella (on piano) and Luca Colussi (on drums) who weave a trio completed from time to time suggestive scenarios and full of that phatos that Trabucco has already been able to demonstrate in the previous "A long trip / with you". A valuable work that, once again, emphasizes the musical quality of the Italian scene. "… This group has experience and taste to sell and puts them at the service of musical
narration, musicians endowed with a solid technique, but never ostentatious …" (E. Pietropaoli)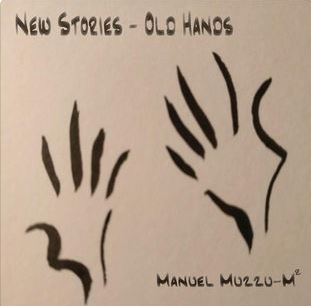 Manuel Muzzu – M²(Italy)- Stolen Notes
Composer:: Manuel Muzzu
Album: New Stories – Old Hands
Website
CD store

The album is a concentrate of all of my music contamination, is in there lot of fusion jazz, smooth jazz, classic jazz and Latin jazz also, played by awesome musicians, where the bass guitar have the most important rule, played with a different techniques (fingering, slapping, muting), and had received lot of good reviews by specialized press.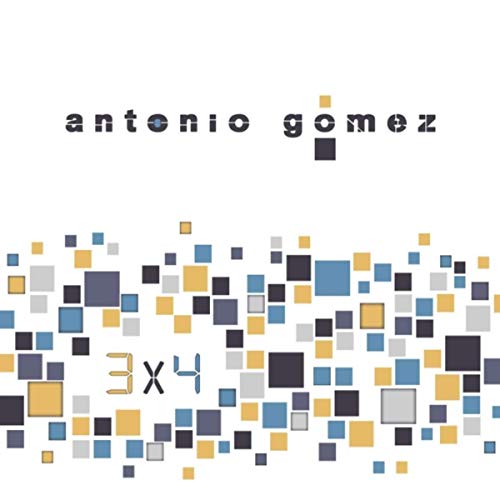 Antonio Gomez(Spain)-Two Jack Lake
Composer:: Antonio Gomez
Album: 3×4
Website
CD store
3×4 es un álbum dedicado al elemento más ancestral de la música, aunque también es posible que sea el más susceptible de sofisticación: hablamos, como no, del ritmo. Y sí, en este caso 3×4 también son doce. Doce composiciones ternarias, aunque a priori pueda
parecer una limitación estilística. El objetivo de este proyecto ha sido precisamente romper el prejuicio existente en hacer un concierto entero o una grabación en tres por cuatro, ya que para nosotros, los músicos, es más habitual hacerlo en compás cuaternario.
Sentir el pulso ternario, mantenerlo psicológicamente, experimentar variantes que nos acercan a África, al vals, al funky, al soul, al flamenco, o al jazz, y también -por qué no- a una nana. Todas estas variantes rítmicas han sido la base para hacer caminar algunas de mis más predilectas melodías, esas que aparecen cada "mucho" tiempo. Y, como es ya marca de la casa, son cocinadas a fuego lento sin más aditivos. Así que no me queda nada más que desearos……Buen provecho!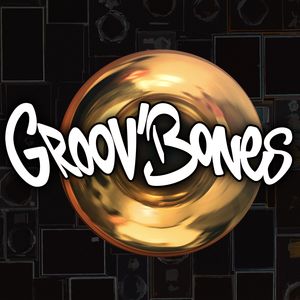 GROOV'BONES(France)-Tancrede
Label:: Chris' Music
Composer:: STEPHANE MONTIGNY
Album name:: GROOV'BONES
Website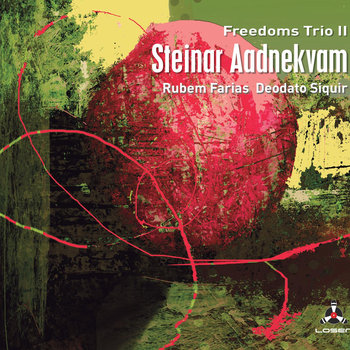 Steinar Aadnekvam, Rubem Farias, Deodato Siquir(Norway, Brazil, Mozambique)-Freedom
Label:: Losen Records
Composer:: Steinar Aadnekvam
Album name:: Freedoms Trio II
Website
CD Store
FREEDOMS TRIO is a 'world jazz rock' group uniting three musicians from three continents. Three outstanding artists on their respective instruments. Acoustic nylon guitarist Steinar Aadnekvam from Norway, electric bassist Rubem Farias from Brazil and drummer/singer Deodato Siquir from Mozambique. The band is based in Stockholm, Sweden and has released 2 albums with the well established Losen Records (Oslo), most recently in 2018. The new album "Freedoms Trio II" has been praised by critics internationally and notably guitar legend Robben Ford strongly endorses the 'Freedoms Trio' in the new album liner notes. The band tours continously and has performed more than 120 concerts across Europe since 2015. "Mr. Aadnekvam dominates the rarefied space afforded to top-flight virtuoso guitarists. This music is, however, also informed by thunderous rumble of bass and drums, all of which makes it a uniquely expressive group." – World Music Report (Canada) "Familiar in its aesthetic-groove-minded world-jazz but rare in the quality of the musicianship." – Jazztimes (UK) "Young genius, bursting with creativity." – Jazz Podium Magazine (Germany)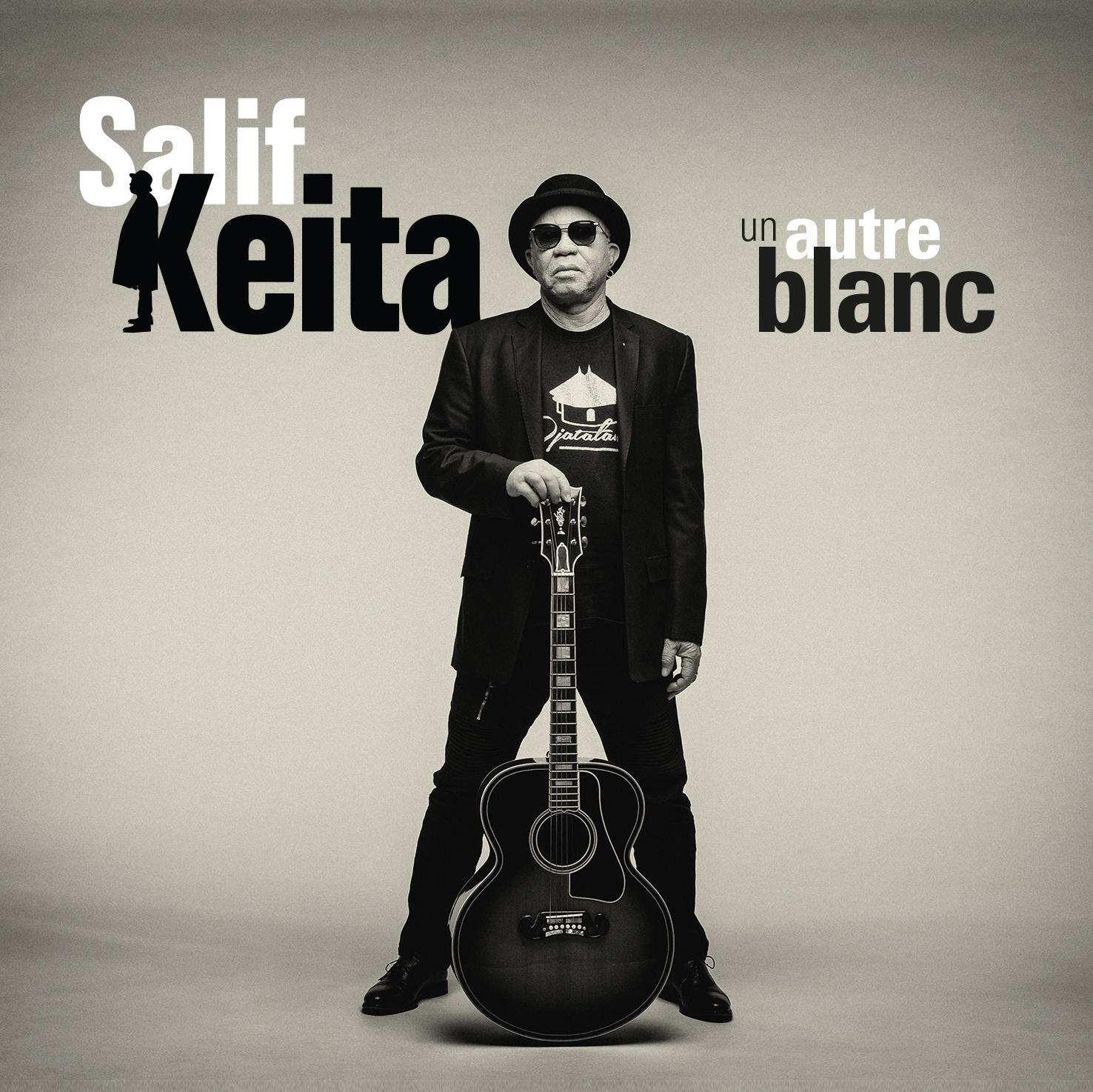 Salif Keita(Mali)-Were Were
Album: Un Autre Blanc
The Harmony of Difference: Salif Keita's New and Last Masterpiece, Un Autre Blanc
Some master artists transform their personal perspective into universally resonant art. That has been Malian icon Salif Keita's way, since his first releases. Never shying from the bold contradictions of his own position as a white-skinned African (as he describes in the moving "La Différence"), as an adored outcast, Keita's songs have moved people across the planet for decades.
Now he asks listeners to consider Un Autre Blanc, his latest (and likely last) studio offering. The album invites his fans to celebrate our many differences and savor the many shades of experience. Un Autre Blanc showcases Keita's songwriting prowess and his skill for lush, emotional arrangements, all revolving around the earthy gravitas of Keita's voice.
Links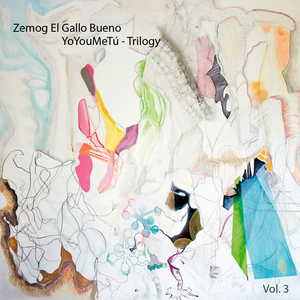 Zemog El Gallo Bueno (USA) –  Americae
Album: YoYouMeTú Volume 3
Website
Volume 3 presents a closing rally to a deep-going, wide-ranging trio of albums. The previous, Volume 2, was sparked by Gomez-Delgado's struggle to rebuild his life while grappling with intense experiences of alienation and migration, Volume 3 revels in the joys of healing love and friendship and the three-chord song–a formula just as potent in Cuba and Puerto Rico as in garage rock ("Sexy Carnitas," "Pianola")–and in life's moments, great ("Wedding Song," "Delgados Feliz") and small ("Quiero Correr," about a really good jog in the park).
Maria Schafer & Shane Savala(USA)-Shape Your Light
Composer: Maria Schafer & Shane Savala
Album: Christmas in the City
Label:: Marsch Music
Website
With an undeniable musical chemistry, singer Maria Schafer and guitarist Shane Savala have crafted this sweet and evocative Christmas album with their special brand of folk-tinged jazz and bossa music featuring favourites and two holiday originals entitled "Shape Your Light" and "Brings Me Back"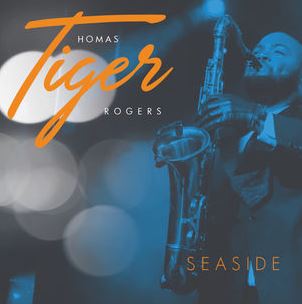 Thomas Tiger Rogers(USA) -Seaside
Label: Tiger Rogers Publishing
Website
CD Store

Debut single from forthcoming album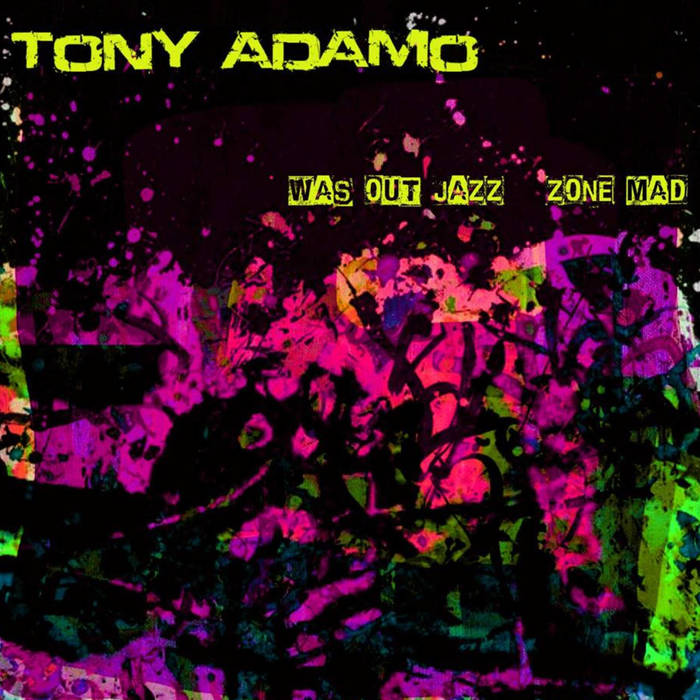 Tony Adamo(USA)-Sonic Henderson
Album: Was Out Jazz Zone Mad
Label: Ropeadope Records
Website
CD Store
This is the poet as a band member – sometimes singing, sometimes beat poet, sometimes a radio presenter, all in synch with the madness of the music.
Tony Adamo Lyrics/Hipspokenword/ Mike Clark Drums/ Mike LeDonne Organ. Jack Wilkins Guitar
https://news.allaboutjazz.com/tony-adamo-releases-was-out-jazz-zone-mad-on-ropeadope-records-available-september-14-2018.php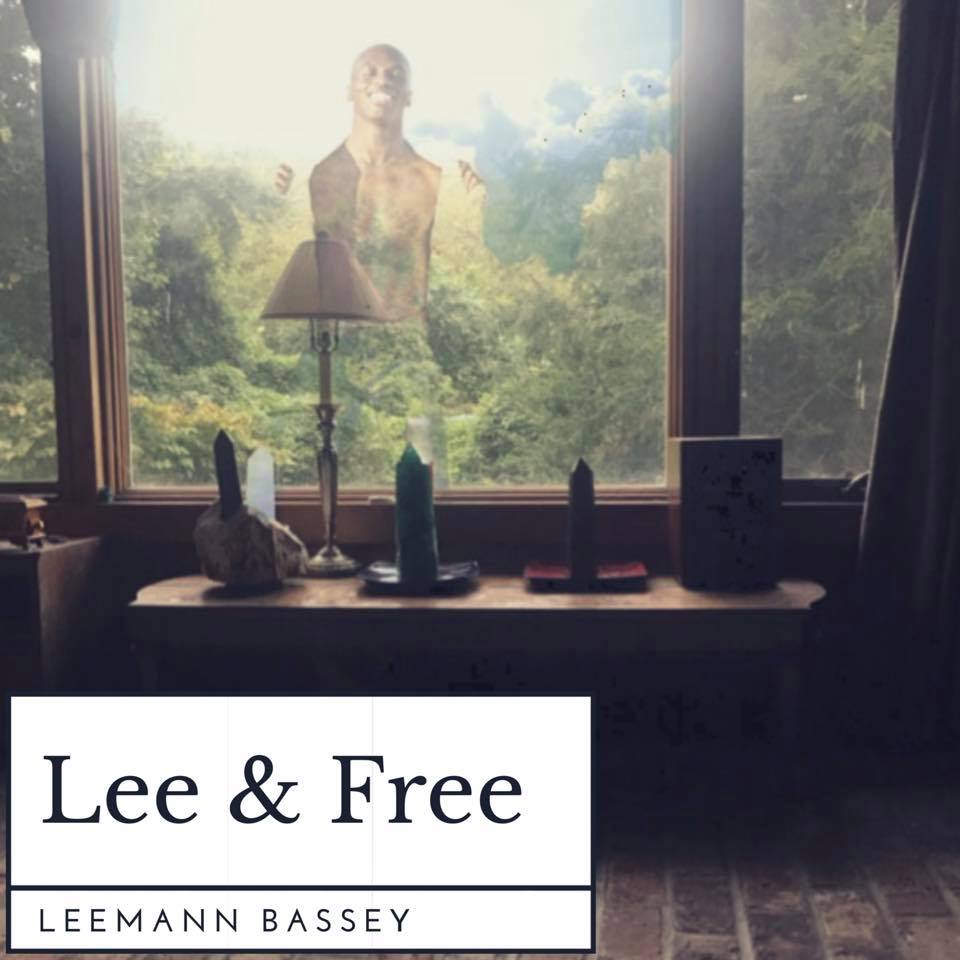 LeeMann Bassey(USA)-Summertime (Lee & Free)
LeeMann Bassey(USA)-Lovin You(Lee & Free)
LeeMann Bassey(USA)-I Believe in You and Me (Cover King)
LeeMann Bassey(USA)-Rock With You (Cover King)
Lee & Free is a 2 track single by smooth Jazz singer LeeMann Bassey. Both tracks on the single touch on love & nature, which are LeeMann's biggest passion. The 2 track single title refers to the freedom LeeMann feels when he is in and around nature.
"Cover King" is the second 2 track smooth jazz cover single from model/singer LeeMann Bassey. In it LeeMann takes on songs from both the King and Queen of pop (Michael Jackson and Whitney Houston). As usual LeeMann gives a unique perspective on legendary musical hits ( as the "Cover King" should).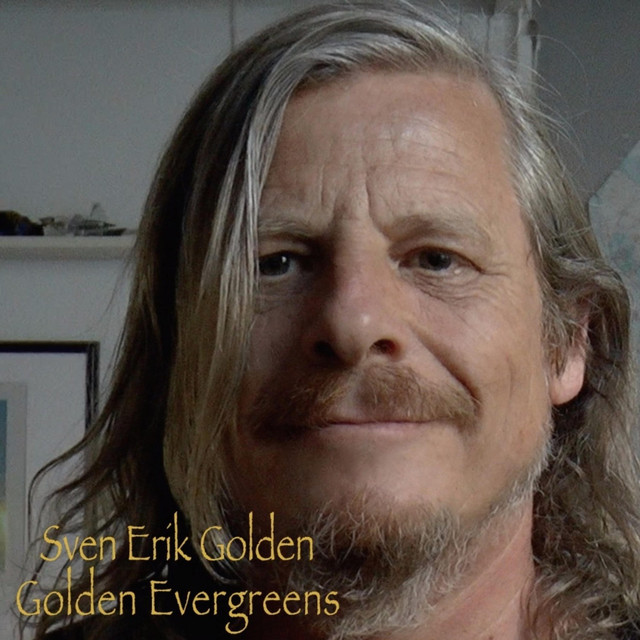 Sven Erik Golden(Netherlands)-Georgia On My Mind
Album: Golden Evergreens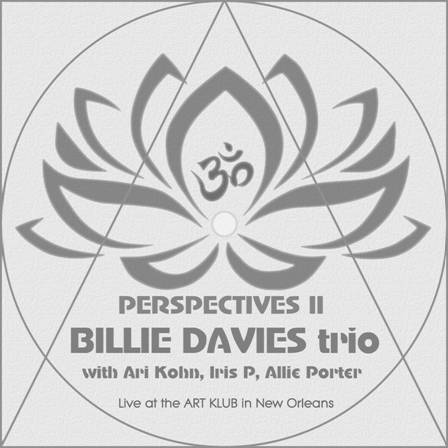 Billie Davies Trio(USA)-Happiness
Album: Perspectives
Label: Billie Davies
Website

CD Store
HAPPINESS (Billie Davies)
(Chakra key: E♭/ E – You need to know who you are)
Choose what you do based on what you love
Choose your friends based on affection
Take nothing for granted and learn to trust
Most people are born good
Choose to be happy
Fight for what you want
And make sure you know what you want
Travel the world
Eat chocolate for breakfast
Have an ice cream dinner
You need to know who you are
Choose to be happy
Persist in choosing to be you, in choosing to be different
By listening to your heart and feeling your soul
Learn who you are
Choose to do nothing if there is no purpose
Choose to own your own life
You need too know who you are
Choose to be happy
"Take the world as you find it
Make the best of the present moment
laugh at Fortune generous or unkind
live for love and art in bold simplicity and naturalness,
There is no sin but that of Hypocrisy." (Gelett Burgess)
"PERSPECTIVES II"
BILLIE DAVIES trio
Billie Davies – drums, Evan Oberla – piano/keys/trombone, Oliver Watkinson – bass
featuring: Ari Kohn – woodwinds, Iris P – vocals, Allie Porter – vocals
live recorded for sound and video at: Art Klub, New Orleans LA
live recording date: June 1, 2018, 8 – 10 pm
recording, mixing, mastering: Mike Davies
video: Marion Hill
tracks
Nature – 11:36 , Life – 06:13 , Happiness – 07:15 , Love – 07:15
Freedom – 16:47 , Art – 13:37 , Rhythm – 14:45
lyrics by: Billie Davies
release date: September 27, 2018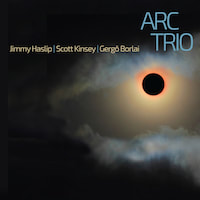 Jimmy Haslip | Scott Kinsey | Gergö Borlai (USA)-West Orange
Album: ARC Trio
Label: Blue Canoe Records
Website
CD Store

Jazz Superstars Jimmy Haslip, Scott Kinsey and Gergö Borlai team up to deliver a powerful album with gorgeous songs, deep grooves and inspiring improvisations. Featuring guest appearances by Vinnie Colaiuta, Gary Novak, Steve Tagavlione and Judd Miller. "Arc Trio" is a must have for fans of virtuosic musicianship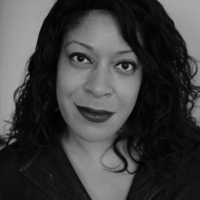 Monique Sherrell Brown  (USA)-Quarter Past (Never Again)
Album: Life After the Blues
Website
CD Store

Monique started her musical career under the direction of the late Collette Black who was well respected in NYC's Cabaret community.  She studied vocals under the guidance of Eadie Scott, Luca Chesney, Elizabeth Russo and Craig Derry.  While she continued to grace the stages of Don't Tell Mama, 53 Below and Laurie Beechman Theater, she joined a Country/Blues band as a backup singer which opened a new and exciting world for her to explore.  She now invests her energies into bringing the musical community a "flavor" of her own.  Her current release "Useless Nights" was nominated for LDM'S 2018 Jazz Award.  It can be heard on indie stations internationally and available worldwide.  Her upcoming EP "Life After The Blues" will be released in August which will be a fusion of Jazz & Country Rock.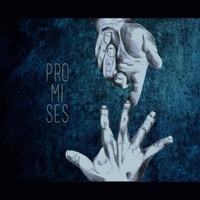 Manos Kourtis(Greece)-An Endlless Way Of Thinking
Album: Promises
Website
CD Store

Manos Kourtis-Guitar
Spyros Rasias-Piano
Agamemnon Mardas-DoubleBass
Alekos Spanidis-Drums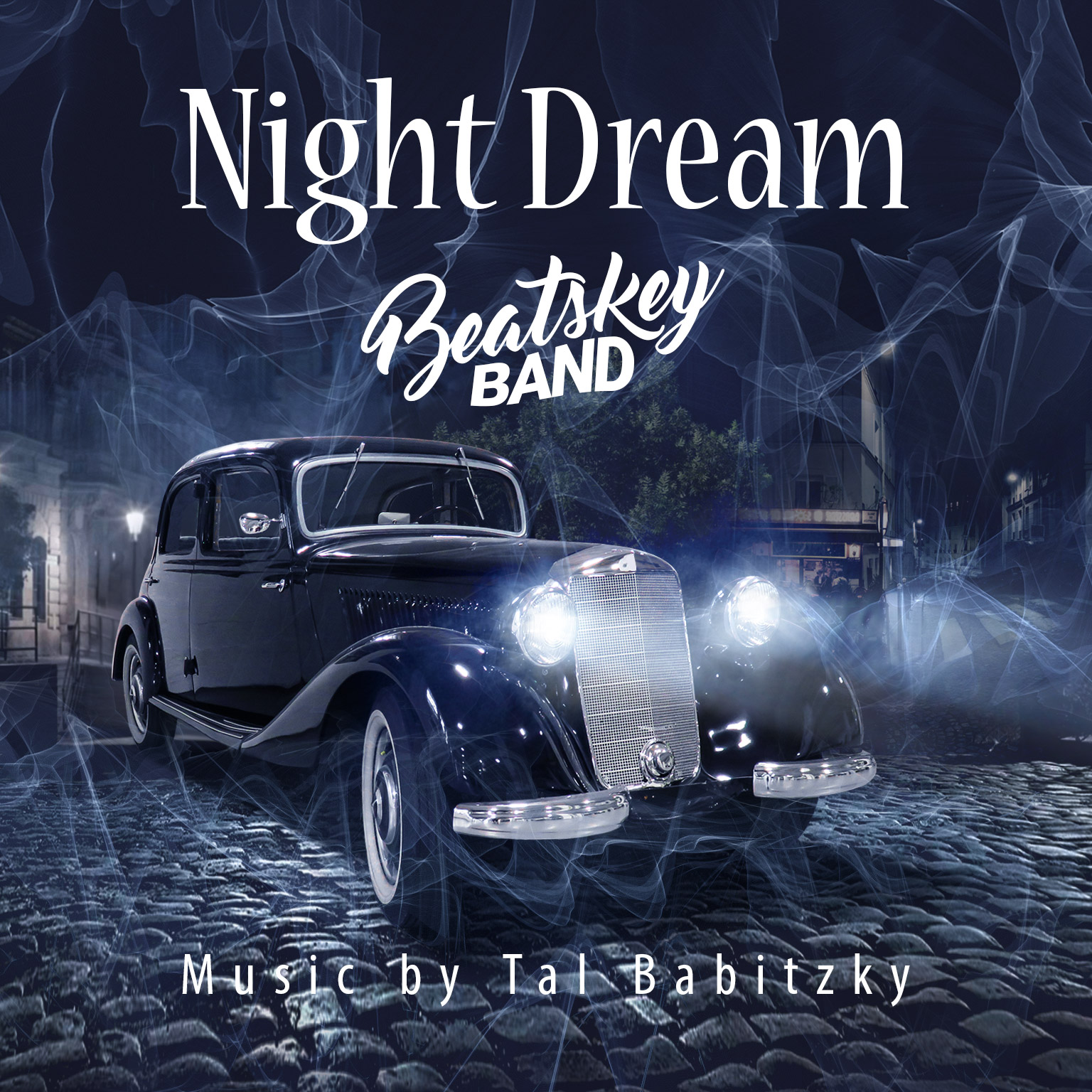 Tal Babitzky and Beatskey Band(Israel)-Atid Lavo
Album: Night Dream
Website
CD Store

A new ethereal fusion album of 11 songs recorded with Beatskey Band during several live sessions in 2017 and 2018. I characterize the genre "Night Dream" as Ethereal Fusion, a unique blend of flavors/genres from all over the world, both powerful and smooth, be it Jazz, Funk, Rock or World music with Elements coming from the Balkan, Ireland and the Middle East.
Tal Babitzky-music,keyboards
Mark Rozen-tenor and soprano saxophone
Dor Assaraf-alto saxophone
Daniel Spitzer, Moran Baron-bass
Shlomi Tweig,Yaron Vaknin-drums
Eilon Turgeman-guitar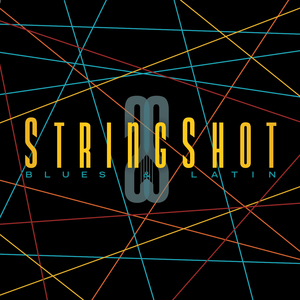 Roy Rogers(USA)/Badi Assad(Brazil)/Carlos Reyes(Paraguay/USA)
-Back to Havana
Album: StringShot
Label: Chops Not Chaps Records
Website
Pre – Order Album Release
One Sheet
Instagram
YouTube
StringShot, the new trio collaboration between legendary blues slide guitarist & producer Roy Rogers, Brazilian guitar virtuoso and songwriter Badi Assad, and South American stringed harp master and violinist Carlos Reyes, harnesses both, bringing blues and Latin music into close dialog while demonstrating how well friendship translates into flawless performances and songwriting. Their beautifully produced debut album, StringShot, leaves ample room for the musical kindred spirits to strut their stuff and move with effortless tenderness.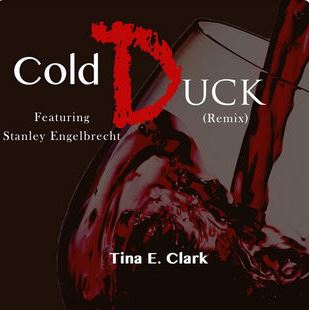 Tina E. Clark(USA)-Cold Duck(remix)
Album: Cold Duck
Website
CD Store
Like many music lovers of her generation, Tina E. Clark has a passion for both the emotional songwriting and atmospheres of artists such as Earl Klugh, Jonathan Butler, Doc Powell , Peter White and George Benson. This remix of an earlier version blends elements of pop, smooth Jazz and Hip Hop. It features the rhythmic fingering of South African guitarist Stanley Engelbrecht.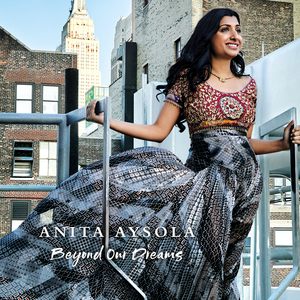 Anita Aysola(USA)
Album: Beyond Our Dreams
Website
Aysola's exploration and discovery are intimately American, a theme she unpacks musically, lyrically, and emotionally on her latest album, Beyond Our Dreams. Produced by a polymath actor and composer of Indian heritage, Samrat Chakrabarti, in collaboration with musical polyglots from the Brooklyn Raga Massive circle, Aysola's songs fold radiant flights of Indian-style improvisation and rhythm into solid storytelling and piano chops. Think Anoushka Shankar meets Randy Newman.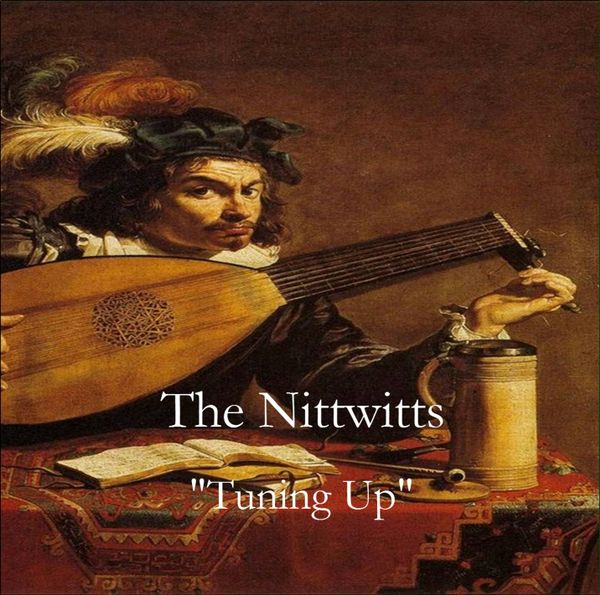 The Nittwitts(USA)
Album: Tuning Up
The Nittwitts sound features a regular but complex pulse with various thematic material lines or chords in a series of brief, dissonant fanfares. No real label such jazz, new age, free jazz, mood music etc. can be placed on the Nittwitts. They have attempted everything from vocal songs to movie tracks; but, their passion remains the freedom to chime in as they wish, producing extraordinary passages of collective improvisation.
Album release on Amazon & iTunes August 1, 2018
The Nittwitts-Funk in My Junk
The Nittwitts-Looking Back
The Nittwitts-Miss You Tom
The Nittwitts-Strange Turn Around
The Nittwitts-Transformed Mind
The Nittwitts-8 by 8
The Nittwitts-Straightforward
The Nittwitts-Try It Again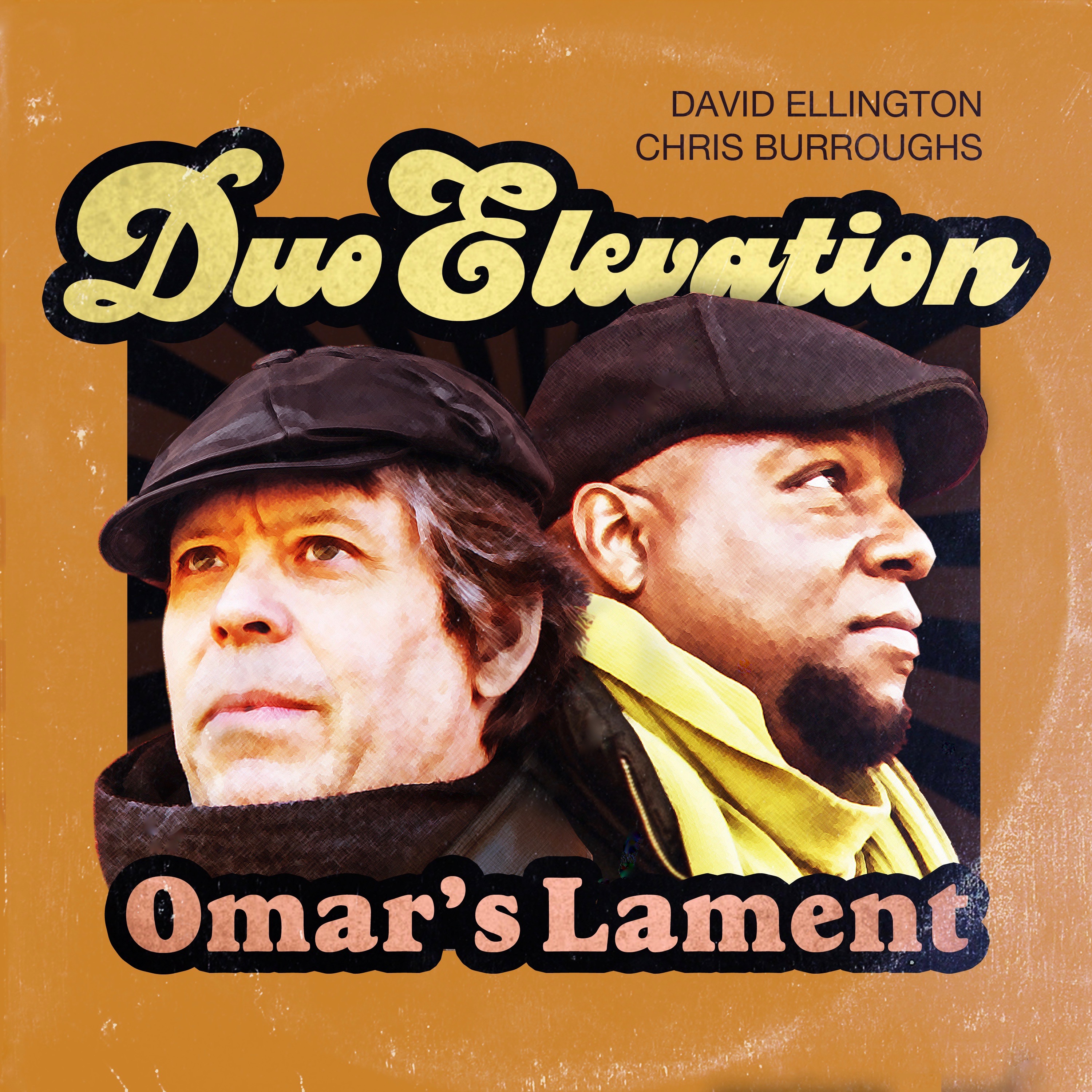 Duo Elevation(USA) – Slingin'
Album: Omar's Lament
Label: Blue Canoe Records
Website
Dynamic organist David Ellington teams up with powerhouse drummer Chris Burroughs to form Duo Elevation with the release of their debut album, "Omar's Lament". Featuring six originals and two covers (Prince & Alabama Shakes), this psychedelia hard-hitting album keeps the spirit of the 1970's alive, fused with a modern-day funky edgy twist.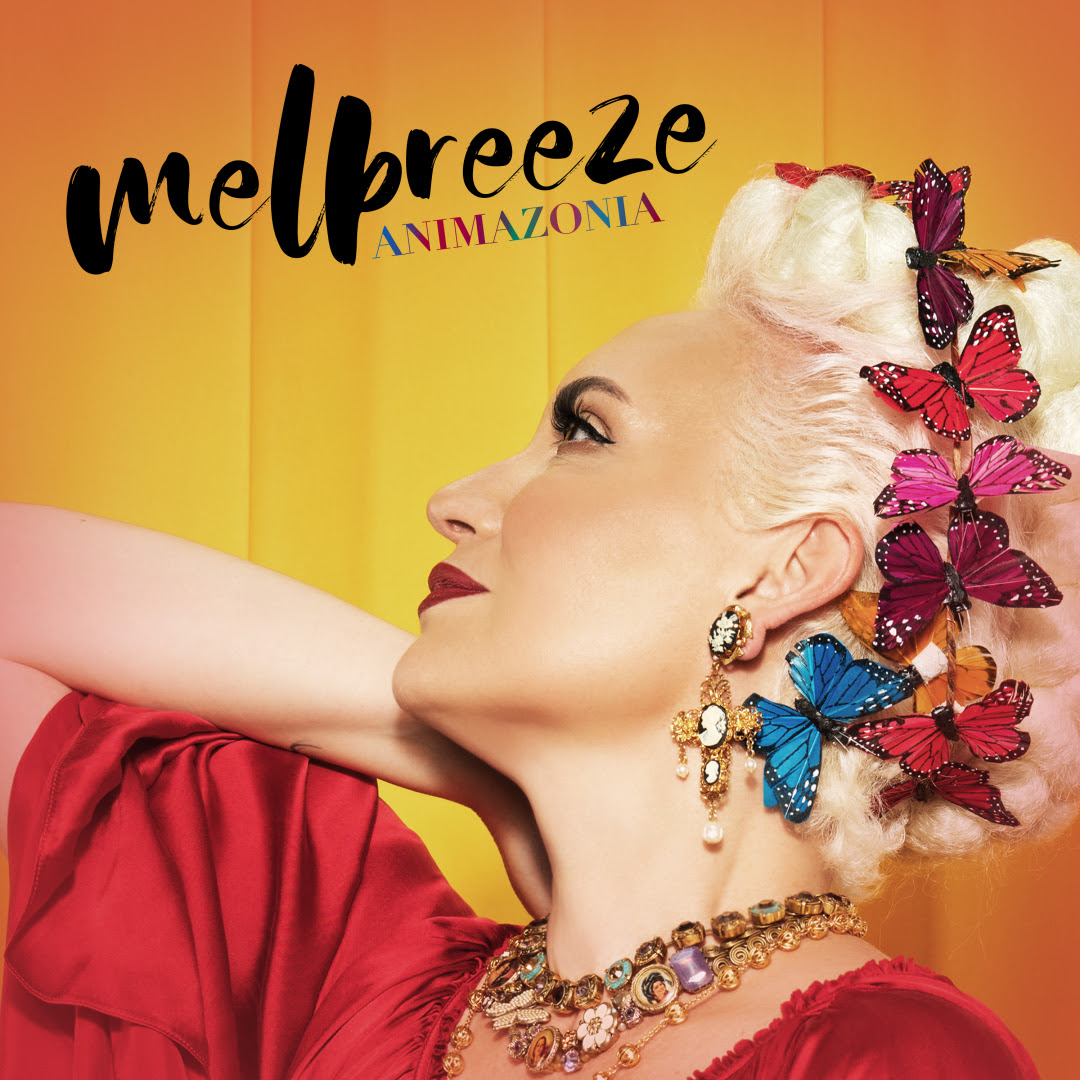 Melbreeze(Turkey/USA)
Album: Animazonia
Label: Blue Canoe Records
Turkish vocalist and visionary MelBreeze's album titled "Animazonia" is a collection of Brazilian flavored jazz composition's produced by Jimmy Haslip (YellowJackets) and Scott Kinsey (Tribal Tech/Joe Zawinul). MelBreeze delivers a breath of fresh air to the Brazilian songbook with her unique vocal stylings.
Featuring: Melbreeze (vocals), Jimmy Haslip, Hadrien Feraud, Selcuk Karaman (bass), Scott Kinsey (keys), Cyril Atef, Gergö Borlai, Gary Novak (drums), Larry Koonse, Jeff Richman (guitar), Brad Dutz (percussion), Bob Reynolds (sax), Uday Kumar Nari (Tabla), Knand Kumar (sitar), Selim Bolukbasi (Tulum), Artyom Manukyan (cello) and Scott Kinsey (mix/master).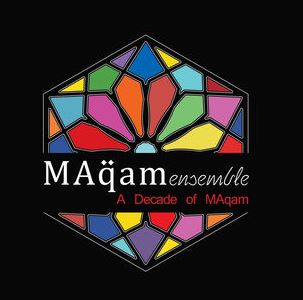 MAqam Ensemble(Syria/Qatar)-One Way Ticket To Damascus
Album: A Decade Of MAqam
Website
CD Store
Youtube Link
MAqam ensemble celebrates 10th anniversary by releasing this double-album to share with you a decade of their unique musical journey.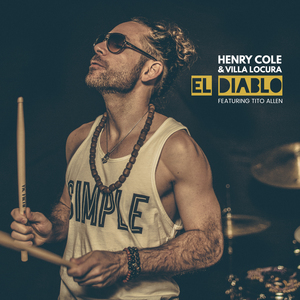 Henry Cole(USA/Puerto Rico)-El Diablo
Album: Simple
Watch Video
Henry Cole: Website
Instagram
Facebook
Drummer Henry Cole transforms the music scene one beat at a time. Described as "the future of drumming," (Bongohead) Cole leads Villa Locura with wide musical range, grace and sheer power behind the drum kit. A Puerto Rico native and a current resident of New York, he has toured throughout the globe, performing in the U.S., Europe, Mexico, Central America, Korea and Japan. He combines various musical influences – Puerto Rican folklore, funk and R&B, jazz and Afro-Caribbean rhythms – creating his own unique genre that bridges the traditional with the contemporary. Henry's main goal is to see music as "One World," a space beyond styles, reaching out to audiences of all kinds with a message of determination and unity. By the end, Henry Cole will "have made you smile, made you think, surprised you, and – most of all – made you want to dance" (JamBands).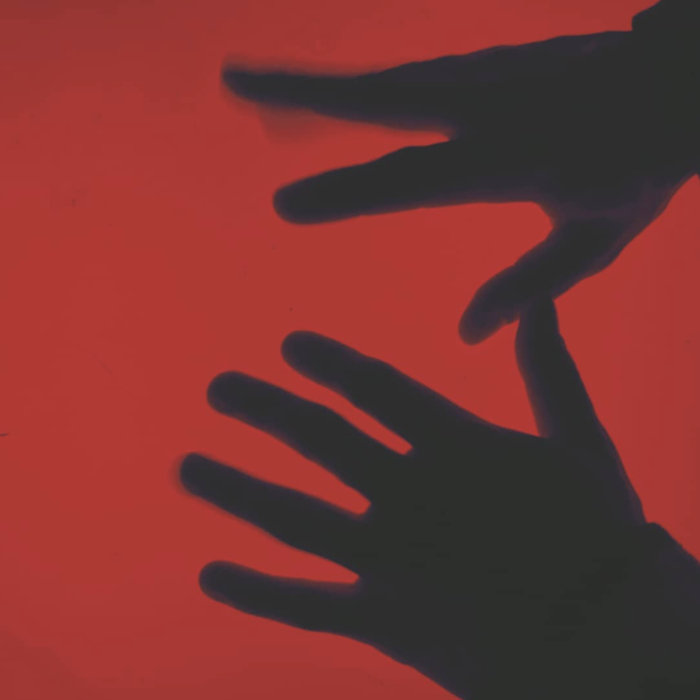 Vly Jones(USA)-Deep Breaths
Album: Vly Jones
Website
CD Store
This 5 song project is an exploration of rhythm, improvisation, and natural musical error. Vly Jones left expectation out of the process in search of full musical freedom. Vly Jones isn't for everyone, but it might be for you. Ask your doctor about Vly Jones.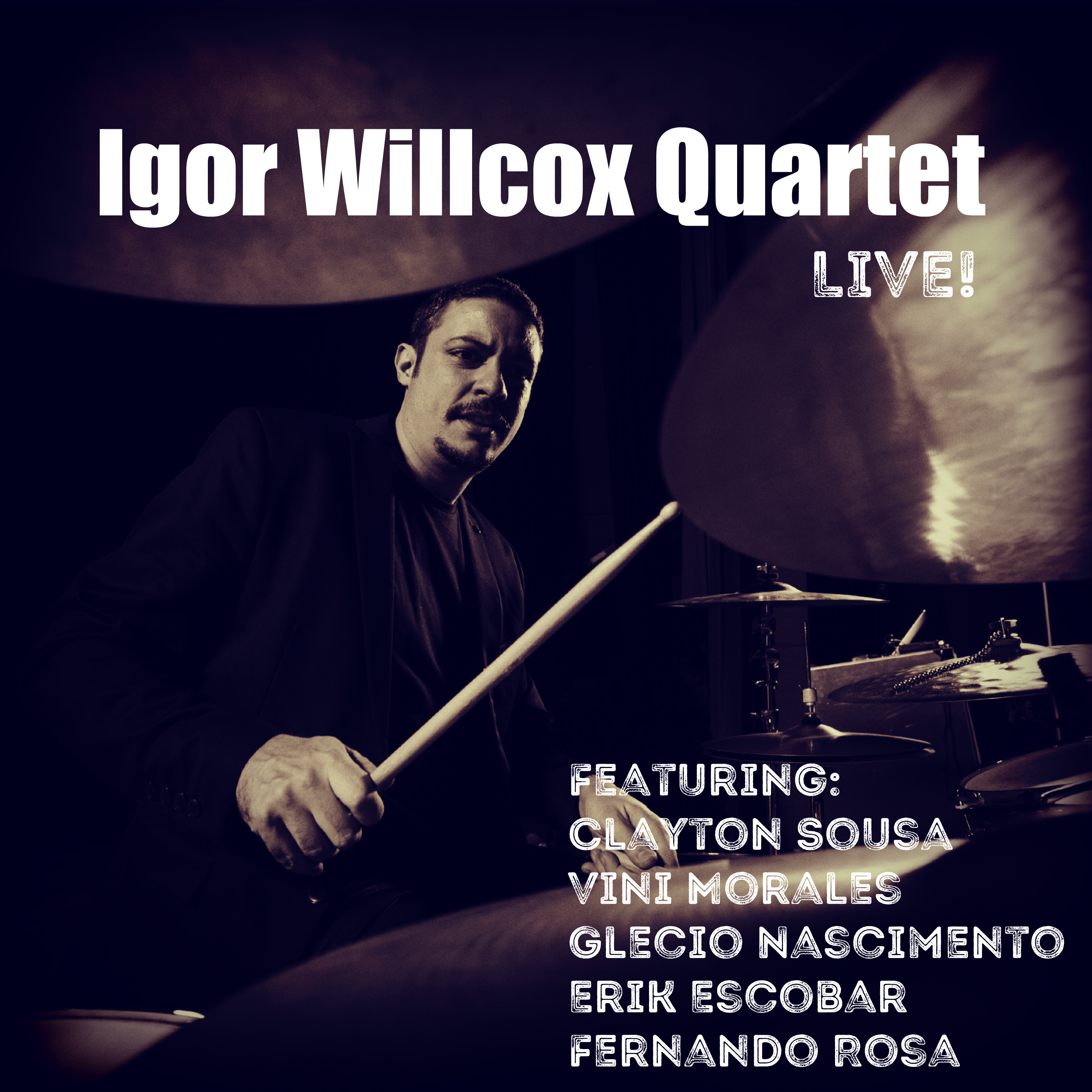 Igor Willcox Quartet – (Igor Willcox, Clayton Sousa, Vini Morales, Glecio Nascimento)(Brazil)- The Scare
Album: Live It Up!
Website
The first Live album of the Brazilian drummer Igor Willcox quartet, captures the spirit of a strongly welded band performing at a high voltage in the most impassioned and interactive way . It features seven originals along with three compositions belonging to jazz fusion legends such as Allan Holdsworth, Wayne Shorter and Lenny White.
Ten tracks of unexpected, creative interactions resulted from the combined strength of four virtuosi musicians, each of them contributing with their inventive skills to a perfect fusion of musicality and rhythms. Fans of jazz fusion will enjoy a high quality album delivered by a phenomenal band fueled  by the natural energy of like minds playing as a singular voice.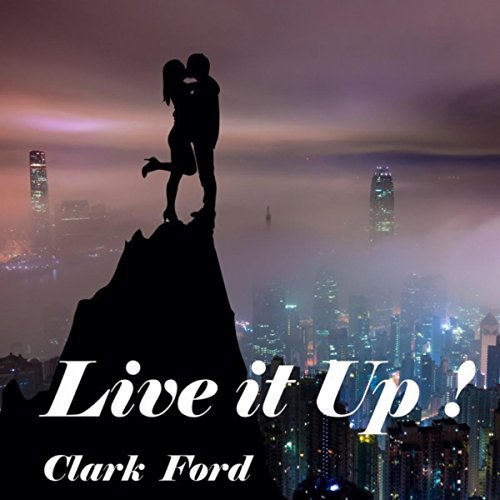 Clark Ford(USA) – Live It Up!
Album: Live It Up!
Live it Up!" was written for "1961 the Musical" by Clark Ford (music and lyrics as a tribute to the Big Band (Frank Sinatra) era of postwar confidence, optimism, and celebration. The lyrics were inspired by well-known sayings of the Greatest Generation. Arranged and performed by Underground Treehouse Studio, Nashville.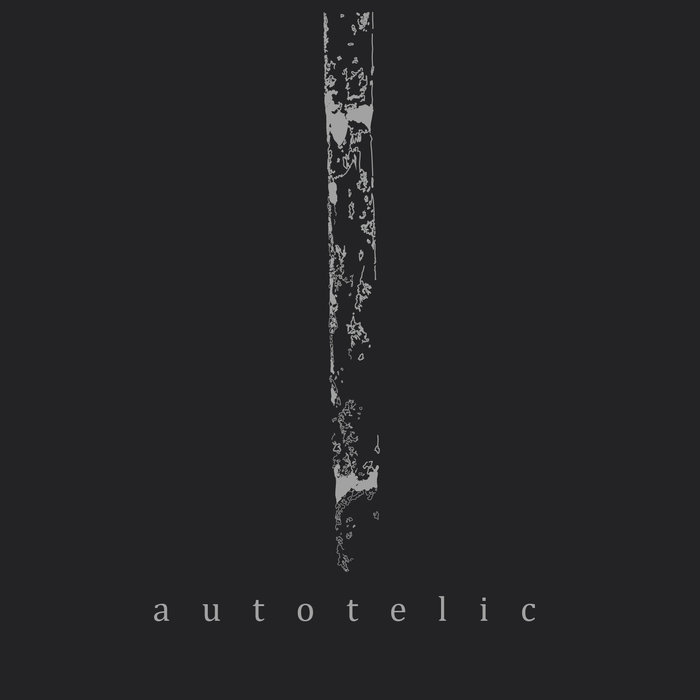 Javier Subatin(Portugal) – autotelic feat. João Paulo Esteves da Silva & Pedro Moreira- #8
Album: autotelic
Label:: Sintoma Records
CD Store
Website

Autotelic is a series of compositions in which Javier looks for places of encounter between contemporary improvisation, written music, the language of jazz and his Latin-American background.
After meeting João Paulo Esteves da Silva, Javier decided to focus the Autotelic compositions on the guitar and piano duo. Finally, this duo can become trio or quartet with the participation of invited musicians.
The central concept of this series of compositions, represented by the word autotelic, is music that has no other purpose but its own exploration and artistic achievement by the interaction between the musicians.
Javier Subatin – guitar and commposition
João Paulo Esteves da Silva – piano
Invited musicians:
Desidério Lázaro – tenor sax
André Rosinha – double bass
Diogo Alexandre – drums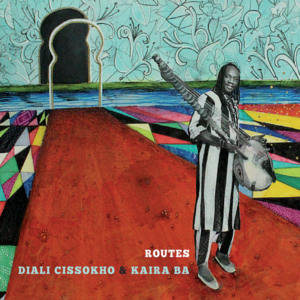 Diali Cissokho & Kaira Ba(USA) – Alla L'a Ke
Album: Routes
Label: Twelve | Eight Records
Website
Twitter
Facebook
YouTube
Soundcloud
"Teeriyaa (Friendship)" Official Music Video
"Mbolo (Unity)" Official Music Video
Salsa Xalel: YouTube
Diali Cissokho & Kaira Ba's music is steeped in ancient West African griot traditions, but propelled into the 21st century by the modernizing impulses of a rock band format. Agile basslines interweave with the melodic twins of kora and electric guitar, undergirded by an explosive rhythm section of traditional percussion and trapset drums. Irrepressible dance groove, serpentine guitar work, and dynamic original compositions draw the listener in. Cissokho's electrifying voice and storytelling convey timeless themes of mythology, migration, justice, and universal love. Together, Kaira Ba's trans-Atlantic music illuminates stories centuries-old, renewing their relevance in a globalized world. In 2014, Diali Cissokho & Kaira Ba received an award nomination for their album The Great Peace by the Africa Music Awards (AFRIMA), the premier music award on the African continent.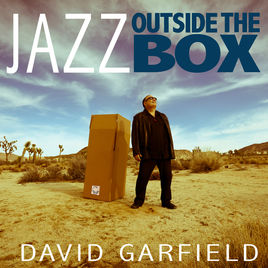 David Garfield-Prophecy
(USA)
Album: Double Vision
Label: Creatchy Records
Website
CD Store
This song incorporates Jazz, Latin, and Folkloric World elements from South America. The album contains many different original and cover songs done in a very fresh and contemporary manner. "Jazz – Outside The Box" is the first in a multi disc, multi genre project entitled "Outside The Box" from industry veteran, David Garfield, keyboardist, producer, arranger, and composer.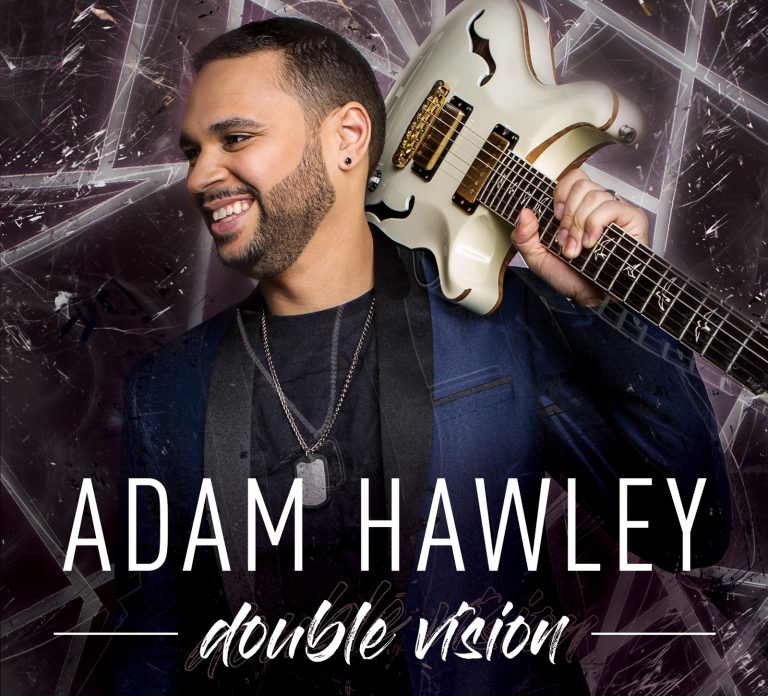 Adam Hawley-Can You Feel It?
(USA)
Album: Double Vision
Label: Kalimba Music
Website
CD Store
Features saxophonist Marcus Anderson, #1 Hit on Billboard, Smooth Jazz Network and Mediabase.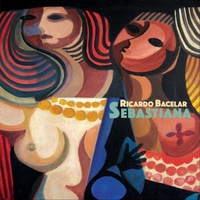 Ricardo Bacelar – Suco Verde / Partido Alto
(Brazil)
Album: Sebastiana
Label: Bacelar Produções
Website
CD Store
The third solo album of the Brazilian pianist, composer and arranger Ricardo Bacelar, entitled "Sebastiana" is being released. Produced by Cesar Lemos (BMI and ASCAP awards in the USA), it was recorded and mixed in Miami, United States, at the legendary Hit Factory (Criteria) and Rebel 11 studios. Its concept gravitates around a Latin American rereading of a Brazilian music repertoire portion. "Sebastiana" was recorded by Brazilian, American, Cuban, Argentine, Venezuelan, Colombian and Peruvian musicians. By researching traditional rhythms, an arrangement laboratory was conceived to implement the fusion of Latin American and Brazilian music elements. It shows contemporary arrangements and a strong jazzy accent, with a subtle percussion that confirms South America ́s influence. The result is unusual and presents an important contribution to the Brazilian music scenario in the international context. It is an instrumental record, having four of its tracks sung. The album is being released in Latin America, Japan, Europe and in the United States, being promoted by several partners, available on digital platforms, CD and vinyl. The musician seeks to create a catalog with artistic quality, with no concern for the commercial market.
Suco Verde
Partido Alto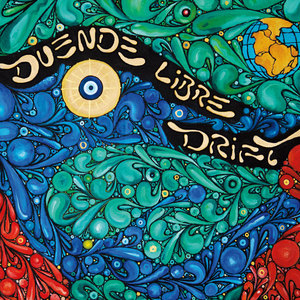 Duende Libre-Kiki
(USA)
Album: Drift (Release Date: June 15)
Website
Soundcloud
YouTube
Alex Chadsey – Website
YouTube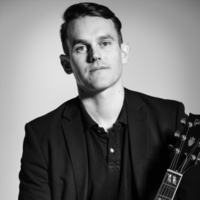 Evan Mustard Trio-Courtesy Hustle
(USA)
Album: Evan Mustard Trio
Evan Mustard – Guitar
Cory Limuaco – Drums
RJ Reyes – Bass
Recorded live at Hallowed Halls, Portland, OR.
Recorded and mixed by Justin Phelps.
Mastered by Justin Weis.
Filmed by Derich Hartfeil.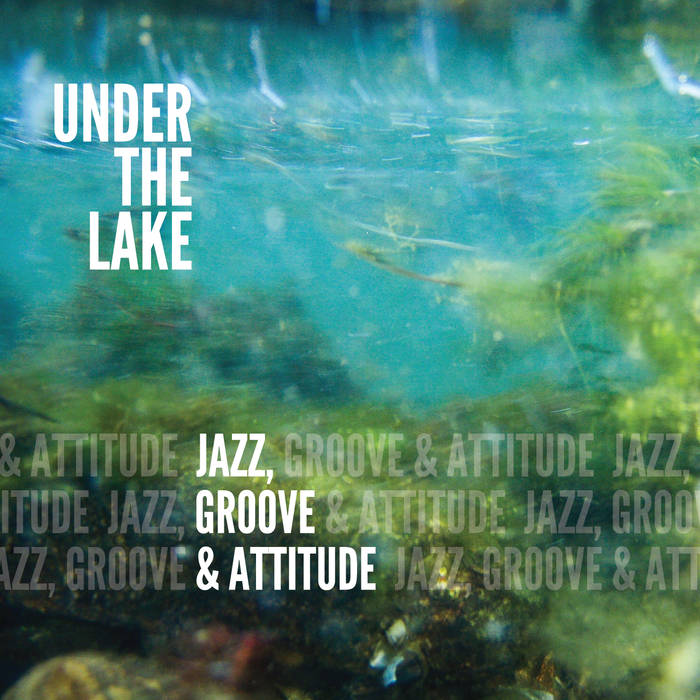 Under The Lake-September Groove
(USA)
Album: Jazz, Groove & Attitude
Label: MIO
Website
CD Store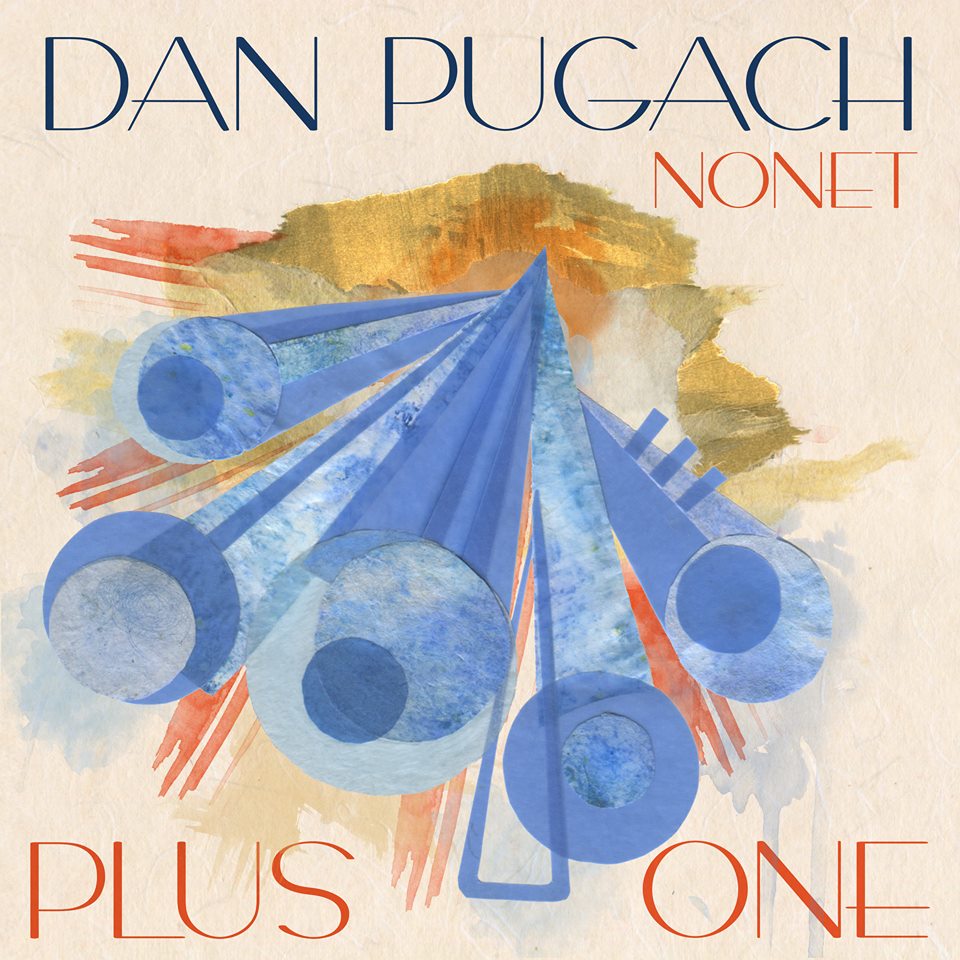 Dan Pugach Nonet-Brooklyn Blues
(USA)
Album: Plus One
Ingrid Jensen, David Smith – trumpet
Mike Fahie – trombone
Jen Hinkle – bass trombone
Andrew Gould – alto sax/flute
Jeremy Powell – tenor sax/clarinet
Andrew Gutauskas – baritone sax/bass clarinet
Nicole Zuraitis – voice
Carmen Staaf, Jorn Swart – piano
Tamir Shmerling – bass
Bernardo Aguiar – pandeiro
Dan Pugach – drums, composer & arranger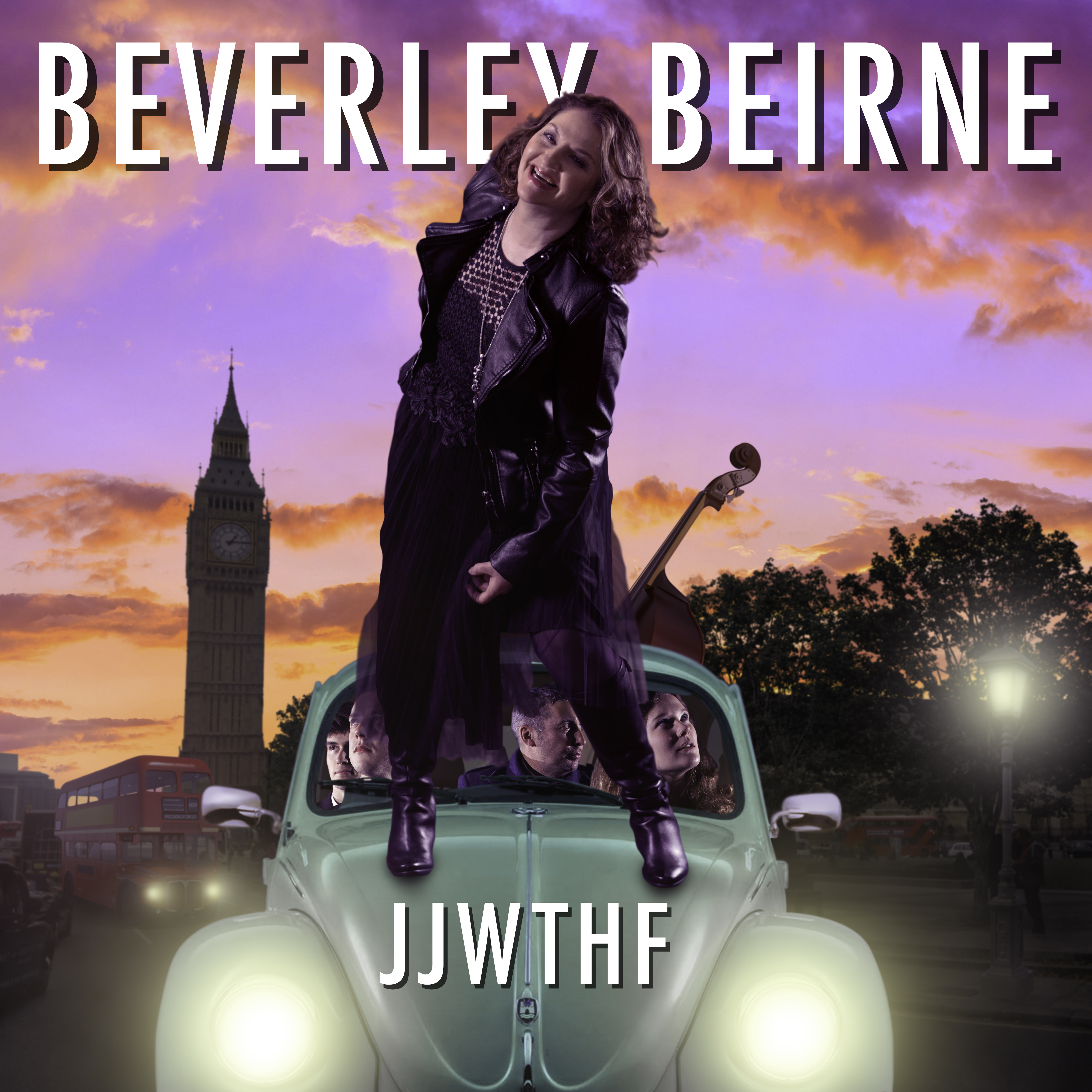 Beverley Beirne-Too Shy
(UK)
(Release date: 11th May)
Album:  Jazz Just Wants To Have Fun
Release date: 15th June
Website
Facebook   Twitter   Soundcloud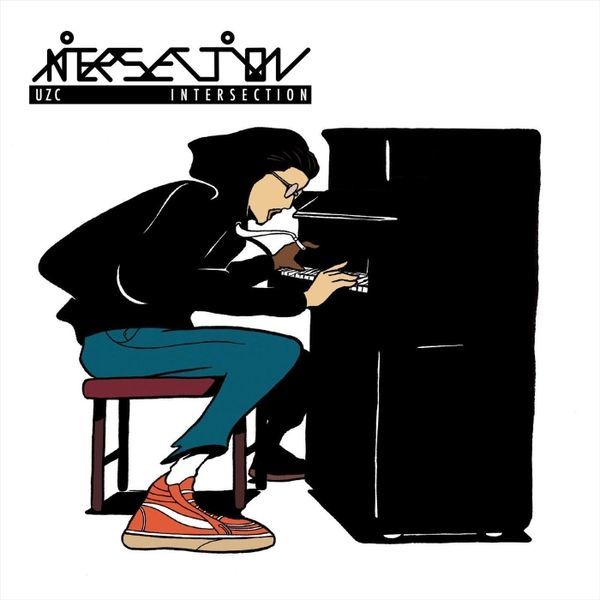 Uziel Colon-Intersections
(Puerto Rico)
Album:  Intersection
Website
CD Store
In this project, I wanted to present music that would reflect who I am; a fusion of different cultures and philosophies. Each song is composed for piano in a Latin Jazz style with hints of Classical techniques and forms. Presented to you, the listener, as a piano/percussion duo, this project is truly a testament that different things can work well together. While the piano is ever connected to my inspirations and life experiences, the percussion comes in strong, chimes in and challenges me to round out a perfect fusion of sounds and melodies.
Intersections – Rhythms from South America meet the sounds of Classical Rondo form; where the Candombe and Samba styles of rhythm meet Mozart.
Iñaki Arakistain Band – Barbarias de Toledo
(Spain)
Album:  Another Road
Label: Malax Records
Website
CD Store
Iñaki Arakistain opens us to a musical concept unprecedented until now in Spain made by a saxophonist, in which Groove music coexists, with influences from Brazilian music, Latin Funk, as well as recently merging Flamenco with those styles, thus enriching its new projects united by the common language of jazz.
He has released his new album "ANOTHER ROAD", his 4th studio ALBUM, made up of excellent musicians from the national and international scene, full of good "Groove Latin" that mixes exotic sounds with roots as deep as Flamenco, Brazilian music, Afro-Cuban folklore and music. African-American as the Funk. Elegantly constructed harmonies and new sounds that travel towards a new musical direction from the most disturbing heart of this experienced and experimental saxophonist.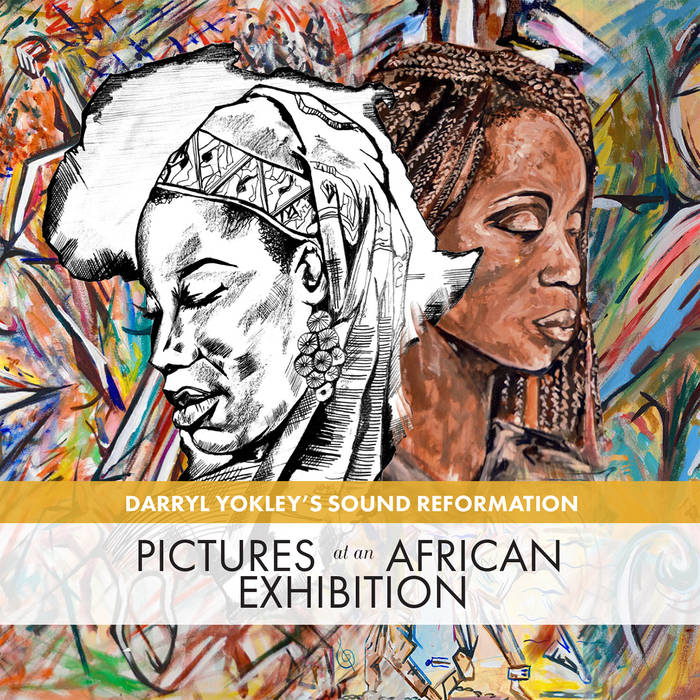 Darryl Yokley-Ubuntu
(USA)
Album:  Pictures at an African Exhibition
Label: Truth Revolution Recording Collective
Ubuntu is the hit track from Darryl Yokley's latest release Pictures at an African Exhibition, where music and art become one. The ensemble for this album is a double drum quintet comprised of his working band with Zaccai Curtis on piano, Luques Curtis on bass, Wayne Smith Jr. on drums, and special guest Nasheet Waits on drums, and they are accompanied by a twelve piece wind ensemble. It tells the story of humankind– its origins, its history, it's hopes for the future, and embraces the things that unite us together as one human family.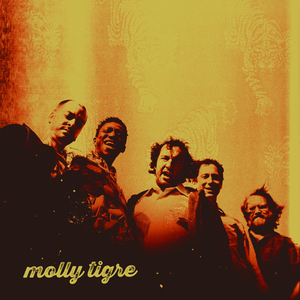 Molly Tigre-Couscous Timbutu
Album:  Molly Tigre
(USA)
Molly Tigre marries the rhythms and melodies of African music– especially the entrancing styles from Ethiopia and Mali- with a uniquely progressive and exploratory jazz sound. Featuring the compositions of saxophonist Mitch Marcus (Donovan, Dave Dreiwitz) and bassist Ezra Gale (Super Hi-Fi, Aphrodesia), the band also features saxophonist Chris Hiatt (Japonize Elephants), drummer Joe Abba (Dave Douglas, The Ramones, Donny McCaslin) and percussionist Ibrahima Kolipe Camara (National Dance Company of Guinea, Kakande). The New York City based-quintet has been stewing since 2015, but their wide-ranging sound hasn't been captured on tape until now. Their debut album, recorded at Nine Lives Studio in Jersey City and at The Creamery in Brooklyn, features eight ear-popping tracks that range from the imaginary Bollywood-meets-West Africa mash-up "Hello Bolly" to the searing funk of "Lebanese Blond" to the outer space jazz of "Y Knot" to the winking homage to classic 70's Ethiopian groove, "Ethiofreaks," which even comes complete with guest vibraphone  (from Tommy Mattioli) and Farfisa organ.Memorably described as "Ethiopian funk drinks a progressive jazz cocktail at Miles Davis' 1970's loft party," Molly Tigre's polyrhythmic stew is music for the body and mind.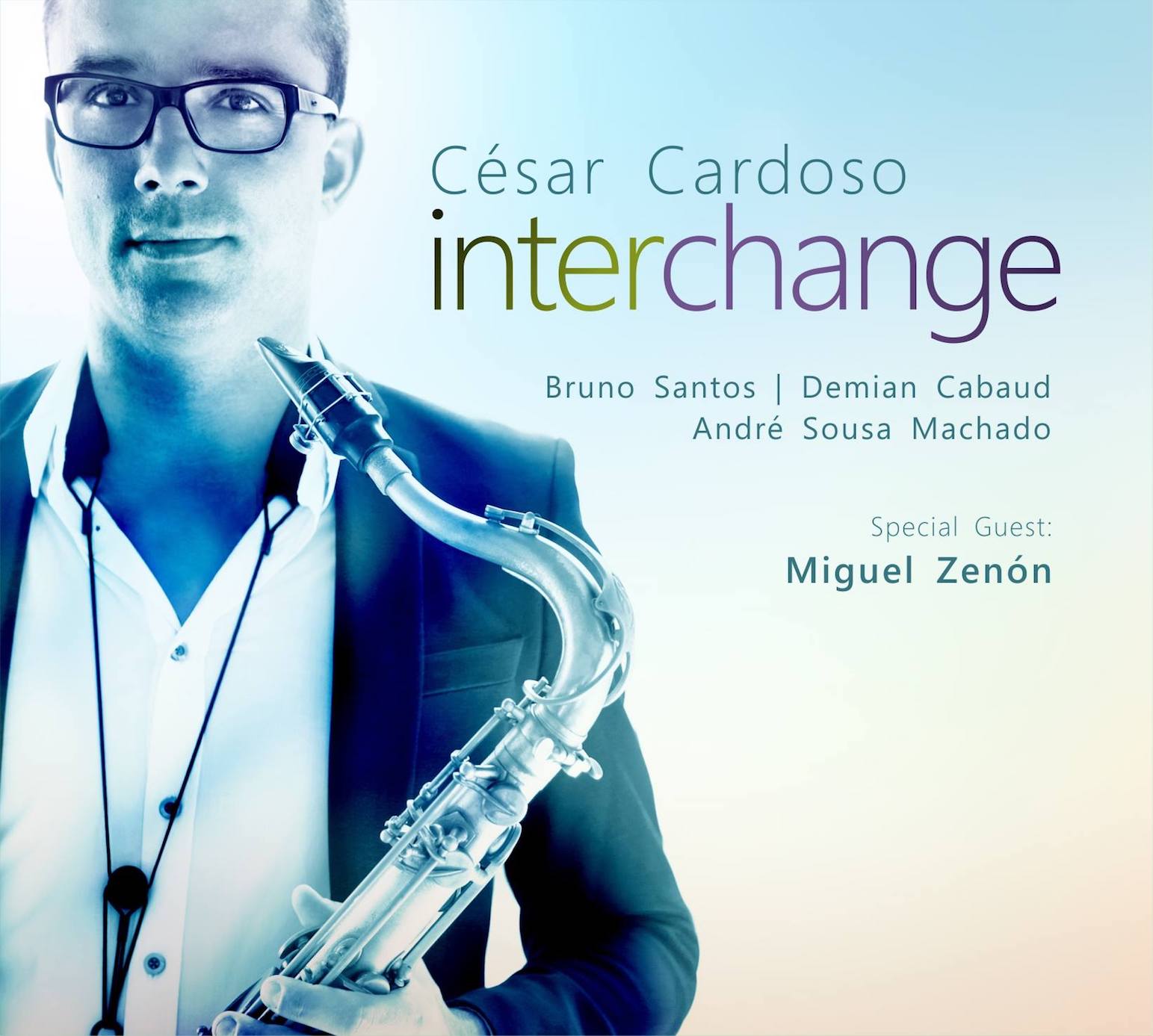 César Cardoso – Interchange
(Portugal)
Album:  Interchange
Website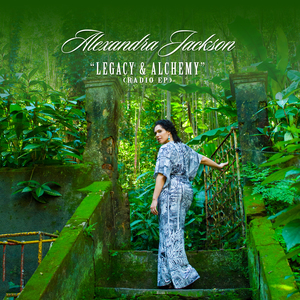 Alexandra Jackson: Sonho Meu
(USA)
Album:  Legacy & Alchemy
Legacy & Alchemy
"We wanted to bring together Brazilian and American musicians and create something around the vocals, and to our pleasant surprise, it was an American vocalist who made this possible," remarks Hebert. "We embraced the highest level of Brazilian music, with its great musicianship. The highest levels of Brazilian music and American jazz have always resonated."
Alexandra's Facebook    Alexandra's Instagram    Alexandra's Twitter    Alexandra's Vimeo    Facebook (Album)    Instagram (Album)    Twitter (Album)    Vimeo (Album)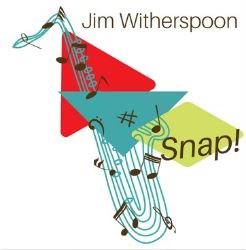 Allan Licht-Snap!
(USA)
Album: Snap!
ABL RECORDS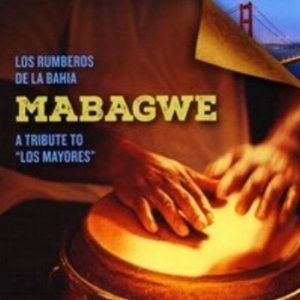 Los Rumberos de la Bahia-Oye Mi Omele
(USA)
Album: MABAGWE – A TRIBUTE TO "LOS MAYORES"
Eguin Eje Records
Rumbas of Remembrance: Master Musicians Michael Spiro and Jose Luis Gomez Honor their Afro-Cuban Elders on Mabagwe
More info
Buy CD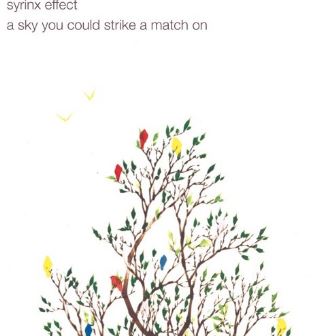 The Syrinx Effect – The Bankrobber Song
(USA)
Album:  A Sky You Could Strike A Match On
Syrinx Effect is an interstellar-folk-punk-jazz duo from Seattle combining improvised chamber music with electronics and composed sections for their adventurous new album, A Sky You Could Strike A Match On. Vinyl/Digital Release date: February 9, 2018
KATE OLSON – [saxophone/effects/composer/producer ]
NAOMI SIEGEL – [trombone/effects/composer/producer/recording Soaker]
www.syrinxeffect.com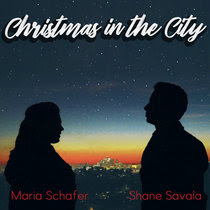 Maria Schafer – Body and Soul
(USA)
Album:  To Know Love…
"A knockout debut (NYC Jazz Record)", this beautifully crafted presentation from LA-based vocalist Maria Schafer features her modern arrangements of jazz standards and Brazilian tunes with a core guitar trio.
www.mariaschafer.com
Robin Menuett Trio – Basil Street Station
(USA)
Album:  Speakeasy 1941
Award-winning jazz pianist JazzMond Robinson is known for his unique cutting edge style of bebop and swing. He provides a highly entertaining performance with a rich sound in present and past jazz. Innovative Pianist JazzMond Robinson weaves a rich tapestry of music, which includes some originals that will allow the listener to experience the personal expressions by the artist.
CD store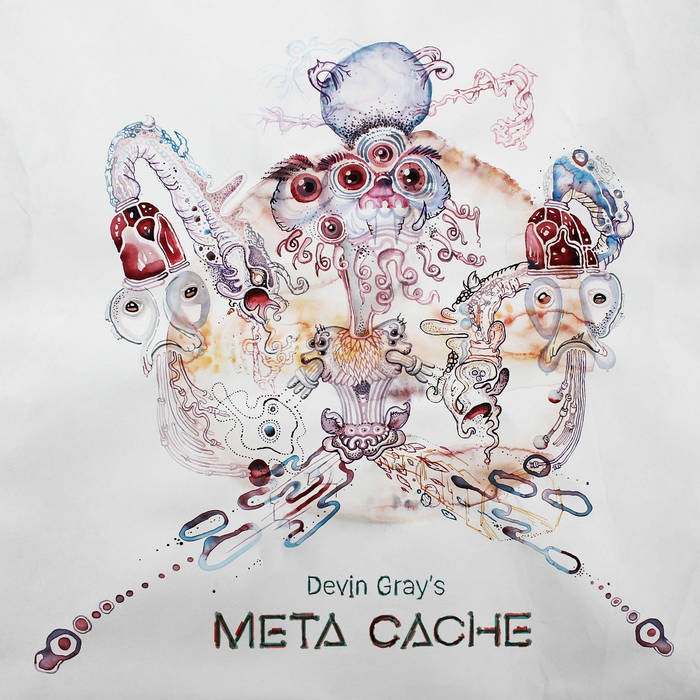 Devin Gray-Meta Cache
(USA)
Album: Meta Cache
Label: Rataplan Records
Devin Gray's Meta Cache
Let your Meta Musical Cache out!
Alleviate the stacks of compositions taking space in my small brain/room!
Jeremy Viner-clarinet
Elias Stemeseder-piano
Kim Cass-bass
Devin Gray-drums/composition