Featuring 2013 releases from world class musicians from Italy, USA, Indonesia, Cyprus, Norway, Serbia, Bolivia, Belgium. A fusion of genres and styles transcending geography and cultures reflecting a world of diversity rich in sounds and colors. Soft Machine Legacy, Roberto Magris, Marbin, Efecto Mandarina, Tony Adamo, Maurizio Minardi, Nastazio Gkoumas, Billie Davies, Elliott Ranney, Harlequins Enigma, The Wrong Object, Simakdialog, I Know You Well Miss Clara, Dusan Jevtovic, Dewa Budjana, David Wright, Gino Foti, Natalie Jean, Dimitrije Vasiljevic, North Eastern Allstars.
Download here

Joi, 16 octombrie 2014 (19.00) Florin Raducanu va concerta in cadrul seriei "JAZZ PE ROMÂNEȘTE" la Sala Radio, Bucuresti. Concertul va putea fi ascultat în direct la Radio România Cultural şi Radio România Muzical si in streaming pe www.radiorormaniacultural.ro şi www.romania-muzical.ro.
Comunicat de presă - Orchestrele și Corurile Radio România
Seria Jazz pe româneşte revine la Sala Radio pentru un nou sezon: primul eveniment cu pianistul Florin Răducanu şi BIG BAND-ul Radio
Seria "JAZZ PE ROMÂNEŞTE" revine la Sala Radio pentru un nou sezon
---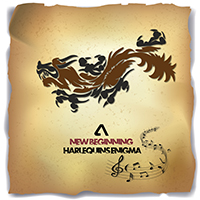 Harelquins Enigma new jazz track called "A new beginning". has received a 6.1 out of 10 using a bronze review at reverbnation.com Download from Itunes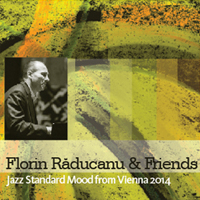 FLORIN RADUCANU released a new live album: "Florin Raducanu & Friends – Jazz Standard Mood from Vienna 2014" on sale on his website
NATALIE JEAN released her self-titled album on sale on . Itunes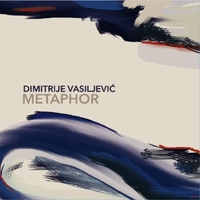 DIMITRIJE VASILJEVIC Dimitrije Vasiljevic's new album Metaphor has been released in the United States on July 22, 2014 and is now available on iTunes, Amazon, CD Baby and Google Play stores.