Online courses / Instructional Videos

Jazz Papers

CONTINENTAL DRIFT: 50 years of jazz from Europe
Zack Moir
Edinburgh Napier University, Popular Music, Faculty Member
Edited conference proceedings, including papers from: William Bares Emma Webster Petter Frost Fadnes Chris Inglis Michael Kahr Renée Stefanie Matthias Heyman

THE BLUE NOTE OF DEMOCRACY (JAZZ AND DEMOCRACY)
Ziga Vodovnik  
University of Ljubljana, Faculty for Social Sciences, Political Science, Faculty Member
Abstract: The article starts from the assumption that old criteria for analysing the state and perspectives of democracy – e.g. sovereign state, party pluralism, elections , representation, national identity, market economy etc. – are wholly obsolete categories that no longer have any connection to the current dynamics of democratic innovations. For these reasons, the article appropriates the jazz idiom as a convenient metaphor and discourse to highlight epistemological and methodologi-cal challenges entailed in understanding democracy. In the last part, the article indicates deeper and substantial…

The Early Performance of Jazz Music in Turkey
Yaprak Melike Uyar
Abstract: This article investigates the emergence of jazz music in Turkey and its early years of performance. The early years of jazz music in Turkey cover the time period between 1923 and 1941; the former represents the declaration of the Turkish Republic and the latter stands for the first performance of a 'real' jazz band, Swing Amatör, as stated by musicians and chroniclers of the period. This study is based on oral history interviews conducted with jazz musicians who experienced the 1930s and 40s.

Storytelling in Jazz Work as Retrospective Collaboration
Fumi Okiji
Northwestern University, Performance Studies, Post-Doc
Abstract: Storytelling has proved to be a useful metaphor in jazz commentary and analysis. Within such literature it is invariably solos, portrayed as discrete cultural articles, that "tell a story" through their adherence to internal coherence and logic. This prized autonomy is modeled on that which we find in the modern European tradition. Pathbreaking studies by scholars such as Ingrid Monson, Paul Berliner, and Keith Sawyer have redressed this hegemony in highlighting the importance of collaborative work in jazz.
Sound of the Break: Jazz and the Failures of Emancipation
Bridget R. Cooks, Graham Eng-Wilmot
Abstract: This article analyzes four musical works written for the commemorative centennial year of the Emancipation Proclamation, 1963: We Insist! Max Roach's Freedom Now Suite, featuring the vocalist Abbey Lincoln; Duke Ellington's theatrical production My People; John Coltrane's "Alabama"; and Nina Simone's "Mississippi Goddam." This diverse set of songs expresses the contradiction of Black life and death in America during the modern civil rights movement. Within the structure of each musical piece is a tension described as "the break" in which resistance to the disavowal of Black suffering and the demand for true freedom is performed. The analysis of such breaks helps explain the tenuous position of Black performers in this moment, the precipice they navigated onstage in 1963, as well as a larger tension that undergirded the Black freedom struggle: namely, the impulse to celebrate liberation against a cognizance of its failure to materialize in any substantive form.
The impact of (jazz) festivals: An Arts and Humanities Research Council-funded research report
Emma Webster
University of East Anglia
George McKay
University of East Anglia
Abstract: Festivals are an essential part of the jazz world, forming regularly occurring pivot points around which jazz musicians, audiences, and organizers plan their lives. Funded by the Arts and Humanities Research Council, the purpose of this report is to chart and critically examine available writing about the impact of jazz festivals, drawing on both academic and 'grey'/cultural policy literature in the field. The review presents research findings under the headings of economic impact; socio-political impact; temporal impact and intensification and transformation of experience; creative impact – music and musicians; discovery and audience development; place-making; the mediation of jazz festivals; and environmental impact. It concludes with a set of recommendations for future research, which identifies gaps in the field. To accompany the review, a 100-entry 40,000 word annotated bibliography has also been produced, which is accessible online.
Birth and Evolution of Jazz as Effects of Cultural Transfers
Stefano Zenni
Abstract: The mission of this essay, based on the book Storia del jazz. Una prospettiva globale [The History of jazz in a global perspective] by Stefano Zenni (Storia del jazz. Una prospettiva globale. Viterbo: Stampa Alternativa, 2012), is to treat cultural transfer in jazz as an example of complex influences caused through migration and forced migration. The paper will show how jazz evolved from such complex transfer, considering different layers of cultural interaction through geographical, economical and musical forces. This complex transfer is still in place in more recent developments of the music due to its productive nature. What interests us here is to understand how those forces one century ago produced a new music, which, moreover, was immediately perceived by contemporaries as something innovative, breaking the traditional rules of music.
"Do not fear mistakes – there are none": The Mistake as Surprising Experience of Creativity in Jazz
Alessandro Bertinetto
Università degli Studi di Udine / University of Udine, Department of Humanities and the Cultural Heritage – DIUM, Faculty Member
Abstract: Like pianist Kenny Barron, who once said that, "if you do not make mistakes, you do not play jazz" (cf. Rüedi, 2001; p.53), Miles Davis claimed: "When they make records with all the mistakes in, as well as the rest, then they'll really make jazz records. If the mistakes aren't there, too, it ain't none of you" (Walser, 1995; p.176). However, countless sources (including webpages and books) credit Miles with the following sentence as well: "Do not fear mistakes – there are none". Both claims seem to be wrong. Moreover, they are jointly inconsistent.(…)
Improvisation and Jazz: Implications for International Practice-1995-International Journal of Music Education
David Elliott
New York University, Music and Performing Arts, Faculty Member
(Front Matter of DMA Dissertation) Developing Collective Musical Personae: A Toronto-Based Study of the Performance Practices of Stable Jazz Groups
Ian Sinclair
University of Toronto, Music, Graduate Student
Artistry in Jazz Education
An essay on Jazz Education and Stan Kenton's involvement. From the Tantara CD, "Horns of Plenty, Volume 3"
Terry Vosbein
Washington and Lee University, Music, Faculty Member
"Birds of Ire? Structure, Texture, and Influence in the Music of the Mahavishnu Orchestra" (conference paper, 2001)
John Covach
University of Rochester, Institute for Popular Music, Faculty Member
This paper examines parallels between jazz-rock fusion of the late 1960s/early 1970s and well-established jazz practices in the 1950s and 60s, focusing especially on the music of John Coltrane and John McLaughlin's Mahavishnu Orchestra.

Jazz History Books
Soul Jazz
Bob Porter
Soul Jazz is a history of jazz and its reception in the black community in the period from the end of World War II until the end of the Vietnam War. Previous histories reflect the perspective of an integrated America, yet the United States was a segregated country in 1945. The black audience had a very different take on the music and that is the perception explored in Soul Jazz.
The Jazz Edge Orchestra…A Quarter Century of St. Louis Big Band Jazz, 1990-2015
The Jazz Edge Orchestra 1990-2015 History Book, recounts and celebrates the history of one of St. Louis' premier "Big Bands". This compilation of news articles, photos and memorabilia from the archives of George C. Davis, III and Dr. Don Cook, Sr., also includes interviews with the Orchestra's music directors Robert Edwards, Prince Wells, III, Anthony Wiggins, and Thomas Moore about their lives as musicians, the nature of jazz, and their commitment to the St. Louis jazz scene.
The History of Jazz
Ted Gioia
A well-written, widely-researched, enjoyable read for both fans and scholars of jazz. Features descriptions of all the important players and places in jazz history. Begins with the earliest roots of jazz and concludes in the present. New to this Edition: Covers the leading jazz instrumentalists of the decade since the first edition's publication. Explores how changes in technology and distribution have affected the music. Addresses in greater detail "Smooth Jazz," jazz-oriented hip-hop and other controversial subgenres. Provides more insight into the economic underpinnings of jazz. Expands the focus on jazz outside of the United States
Jazz: America's Gift: From Its Birth to George Gershwin's Rhapsody in Blue & Beyond
Richie Gerber (Author), Miguel Covarrubias (Illustrator)
In Jazz: America's Gift, Gerber draws from his unique perspective as an accomplished musician, comedian, impresario, and George Gershwin scholar. Kirkus Reviews writes, "[Gerber] makes a strong, enthusiastic case for Gershwin's contributions to jazz, something that many jazz historians, according to the author, don't often acknowledge ("As far as George Gershwin goes—jazz can't live with him and jazz can't live without him!")."

Jazz Instruction Books
Speaking of Jazz: Essays and Attitudes
Ed Byrne, DMA
This ebook contains a lifetime of thinking about jazz and improvisation, from one of its premier practitioners and educators. From theory to practice, and everything in between, this one-of-a-kind 276-page book is a virtual encyclopedia of living and playing the jazz life. This book includes hundreds of musical examples, practicing tips, song analyses, theory, and exercises.
Fresh Music
Jon Damian
The book chronicles the many years, since the 1970's, of the Creative Workshop Ensemble(CreW) at Berklee College of music and internationally. Bill Frisell and Joe Cohn were in the very first CreW at Berklee in 1978. The book is for musicians, artists, and teachers. I wrote the book in the form of a play with characters, the CreW members, including myself, and regular dialog with the readers, virtual CreW members. The book invites the reader to join in with CreW activities, into the bubbling stew of CreW ideas inspired by everything in the universe, from alphabets to zodiacs! Real 'getting out of the box' ideas!!
Vocal River The Skill and Spirit of Improvisation by RHIANNON
"Vocal River is a collection of my vocal improvisation exercises, stories from my life and work, and musings on the philosophy and power of improvisation both inside and outside the music realm. It will be sold including a set of 33 cards explaining a short-hand version of the exercises for use by teachers and singers. In these times, with so much in transition and moving quickly, the skills of improvisation are insightful everywhere. I want to name improvisation as one of the great life skills and put it in the hands of everyone who wants to learn more about their options in everyday situations -and get people singing!"

Online courses / Instructional Videos
Walt Weiskopf (Understanding Chords & Scales)
Aldo Mazza (drumset)
Lessons available in person or long distance via video conference (Skype)

Miscellaneous
OLD FRIENDS ARE THE BEST FRIENDS
The Letters of John McKee and Mike Metheny
John McKee and Mike Metheny grew up in a Kansas City suburb called Lee's Summit. As children of the l950s and '60s, they, along with other members of a tightly knit group of friends, shared rites of passage and savored life in small-town Missouri.
As adults, John and Mike went their separate ways, Mike to Boston to pursue a career as a professional musician and teacher, John never leaving Lee's Summit or the family lumber business but they remained in touch with a written correspondence that lasted over ten years. It was a dialogue that evolved into an open-ended forum for a wide range of thoughts and opinions, a conversation-by-mail about everything from impressions of different books, movies and pieces of music, to their opposing views about religion and politics.
Experiencing Jazz: A Listener's Companion
by Michael Stephans
In Experiencing Jazz: A Listener's Companion, writer, teacher, and renowned jazz drummer Michael Stephans offers a much-needed survey in the art of listening to and enjoying this dynamic, ever-changing art form. More than mere entertainment, jazz provides a pleasurable and sometimes dizzying listening experience with an extensive range in structure and form, from the syncopated swing of big bands to the musical experimentalism of small combos. As Stephans illustrates, listeners and jazz artists often experience the essence of the music together—an experience unique in the world of music.
Other languages

Français
Cours de guitarre jazz en ligne
---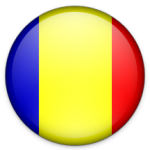 Româneşte
Florin Raducanu
Jazz Fuga Blues pentru pian. Ghid practic de improvizatie pe forma de blues major (Grafoart 2016)