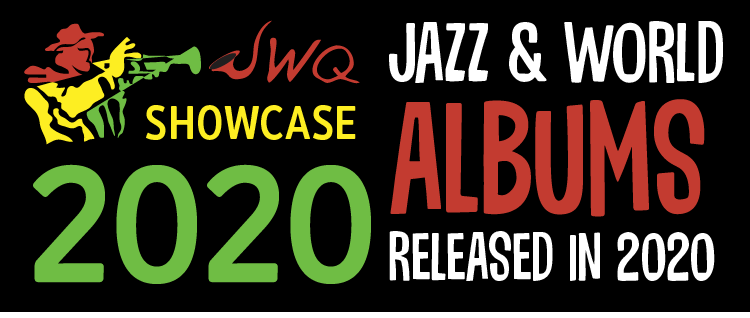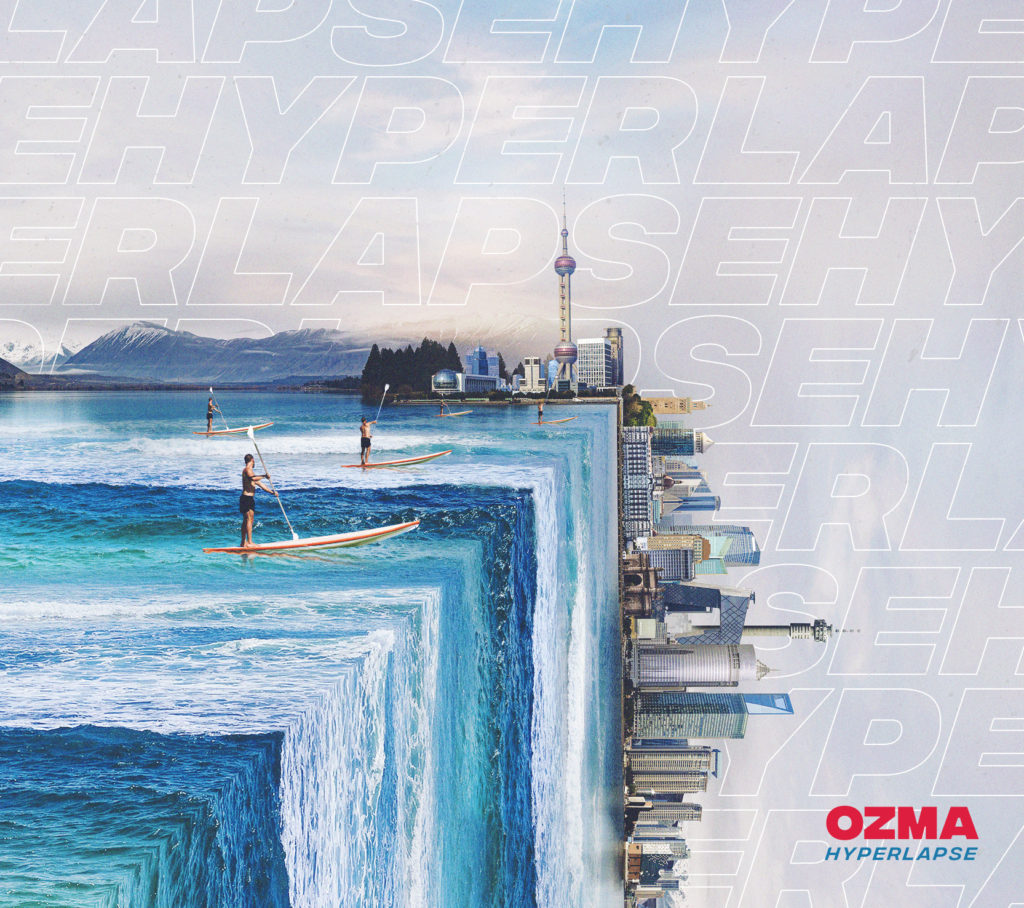 Ozma(France)-Die Gilde
Album Hyperlapse
Label: Cristal Records
Après trois années de tournée en Europe, Afrique, Asie et Amérique du Sud, le quintet de jazz explosif Ozma est de retour avec son septième album Hyperlapse annoncé pour le 7 février 2020 chez Cristal Records. Hyperlapse peut être vu comme un carnet de route envoutant et jubilatoire dédié à dix villes traversées par le groupe lors d'une incroyable tournée 2018.
After three years of touring Europe, Africa, Asia and South America, the explosive jazz quintet Ozma is back with their seventh album Hyperlapse announced for February 7, 2020 on Cristal Records. Hyperlapse can be seen as an captivating and jubilant road book dedicated to ten cities the band has visited during an incredible 2018 tour. Read more
Facebook | Instagram | Site officiel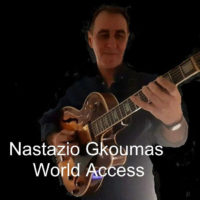 Nastazio Gkoumas(Cyprus)-La Palma
Composer:Nastazio Gkoumas / Album: World Access/Label: World Access

Grooving jazz with funk bringing a new level of expression to the jazz music. Musicians: Tasos Gkoumas: guitar, Ercument Leblebisatan: piano keys, Rafael Kyriakides: drums, Vassilis Ptasodas: bass
CD Store | Web site
---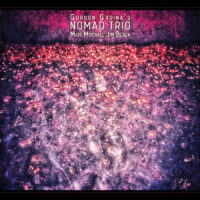 Gordon Grdina's Nomad Trio(Canada) -Nomad
Composer: Gordon Grdina / Album: Nomad / Label: Skirl Records

A musician's life is an inherently nomadic one, which can make things difficult when trying to get three of modern jazz's most in-demand artists into one room at the same time. Vancouver-based Grdina had wanted to bring together pianist Matt Mitchell and drummer Jim Black for several years before their busy schedules allowed them to finally join forces. The results turned out to be well worth the wait, as "Nomad" is thrilling high-wire act of complex interplay and sparks-flying electricity.
The name of the trio reflects not just the members' travel-heavy lifestyles, but in the case of Grdina, Mitchell and Black it also points to the wandering tastes and wide-ranging inspirations of all three musicians. Grdina's music explores uncommon convergences between adventurous jazz and improvisation, indie rock and classical Arabic music. His diverse projects bridge the divides between contemporary chamber music and avant-garde experimentation, combining unique artists and instrumentations to craft singular sonic landscapes in projects like Square Peg (with Mat Maneri, Christian Lillinger and Shahzad Ismaily), The Marrow (with Mark Helias, Hank Roberts and Hamin Honari) and his Quartet with Oscar Noriega, Russ Lossing, and Satoshi Takeishi.
CD Store | Web site
---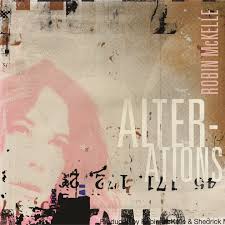 Robin McKelle(USA)
Album: Alterations
Label: Doxie Records
Disponible le 14/02/20 chez Loop Productions
The official album "Alterations" will drop February 14th.
Robin McKelle will dive into the catalog of some of the most celebrated women of song, interpreting these masterworks through the lens of the jazz idiom.
En concert le 16 et 17 mars 2020 au New Morning
Toujours aussi inspirée, la chanteuse Robin McKelle est de retour le 14/02 avec l'album Alterations sur lequel elle rend hommage aux grandes musiciennes de l'histoire et reprend des artistes comme Lana Del Rey, Sade, Amy Winehouse, Adele, Janis Joplin, Carole King, Billie Holiday, Joni Mitchell, ou Dolly Parton.
Après plusieurs albums teintés de soul et de blues, Robin McKelle avait choisi, en 2018 avec Melodic Canvas, de revenir à une esthétique plus acoustique et plutôt minimaliste, accompagnée le plus souvent d'un trio piano, basse, batterie. Son nouvel opus Alterations est un recueil de "cover songs" toutes écrites par des femmes "songwriters" ayant marqué l'histoire de la musique populaire.
En choisissant ce contexte inhabituel, Robin McKelle se retrouve à donner une nouvelle vie à ces reprises en leur apportant une ambiance jazz, feutrée, intime et délicate.
Saluée pour sa voix de contralto puissante et expressive et ses qualités de performer, notamment dans le rhythm'n'blues où ressortaient ses influences soul (Nina Simone, Gladys Knight, Aretha Franklin…) Nous la (re) découvrons ici dans un registre plus personnel, sensible et nuancé, mais toujours aussi soulful.
Facebook | Instagram | Site officiel
---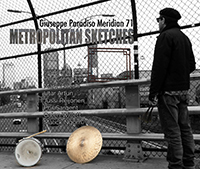 Giuseppe Paradiso(USA/Italy)-Nomvula (Mother of Rain)
Composer: Giuseppe Paradiso
Album: Metropolitan Sketches
Meridian 71 combines jazz with Mediterranean and West African influences to conjure cinematic soundscapes of a multicultural home on Metropolitan Sketches (Read more)
Website | Facebook | YouTube | Instagram | Spotify
---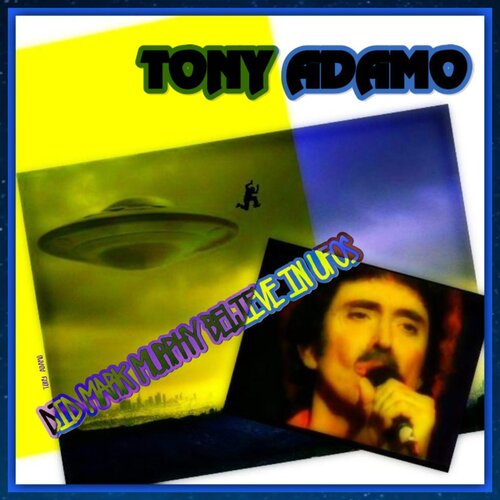 Tony Adamo(USA)-Did Mark Murphy Believe In UFOS?
Composer: Tony Adamo
Album: WAY Out Way Out
Vocal/spoken word lyricist, music composer and Ropeadope recording artist Tony Adamo has written and recorded songs on some of the greats of jazz to include: Mark Murphy (Did Mark Murphy Believe In UFOS), Joe Henderson (Sonic Henderson), Eddie Gale (Gale Blowin' High), Sun Ra (Sun Rah Goes To
Mars), Eddie Harris (Listen Here Listen Up), Mike Clark (Other Side Of Time), and Art Blakey (Messengers Burnin). On the blues and funk side, there is B.B. King (B.B. King Blues) and James Brown (JB). This prolific lyricist and songwriter has recorded with some of the music elite in the past 20 years: Tower Of Power Horns, Doc Kupka, Mic Gillette, Tom E. Politzer, Skip Mesquite, Mark Murphy, Blackbyrd McKnight, Paul Van Wageningen, Roger Smith, Mike Clark, Michael Wolff, Steve Gadd, Mike LeDonne, Jack Wilkins, Lenny White, Bill Summers, Delbert Bump, Richie Goods, Tim Ouimette, Donald Harrison, Rob Dixon, James Gadson, Reggie McBride, Jerry Stucker, Eddie Henderson, Ernie Watts, Rodney Franklin, Paul Jackson, Jerry Zaslavsky, Neil Larsen, Melecio Magdaluyo, and Wayne DeLaCruz. Adamo, a self-taught graphic artist had created cover art for other music artists, as well as his own first Ropeadope Records release cover for WAS OUT JAZZ ZONE MAD and his upcoming Ropeadope single release DID MARK MURPHY BELIEVE IN UFOS.
Website | Facebook |Twitter |