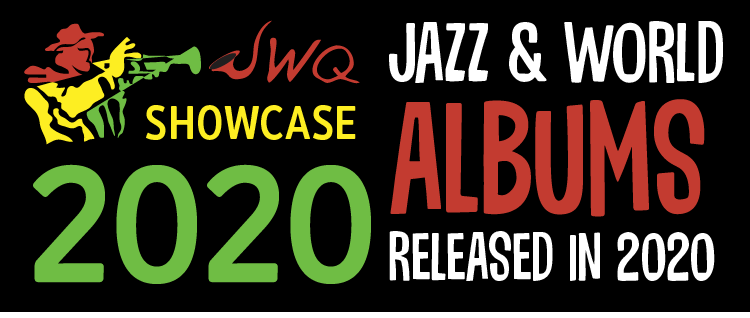 Tweet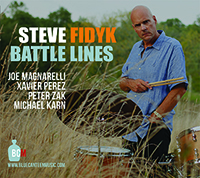 Steve Fidyk(USA)- Battle Lines
Composer: Steve Fidyk
Album: Battle Lines
Label: Blue Canteen Music

Utilizing power and subtlety, drummer Steve Fidyk clearly demonstrates his commanding performance and compositional skills on this passionate and
thoughtful collection of improvisational music. His third date as a leader features an all-star band of New York's finest — the impressive front-line of
trumpet legend Joe Magnarelli and tenor titan Xavier Perez, alongside the extraordinary rhythm team of pianist Peter Zak and bassist Michael Karn.
Each member is an active, contributing participant that pushes Fidyk's hard hitting rhythmic and melodic message direct to the theatre of
operations. Music fans should agree that "Battle Lines" brings together the finest elements of soulful swing, confirming Fidyk as an exciting
bandleader for years to come.
Website Facebook Instagram YouTube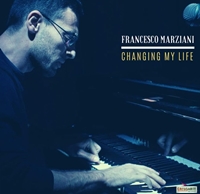 Francesco Marziani(Italy)-Changing my life
Composer: Francesco Marziani
Album: Changing my life
Label: Creusarte Records
Francesco Marziani: piano
Marco de Tilla: double bass
Massimo del Pezzo: Drums
recorded 9/3/2020
Website | CD Store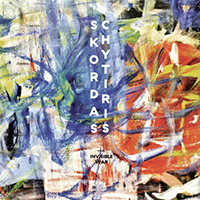 Nikolas Skordas & Stephanos Chytiris(Greece)-Invisible War
Composers: Nikolas Skordas & Stephanos Chytiris
Album: Invisible War
Label: Slam Productions
Nikolas Skordas: soprano and tenor Saxophones Tarogato, traditional Flutes
Stephanos Chytiris: drums
Nikolas Skordas website | Stephanos Chytiris website | CD Store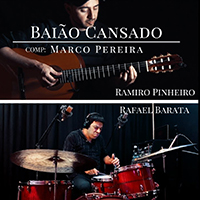 Ramiro Pinheiro & Rafael Barata(Brazil)-Baião Cansado
Composer: Marco Pereira
Single: Baião Cansado
Label: La Cúpula Music
Baião is a Northeastern Brazilian music genre and dance style based on a syncopated duple meter rhythm, based around the pulse of the zabumba, a flat, double-headed bass drum played with a mallet in one hand and a stick in the other, each striking the opposite head of the drum for alternating high and low notes, frequently accompanied by an accordion and a triangle pattern. The baião rhythm is integral to the genres of forró, repente and coco (or embolada).
Website | CD Store | YouTube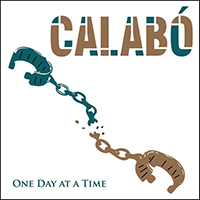 Calabó(USA)-Chromatic Dream
Composer:: Jandro Rivas
Album: One Day at a Time
One Day at a Time is an improvisational style music traveling around jazz, latin jazz and world music genres. This album tries to musically describe a tropical day , from sunrise to the late night hours. The intention of the composer, Jandro Rivas, is to portray a mental picture of a typical Sunday on a tropical paradise. From Chromatic Dream, following the first hours of the morning and Salitre, where you can almost hear the waves as drum riffs, to Children of the Moon with long dreamy melodies.
Website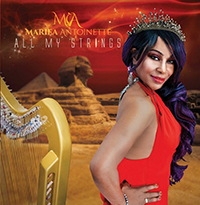 Mariea Antoinette featuring Fattburger-Loving You
Album name: All My Strings
Urban jazz/R&B harpist Mariea Antoinette's newest single, Loving You featuring Fattburger, a smooth, funky cover of Minnie Riperton's original tune.
Website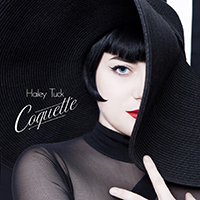 Hailey Tuck(USA)-Where do you go to
EP: Coquette
Après le succès de l'album Junk, produit par Larry Klein déjà remarqué sur les albums de Madeleine Peyroux, Joni Mitchell et de Melody Gardot, la chanteuse Hailey Tuck dévoile aujourd'hui six nouveaux titres sur un EP intitulé Coquette.
Entre jazz et pop, tristesse et légèreté, sur fond d'hommage aux années 20, la chanteuse originaire d'Austin impose son riche univers et prouve son talent de compositrice aux multiples facettes. Nominée aux Grammy Awards pour son dernier album, Hailey Tuck signe un EP qui met en valeur un talent unique dans le monde du jazz.
"Je me suis souvent laissée aller à la rêverie et j'espère que les arrangements apportés et l'ambiance générale de Coquette traduisent cet état" explique Hailey Tuck pour présenter son EP enregistré aux Studios Fieldgate au Pays de Galles sur lequel on remarque une belle reprise de Juste Quelqu'un de Bien d'Enzo Enzo. Coquette nous propose un doux flashback dans les années folles. On découvre en premier extrait A Bit of You.

Her new self-produced EP, "Coquette", to be released this March, is an interim exploration of the elusive balance artists must find between their work, mental health, and the unromantic nuts-and-bolts duties of life. Containing both originals and covers, it touches on both her love of the darker side of jazz, accents of dreamy folk-pop, while maintaining Hailey's evocative playful Story-Telling, and introducing her audience to a new internal creative strength and maturity. Website

Website | Listen | Watch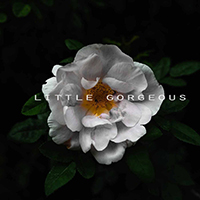 Little Gorgeous(USA)-The End of August
Composer: Joseph Allan Johnson
Album: Little Gorgeous
"A lush ballad from the debut Little Gorgeous album."
Musicians:
Joey Johnson – Saxophone
Russell Kranes – Keyboards
Diallo House – Bass
Christian Coleman – Drums
CD Store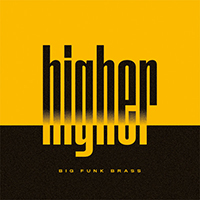 Big Funk Brass(France) -Caol Ila
Album: Higher

Big Funk Brass Nouvel album Higher Sortie le 30/04/2020
avec la participation de Ben l'Oncle Soul et FP (A State of Mind)
Voici le retour très attendu de Big Funk Brass. Après 10 années d'existence, plusieurs centaines de concerts, deux albums ainsi que des collaborations avec des artistes de renom comme Gaël Faye, Thomas de Pourquery et Anne Paceo, Big Funk Brass sort son nouvel album le 30 avril 2020. Le titre de l'album, Higher, illustre l'esprit et la dynamique du groupe : chercher à aller toujours plus loin. C'est une démarche spirituelle et physique, la volonté de se surpasser et de donner toujours le meilleur, que ce soit en concert ou en studio. Sur ce nouvel album, on retrouve deux invités Ben l'Oncle Soul et FP de ASM – A State of Mind.
Réputé pour ses compositions riches et innovantes, Big Funk Brass électrise les foules à travers la France depuis 2010. Le projet est habité par des influences hip-hop et New Orleans, avec le Jazz comme point de départ. Emprunt d'évolutions, l'objectif de Big Funk Brass est de ne jamais se reposer sur ses acquis et de surprendre son public par des improvisations effrénées. Pari réussi avec le nouvel album bien nommé Higher dont on découvre en premier extrait Rock The Stage. Réalisé par Thomas Baronnet, le clip de Rock The Stage rend hommage au cinéma de Quentin Tarantino (Reservoir Dogs) et de David Fincher (Fight Club) avant de nous entrainer dans ses rythmes pimentés.
Facebook | Website |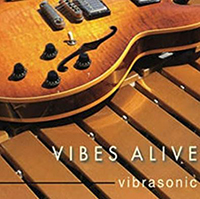 Vibes Alive(USA)-Vibrasonic
Album: Vibrasonic
Label: Swingding Records

On their third album, the duo behind Vibes Alive, vibraphonist Dirk Richter and guitarist Randall Crissman, invoke a sonic storm of contemporary jazz\ alchemy with hints of funk, soul and intrigue that drive their fresh and energetic tracks. Featuring GRAMMY Award winning keyboardist Jeff Lorber, master drummer Vinnie Colaiuta & bassist Jimmy Johnson, "Vibrasonic" is a superbly-crafted record, beautifully shaped by Dirk and Randall s uniquely layered compositions & visionary blend of vibes and guitar.
CD Store
Marie Mifsud(France)-Doute
Album: Récif

Révélée par l'album Là et une vaste tournée qui a suivi, Marie Mifsud est de retour le 27 mars avec Récif, nouveau chapitre explosif de la chanteuse hors norme. Récif, c'est la vie dans tous ses éclats. Ça pétille, ça enthousiasme, ça décape, ça envoie un bol d'air d'émotions et ça squatte même en français, sans se planquer.
Avec sa présence inouïe et sa façon d'habiter les chansons comme personne, Marie Mifsud ne cesse de nous surprendre. Timbres et couleurs s'entremêlent, scat, pop, rock, élans lyriques et intimes le tout au service de l'instant avec le public.
Inspirée par des artistes aussi divers que Camille, Björk, Leïla Martial, Carmen McRae, Nina Simone, Sanseverino, Catherine Ringer, Serge Gainsbourg, Nina Hagen, Lhasa, Beth Gibbons et bien d'autres, Marie Mifsud laisse s'entrechoquer les styles tout au long de ce disque inspiré en diable.
Enregistré par Philippe Gaillot en mars 2019, l'album a été créé à quatre mains avec Adrien Leconte, l'alter ego de Marie Mifsud.
Sur Récif, on retrouve l'équipe de choc du précédent album : Marie Mifsud au chant, Adrien Leconte à la batterie, Tom Georgel au piano et clavier, Quentin Coppalle à la flûte, Victor Aubert à la basse, et sur deux titres, un invité de choix, Pierrick Pédron au saxophone.

Revealed by the album Là and the major tour that followed, Marie Mifsud is back on March 27th with Récif, an explosive new chapter in the singer's career. Récif is life in all its glory. It sparkles, it excites, it scrapes, it sends a breath of fresh air of emotion and it even squats in French, without hiding.
With her incredible presence and her way of singing like no one else, Marie Mifsud never ceases to surprise us. Timbres and colours merge, scat, pop, rock, lyrical and intimate impulses, anything to dazzle the public. Inspired by artists as diverse as Camille, Björk, Leïla Martial, Carmen McRae, Nina Simone, Sanseverino, Catherine Ringer, Serge Gainsbourg, Nina Hagen, Lhasa, Beth Gibbons and many others, Marie Mifsud lets styles clash throughout this devil-inspired record.
Recorded by Philippe Gaillot in March 2019, the album was created with four hands with Adrien Leconte, Marie Mifsud's alter ego.
On Récif, we find the shock team from the previous album: Marie Mifsud on vocals, Adrien Leconte on drums, Tom Georgel on piano and keyboard, Quentin Coppalle on flute, Victor Aubert on bass, and on two tracks, a special guest, Pierrick Pédron on saxophone.
Facebook | Website | Instagram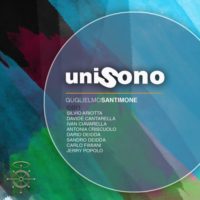 Guglielmo Santimone(Italy) – Contemplazione
Album: Unisono
Guglielmo Santimone piano – composer – arrangements with Gerry Popolo saxophone, Dario Deidda, bass guitar, Sandro Deidda Soprano Saxophone Davide Cantarella Drums, Silvio Ariotta bass guitar, Carlo Fimiani guitar Antonia Criscuolo voice, Ivan Ciavarella guitar
Instagram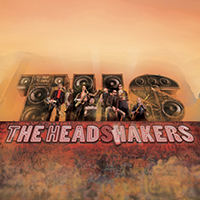 The HeadShakers(France) – I want you back feat Dréo
Album: The HeadShakers feat FRED WESLEY, RUSSELL GUNN, DREO

The HeadShakers est une énorme machine à groove et aux riffs électrisés qui n'a qu'une finalité : vous secouer de la tête aux pieds ! Les origines du nom de la formation proviennent du célèbre groupe Jazz-Funk : The Headhunters, figure tutélaire qui inspire les huit musiciens lillois depuis déjà près de douze ans.
Les couleurs musicales de la formation vont de Herbie Hancock à James Brown, de Maceo Parker à Sly Stone en passant par l'univers rock de Franck Zappa. On retrouve dans The HeadShakers, un guitariste hendrixien, un percussionniste latin, un clavier électro, trois soufflants Jazz et un duo basse-batterie « Heavy Funk ». Basant son travail sur la composition, le groupe mène depuis sa création une carrière en constante accélération qui s'appuie sur la scène.
Après un premier album éponyme sorti en 2015, le groupe est de retour avec son second disque sur lequel on retrouve trois invités de choix : Fred Wesley, Russell Gunn, et la chanteuse Dréo. Approuvée et validée par l'un des maîtres du genre, le tromboniste Fred Wesley lui-même, la musique de ces huit dealers de groove se nourrit aussi de Frank Zappa, dont ils se considèrent comme des disciples spirituels et soniques. Résultat, The HeadShakers envoie autant du riff de guitare à la Rage Against The Machine que des flambées de cuivres à la Trombone Shorty. Préparez-vous, ça va décoiffer !
Facebook | Website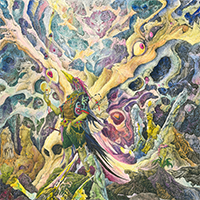 Cody Carpenter(USA)-The Thief
Album: Control
Label: Blue Canoe Records

Keyboard wizard, multi-instrumentalist and composer​ Cody Carpenter delivers a stunning progressive album titled, "Control". This amazing instrumental prog-rock, jazz-rock-fusion effort is the follow-up to his two outstanding releases on Blue Canoe, "Force Of Nature" (2019) and "Interdependence" (2018). FEATURING: Keys/Guitar/Bass/Composer: Cody Carpenter , Bass: Jimmy Haslip, Junior Braguinha, Drums: Scott Seiver, Virgil Donati, Jimmy Branly
@Blue Canoe Records | Official Website | Instagram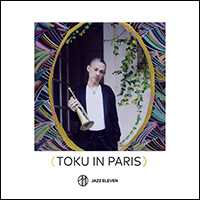 Toku(Japan) – Love is calling You
Album: Toku in Paris
Label: Jazz Eleven
Musicien emblématique de la scène jazz japonaise, Toku enregistre pour la première fois un album en Europe qui s'appelle Toku In Paris et qui sort le 24 janvier en partenariat entre Sony Japan et le label Jazz Eleven.
Chanteur-trompettiste emblématique de la scène japonaise avec déjà douze albums à son actif chez Sony Japan, Toku a collaboré avec les plus grands noms du jazz sur deux continents (Kenny Barron, Ron Carter, Chris Cheek, Lew Soloff, Philip Catherine) et de la pop (Cindy Lauper)…
Avec Toku In Paris, Toku présente son nouveau projet, un quintet européen « all stars », autour d'un répertoire original avec des musiciens de haut vol pour l'entourer : Pierrick Pedron au saxophone, Giovanni Mirabassi au piano, Laurent Vernerey et André Ceccarelli à la batterie, Thomas Bramerie et Laurent Vernerey à la contrebasse, avec en invitée spéciale, la chanteuse Sarah Lancman. Toku in Paris a été enregistré durant l'été 2019.
An emblematic musician on the Japanese jazz scene, Toku recorded an album for the first time in Europe called Toku In Paris, released on January 24th in partnership between Sony Japan and the Jazz Eleven label.
An emblematic singer-trumpet player on the Japanese scene with twelve albums to his credit with Sony Japan, Toku has collaborated with the biggest names in jazz on two continents (Kenny Barron, Ron Carter, Chris Cheek, Lew Soloff, Philip Catherine) and pop (Cindy Lauper).
With Toku In Paris, Toku presents his new project, a European "all-star" quintet, around an original repertoire with high-flying musicians to surround it : Pierrick Pedron on saxophone, Giovanni Mirabassi on piano, Laurent Vernerey and André Ceccarelli on drums, Thomas Bramerie and Laurent Vernerey on double bass, with special guest singer Sarah Lancman. Toku in Paris was recorded during the summer
Facebook | Instagram | Jazz Eleven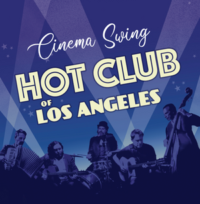 Hot Club of Los Angeles(USA)-Cinema Swing
Album: Cinema Swing
Label: Self-Produced
Carl Byron composed the album's title track as an homage to Django's most famous piece, Minor Swing. The title itself refers both to the Cinema Bar, where Hot Club of Los Angeles has held a Monday night residency since 2011, and Songs From The Cinema, the film music-themed all star 2017 and 2018 Artists
Web Site
---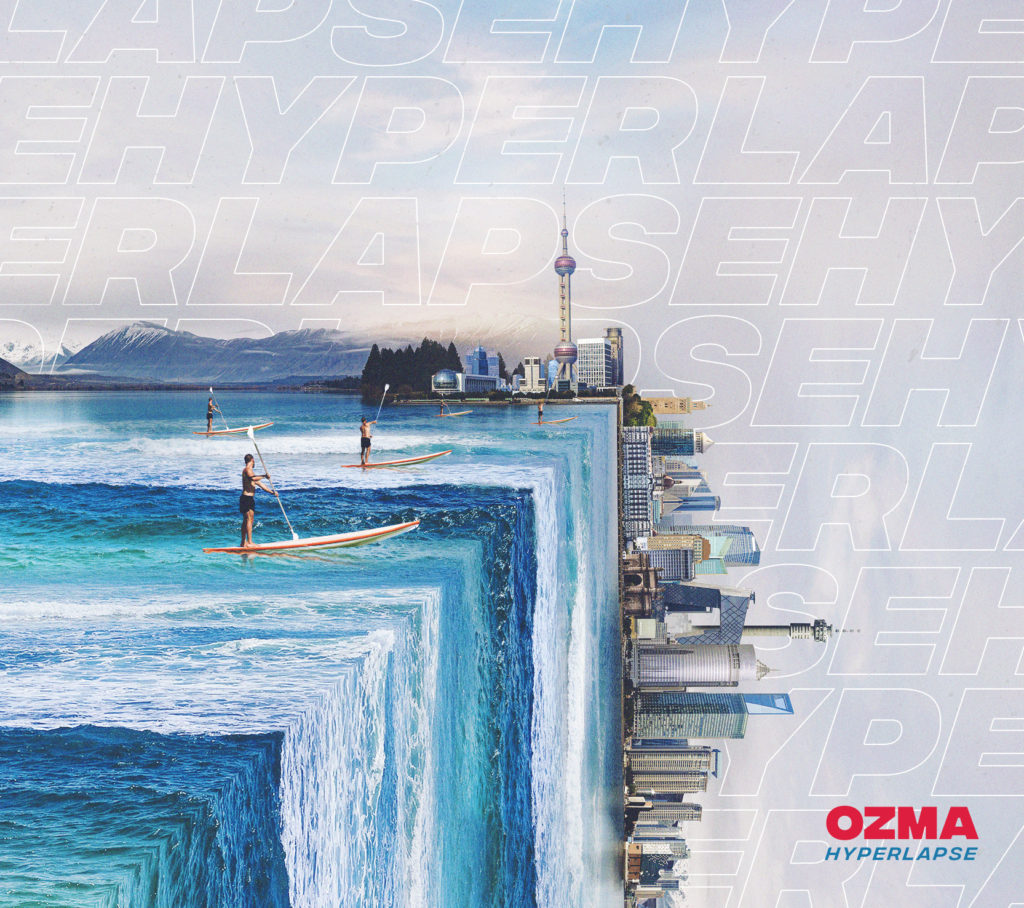 Ozma(France)-Die Gilde
Album Hyperlapse
Label: Cristal Records
Après trois années de tournée en Europe, Afrique, Asie et Amérique du Sud, le quintet de jazz explosif Ozma est de retour avec son septième album Hyperlapse annoncé pour le 7 février 2020 chez Cristal Records. Hyperlapse peut être vu comme un carnet de route envoutant et jubilatoire dédié à dix villes traversées par le groupe lors d'une incroyable tournée 2018.
After three years of touring Europe, Africa, Asia and South America, the explosive jazz quintet Ozma is back with their seventh album Hyperlapse announced for February 7, 2020 on Cristal Records. Hyperlapse can be seen as an captivating and jubilant road book dedicated to ten cities the band has visited during an incredible 2018 tour. Read more
Facebook | Instagram | Site officiel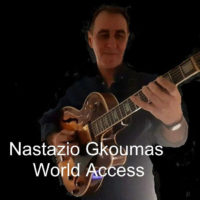 Nastazio Gkoumas(Cyprus)-La Palma
Composer:Nastazio Gkoumas / Album: World Access/Label: World Access

Grooving jazz with funk bringing a new level of expression to the jazz music. Musicians: Tasos Gkoumas: guitar, Ercument Leblebisatan: piano keys, Rafael Kyriakides: drums, Vassilis Ptasodas: bass
CD Store | Web site
---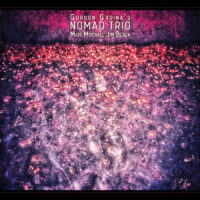 Gordon Grdina's Nomad Trio(Canada) -Nomad
Composer: Gordon Grdina / Album: Nomad / Label: Skirl Records

A musician's life is an inherently nomadic one, which can make things difficult when trying to get three of modern jazz's most in-demand artists into one room at the same time. Vancouver-based Grdina had wanted to bring together pianist Matt Mitchell and drummer Jim Black for several years before their busy schedules allowed them to finally join forces. The results turned out to be well worth the wait, as "Nomad" is thrilling high-wire act of complex interplay and sparks-flying electricity.
The name of the trio reflects not just the members' travel-heavy lifestyles, but in the case of Grdina, Mitchell and Black it also points to the wandering tastes and wide-ranging inspirations of all three musicians. Grdina's music explores uncommon convergences between adventurous jazz and improvisation, indie rock and classical Arabic music. His diverse projects bridge the divides between contemporary chamber music and avant-garde experimentation, combining unique artists and instrumentations to craft singular sonic landscapes in projects like Square Peg (with Mat Maneri, Christian Lillinger and Shahzad Ismaily), The Marrow (with Mark Helias, Hank Roberts and Hamin Honari) and his Quartet with Oscar Noriega, Russ Lossing, and Satoshi Takeishi.
CD Store | Web site
---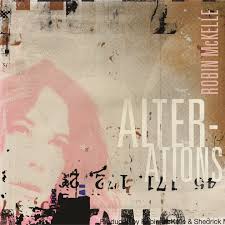 Robin McKelle(USA)
Album: Alterations
Label: Doxie Records
Disponible le 14/02/20 chez Loop Productions
The official album "Alterations" will drop February 14th.
Robin McKelle will dive into the catalog of some of the most celebrated women of song, interpreting these masterworks through the lens of the jazz idiom.
En concert le 16 et 17 mars 2020 au New Morning
Toujours aussi inspirée, la chanteuse Robin McKelle est de retour le 14/02 avec l'album Alterations sur lequel elle rend hommage aux grandes musiciennes de l'histoire et reprend des artistes comme Lana Del Rey, Sade, Amy Winehouse, Adele, Janis Joplin, Carole King, Billie Holiday, Joni Mitchell, ou Dolly Parton.
Après plusieurs albums teintés de soul et de blues, Robin McKelle avait choisi, en 2018 avec Melodic Canvas, de revenir à une esthétique plus acoustique et plutôt minimaliste, accompagnée le plus souvent d'un trio piano, basse, batterie. Son nouvel opus Alterations est un recueil de "cover songs" toutes écrites par des femmes "songwriters" ayant marqué l'histoire de la musique populaire.
En choisissant ce contexte inhabituel, Robin McKelle se retrouve à donner une nouvelle vie à ces reprises en leur apportant une ambiance jazz, feutrée, intime et délicate.
Saluée pour sa voix de contralto puissante et expressive et ses qualités de performer, notamment dans le rhythm'n'blues où ressortaient ses influences soul (Nina Simone, Gladys Knight, Aretha Franklin…) Nous la (re) découvrons ici dans un registre plus personnel, sensible et nuancé, mais toujours aussi soulful.
Facebook | Instagram | Site officiel
---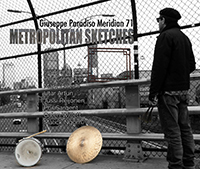 Giuseppe Paradiso(USA/Italy)-Nomvula (Mother of Rain)
Composer: Giuseppe Paradiso
Album: Metropolitan Sketches
Meridian 71 combines jazz with Mediterranean and West African influences to conjure cinematic soundscapes of a multicultural home on Metropolitan Sketches (Read more)
Website | Facebook | YouTube | Instagram | Spotify
---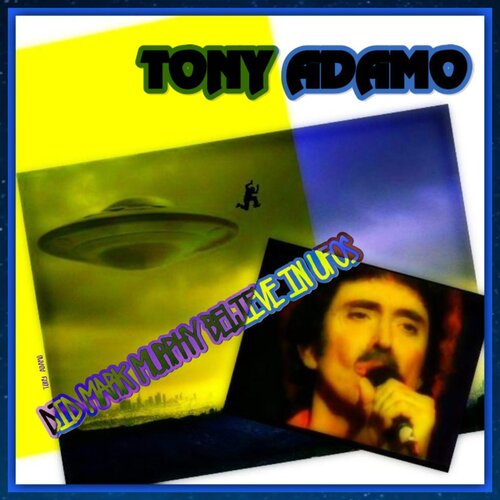 Tony Adamo(USA)-Did Mark Murphy Believe In UFOS?
Composer: Tony Adamo
Album: WAY Out Way Out
Vocal/spoken word lyricist, music composer and Ropeadope recording artist Tony Adamo has written and recorded songs on some of the greats of jazz to include: Mark Murphy (Did Mark Murphy Believe In UFOS), Joe Henderson (Sonic Henderson), Eddie Gale (Gale Blowin' High), Sun Ra (Sun Rah Goes To
Mars), Eddie Harris (Listen Here Listen Up), Mike Clark (Other Side Of Time), and Art Blakey (Messengers Burnin). On the blues and funk side, there is B.B. King (B.B. King Blues) and James Brown (JB). This prolific lyricist and songwriter has recorded with some of the music elite in the past 20 years: Tower Of Power Horns, Doc Kupka, Mic Gillette, Tom E. Politzer, Skip Mesquite, Mark Murphy, Blackbyrd McKnight, Paul Van Wageningen, Roger Smith, Mike Clark, Michael Wolff, Steve Gadd, Mike LeDonne, Jack Wilkins, Lenny White, Bill Summers, Delbert Bump, Richie Goods, Tim Ouimette, Donald Harrison, Rob Dixon, James Gadson, Reggie McBride, Jerry Stucker, Eddie Henderson, Ernie Watts, Rodney Franklin, Paul Jackson, Jerry Zaslavsky, Neil Larsen, Melecio Magdaluyo, and Wayne DeLaCruz. Adamo, a self-taught graphic artist had created cover art for other music artists, as well as his own first Ropeadope Records release cover for WAS OUT JAZZ ZONE MAD and his upcoming Ropeadope single release DID MARK MURPHY BELIEVE IN UFOS.
Website | Facebook |Twitter |