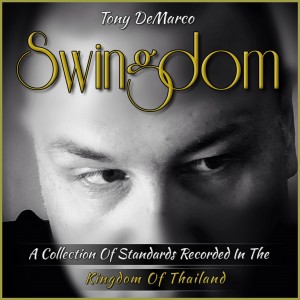 Tony DeMarco- Swingdom
An album of standards recorded in the Kingdom of Thailand
If you clicked a GIFT link to get here, just put "0" in the price field!
Otherwise…
$5 is the minimum price, but if you'd like to support my next recording project you can pay MORE,  just enter the price you want to pay!!
This is the Digital Only order page, if you'd like a CD as well, go here:
https://gumroad.com/l/PhysicalCD
Visit my Facebook page if you'd like to hear a sample first:
https://www.facebook.com/TonyLDeMarco
Tracks are in .mp3 format, download to your computer, put into iTunes, or any music player.  Gumroad also has it's own mobile app for iOS and Android which allows you to access your purchase directly on your mobile device.
    SONGS:
1- On The Road To Mandalay
2- Blues In The Night
3- Pennies From Heaven
4- September In The Rain
5- I've Got A Crush On You
6- Brazil
7- Where Or When
8- Guess I'll Hang My Tears Out To Dry
9- Come Fly With Me "Live"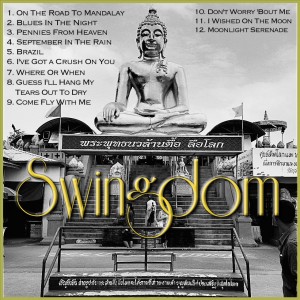 Downloadable Bonus tracks, not recorded in Thailand:
10- Don't Worry 'Bout Me
11- I Wished On The Moon
12- Moonlight Serenade
By purchasing the album, you automatically get the 3 BONUS TRACKS (10, 11, 12) recorded in December of 2012 (USA)
Thank you for considering a purchase of my digital album…if you'd prefer a physical CD (which includes the digital download) go here: https://gum.co/PhysicalCD
Album artwork can be downloaded at:     https://www.facebook.com/TonyLDeMarco
Plus my Facebook page has lots of cool pictures from my time spent in Thailand.
Bio:
A Singer/Songwriter in the Sinatra tradition–
Tony began as a Nightclub Singer in Minneapolis and Saint Paul in 1997 by performing weekly at Mancini's Char House & Lounge http://mancinis.com/
Followed by weekly performances at "The Front" and "The Quest" nightclubs.
While at "The Quest" Tony DeMarco & the Swing-o-philes Septet opened for national touring acts such as:
Royal Crown Revue http://www.rcr.com/
Lee Presson and the Nails http://www.leepresson.com/
Cherry Poppin' Daddies https://www.daddies.com/
Tony has also performed and recorded with the Nova Contemporary Jazz Orchestra  http://www.novajazz.net/
And was included on KLBB's "Welcome to Swingland"
http://rateyourmusic.com/release/album/various_artists_f2/welcome_to_swingland/
and performed live on KBEM's "Big Band Scene" with host Jerry Swanberg.
Along with countless private and public performances and recording projects over the years.
Two years in Thailand, and the release of the "Swingdom" album (recorded at the Chiang Mai Art & Music School), brings us up to 2015.