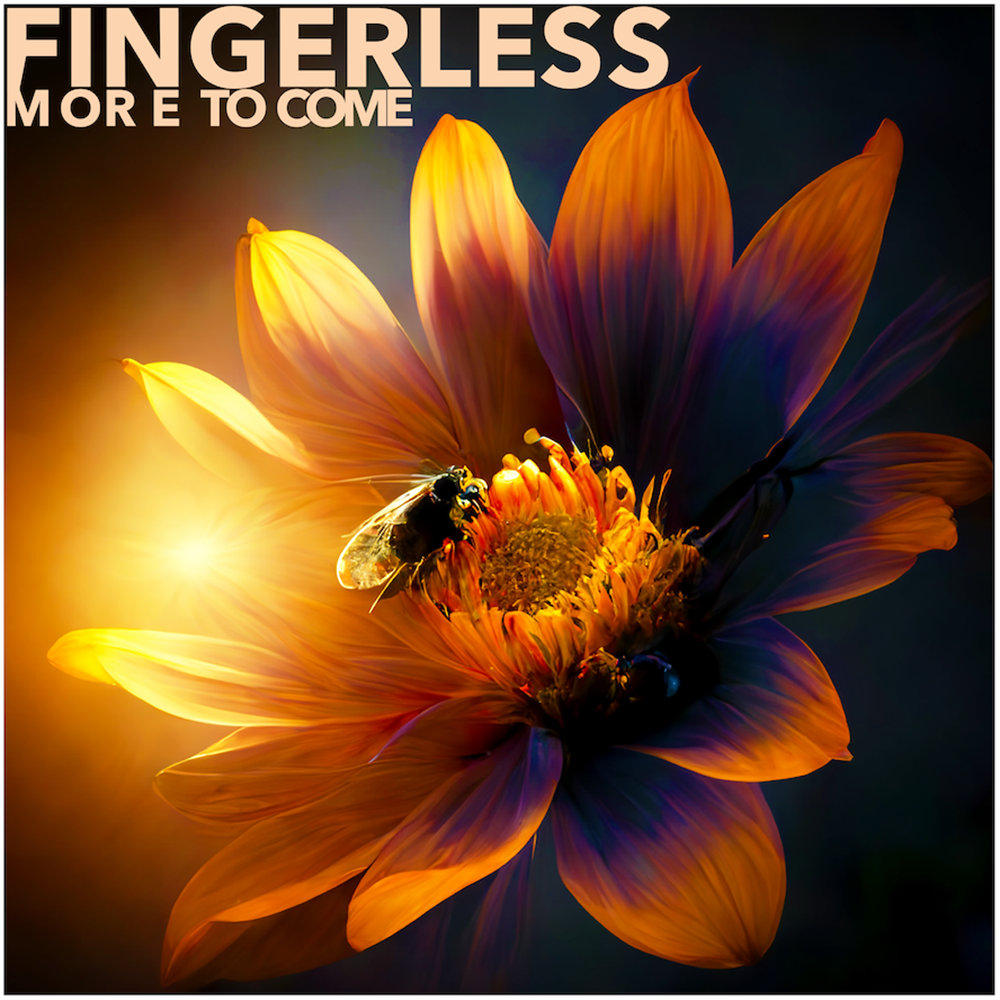 Meanjin/Brisbane psych-folk-indie-rock group Fingerless are not ones to stick to any single style. After pulling dungeon/dark synth, psych pop, and an epic ballad (cover) out of the hat last year, they return in 2023 with a cynical take on the rose-coloured glasses "love conquers all" trope.
'More To Come' is a love song really, in its broadest sense, but it's also about life and how we can't always prepare for everything. Life and love are not fairytales, there are ups and downs the whole way through—there is no happily ever after, there is only now.
The impetus for the song's themes came from the phrase that you see at the end of a lot of ABC News articles: "More to come." Like, we know. That's why we read the news and not the olds. They do make a good point though – there is always more tocome. The world is always changing around us and we have to respond to it. On top of that, as individuals we're always changing, and we make changes wherever we go. Nothing is static.
Keeping true to this theme, the artwork for the new single was developed using AI image generation – an emerging technology that we don't really understand. Some of the lyrics and imagery from the song were used as the prompts for creating the original image on Midjourney. What does this kind of technology mean for visual art and (human) artists working in this space? And let's not forget that AI generated music has been around for a while now, and it's awesome and terrifying in both its generative and integrated forms.
The band returned to Black Box recording studio (Moorooka) in 2022 to record this new single, as well as a few other tracks including The Pineapples From The Dawn Of Time cover, 'Charlie' (featured in 4000 Records' recent House Keys compilation album). This was the band's first time working with Jeff Lovejoy (Resin Dogs, Sahara Beck) as producer and recording/mixing engineer.

"We recorded these songs live, with vocal, percussion and acoustic guitar overdubs added later, "says Cheeseman. "We prefer to do it this way because that's how we write the songs. It feels better, it's more fun and it just makes sense. One really cool thing that happened during recording was getting to use the same 1950s mic stand that was used in the Baz Luhrmann Elvis film. Jeff worked on the film as a music equipment consultant and had stand!"