Streaming music from all over the world featuring various styles and genres.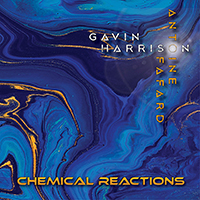 Gavin Harrison(UK) & Antoine Fafard(UK/Canada) – Holding Back the Clock
Album: Chemical Reactions(2020)
Chemical Reactions is a joint album project presented by Gavin Harrison and Antoine Fafard. The original music on this album features a hybrid between the progressive-fusion sonic approach and the world of chamber and orchestral music. Fafard's compositions highlight Harrison's innovative drumming through this intense and unique journey of epic proportions.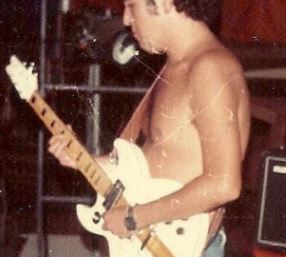 Neco and Suigenerys(Brazil)
Download: Em que momento fiquei
Download: De igual com cada dia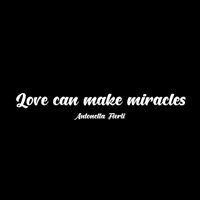 Antonella Fierli(Italy)-Love Can Make Miracles
2019
Composer/Lyrics: Antonella FierliLove can make miracles is a song about the power of love that can make things change and go forward . Music and Lyrics are mine Arrangement is from Roberto Redavid, Strings are Vertere Quartet .We all live in Apulia in the South of Italy where music especially jazz music flourishes every day thanks to many special artists.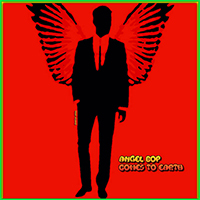 Tony Adamo(USA)-Angel Bop Comes To Earth
Label: Ropeadope
2020
JAZZ FROM HEAVEN…Tony Adamo: Angel Bop
by George W. Harris • September 28, 2020/JazzWeekly
Bay area vocalist Tony Adamo tells another jazz story in swinging Steinbeck fashion, this time from a heavenly viewpoint. Adamo sings out the role of an bebopping angel "in the heavens of my walk here on earth…digging on the new jazz". With his late night dj of a voice, he's backed by a mix of funk and snappy hip hop percussion'd grooves, coaxed on by guitar spicks by Chris Pimento that evoke tones from the cool strings of George Benson or Kenny Burrell. Melded together, the music and message puts jazz in an eternal perspective and makes you want to go there in the next life if the sounds there are this good. Manna from heaven!
Website CD Store
---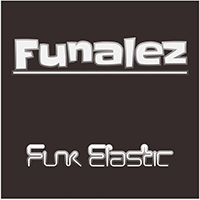 Zdenko Ivanusic(Croatia)-Funalez
Funalez by Funk Elastic, Balkans folk groove flavor. Contemporary house groove instrumental with stylized Balkans or even Middle Eastern folk music flavor with rhythmic and metric shifts above steady grove. The song features bass, flute and tenor saxophone solos. Funalez is available for streaming and download at the online services, check out the most popular at Zivaldo Music.
Zdenko Ivanušić – alto & tenor saxophone, flute, keyboards
Robert Lajić – bass solo, programming, sound engineering & production
composed by Zdenko Ivanušić
released September 10, 2020
Website
---
STEPHANIE MCCOURT(UK)-NEW EP: 'WINGS'
Stephanie McCourt is a London-born retro soul singer with a passion for music like no other. With influences including Aretha Franklin, Etta James, Christina Aguilera and Amy Winehouse, Stephanie's unique blend of retro soul, gospel and jazz with modern-edged production is a breath of fresh air to the current 2020 musical climate.
(Read more)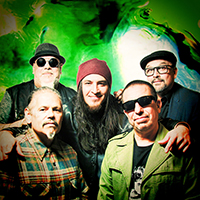 Los Mocosos(USA)-United We Stand
Album: All Grown Up
Back in the day, Los Mocosos came roaring out of San Francisco's Mission district and created a fan base and a library of songs that were the soundtrack for the emerging LatinX generation. Always very conscious of the affairs regarding Hispanic's lives, pride and immigration, Los Mocosos reflected the peoples' mood with songs like Brown & Proud, Wetback, Shades of Brown, The Border, Mi Barrio Loco and Señor Presidente. All these years later, we've got the same issues to highlight and some new ones too- like the gentrification of The Mission that's completely changed the area- and Los Mocosos are messengers at a time of tremendous change and social upheaval for Latinos and all peoples around the globe. But they don't take themselves so seriously that they don't have fun and All Grown Up is filled with the "Low Rider" vibe the band is famous for. (dispatch)
Website | Facebook | Instagram | YouTube | WorldJazzNews
---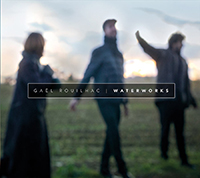 Gaël Rouilhac(France)- La montagne verte
Album: Waterworks
Label: Laborie Jazz
Gaël Rouilhac is back on September 25, 2020 with his new album "Waterworks" on Laborie Jazz. Surrounded by Caroline Bugala on violin and Roberto Gervasi on accordion, the guitarist returns to a trio format with ten original titles. This album testifies to a musical intimacy full of finesse. This is Gaël's first album as a leader and composer.
At 37, Gaël Rouilhac releases his first album … and what an album! Combining tradition and modernity, the album combines sensitivity, virtuosity, risks, exchanges, involvement, spirituality. With this trio of rare subtlety, the guitarist makes the bet of not having a rhythm section, for lively and fluid compositions, like the theme of water which guides and irrigates the entire Waterworks album.
Website | Laborie Jazz | YouTube | WorldJazzNews
---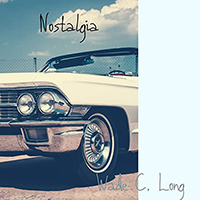 Wade C. Long(USA)-Norm's Place
Album: Nostalgia
Just off the heels of the lead single Bulljivin, which has been receiving international airplay, vocalist-keyboardist Wade C. Long is now releasing his long awaited debut LP, Nostalgia. The debut LP is a long time coming for the Cleveland, Ohio native. Nostalgia's 11 tracks range from Smooth Jazz to Soul, to Funk, Disco, and even a little bit of Rock mixed in. Long's heart-warming vocals have been compared to the legendary Luther Vandross and his joyful keyboarding style has drawn comparisons to the great, late George Duke. Nostalgia is available today on platforms everywhere, now!
Website | Facebook | Instagram | Spotify | Twitter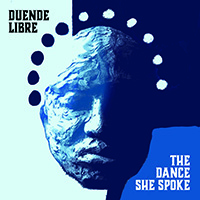 Duende Libre(USA)-Fefo (Hamana)
Album: The Dance She Spoke
"Fefo" is a Maninka rhythm and dance from the Hamana region in the Republic of Guinea. It is also a girl's dance, usually performed at times of celebration. In the Maninka language, "fe" means calabash and "fo" means sound. "Fefo" loosely translates to "the sound of the calabash." Adapted and arranged by Duende Libre.
Website | Facebook | Instagram | Spotify
---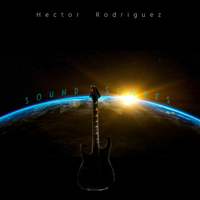 Hector Rodriguez(Argentina)-Topacio
Hector Rodriguez is a guitarist from Argentina.
He started playing when he was 12 years old, with classical training but then he leaned towards the electric guitar. It was influenced by the Symphonic Rock of the 70s: Pink Floy, Yes, Supertramp, Genesis, Jethro Tull, E L & P, among others. Also by "Jazz -rock artists". He was part of bands on stage "underground". He always liked making his own music. With the advent of the Internet and computer technology, independent production began. His first work "First Level" (1999) then "The northern Lights" (2006) He is currently working on his 3rd work "Soundscapes" which he go completes as the songs finish.
His style seeks to highlight the melody and the "feeling". "It is better to play well than to play fast" Although, of course, it is better to do both.
Website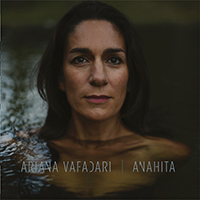 Ariana Vafadari(Iran/France)-Anahita
Avec Anahita, Ariana Vafadari prône un retour à la nature et nous entraine dans une musique poétique capable de provoquer un éveil spirituel. Découvrez un bouquet de mélopées et d'incantations aux parfums de l'Orient.
With Anahita, Ariana Vafadari embraces a return to nature and brings us in a poetic musical journey capable of triggering a spiritual awakening. Discover a tapestry of melodies and incantations infused with the scents of the Orient.
Website | Facebook | Instagram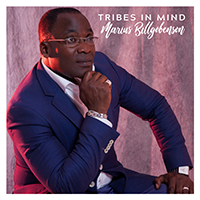 Marius Billgobenson(Sweden/Congo)-Tribes in Mind
"With "Tribes In Mind" Marius gets autobiographical, discussing his own journey from the Congo to being a man of the world that will forever remember his roots. The song floats forward on a foundation of heavenly harmony vocals breezy sax touches, and an African rhythmic lilt that recalls Paul Simon's Graceland album."
– Lorne Behrman
Website | Facebook | Instagram | Twitter | Soundcloud | YouTube
---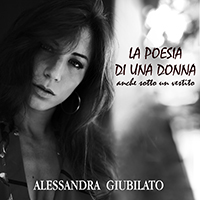 Alessandra Giubilato(Italy) – Vento di Tempesta/Kiki
Album: La poesia di una donna ( anche sotto un vestito)
La poesia di una donna" celebrates the female universe. The title comes from the verse of a song dedicated to the unconventional and controversial personality of Kiki de Montparnasse, muse and tormented lover of many avant-garde artists, the true queen of Paris of the 20s. Other than her, the album contains songs of other extraordinary female figures such as the dancer Isadora Duncan, forerunner of modern dance; the Italian poetess Alda Merini, with a life lived between genius and madness; the actress Maria Montez, once the brightest star in Hollywood. There are also themes that tell dramatic situations, such as the tragic reality of child brides or the importance of freeing yourself from an abusive and possessive relationship. Finally, the album closes with a remastered version of the autobiographical song "La rosa del deserto", which celebrates the artist's decision to be simply herself, to write with her heart and soul, free from commercial schemes.
---
Ben & Winnie(USA) – La Próxima Traición
Album: La Próxima Traición
With their latest album La Próxima Traición (to be released May 15th, 2020), Ben Bogart (Bandoneon) and Winnie Cheung (Piano) pay homage to tango's tradition of revolutionary innovation at the pinnacle of their musical expression. In the process, tango becomes the vehicle to transport audiences from wildly disparate walks of life to the musical common ground of the global citizen — with a message to galvanize positive social change and climate awareness with a call to action to do everything we can to leave the planet in better shape than we found it.
LINKS:
Divahn(USA)-Khazan
Album: Shalhevet
That is the spirit behind Divahn's latest album Shalhevet (to be released March 7, 2020), a collection of passionately original interpretations of traditional Sephardi/Mizrahi Jewish songs that blend lush string arrangements, eclectic Indian, Middle Eastern, and Latin percussion, and vocals spanning Hebrew, Persian, and Arabic. The title of the album comes from the Hebrew word for 'flame' or 'blaze' with the intent that Divahn's strong emphasis on the commonality between Middle Eastern cultures and religions should serve as a flaming bonfire for the sometimes darker world we find ourselves in today. (Read more)
Divahn Website

Jaima(Spain)-Pataita al Compas(2006)
Musicians:
Raimon Benach-Percussion
Cesc Vilarubias-Bateria
Toni Aragon-Cante y Coros
Albert Garcia-Guitarra Flamenca
Vanesa Doblas-Cante y Coros
Toni Buenavida-Bajo Electrico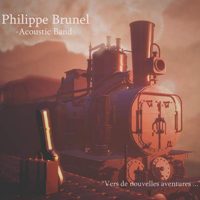 Philippe Brunel Acoustic Band(France)- La Spezia
Album: Vers de nouvelles aventures
A captivating musical journey imagined by French guitarist Philippe Brunel and performed along with his fellow musicians: Ronan Rouxel (violin, mandole), Eva Montfort (bass, double bass), David Hopkins (percussion), Tony Montfort (drums). European, Asian, Latin and African colors flow together in an exquisite world symphony painted with gentleness and virtuosity. Diverse yet unified with imagination under the same creative concept, the eleven songs of the album immerse the listener in an enchanting universe of spiritual connection and exploration.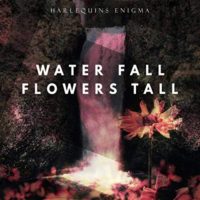 Harlequins Enigma(Norway)
Forest-Owl-Couple-feat.-Sara-Jensen
Elastix-feat.-sara-jensen
Blood-Flower-feat.-jochen-hippel-sara-jensen
Composer: åge riisnes, sara jensen
Album name: Water Fall flowers Tall
Year of release: 2020
Water Fall Flowers Tall is a heartfelt & fun album compilation for Young & old, by Harlequins enigma – Harlequins enigma was founded in 2008, by åge riisnes & sara jensen & derives from norway
Website CD Store
---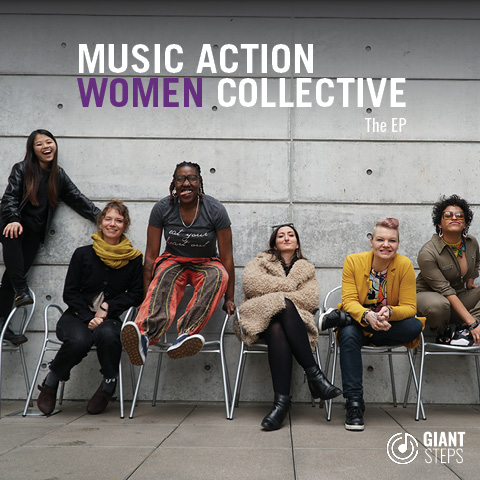 Music Action Women Collective-Breathe
Music Action Women Collective, The EP (Giant Steps Music)
---
---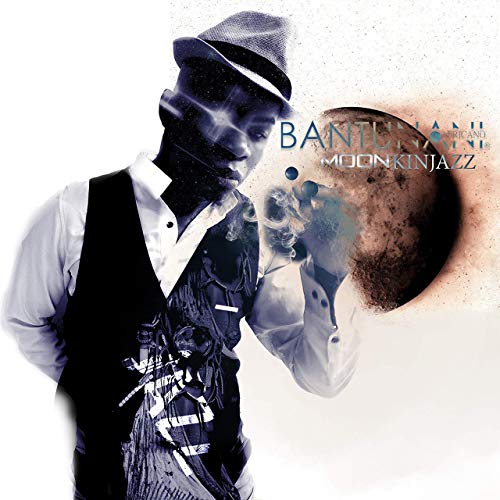 Bantunani(Congo)– "Question"
Album: Moonkinjazz
Links:
Itunes | Spotify | RFI | Wikipedia | Libération | YouTube
---
Winham(Kenya)-"Yale Umetenda"
Label: Here I am Oh Lord
Composer:: Anne Magiri Ngatia
Album name:: Here I am Oh Lord, Use me
Year of release: 2017
New Swahili Gospel track done in Neo-Rhumba with a blend of afro beats by Anne Magiri.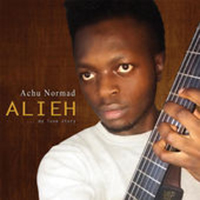 Achu Normad (Cameroon) – "Alieh" (2016)
SoundCloud
iTunes
YouTube

---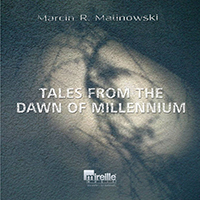 Marcin R. Malinowski(Poland)
"Tales from the dawn of Millennium"
(Mireille Music 2017)
iTunes
Marcin R. Malinowski-Slow Dance
---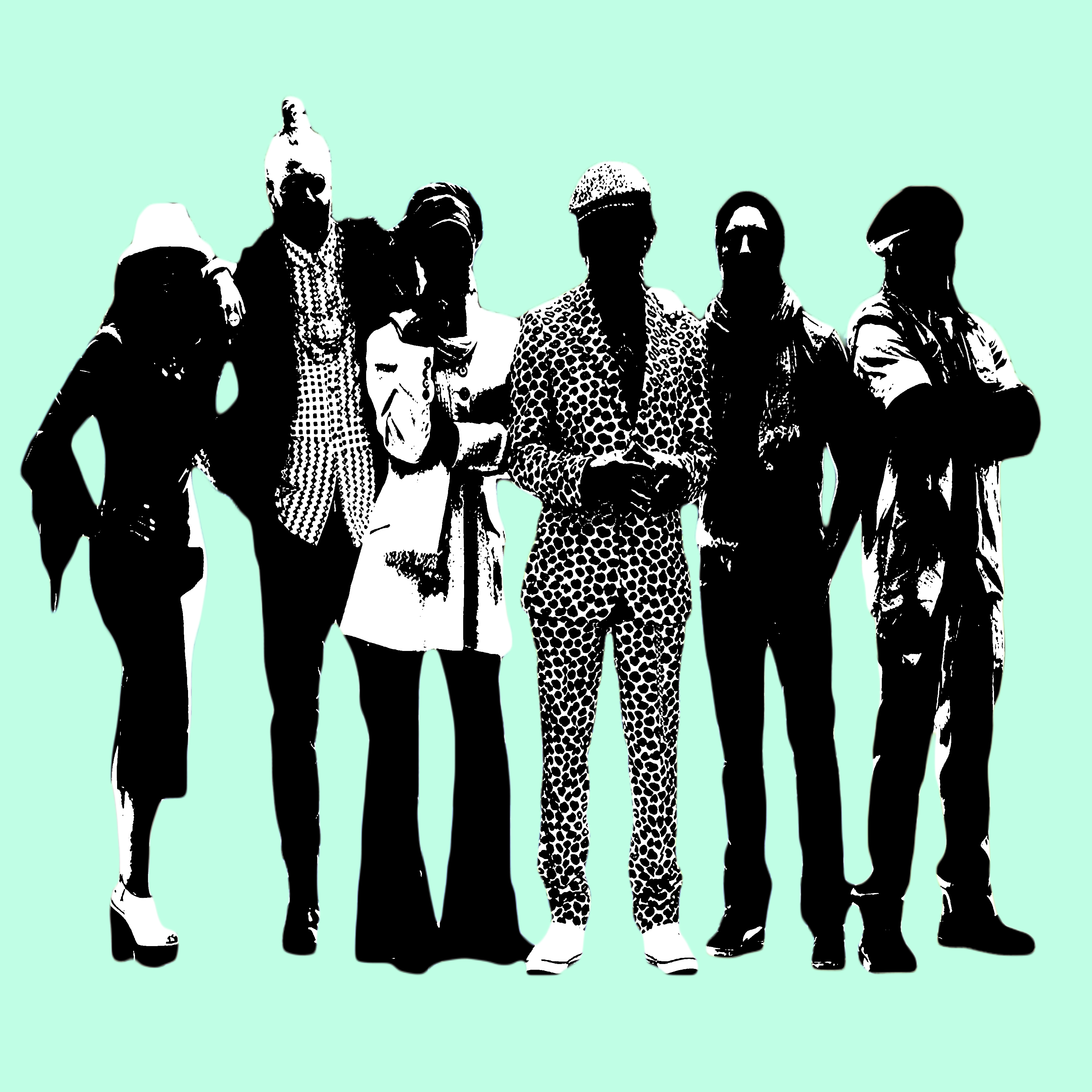 Brooklyn Funk Essentials(USA)-Miss Mess
Album: Stay Good (Dorado Records) 2019