Simon Denizart
Nouveau single 9-4
Disponible chez Justin Time Records
Le pianiste de jazz Simon Denizart nous offre 9-4, un nouveau single disponible sur toutes les plateformes digitales et à découvrir en clip. Sur ce titre, on retrouve Simon Denizart à la composition et au piano, Sébastien Richelieu à la basse et Michel Medrano Brindis à la batterie.
9-4 est une chanson en hommage à la banlieue où Simon Denizart a grandi au sud de Paris. La musique dépeint une vie animée et séduisante où le vivre ensemble fût la plus grande richesse et loin des clichés souvent véhiculés.
Avec ce titre, le pianiste amorce la sortie de son nouvel album Piece of Mind qui sortira le 29 mars 2024.
Piece of Mind est le cinquième album du pianiste français Simon Denizart installé au Québec depuis 2011.
Entouré de musiciens reconnus tant sur la scène nationale qu'internationale avec qui il collabore depuis de nombreuses années, Simon Denizart nous offre une œuvre orchestrale en huit tableaux qui offre un voyage puissant et introspectif dans son univers musical. On découvre aujourd'hui le premier extrait 9-4 et son clip vidéo filmé à Créteil par Maxime Leroy.
Originaire de Créteil, le pianiste français Simon Denizart arrive en 2011 à Montréal et il ne perd pas de temps pour faire entendre sa musique.
Sa carrière commence au Québec avec le prix du public lors du FestiJazz de Rimouski en 2014. Fort de cette récompense et entouré du Label canadien The 270 Sessions, il produit trois disques Between Two Worlds (2015), Beautiful People (2016) et Darkside (2017). Cette période faste et productive lui vaudra le prix de Révélation Radio-Canada en 2016 et deux premières nominations à l'ADISQ en 2017 et 2018.
Encensé par la critique, il se produit à travers le monde (France, Canada, République Tchèque, Cuba, etc.) et ne laisse personne indifférent. Il joue une musique sensible et énergisante, parsemée de mélodies subtiles et accessibles.
On le voit également accompagner des musiciens de la scène locale et internationale : Dominique Fils-Aimé, Fred Wesley ou encore la chanteuse berlinoise KIDBEKID.
Son plus récent album, intitulé NOMAD (2021), sorti sur Laborie Jazz (France) et Arte Boréal (Canada) propose la rencontre inédite entre le piano et la calebasse. Influencé par les musiques du monde, le jazz, le classique et la musique électronique, l'album présente des compositions originales instrumentales qui permettent de vivre un voyage éclectique sur le thème du voyage, de l'immigration et des relations humaines. Ce dernier est à nouveau nominé à l'ADISQ dans la catégorie album de l'année Jazz en 2021.
En 2023 il débute une nouvelle collaboration avec le prestigieux label canadien Justin Time Records qui produit son cinquième album à venir : Piece of Mind prévu pour le 29 mars 2024.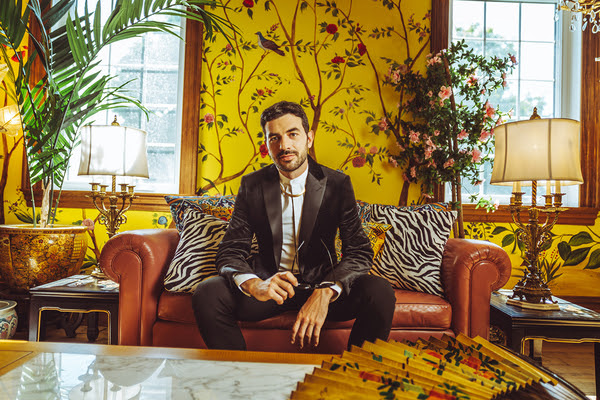 Facebook Instagram Site officiel
https://www.youtube.com/watch?v=nlMcYo7ZPo0